BAC Journal
>
11 BAC Members Earn Instructor Certification, Strengthening the Union's Training Programs
11 BAC Members Earn Instructor Certification, Strengthening the Union's Training Programs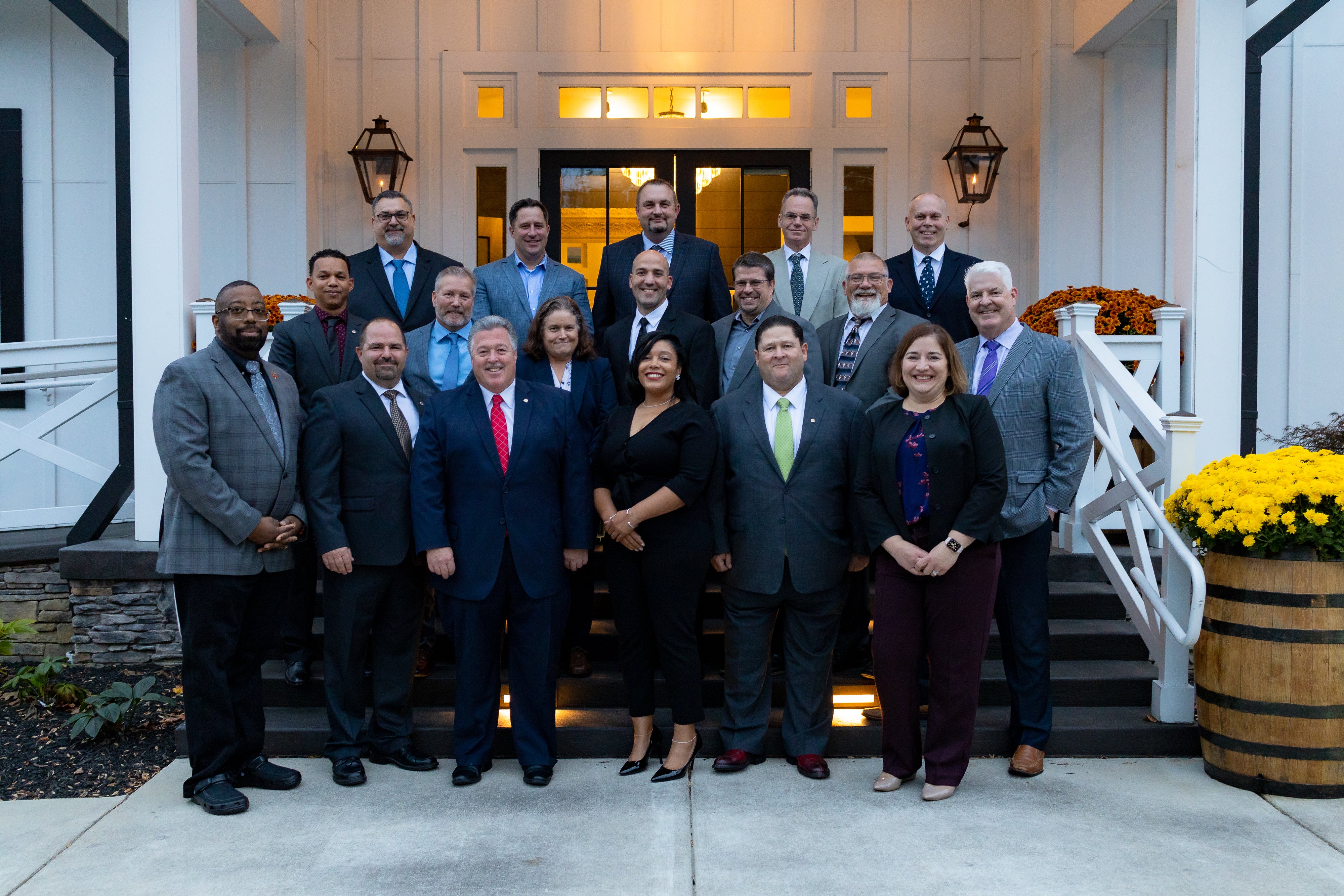 The best hands in the business are shaped by the best instructors. In October, 11 BAC members solidified their commitment to training the best hands when they graduated IMI/IMTEF's Instructor Certificated Program (ICP).
At the ICP graduation ceremony, BAC President Tim Driscoll congratulated the instructors on representing "the best of BAC" and for carrying on the tradition of "crafts and training that have been essential to our union since its inception."
ICP gives BAC instructors the tools to teach the trowel trades to BAC apprentices and journeyworkers across the country. The 200-hour program is conducted over 5 years and covers important skills like understanding adult learning styles, creating lesson plans, developing curriculum, and more.
For this year's graduating class, there's no greater pride than passing along their trade to the next generation and shaping a highly skilled, safe, competitive, and productive workforce.
Just ask Laurel Harris, BAC Local 3 California instructor. "As an apprentice instructor, I love seeing my students succeeding and prospering in this field," she says. "This is my new reward in my work. I used to stand back and admire projects I was a part of completing. Now, the development of competent and confident craftworkers is my measure of success."
Harris, the first woman to graduate ICP, says the program helped give her the confidence she needs to share her knowledge and experiences with others, both in and outside the classroom.
Pete Kohl, IMTEF National Training Center Coordinator from BAC Local 5 PA, agrees with Harris' sentiments. "Working as an instructor gives you the opportunity to make an impact on someone's life. There's no prouder moment as an instructor than seeing your students go back to their locals, go to work, and enjoy their careers."
Phillip Lamb, BAC Local 18 Ohio-Kentucky ADC member and brick instructor at Lyndon B. Johnson Job Corps Center, feels similarly. "Through the training I received in mentoring and coaching at ICP, I have been able to encourage and motivate my students to succeed. I get to see them develop self-confidence and take pride in their work. You can't buy the personal satisfaction that working with Job Corps students brings me."
Completing the rigorous ICP program is a joyous achievement for this year's graduates. Anthony Joseph, BAC Local 9 Pennsylvania instructor says, "Graduating ICP is one of the greatest achievements of my life. Knowing that I possess the tools to be the best instructor I am capable of being, which gives my students the best chance to succeed, is most meaningful to me.
No doubt the 2021 class of certified trowel trades instructors will change the lives of many students eager start and advance their careers with BAC.