BAC Journal
>
2 Job Corps Grads, BAC Local 3 Apprentices Give New Meaning to Perseverance
2 Job Corps Grads, BAC Local 3 Apprentices Give New Meaning to Perseverance
Nothing could stop Zachary Allen and Natalia Hernandez from becoming apprentices with BAC Local 3 New York—not even a global pandemic or the challenge of learning a new language. Both students recently graduated International Masonry Institute's (IMI) programs at the Iroquois Job Corps Center and were accepted into BAC Local 3's apprenticeship program.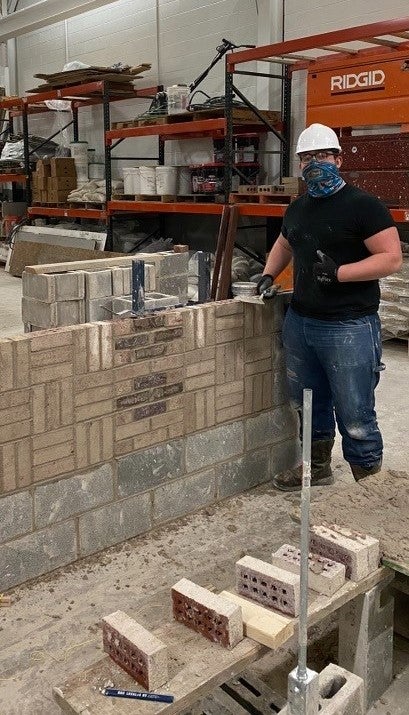 Before Job Corps, Allen was making minimum wage working restaurant kitchen jobs. "I knew I wanted something better and to make a future for myself," he says. After hearing about the Job Corps from his girlfriend's relative, he decided to give it a try.
Hernandez, on the other hand, found Job Corps after dropping out of high school, where she struggled to keep up with coursework because she didn't know English. A native Spanish-speaker, she took advantage of Job Corps' English Language Learning Program, developing professional working proficiency of English and earning her high school diploma in the process.
Job Corps also helped connect Allen with a reliable career to secure his future. "I got everything I needed in the Job Corps—my license, an education and a union apprenticeship," he says.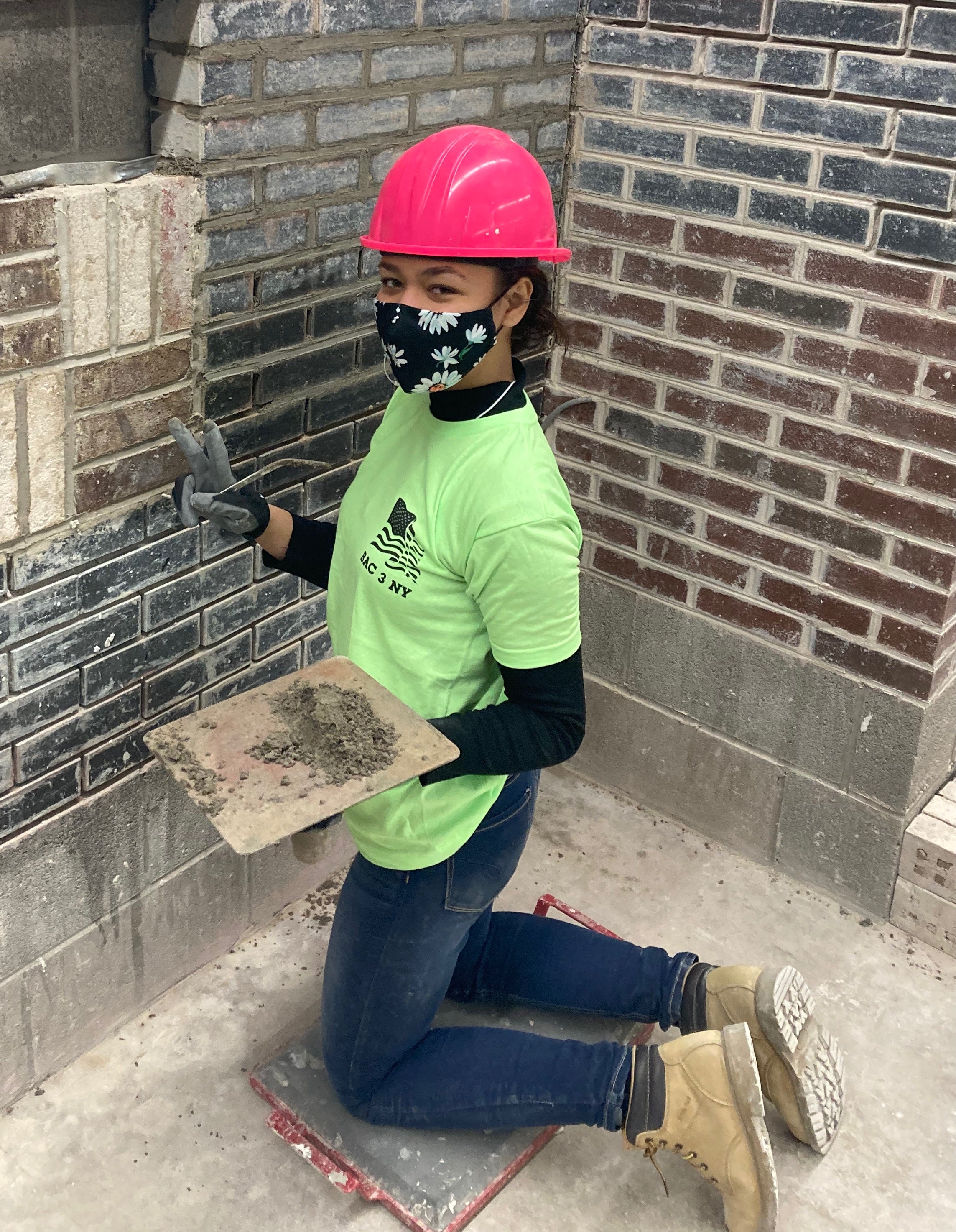 Allen, who became the first person in his family to purchase a home, says he was "entranced" by bricklaying the minute he toured the shop at Iroquois. "I like knowing that I'm giving back to my community and society. I take a lot of pride in the work we do. I would love to start my own union company, take on apprentices, and help them in their careers."
Hernandez, a restoration apprentice, continues to be inspired by the support and guidance she receives from her fellow BAC members. "I never get bored, and I'm learning a lot in the apprenticeship program. I've got to show people that women can do this, too."
Robert Kelichner, IMI Job Corps instructor, credits BAC Local 3 NY's apprenticeship program for helping connect Job Corps students like Allen and Hernandez with these opportunities. "Zachary had the drive from day one and proved himself throughout the pandemic. I couldn't speak highly enough about him. And Natalia has a great future," says Kelichner, who adds that he is proud to have her as one of the first Job Corps students from his center pursuing restoration work with BAC Local 3 NY.
With the support of their Local, apprenticeship program and employers, there is no doubt Allen and Hernandez will find fulfilling lifelong careers in union masonry.