BAC Journal
>
All for One: 2020 BAC Convention Focuses on Building Communities and Building Lives
All for One: 2020 BAC Convention Focuses on Building Communities and Building Lives
2020 Issue 3
News in Brief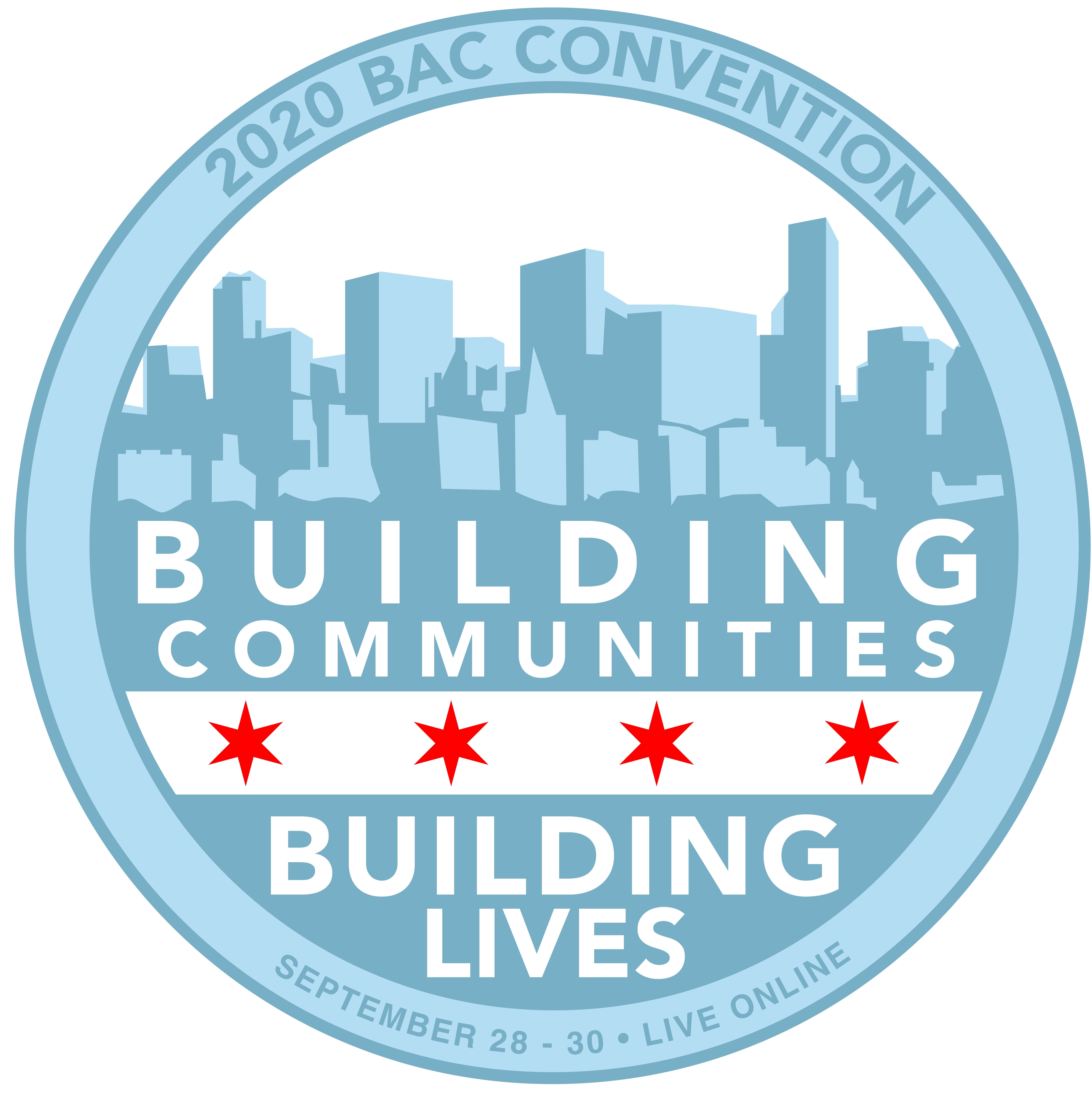 Editor's Note: Following is a snapshot of the presentations and deliberations from the International Union of Bricklayers and Allied Craftworkers' 85th Convention, held virtually in September. Convention delegates heard from and engaged with prominent political, industry and union leaders, and elected its Executive Board and Regional Vice Presidents to five-year terms.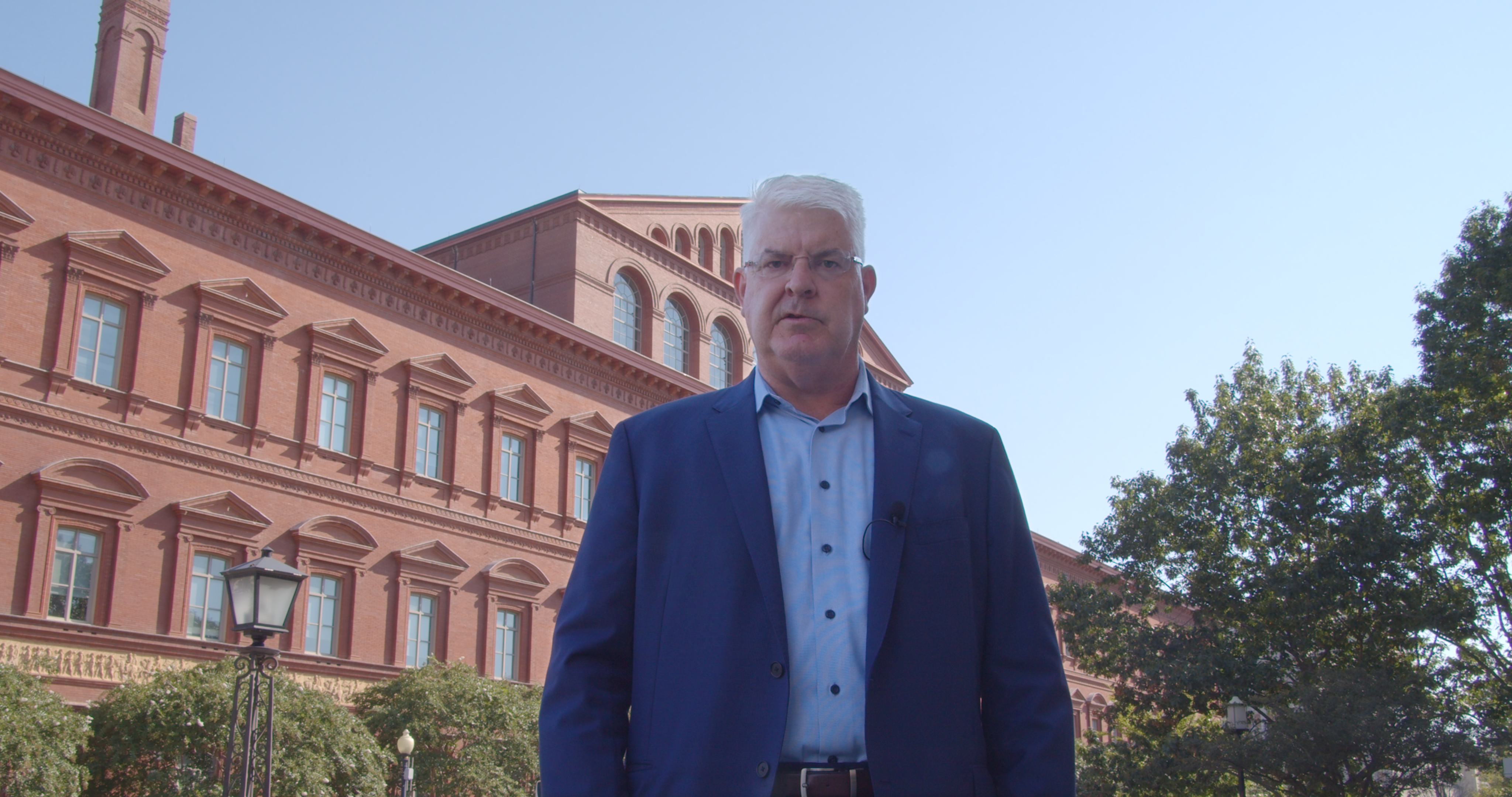 You could not find a more fitting spot for International Union of Bricklayers and Allied Craftworkers (BAC) President Tim Driscoll to give the keynote address for the BAC 2020 Convention. Standing in front of the National Building Museum—one of the country's finest examples of masonry excellence—Driscoll spoke of the inspiring passion, resilience and commitment that BAC members have brought to their craft and their union over the years.
That this year's Convention was conducted in an online forum is further testament to BAC's resilience. Just as BAC members have adjusted their work practices on the jobsite in the face of COVID-19, BAC Local Union leaders have adjusted their practices to continue their vigorous representation of members on the job, ensuring that safety protocols are followed, and all the while continuing to organize new members and contractors.
Throughout the pandemic BAC remains a vital contributor to stricken communities, donating PPE from its training centers, continuing work on essential projects, and lending our skills to charitable projects across North America. However, BAC leaders also recognize that government has a role to play in battling this pandemic and its economic fallout.  Driscoll assured delegates that "The International Union has fought hard in Washington for the government help for our members' needs, from unemployment relief to a commitment to rebuilding our broken infrastructure."
With a recession on the doorstep in the US and Canada, BAC's mission to focus on member retention and organizing all available work opportunities is critical. "We learned a lot in the last decade about how to best retain members, and how to work with our contractors to win jobs," President Driscoll said. "Now, our organizing committees and our local leaders must apply those lessons to the coming crisis. BAC builds communities, and that starts with building, strengthening, and expanding the bonds of our Union."
Calling the materials installed, repaired and maintained by BAC craftworkers the building blocks of everything the Union does, President Driscoll said the fight to keep those materials in the design and development of projects is a continuous mission.  "It's imperative that we work with our contractors and other industry stakeholders to effectively leverage the resources of IMI, to form a united front.  As a rule, we only perform the work that our contractors successfully bid.  This highlights the need for us to work in close coordination with our contractors, ensuring that they can effectively, and successfully, bid the work scopes that provide BAC members their livelihood."
In closing Driscoll noted that: "BAC has always changed with the times, adjusting to the challenges posed to our industry, our union, and our society.  But what doesn't change, what never changes, is our commitment to a union that allows our members the freedom to live their best lives – a union that serves the communities we build – a union that is as vital and essential to members from the day they sign their apprentice application through their retirement years as pensioners. Resilience and determination of purpose will, as it has in the past, define BAC's path forward."
Justice. Jobs. Dignity.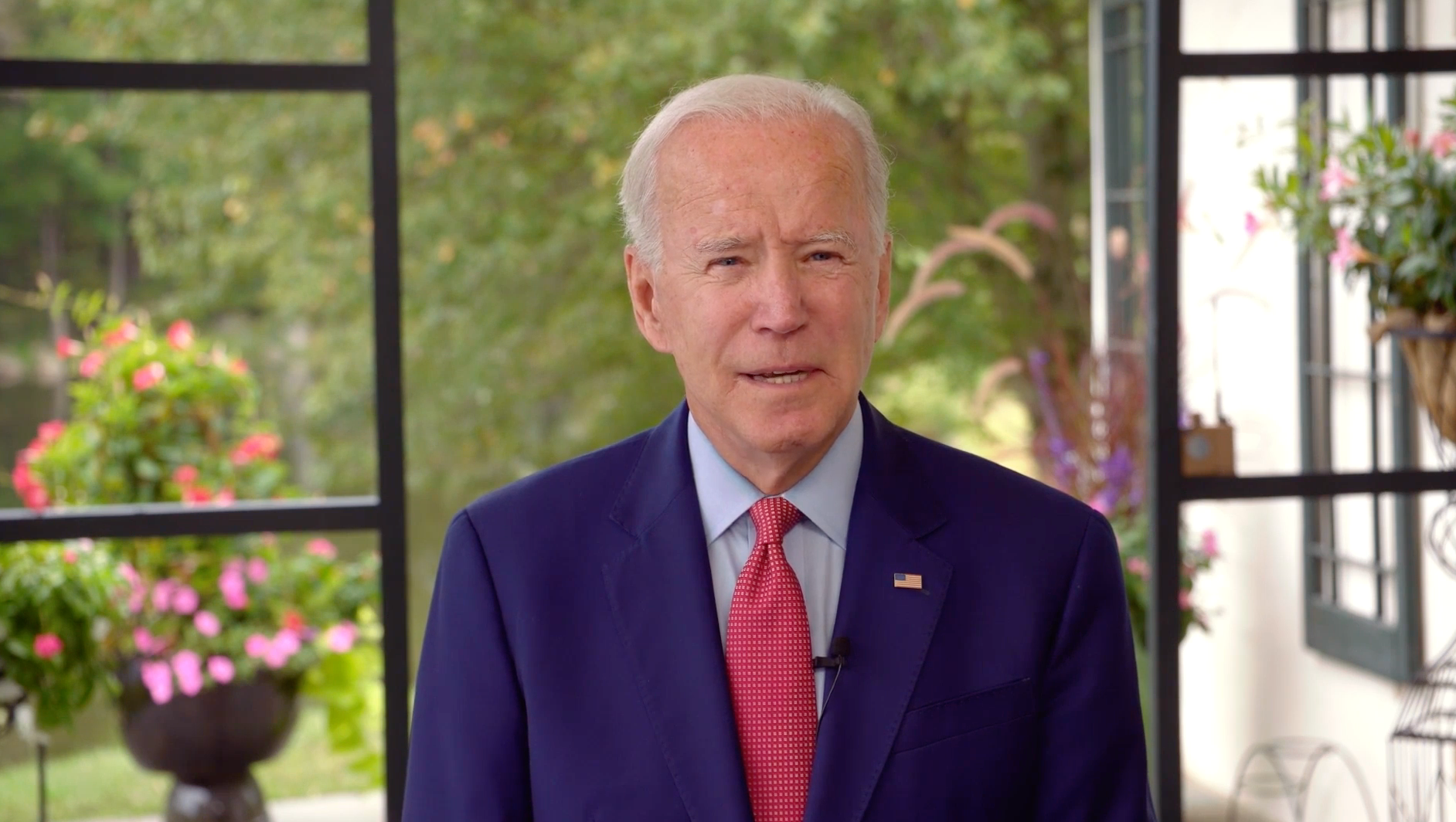 Vice President Joe Biden's address to the delegates of BAC's 85th Convention on September 28, 2020 recognized the need for an honest assessment of our nation's ills -- the pandemic raging across the country, the resulting economic devastation, a national reckoning on race relations, and the declining faith in America's civic institutions.  Rather than pretend these ills would magically disappear, he offered a vision of partnership between government and working Americans to address these issues. 
Biden's address not only focused on the crises at hand, but also the extraordinary efforts and sacrifice that today's essential workers make every day in the face of the pandemic.  It is this fundamental respect for workers and their unions that led to the Convention's endorsement of Biden for President.   His proven record of defending and expanding access to healthcare, protecting pensions, and support for labor unions demanded BAC's support in turn.
"This crisis has reminded the nation just what an essential work is—all of you are essential," Biden said in his address to BAC delegates. "You were raised to bust your neck, asking for nothing more than a fair shot. I want to build America back and build it back better. I want to give everyone a fair return on their work and equal chance to get ahead. Together, we will build a manufacturing economy where the future is Made in America."
Biden stressed that it is time for the government to work for the average person again. "It is time to move past seeing the world through Wall Street's eyes, and instead viewing it through those of you—America's hard-working men and women. We want to build an economy that provides good paying jobs and racial equality. We will not only protect but encourage organizing and collective bargaining. I will stand with you in the fight for workers' rights across the board. I will actually enforce workplace safety rules and preserving the pensions you worked so hard for and that you deserve."
Together We Stand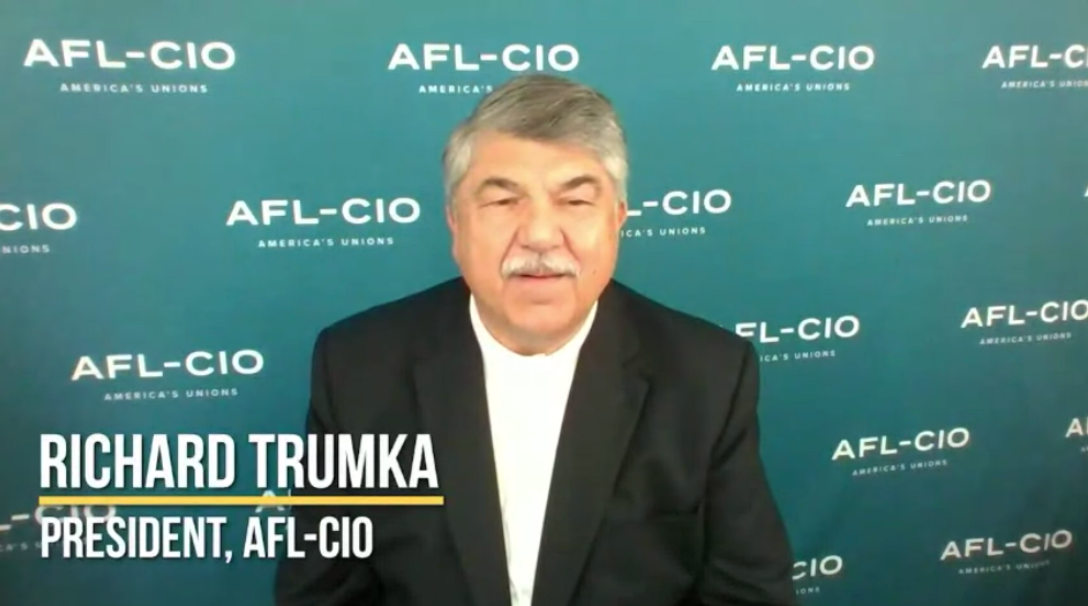 In his address to BAC delegates, Richard Trumka, President of AFL-CIO, expressed his appreciation for the tireless efforts that BAC members and other essential workers Make every day to keep our economy and our country going.
In a unifying call to arms, Trumka called on craftworkers to continue to rise up in their commitment to improve the quality of life for their brothers and sisters—on and off the jobsite. 
"We built the country we love—and we are ready to rebuild it, too. You have built communities, not only in the literal sense—schools and churches, hospitals and homes—but in the work you have done that has gone beyond the jobsite to enrich your communities through charitable work and service to others." 
Trumka also cited the critical importance that the Apprentice Training program plays in the Union's past, present and future. "The program helps transform a job into a trade, benefiting all craftworkers engaged in your profession. It transforms a trade into a lifelong career—one that provides good wages and good benefits. And it provides a path to the middle class."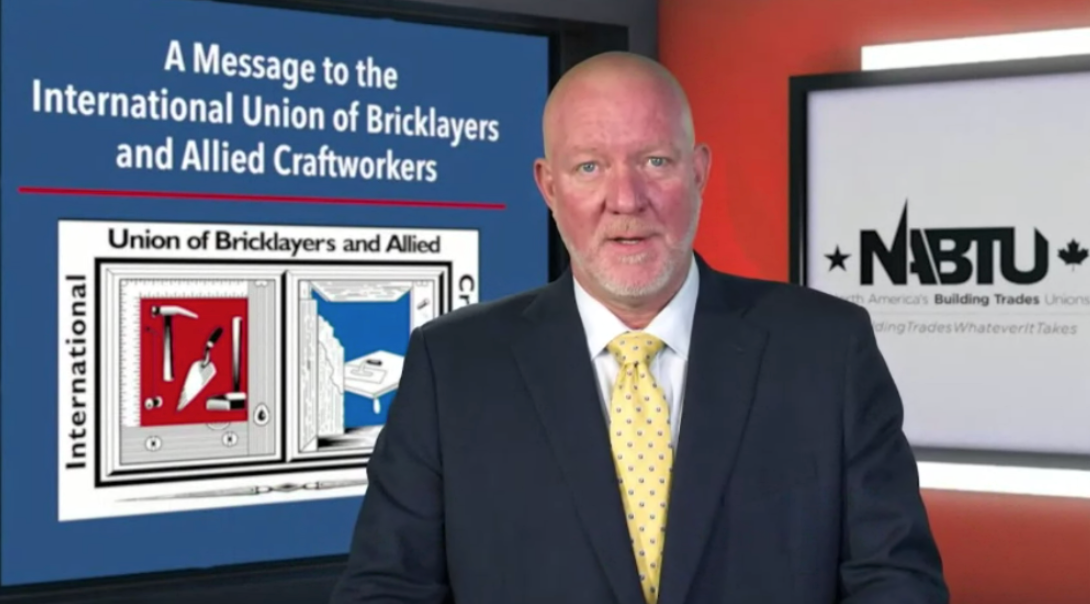 Echoing Trumka's words of brotherhood, North America's Building Trade Unions (NABTU) President Sean McGarvey lauded the continued partnership between NABTU and BAC, especially the groups' effort in working with the Diabetes Research Institute (DRI) and director, Camillo Ricordi, M.D., to find a therapeutic resolution for the coronavirus. 
Earlier in the year, Dr. Ricordi met with the governing board president of NABTU to solicit their help in securing resources to expand the trial and expedite the process of embryonic stem cell research in treating the virus. After the meeting, NABTU pledged to provide $3 million in the effort to battle the virus, in addition to helping raise $30 million to bolster the manufacturing capacity once a safe therapy is approved. 
"Once again, we stepped up," McGarvey said. "The Building Trades stepped up. BAC stepped up. You will never be properly thanked for your contributions over the decades, which will lead to this [therapeutic] breakthrough. But I'm here to tell you that on behalf of Sean McGarvey—son, father, grandfather—that you have made a difference in this world."
Building Blocks
The construction industry is undergoing change at a rapid pace and BAC counts the the International Masonry Institute (IMI) and International Masonry Training and Education Foundation (IMTEF) as key resources in ensuring that BAC members and the materials we install remain a vital part of a changing industry.
In an impassioned six-minute video presentation, the collective resources that IMI and IMTEF provide were on full display.  This was highlighted through an examination of BAC's work on the famed Cook County Hospital in Chicago.  The billion dollar renovation of this 106-year old landmark building is testament to the craft ingenuity of BAC's various crafts ..
"The Cook County project really is a good example of how IMTEF and IMI are working together to provide the necessary resources and skillsets required for this level of restoration projects," said Roy J. Ingraffia, Jr., IMI's National Director of Industry Development. 
With all of the new ways that the built environment is being transformed, IMI and IMTEF President Caryn Halifax said it is critically important that the industry stay in step with cutting edge research and education. "We see ourselves collectively as a source for information, vested in the long-term success for people throughout the unionized masonry industry, including the designers who put our products into buildings and want assurances that these materials are properly installed."
BAC Returns Executive Board for New 5-year Term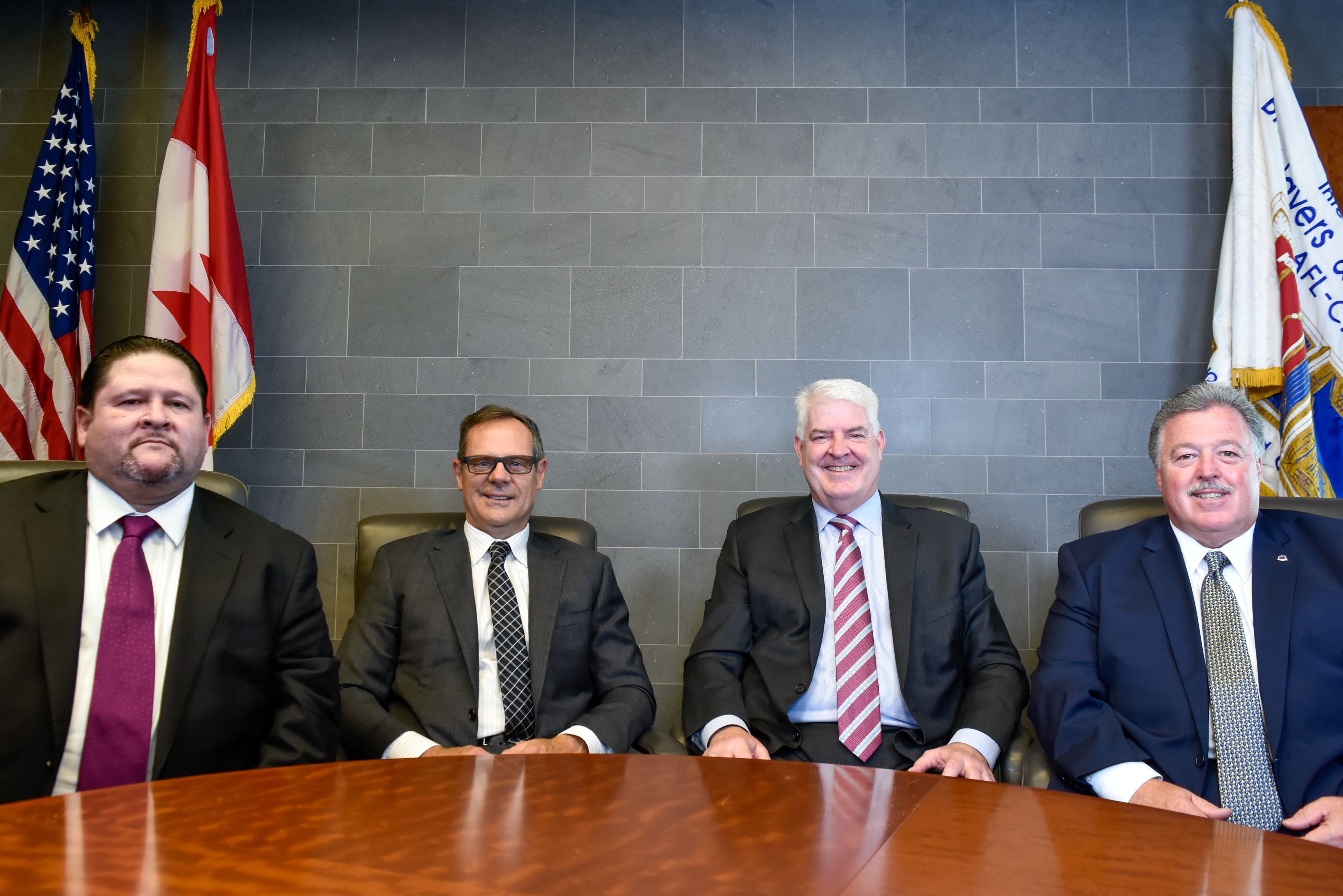 The International Union conducts its Convention every five years to lay out a course for its future and to elect those leaders charged with implementing it.  BAC Delegates from every local union and district council across the US and Canada unanimously voted in the following members of the Executive Board:Timothy J. Driscoll, President; Robert Arnold, Secretary-Treasurer; and Executive Vice Presidents Carlos Aquin and Jeremiah Sullivan, Jr.
"The confidence that you have placed in me and my fellow Board members to lead our great union needs to be earned every day," President Driscoll said. "You have my pledge that I'll do my utmost to continue to earn that trust."
---
Convention Speaker List
Invocations: Cardinal Joseph Tobin, Archdiocese of Newark; Archbishop Wilton Gregory, Archdiocese of Washington
National Anthems: Joey McIntyre, Singer, Songwriter, and Actor
Gov. J.B. Pritzker, 43rd Governor of Illinois 
Richard Trumka, President of AFL-CIO
Filomena Tassi, Canadian Minister of Labour
U.S. Senator Tammy Duckworth (D-IL)
Sean McGarvey, President of North America's Building Trades Unions
Keynote Address, IUBAC President Tim Driscoll 
The Honorable Joseph R. Biden
The Right Honourable Justin Trudeau, PC, MP
James Carville, Co-Host of 2020 Politics War Room 
Sean Strickland, Executive Director of the Canadian Building Trades Unions
Ken Simonson, Chief Economist of the Associated General Contractors of America
U.S Senator Sherrod Brown (D-OH)