BAC Journal
>
American Rescue Plan Provides Temporary COBRA Relief
American Rescue Plan Provides Temporary COBRA Relief
President Joe Biden continues to stand by his commitment to helping working families. On March 11, 2021, President Biden signed the American Rescue Plan Act (ARP) into law. This important legislation includes essential financial relief to BAC brothers and sisters that experienced an involuntarily termination or reduction hours during the COVID-19 pandemic through fully subsidized COBRA premiums.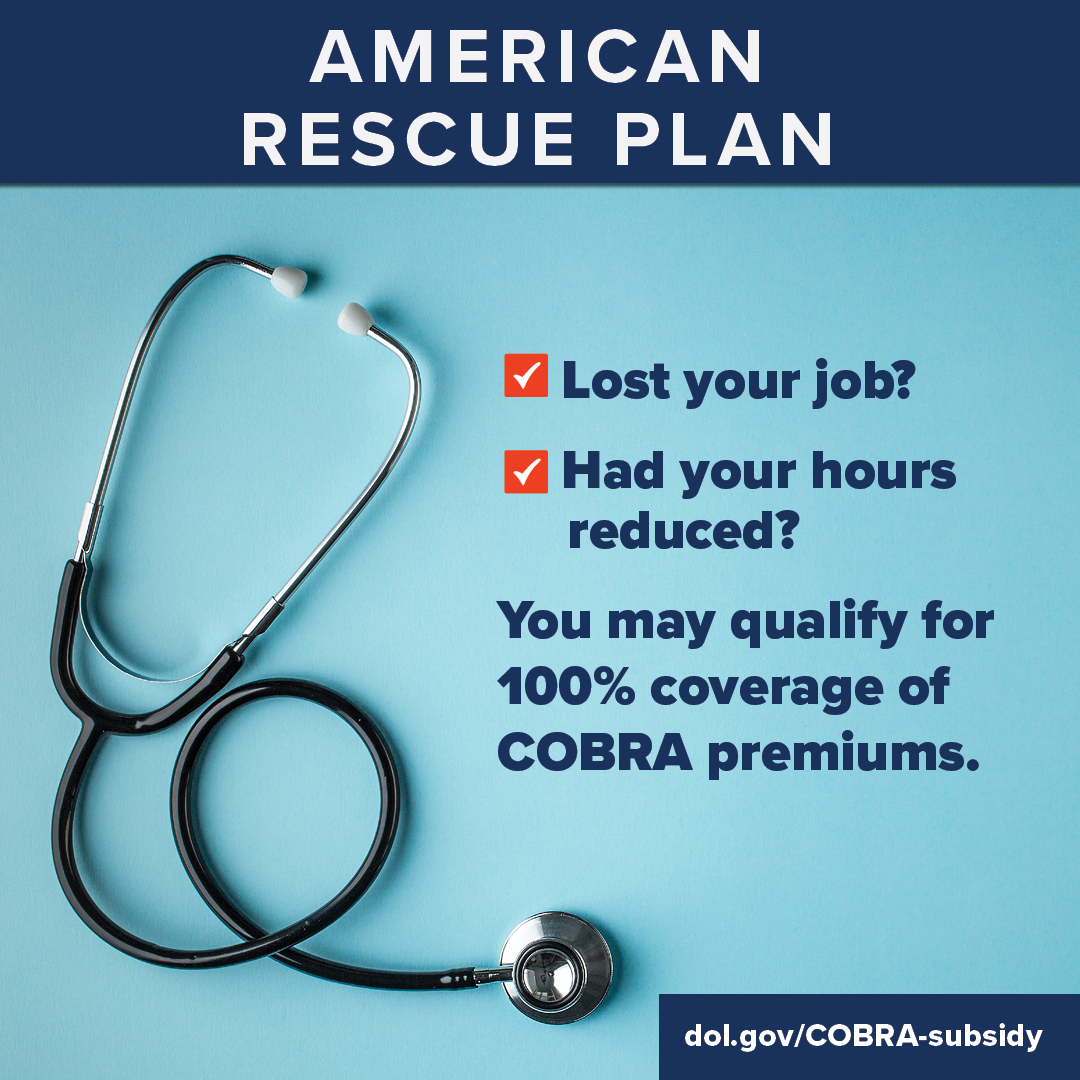 Members that experience an involuntarily termination or reduction of hours are offered continuation of coverage through COBRA, which typically upon election requires a premium payment equal to 102% of the total premium. This cost is often prohibitively expensive, especially if you are also experiencing a change in income due an employment status change. In understanding the financial hardship that COBRA can cause and the need for continued health coverage, President Biden fought to include a 100% COBRA subsidy in the ARP. Through ARP, members and their families may be eligible for this COBRA premium assistance during the period of April 1, 2021 through September 30, 2021. 
To be eligible for subsidized COBRA premiums through ARP, individuals must first experience a COBRA qualifying event of either a reduction in hours or involuntary termination of employment. Eligible individuals fall into several categories - those that experience this qualifying event during the subsidy period, those that previously elected COBRA that have not reached their maximum period for COBRA coverage, as well as individuals who experienced a qualifying event back to November 1, 2019 that did not elect COBRA continuation coverage when it was initially offered. Lastly, you are eligible for premium assistance if you are not eligible for Medicare or any other group health plan coverage through your own or spouse's employment. 
If you meet these eligibility requirements, you would be eligible for this premium assistance through ARP. This means that you would be able to continue coverage under COBRA, without having to pay any premiums for the period of April 1, 2021 through September 30, 2021. Plans were required to issue COBRA Notices to eligible individuals by May 31, 2021. The IHF issued these notices to participants in early May 2021. If you believe you meet these criteria for COBRA premium assistance, please reach out to your Local Fund Office for more information, or if you are an IHF participant, you can contact the Fund Office at 1-888-880-8222.