BAC Journal
>
Apprentices Help Build "Yellow Fruit Road" for Elementary School Students
Apprentices Help Build "Yellow Fruit Road" for Elementary School Students
2021 Issue 2
Community Service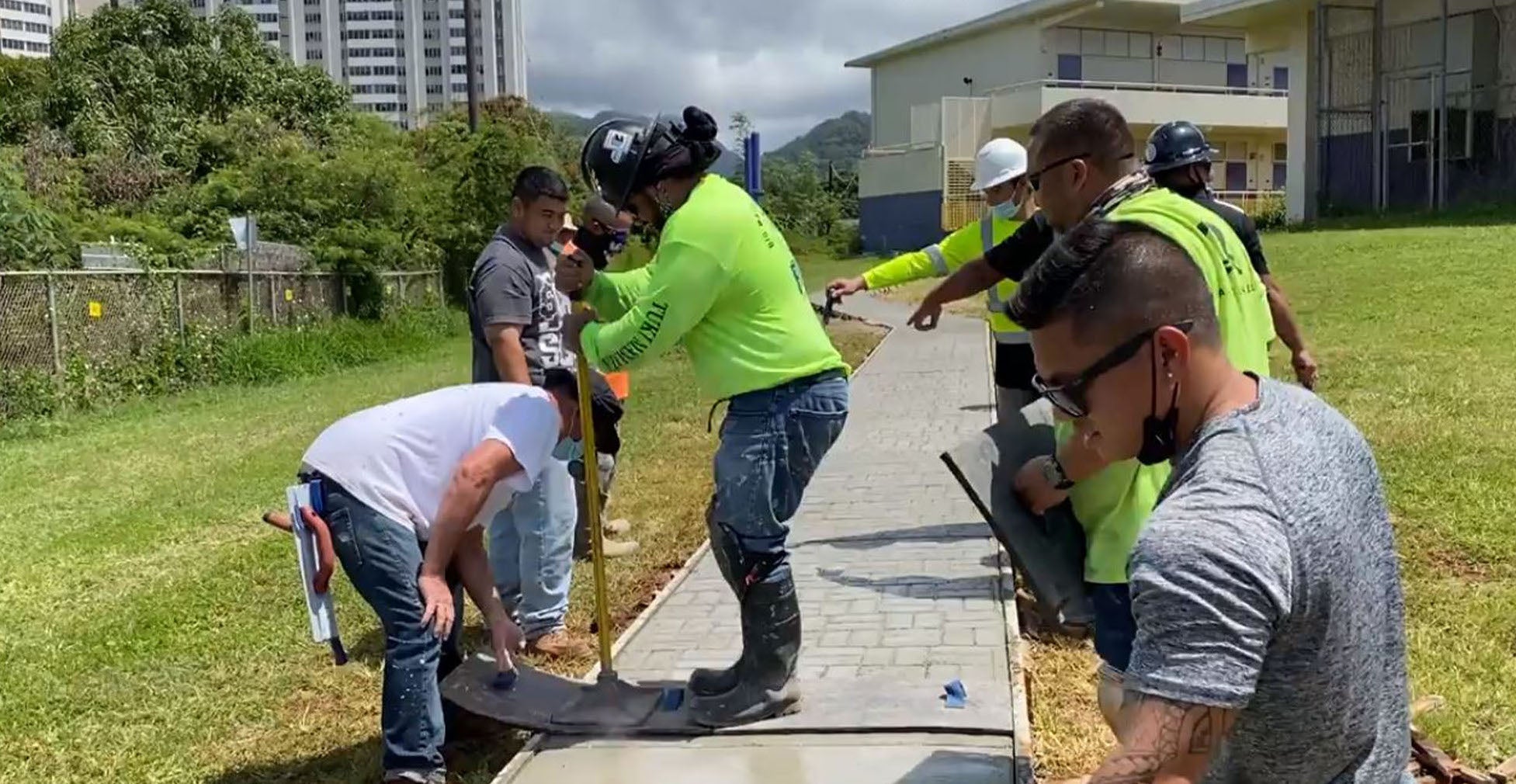 Students at Kalihi Waena Elementary School in Honolulu will no longer walk in muddy roads to school, thanks to a new concrete walkway built by apprentices of BAC Local 1 Hawaii.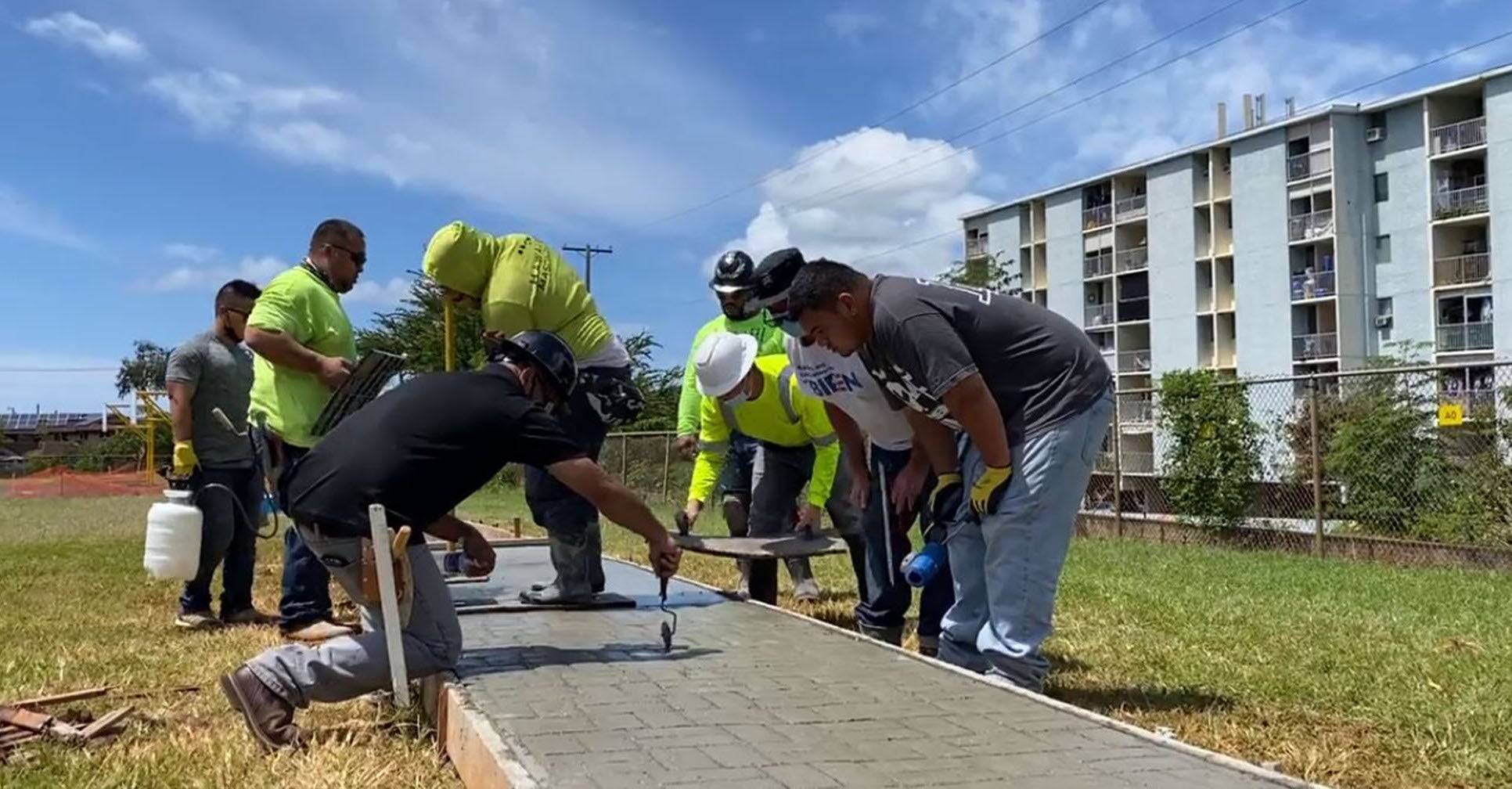 The 250-foot-long road, which stretches between campus and the Kūhiō Park Terrace public housing complex, enables the kids to avoid traveling across an underdeveloped field that became a literal mud pit on rainy days during winter. In addition to the road, volunteers also plan to cover the path with pergola, as well as plant lemon, lime and other citrus trees alongside the route.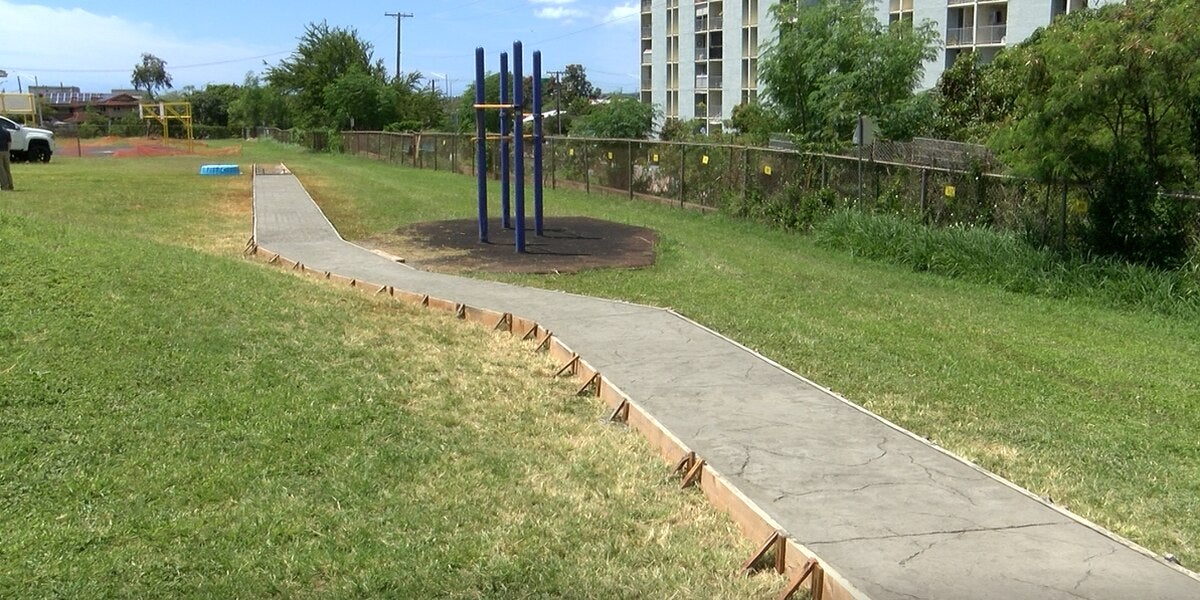 Ikaika Castillo, Training Coordinator of BAC Local 1 HI, told local reporters that volunteers felt wonderful to give back to the community. "It is not only for the community, but for the strength of the Union to help apprentices learn."
In addition to BAC volunteers, Honolulu Construction & Draying Co. Ltd donated the concrete; the Elks Club covered the cost of the pergola; Hoʻoulu Aina provided native kaula ropes for the pergola's joints, and the AFL-CIO took care of lunches for volunteers. "This is an exemplary project built for the community, and by the community," says BAC Local 1 HI Business Manager Mel Silva.