BAC Journal
>
BAC Apprentices Shine at MCAA Masonry Skills Challenge
BAC Apprentices Shine at MCAA Masonry Skills Challenge
BAC apprentices took five out of nine top placements at the annual MCAA Masonry Skills Challenge during the MCAA Convention at the World of Concrete/World of Masonry held on January 23rd in Las Vegas, Nevada.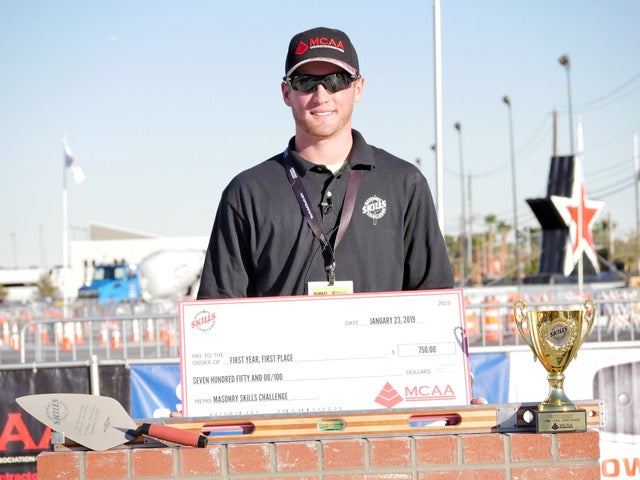 A showcase of skills training in the masonry industry, the Masonry Skills Challenge brought together bricklayer apprentices from across the country to compete in three skill levels: first-year level for those just entering the trade; second-year level for more experienced newcomers; and third-year level for those about to enter the workforce as journey-level craftworkers. Each level is given a project to build appropriate to their craft skills. The projects are a complete surprise which means no contestants are aware of the projects in advance. No contestant is allowed to consult with anyone during competition, including instructors, other competitors, and judges.
Awards were presented to the top three apprentices in each skill level after a fierce competition. First-year apprentice Mason Lovell of BAC Local 8 Southeast won first place. Joseph Hite of BAC Local 9 Pennsylvania and Mitch Kittinger of BAC Ohio-Kentucky Administrative District Council placed 2nd and 3rd in the second-year level. In the third-year level, Tyler Hack of BAC Local 4 Indiana/Kentucky and Jonathan Weininger of BAC Ohio-Kentucky Administrative District Council took first and second places.