BAC Journal
>
BAC Apprentices' Skill & Dedication on Display in Qualifying Rounds for BAC/IMI International Apprentice Contest
BAC Apprentices' Skill & Dedication on Display in Qualifying Rounds for BAC/IMI International Apprentice Contest
2022 Issue 3
IMI and IMTEF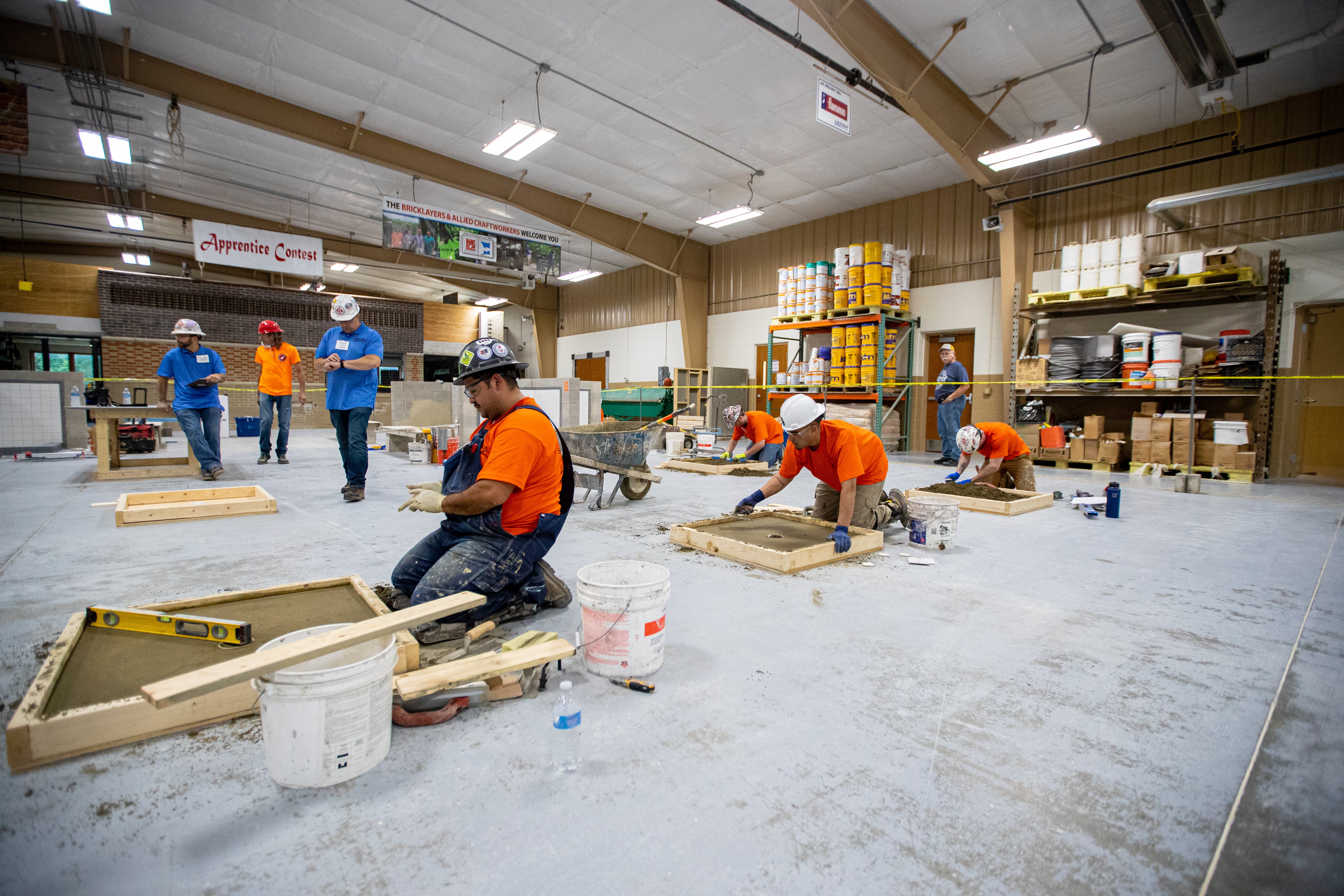 This summer, hundreds of hopeful BAC apprentices competed for the honor of representing their local unions and ADCs at the 2022 BAC/IMI International Apprentice Contest in Boston, MA. The stakes were high at regional competitions across the country as a new generation of craftworkers competed amongst their peers and make a name for themselves in the trowel trades industry.
"The [contest] mock-ups represent a little bit of everything we'd need to know on the real job site," said Armando Gonzales-Fuentes, restoration/pointing-cleaning-caulking apprentice with BAC Local 4 California, who qualified to compete in Boston during the Western States contest. "I want to show that I've put to use what I've been learning, that I'm capable of working at a higher level, and that I can successfully move forward on this career path."
Contestants were judged on a range of criteria, including layout, design, measurement, and their ability to complete a project that is level, plumb, and square within a set amount of time.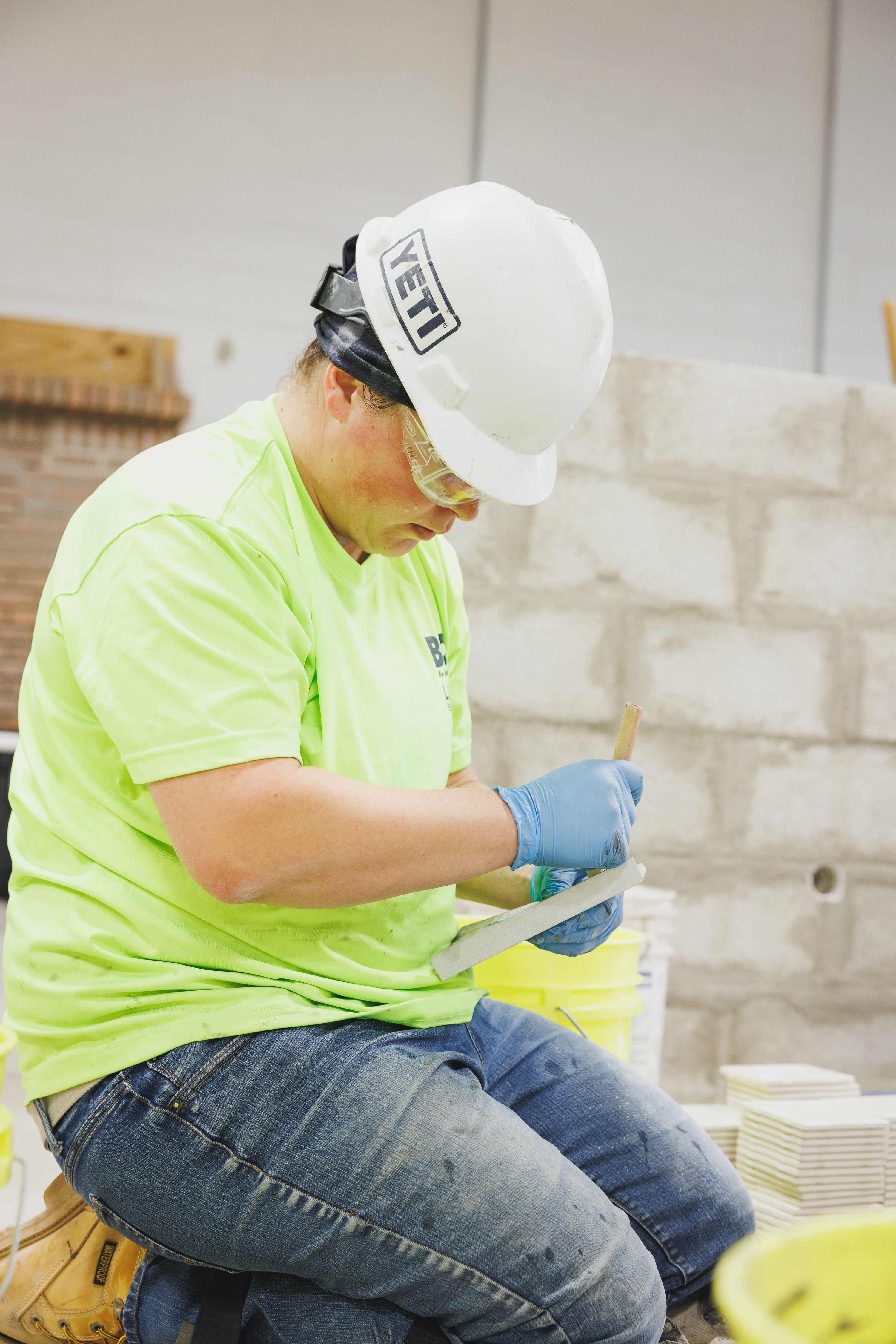 "I was nervous to compete, but it's been a good experience, and fun. Everybody is a good sport and is encouraging," said Abbey Formica, BAC Local 5 PA apprentice, who placed third in the Northeast tile competition. 
For Miles Afriyie, brick apprentice with BAC ADC 1 of Illinois, the experience was a great motivator to continue learning and training. "I like competition because it pushes me to be better," he said. "As long as you keep improving, you can't go backwards."
Skilled Hands on Display
BAC OH-KY ADC member and judge Mike Collins at the North Central contest.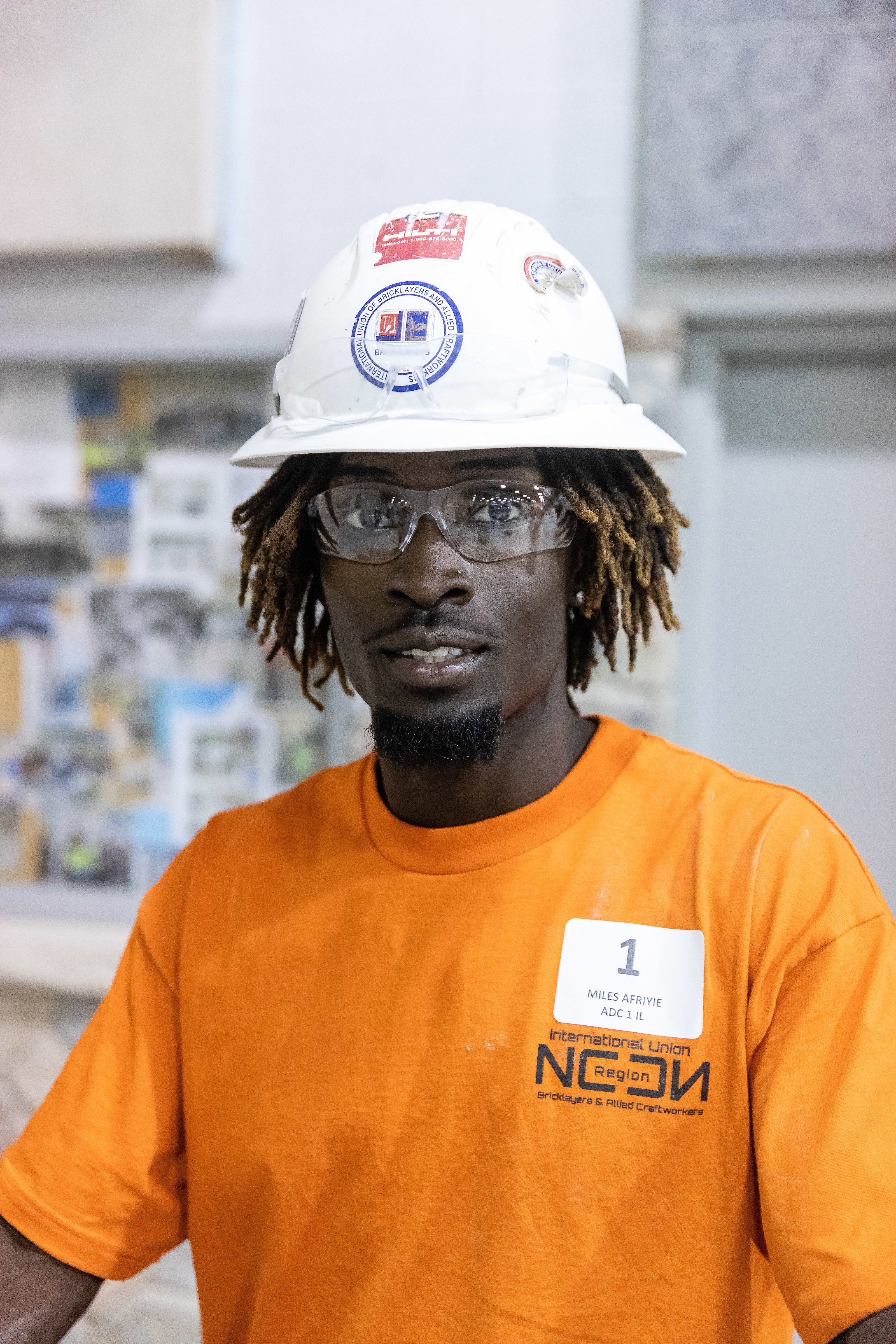 Like Afriyie and Formica, many competitors expressed their nervousness and excitement in competing, but their skill was on full display as they showcased what they've learned during their apprenticeship.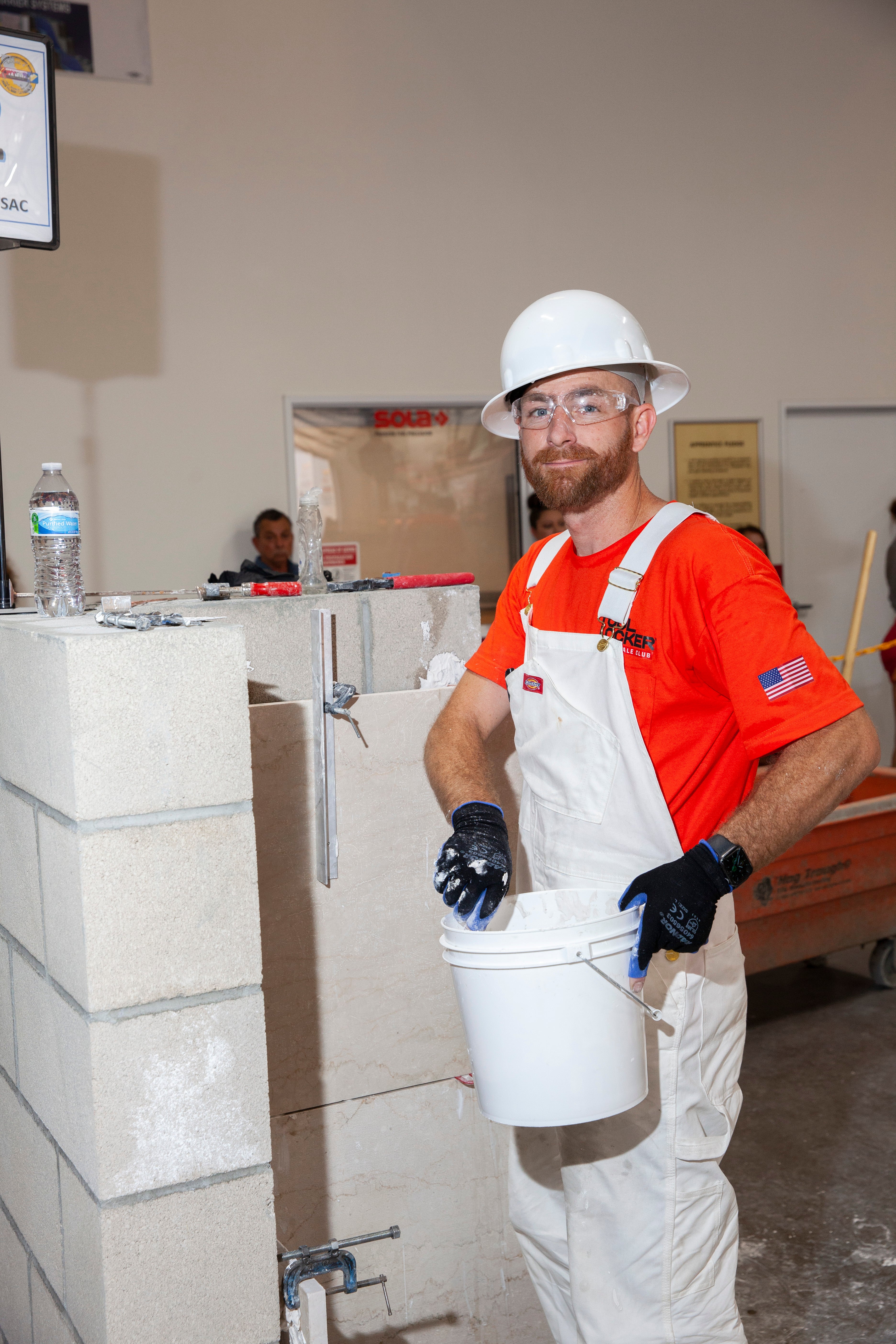 "It's clear this year's apprentices have a true love and respect for their crafts," said Anthony DiPerna, IMTEF National Director of Apprenticeship and Training. "The future of this industry and our union is brighter than ever."
Many of the apprentices competing credited their local unions, apprenticeship programs, instructors, and contractors for supporting their development and careers.
"It's really nice to be a part of an organization where everyone has your back," said Mason Steed, stone apprentice with BAC Local 4 CA, who won his craft competition at the Western States contest. "The apprenticeship program opens the door to all the different methods and systems for stone installation. It's really enlightening, and it's nice to go somewhere where you're being taught, earning a paycheck, and providing benefits for your family."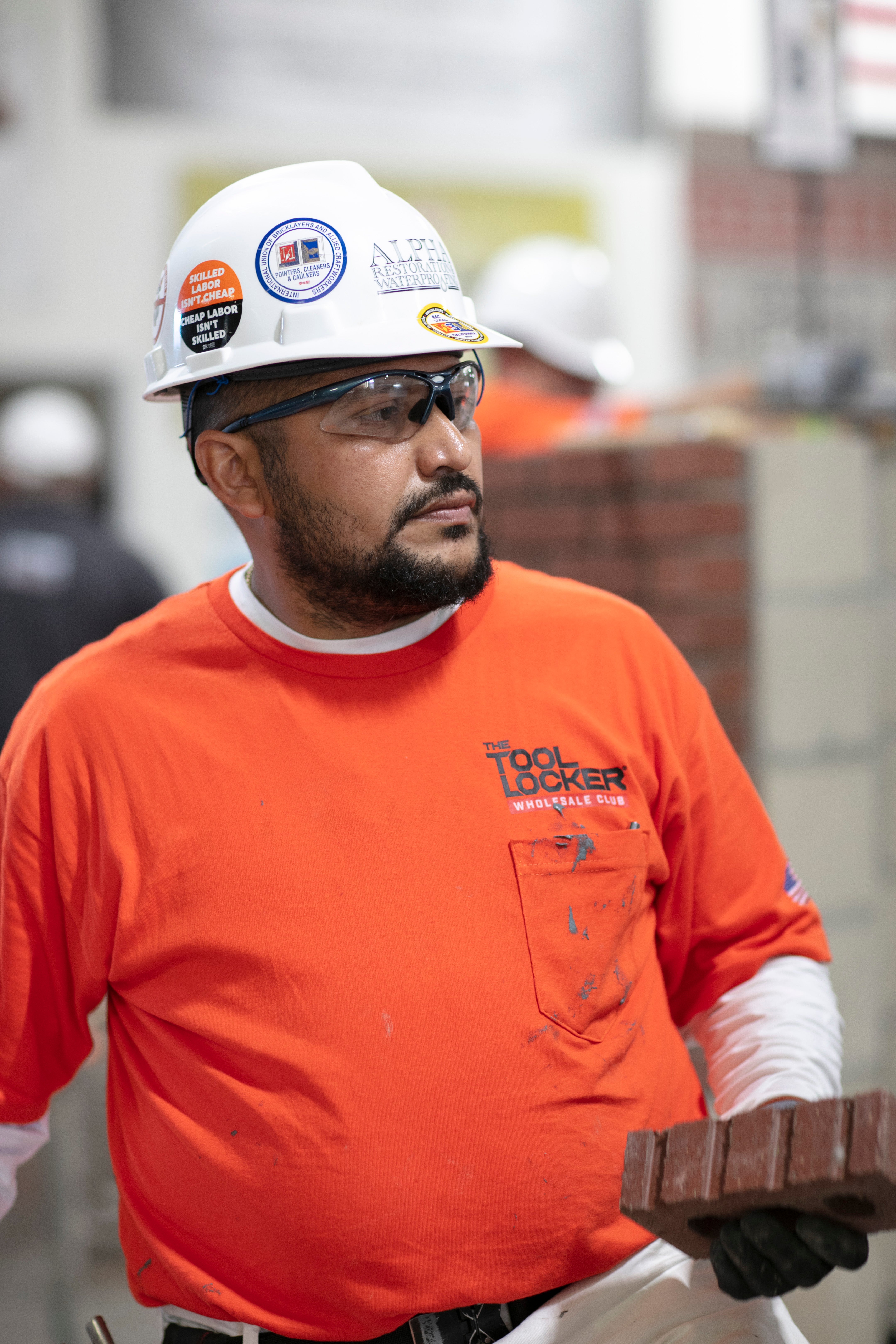 Steed has already worked on noteworthy projects in his career with BAC, like Apple's corporate headquarters, and is grateful to his recently retired instructor, Laurie Harris, for all the training, care, and support she provided him in the program.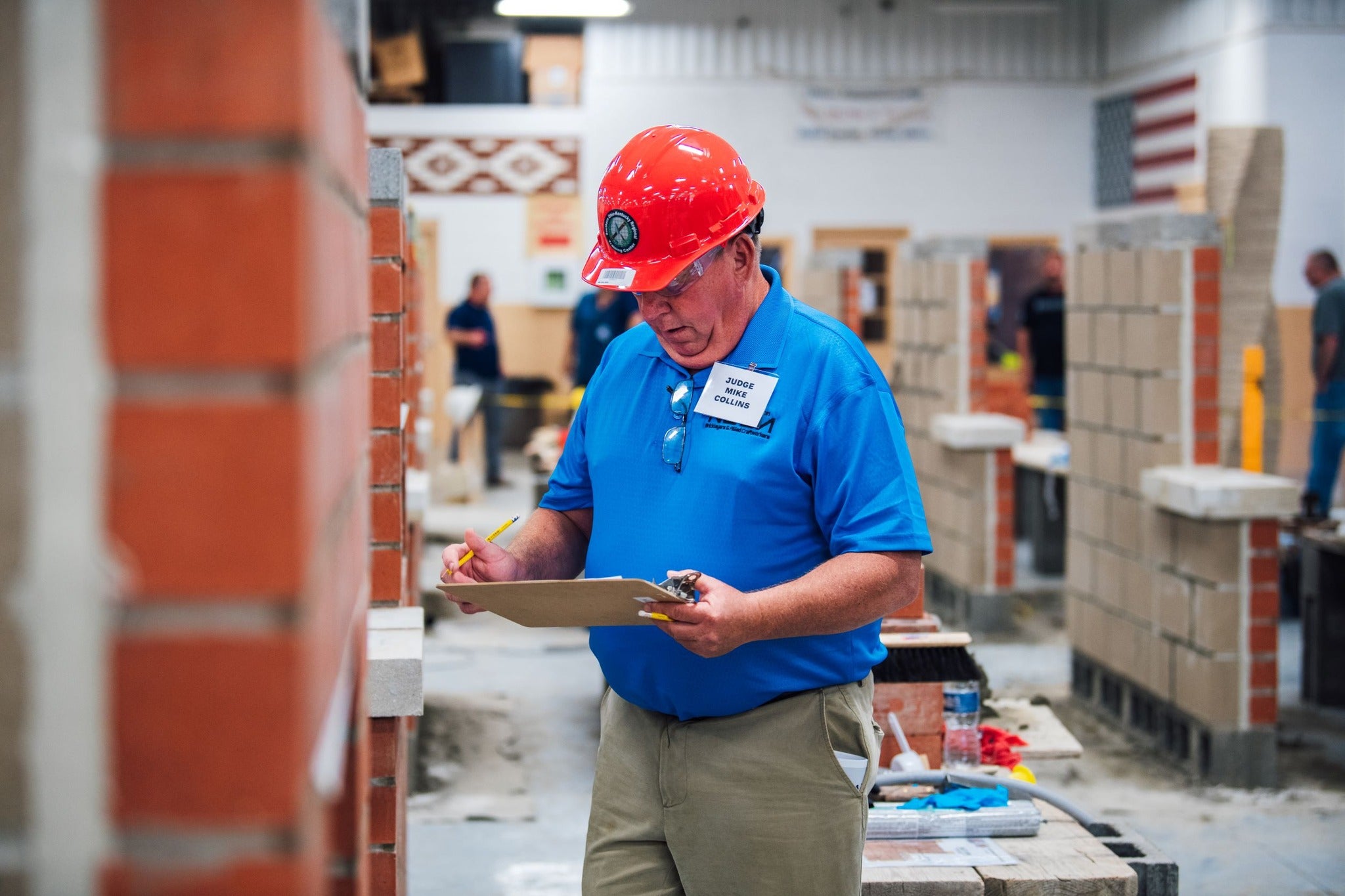 "Everyone who goes through our apprenticeship program comes out highly skilled, and it showed in the competition," said Mike Collins, BAC OH-KY ADC member and judge at the North Central contest. "It's clear all the apprentices here today have the tools they need for successful careers in the BAC."
Union Strong 
Though they are early on in their careers, many apprentices have already experienced the lifechanging benefits of being in the union.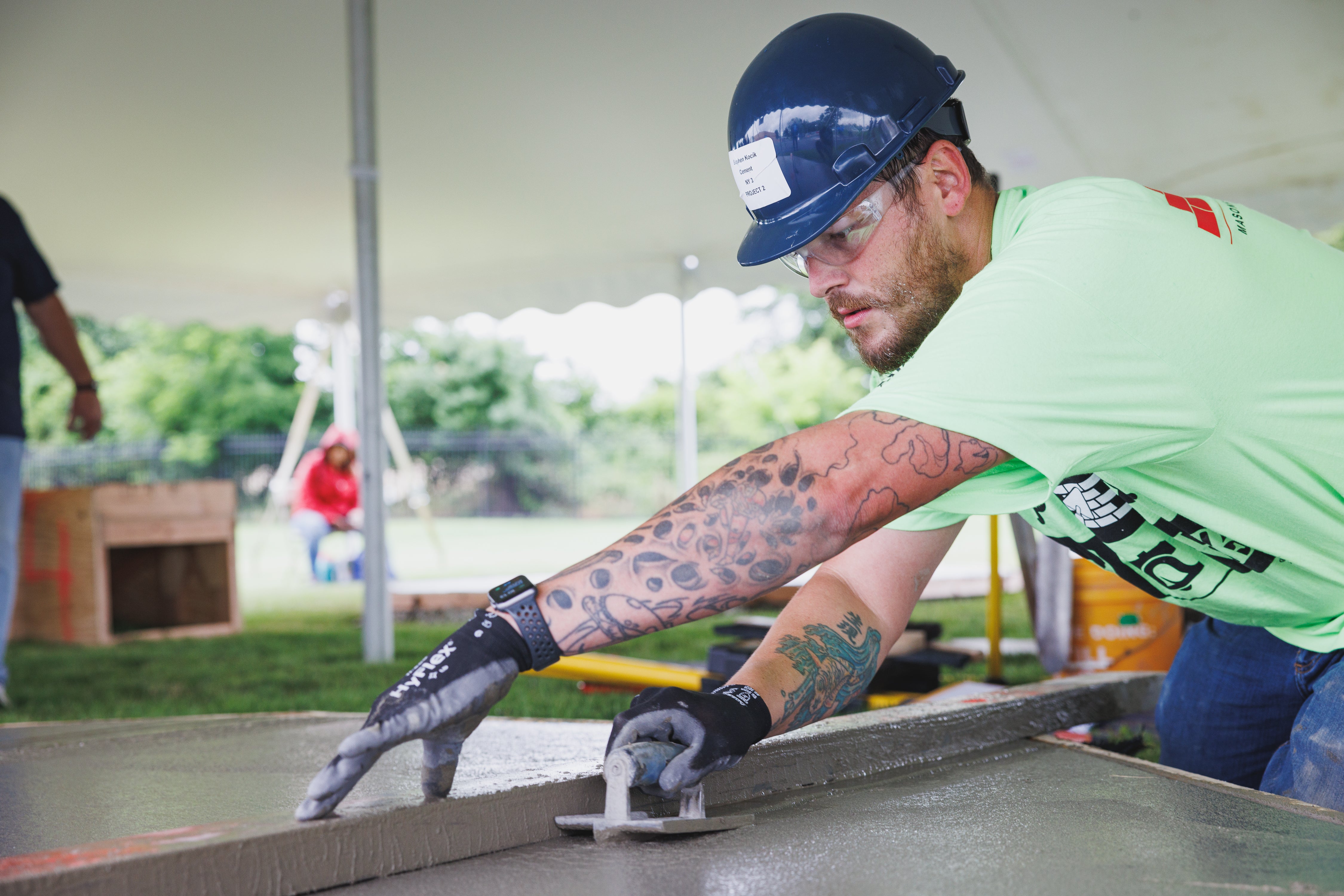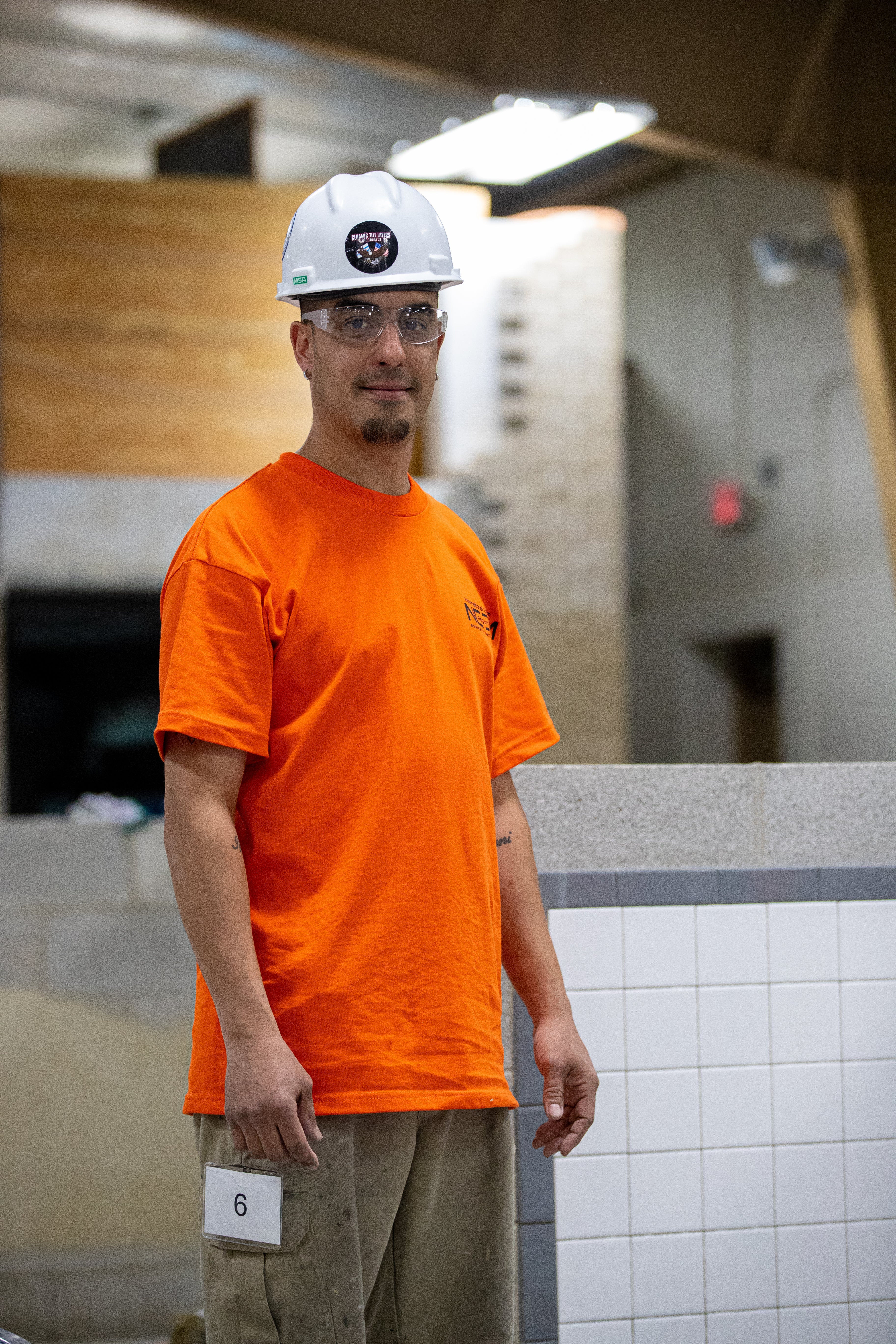 "I worked a lot of low paying jobs with no benefits my whole life before joining the union," said Stephen Kocik, BAC Local 3 NY concrete finisher, who placed second in the Northeast contest. "I have a lot of pride in the work I do now." 
"Winning today meant a lot to me," said Edwin Rosado, BAC ADC 1 of Illinois apprentice, who placed first in the North Central tile competition. "It's a sign that you're going somewhere. I'm proud to set an example for others coming up behind me." 
As for the big day in Boston? "Win or lose, it'll be an awesome experience just to go," concluded Garrick Manning, brick apprentice with BAC OH-KY ADC, and first place winner in the North Central contest. 
BAC, IMI, and IMTEF wish our talented apprentices the best of luck as they prepare to compete for the title of Best in Craft at the BAC/IMI International Apprentice Contest this September.