BAC Journal
>
BAC Blitzes J. Ginger
BAC Blitzes J. Ginger
2022 Issue 3
News in Brief
From August 9-12, International and West Region BAC organizers came together in the Los Angeles areafor an organizing blitz targeting J. Ginger Masonry. The years-long organizing drive is a multi-jurisdictional effort by Local 4 California, Local 3 California, and Local 3Arizona (part of Mountain West ADC).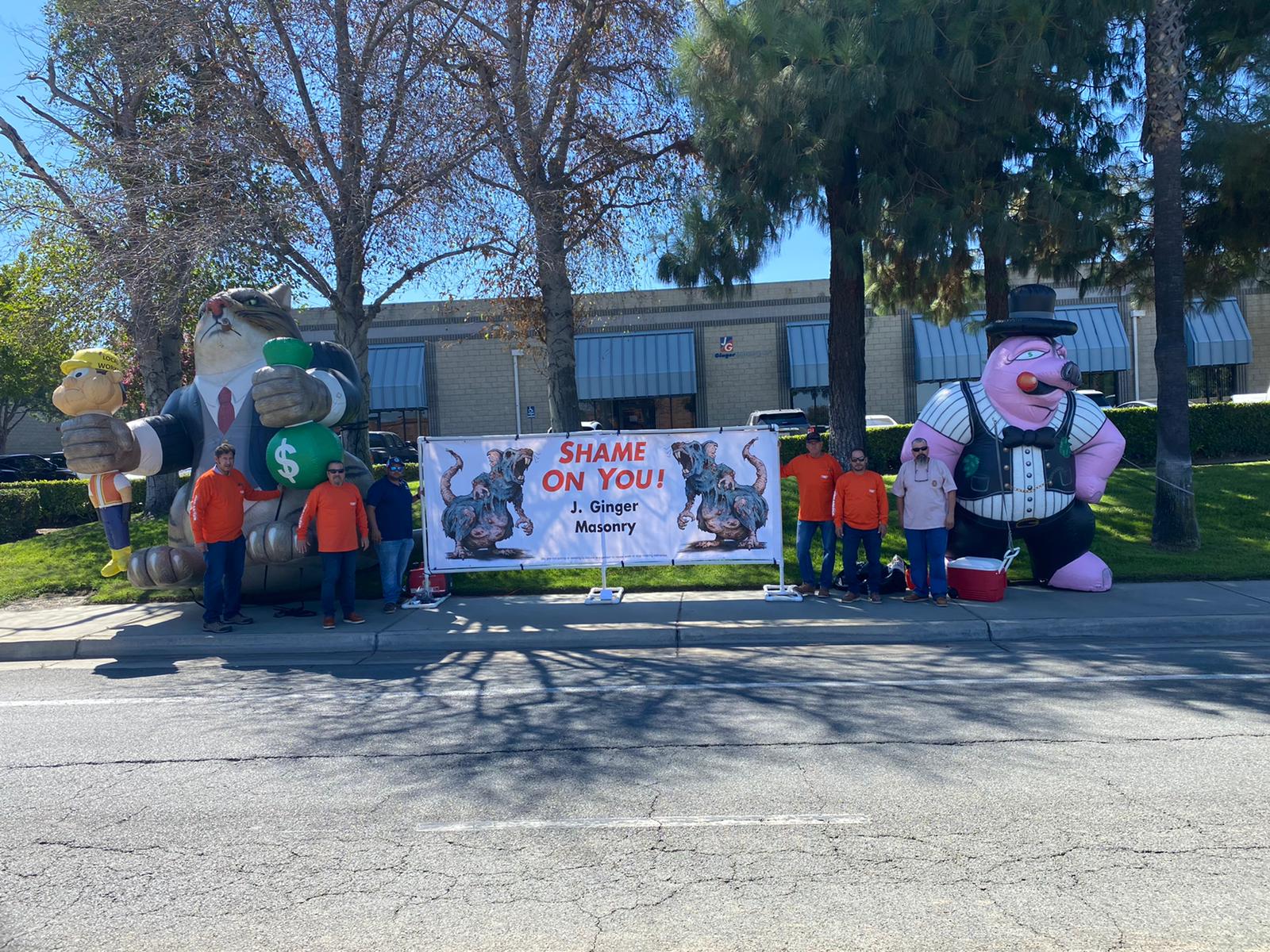 "Working as a team, from the top-down and bottom up, is how we are going to be successful at J. Ginger," said Local 4 California President Lupe Aldaco, who hosted the blitz. "We are building relationships with the company executives as well as with the workers on the ground. We are showing both sides how the union works to provide a good quality of life for the workers and help streamline operations and open doors for new work so the company prospers. Those relationships take time and perseverance. We just have to stick with it." 
During the blitz, organizers and members went to multiple locations with high intensity job actions and personnel at job sites. Organizers reviewed tactics, spoke with workers, and came up with new campaign plans of action. They also put-up signs and inflatables, including Scabbie, in front of J. Ginger and other subcontractor offices to alert the areas of their current anti-worker practices.
"During the blitz, we went to multiple J. Ginger projects throughout Southern California and made it clear to the contractor we are not going away," said International Union Organizing Director Lou Padilla. "It is going to take all of us working together and supporting each other to convince J. Ginger that signing with the BAC is the right move for them."