BAC Journal
>
BAC 'Gave Me a Life'
BAC 'Gave Me a Life'
Before joining the BAC, US Army veteran John Myers was struggling to create a life that he wanted to live. 
After trying college, he worked multiple jobs for low pay and benefits, "I was that person who worked three to four jobs just trying to make ends meet, staying up late, not sleeping properly, not taking care of myself, and stressed out all the time," he said. "Now that I'm a journey worker, the wages are great. I work one job, 40-hours a week, and I have everything covered." 
Army Veteran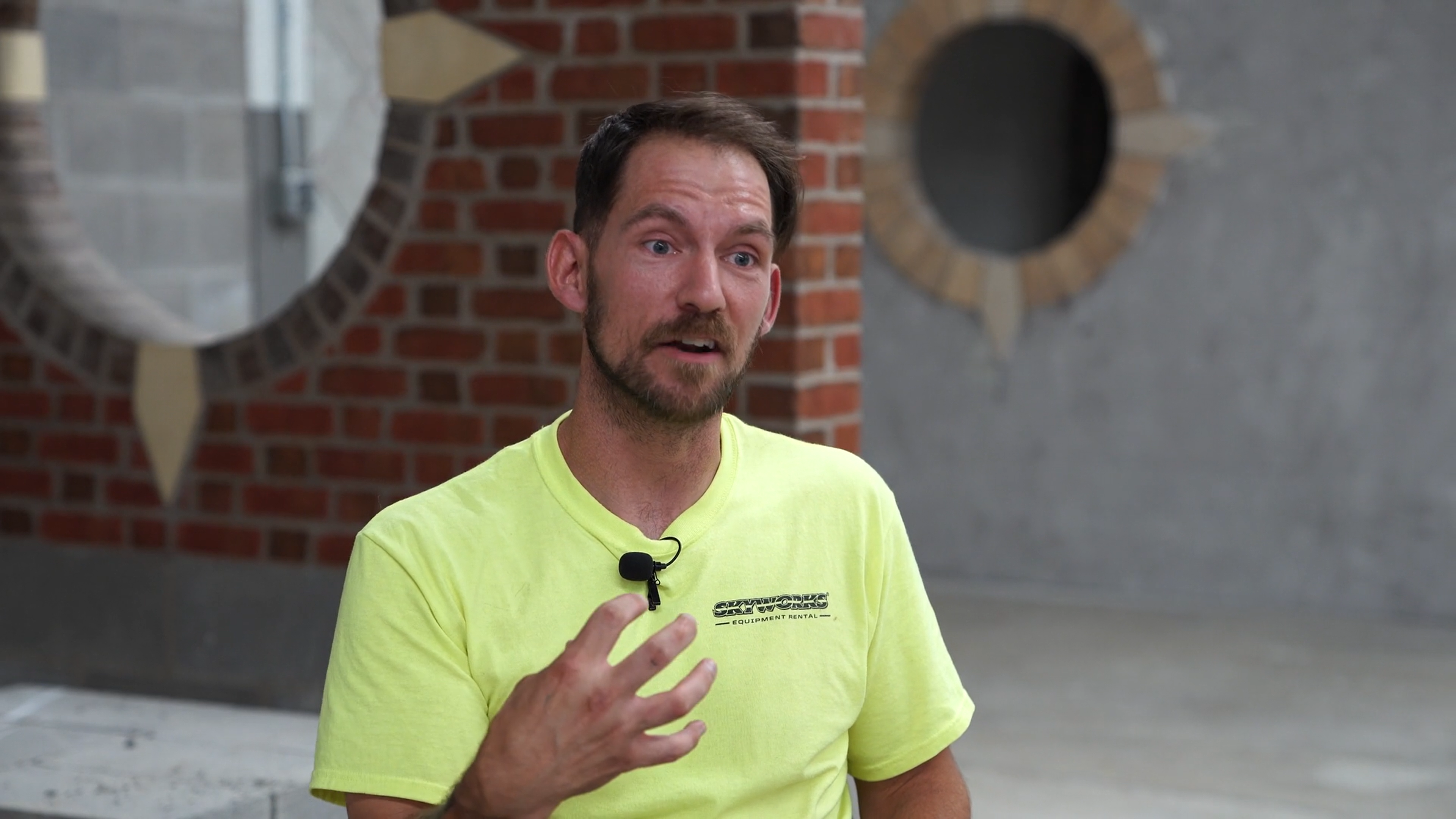 Brother Myers, a six-year BAC member, works in PCC and restoration. He is no stranger to hard work after serving in the US Army National Guard from 2008-2018. During his time in the service, he was deployed to Iraq and countless times to different parts of the United States to help during natural disasters. He is passionate about spreading the word to veterans about all the opportunities in the trades. "I think a lot of our service members could really benefit from getting into the trades," he said. 
"Veterans have always been trained, taught, to get it done," Myers continued. "People will tell you that the trades are hard, but in the miliary, we've done so much harder. Things like standing all day laying 12-inch block in the sun, sweating, that is hard work, no doubt. But it's nothing compared to going four or five days with very minimal sleep, getting shot at, and not knowing if you are going to make it home."
"When you come home from a deployment… it's called demobilization, where you go through classes, and they try to help you readjust to civilian life," Myers said. "They have job recruiters come in and tell you the things that are available to you, but the construction trades weren't really talked about." 
After joining Local 3 New York, he found out he could use his 911 GI bill – a stipend for housing – during a registered apprenticeship as well as for college. "It helped tremendously," Myers explained. "Without [them] I would never have known I could use it."
Saving Lives
From his time working multiple non-union jobs, Myers knows how the BAC saves lives everyday by requiring a safe working environment, training members and fighting for government standards to protect all workers. 
Once while working at a sign maintenance company, Myers had a close call. "I'd be working with electrical boxes, and I'd have to turn off the power. I'd work on the box and someone turned on the power," Myers said. "I got shocked and knocked down for five minutes. At this point, I thought, 'I've got to make a change.'"
"It makes me feel wonderful now to know that the BAC has my safety and health living at the forethought of their minds," Myers continued. "I don't have to worry about safety anymore when I go to the job site."
"The BAC gave me a life," he said simply. "I didn't have a life when I was working 80 hours a week, not being able to afford anything, not being able to go out, take a vacation, have a break, and certainly not able to retire."
"Now I have time to take care of myself. I have money to pay bills… now I have a house," Myers continued. "A union is when we all come together and we make sure we are treated with respect, paid fairly, and have a safe workplace. And that is what BAC does."