BAC Journal
>
BAC Helps Make Four Year Old's Wish Come True
BAC Helps Make Four Year Old's Wish Come True
2021 Issue 2
Community Service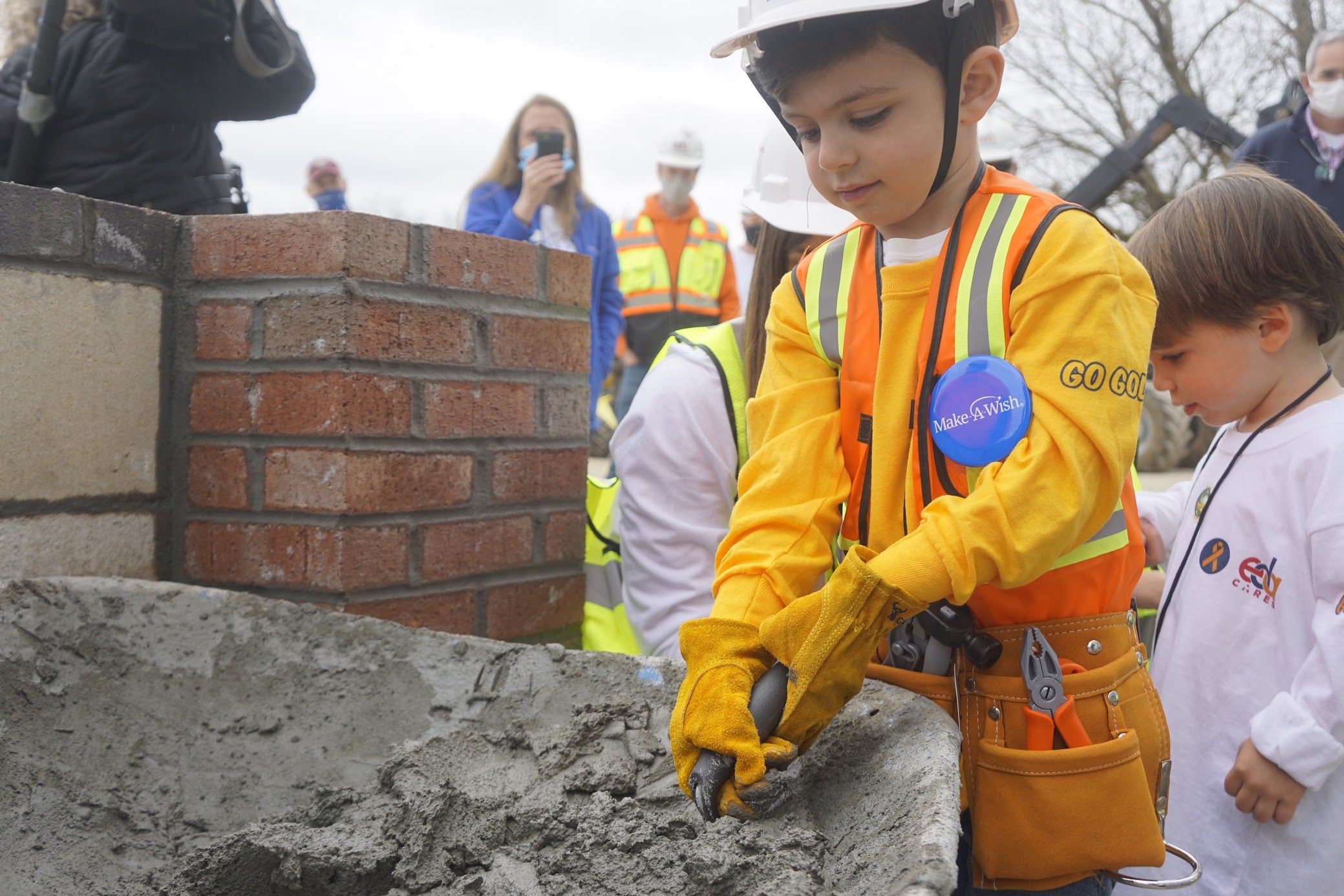 Over the past two years, four-year-old Nicholas Esposito has battled neuroblastoma, a rare cancer that temporarily stripped away his ability to walk and nearly ended his life. From his bed at Children's Hospital of Philadelphia, Nicholas would gaze out the window fixated on a nearby construction site. Through 16 months of treatment, including several rounds of agonizing chemotherapy, he watched the project go from start to finish.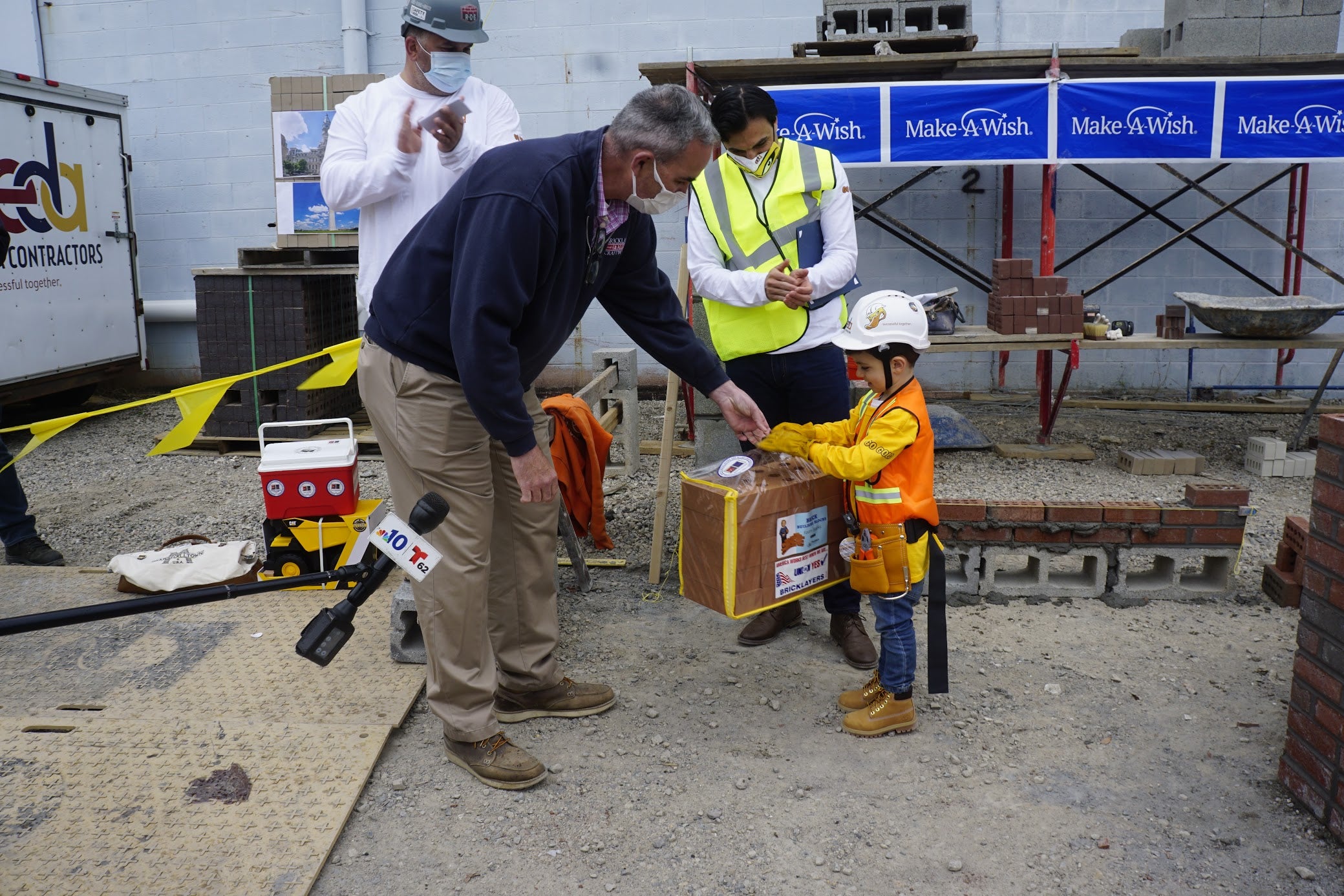 His parents say that Nicholas' fascination with construction gave him strength during his recovery. As his situation progressed, they were able to get Nicholas to walk by showing him nails and giving him a hammer.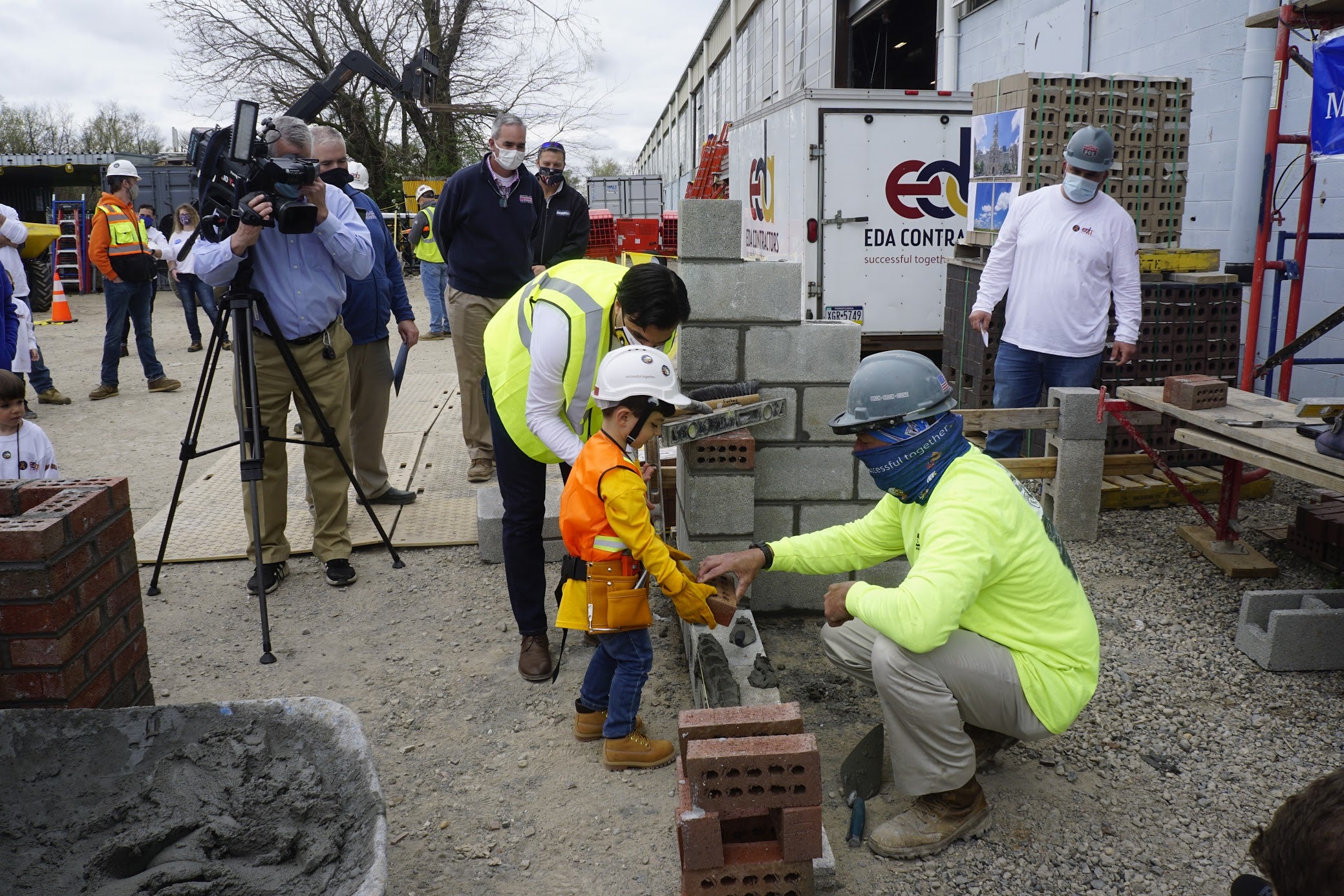 Learning that Nicholas knew his way around his Legos' set at home, BAC Local 1 PA/DE, union contractor EDA Contractors, and the Make-A-Wish Foundation concocted a plan—they gave him a real foundation with cement and bricks.
So, wearing a hard hat, orange vest and a fully stocked tool belt around his tiny waist, the four-year -old became a Bricklayer on a real jobsite. Following a safety protocol briefing led by one of his favorite construction cartoon heroes, Nicholas was able to mix cement and learn to lay bricks on a mini wall. He even recruited his younger twin siblings, Lily and Luca, to join in on the fun, including taking a ride on a big red construction truck. When the job was finished, Nicholas was awarded a special certificate, mini-tractor and a bag of toy bricks to take home.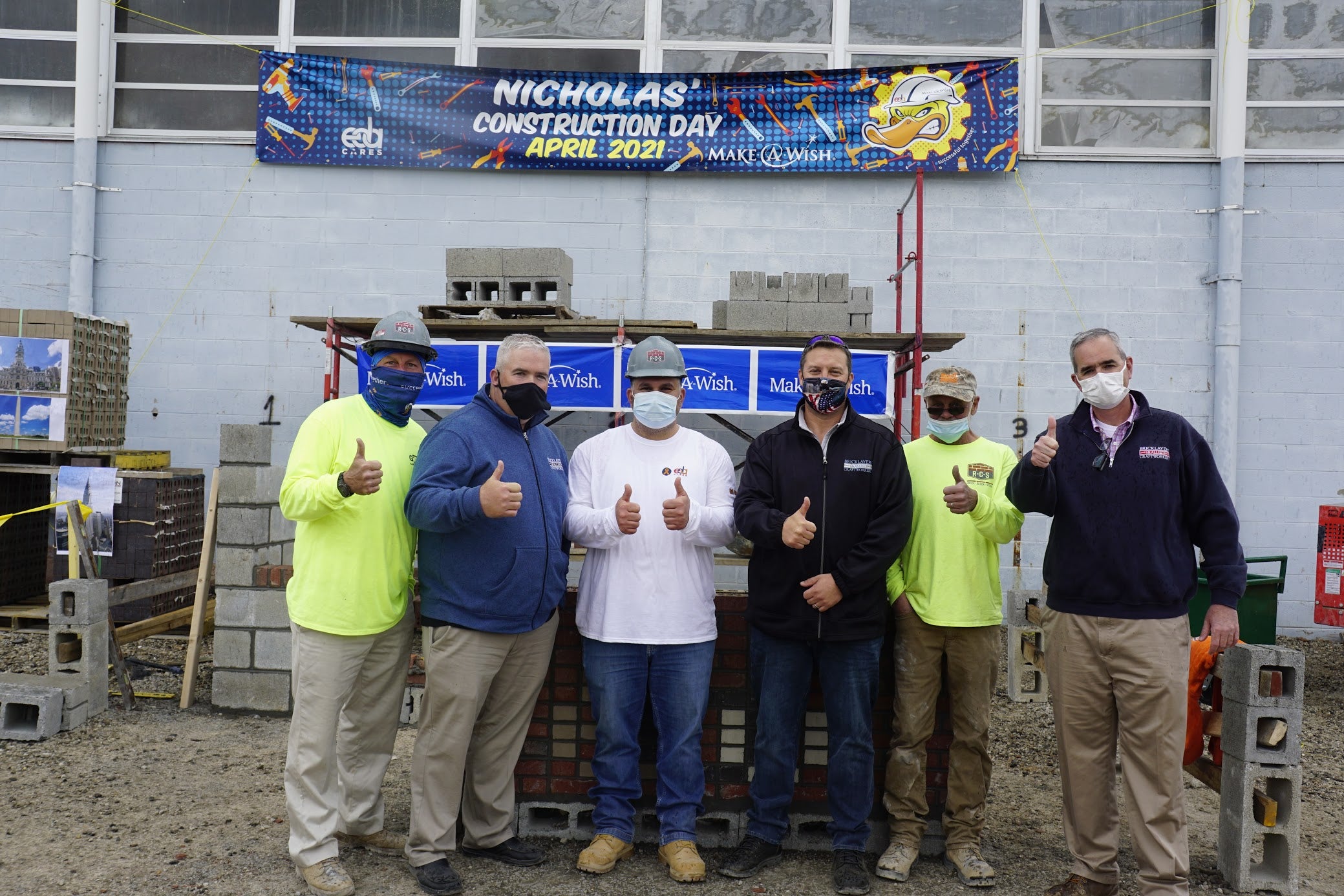 "We are privileged to be part of this meaningful project that helped make his dream come true," says BAC Local 1 PA/DE Dennis Pagliotti. "When a wish comes true, it creates hope and transformation in a child, and also in a community."