BAC Journal
>
BAC Joins Other Unions to Build the Movement to Meet the Moment at the AFL-CIO Convention
BAC Joins Other Unions to Build the Movement to Meet the Moment at the AFL-CIO Convention
2022 Issue 3
News in Brief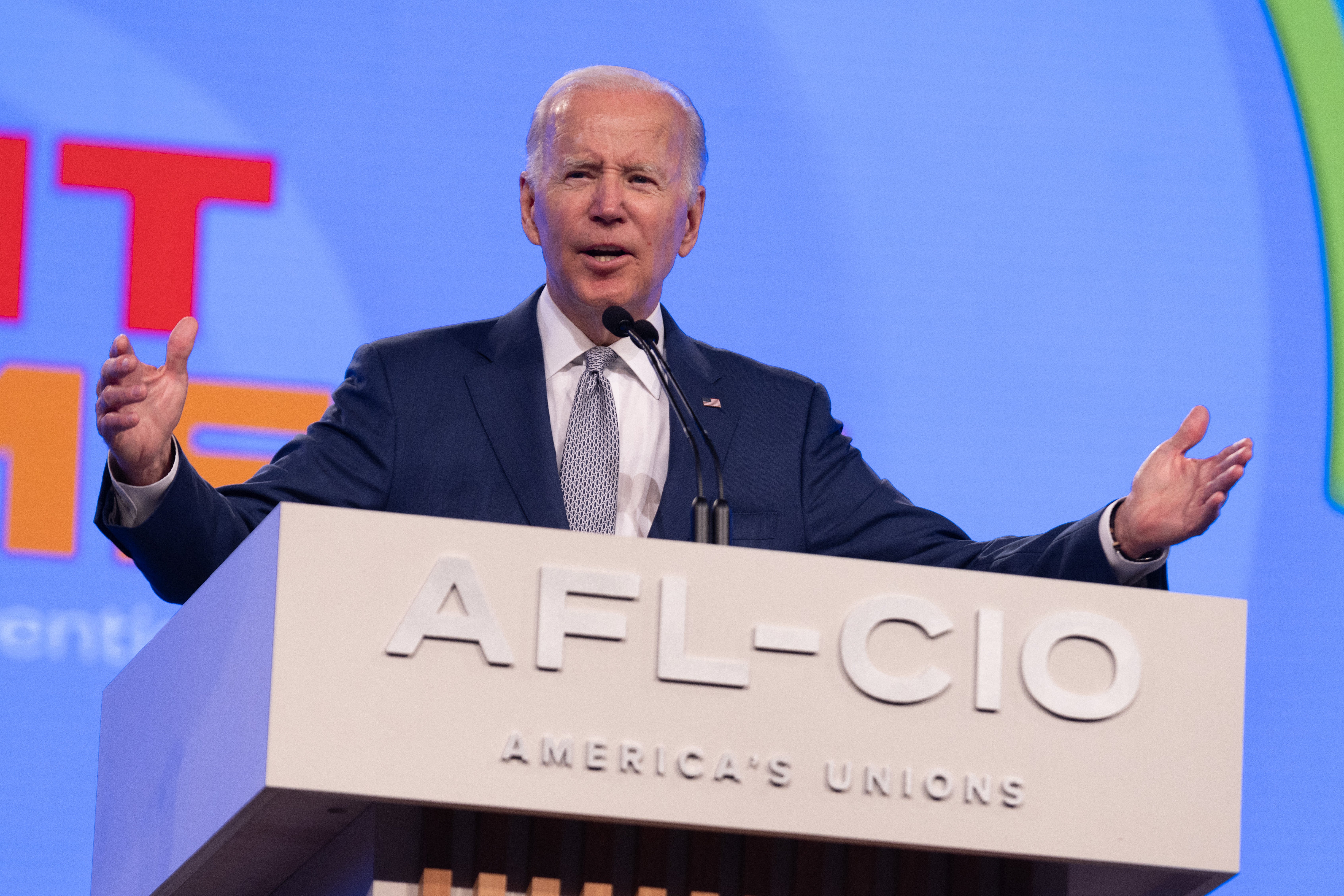 Labor leaders from across the country met in Philadelphia from June 12 -15 for the AFL-CIO 29th Constitutional Convention. The BAC delegation included the International Executive Board – President Tim Driscoll, Secretary-Treasurer Bob Arnold, and Executive Vice President Jerry Sullivan – and a number of BAC local leaders.
Attendees were honored to hear from President Joe Biden, whose inspiring and encouraging speech focused on the rise of labor and the importance of investing in our country's infrastructure. "The infrastructure law is about more than rebuilding. It's about rebuilding the middle class. That's why we made sure that infrastructure law included significant labor protections," President Biden said. "For example, I insisted that the overwhelming majority of the funds included in the law are subject to Davis Bacon requirements."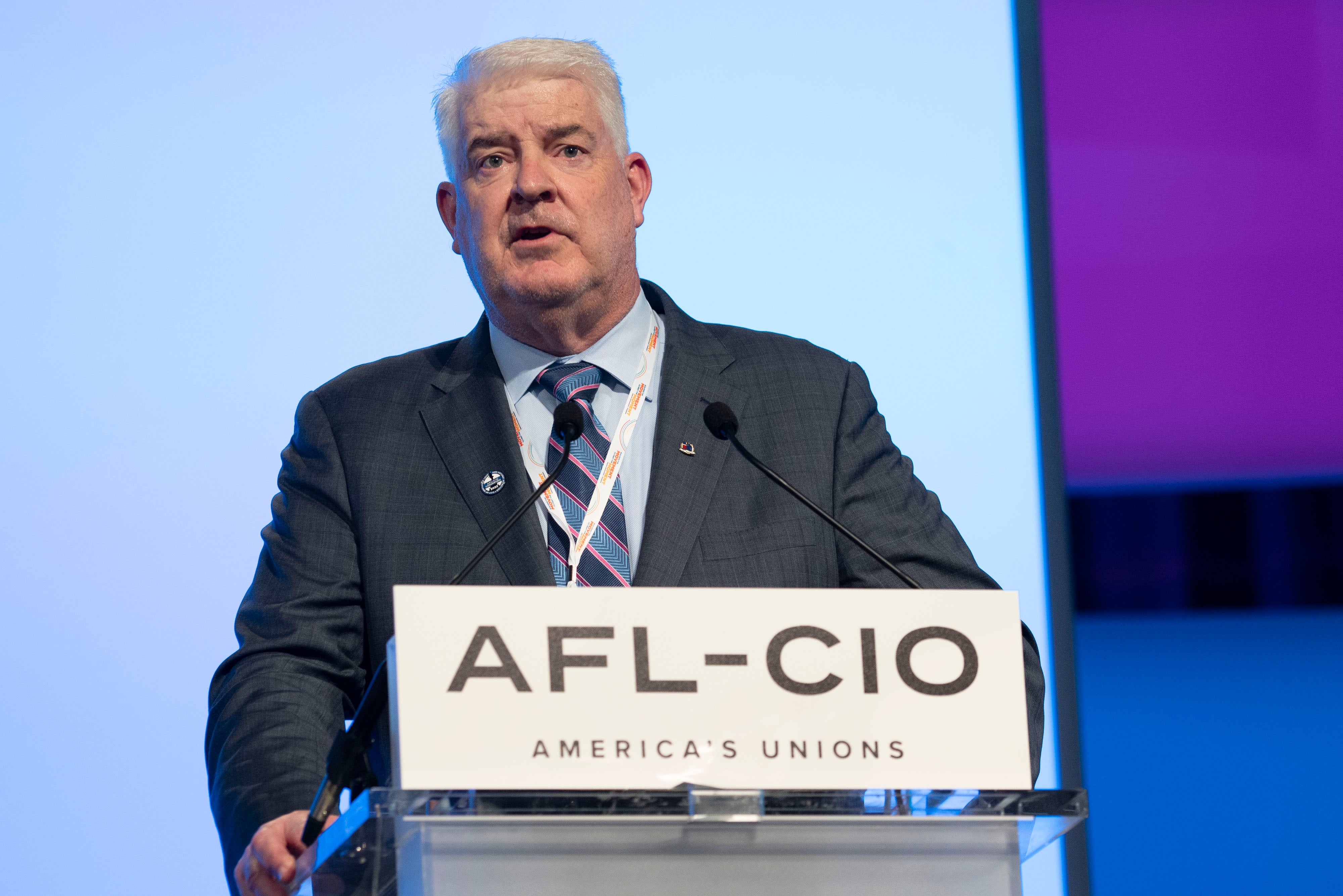 US Secretary of Labor Marty Walsh highlighted the importance of organizing workers during his address to the delegation. "My message to everyone in this room is, in the labor movement across the country, to recognize the opportunity this moment presents," he said. "Everyone in this room needs to make the most of this opportunity to work together and get out there to organize."
BAC Delegation Takes Part 
On June 13, President Tim Driscoll co-introduced the resolution Winning Guaranteed Health Care for All. "Unions have a proud history of negotiating with employers to win good, comprehensive health care coverage for our members. We established the core principle that a good job must come with health care benefits," he said. The resolution was unanimously adopted.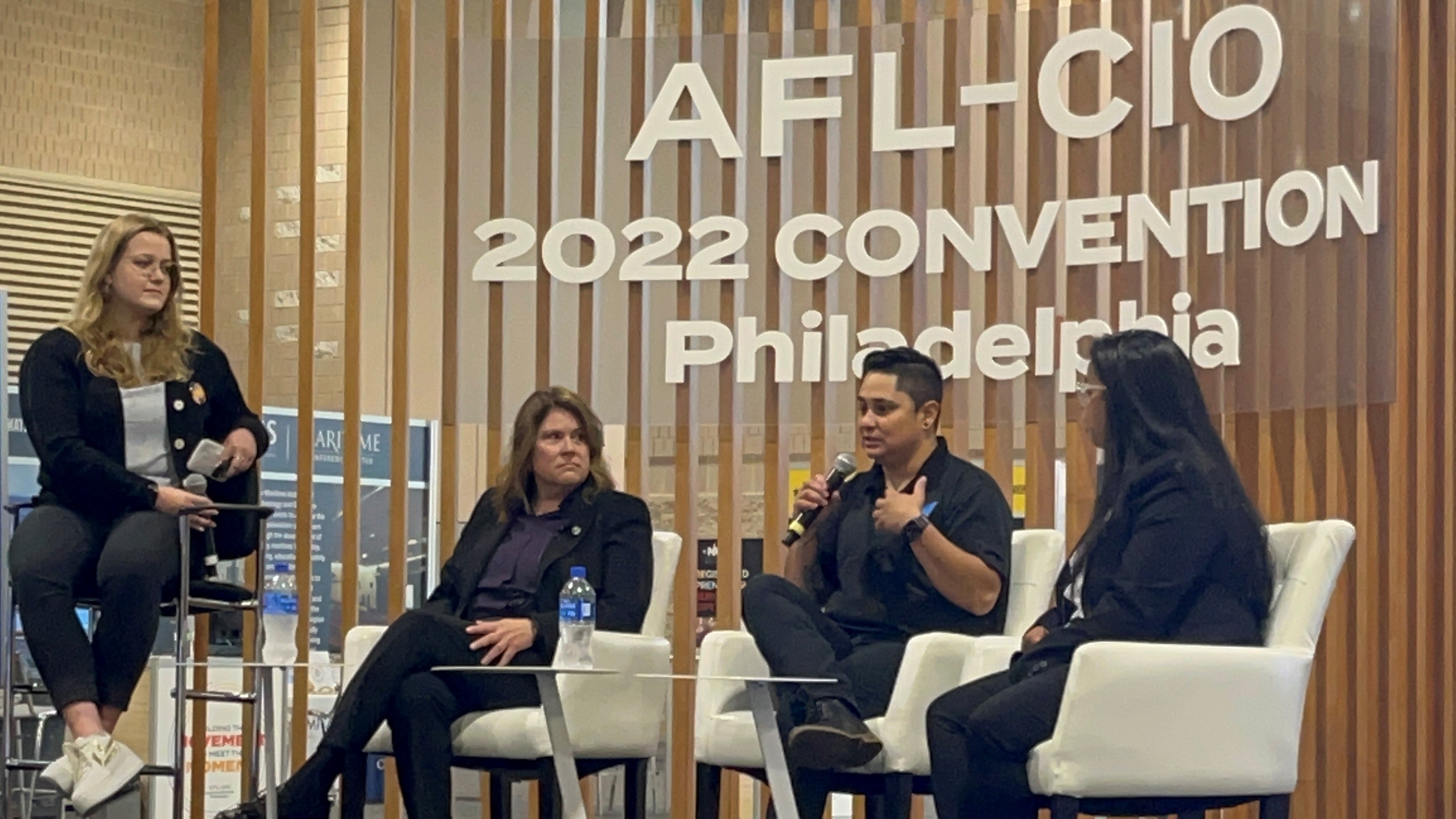 On June 15, BAC Local 8 Southeast Glenn Kelly introduced and moderated a panel for the AFL-CIO Young Workers Advisory Council. "There are young people in every community who don't have the benefit of a union job but want one. And they are organizing every which way — online, at work, and in their communities," Kelly said. "We have the opportunity, and responsibility, to amplify our investments and reach young people everywhere they are."
International Union Health and Safety Manager Liliana Calderon was a participant on a Women in the Trades panel on Sunday, June 12. "I have had people who have supported me… I have had mentors at the training center and officers at the local and International… That support pushed me forward," she said. "I was able to learn my trade, respect my trade and love my trade."
AFL-CIO President Liz Shuler and Secretary-Treasurer Fred Redmond Elected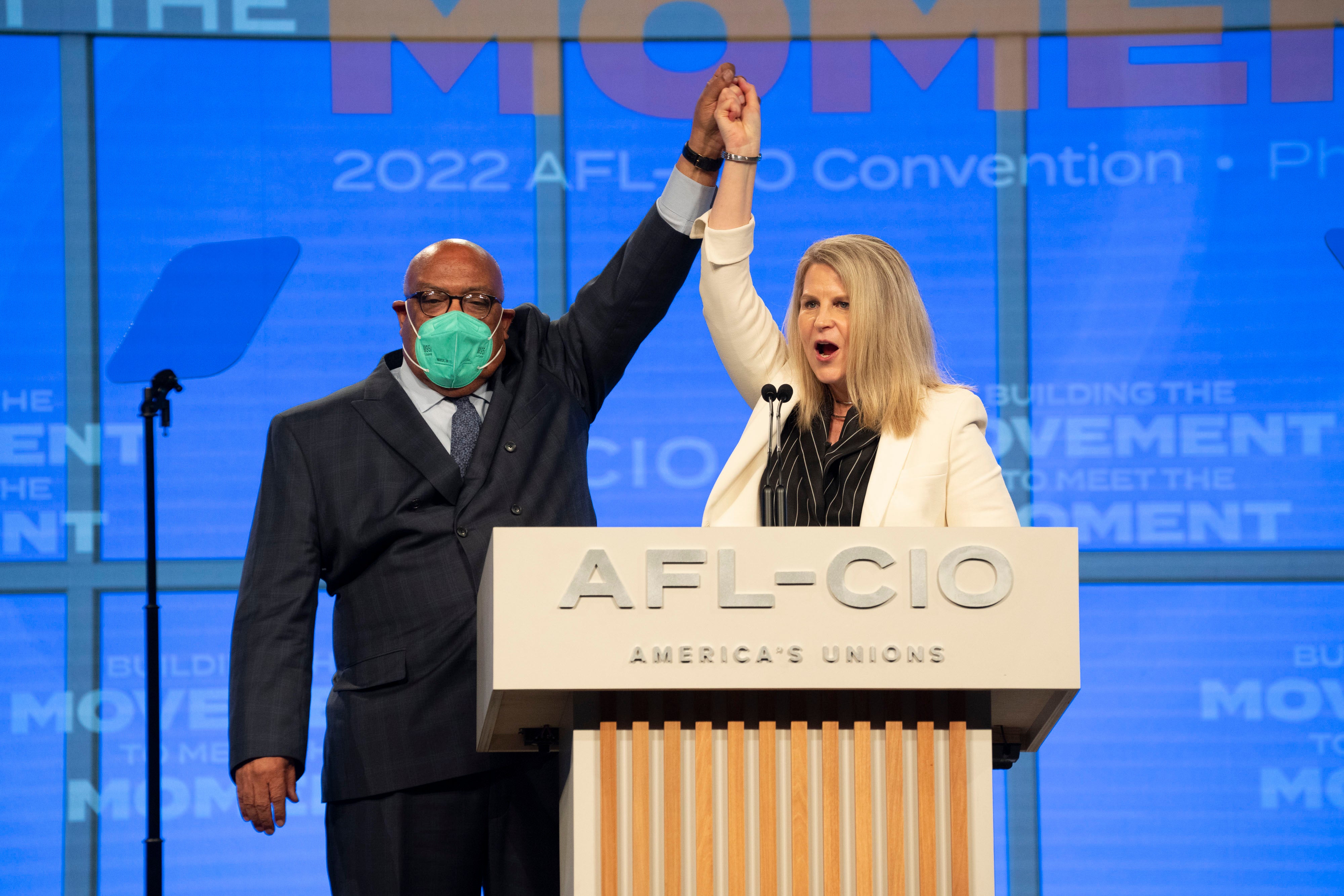 On Sunday, June 12, the delegates voted unanimously for Elizabeth 'Liz' H. Shuler and Fredrick 'Fred' D. Redmond to continue serving as AFL-CIO President and Secretary-Treasurer, respectively.
"BAC is proud to congratulate Liz and Fred," said President Driscoll. "Looking at President Shuler's career, especially since taking office in August 2021, her dedication to working families is clear. She is putting the wheels in motion so we can capitalize on the growing support of unions, especially with younger workers." 
"This will strengthen the voice of union labor – from the workplace to the halls of Congress," President Driscoll continued. "She is a strong tradeswoman, with a proven ability to lead the US labor movement into a new era."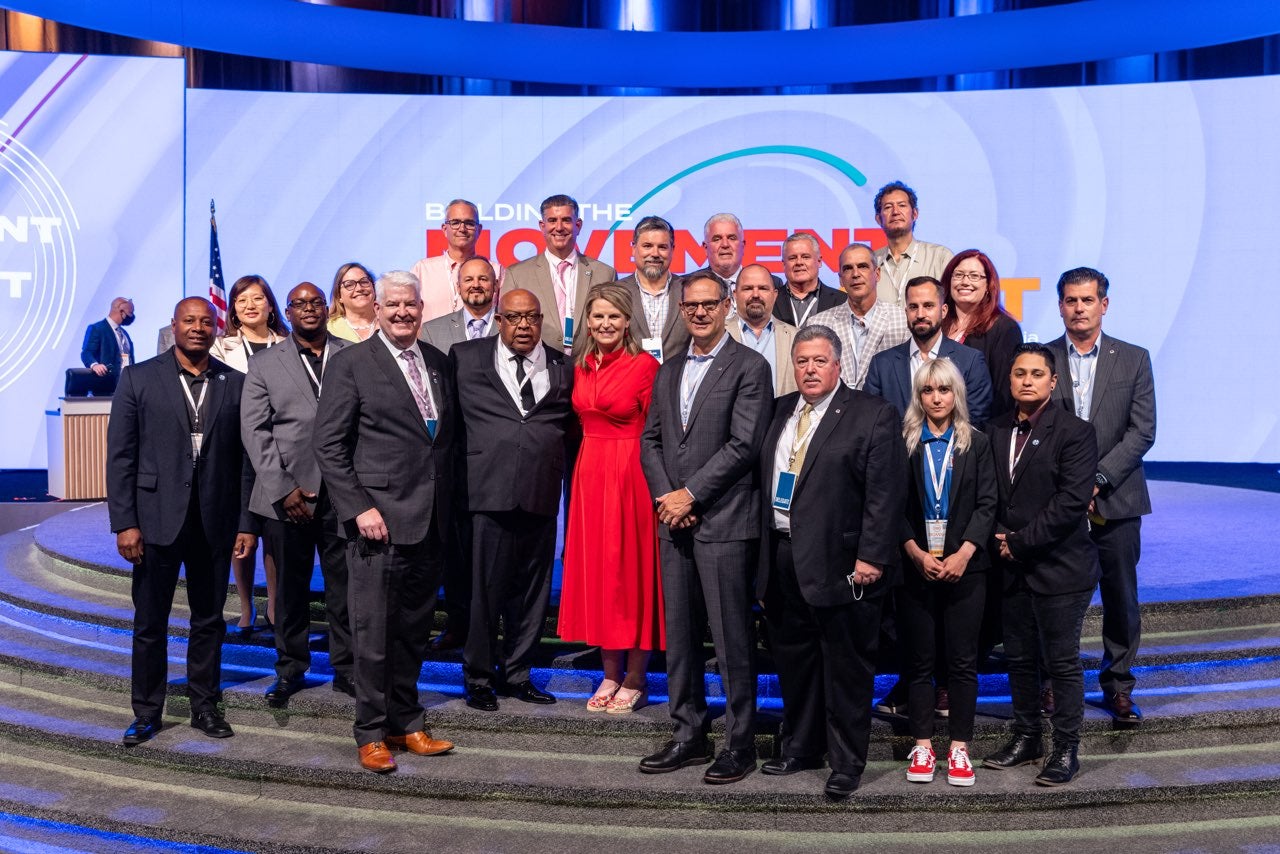 "Brother Redmond is a strong champion for the rights of working men and women – committed to building our movement," President Driscoll concluded. "These labor leaders know how to motivate and unify workers from many different backgrounds. We will continue to organize and rise with them."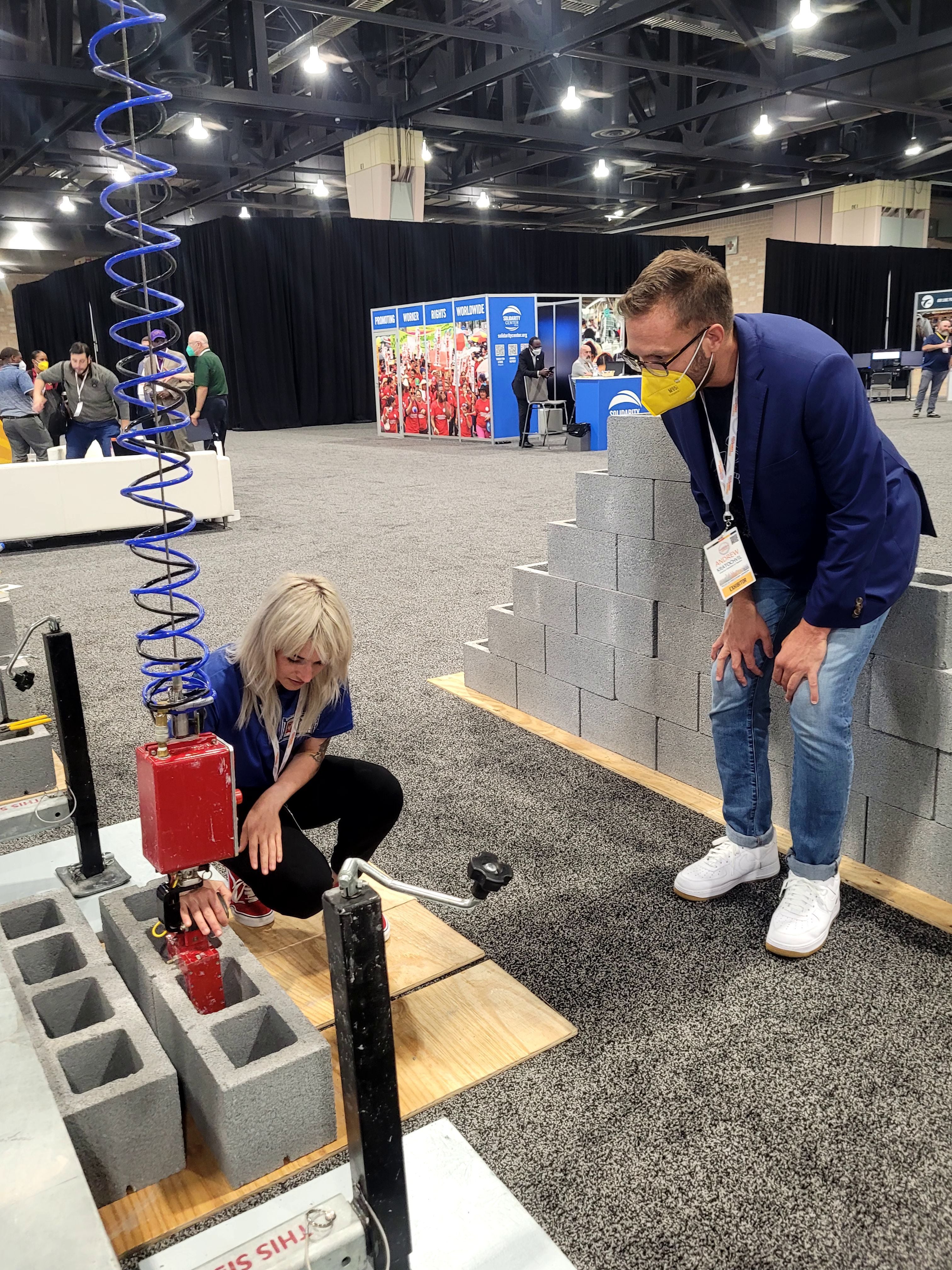 Displayed the Future of Masonry
BAC had a booth in a key location near the convention hall. At the booth, visitors were able to see a demonstration of the MULE, take pictures with different trowels, and talk to BAC organizers and members about who we are and what the future of masonry looks like.