BAC Journal
>
BAC Local 1 OR/WA/ID/MT Excels at Fostering Successful Job Corps Grads
BAC Local 1 OR/WA/ID/MT Excels at Fostering Successful Job Corps Grads
From apprentices just getting their start to long-time journeyworkers, BAC Local 1 Oregon/Washington/Idaho/Montana is a great landing place for successful Job Corps graduates.
That includes people like Xavier Wilson, PCC apprentice and Curlew Job Corps grad. As a first year, he's already worked on exciting projects like the Seattle-Tacoma International Airport and Puget Sound Plaza, a 21-story skyscraper.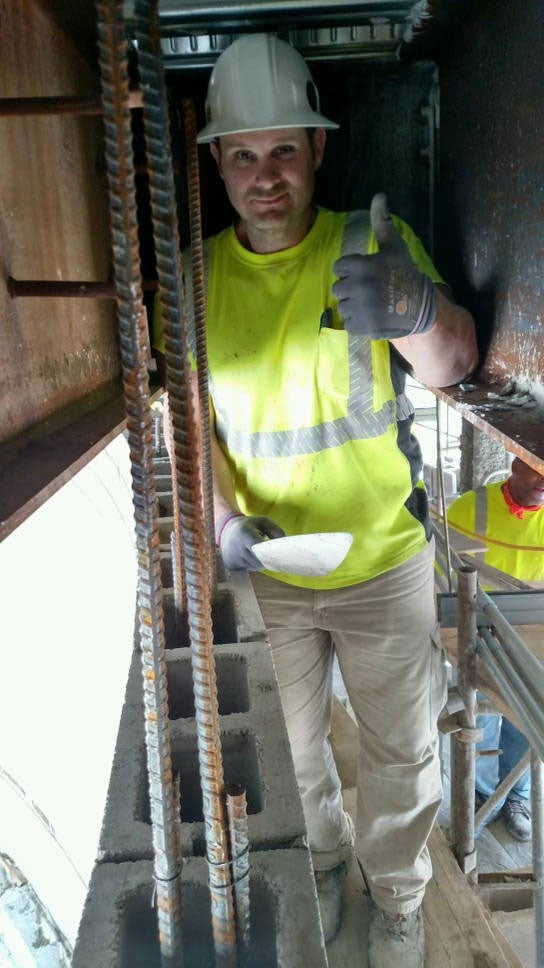 Before Job Corps, Wilsen made minimum wage working at fast food restaurants. "Coming from Job Corps and getting into the union? That was massive," he says. "The second I did bricklaying, I fell in love. All my good habits were formed at Job Corps. I pretty much owe that program everything." 
Wilsen earned his GED at Job Corps – much like fellow Angell Job Corps graduate David Vongkoth, a 24-year member with expertise in both bricklaying and restoration. Over his career, Vongkoth has run jobs as a foreperson and worked on memorable projects like Hazel Dell Towne Center and a host of schools, senior living facilities, shopping centers, condos, and more. 
"Job Corps made me the man I am today. It allowed me to focus on what I wanted to do with my life. When you pick up something you love, you're driven to be the best you can be, and I found that at Job Corps."
Wilsen's classmate, Robert "Bubba" Brown, also found his passion and focus through the program. Brown says after getting kicked out of school, he found himself sleeping on the floor of a friend's house, working at Office Max. That's when he realized something had to change, and he enrolled in Job Corps. 
"It's a great gig for people who are ready to make a life change. That's how I became a success," he says. And indeed, he has. Brown recalls a memorable job he worked on – a water park with slides and a lazy river. When it opened, he took his twin boys, then 8, and as they were standing in line, his son turned to the child behind them and said, "my dad built this." It was a moment of pride for Brown, much like when he got to return to his alma maters to build new middle and high schools.  
BAC Local 1 President Matthew Eleazer credits the quality of IMI's Job Corps instructors with his Local's recruitment success. "We select Job Corps instructors that are excellent at their craft, good union men or women, who want to teach and are willing to pass the trade on to the next generation," he says. 
The trade provides family-sustaining careers to so many, like Brown. "I've invested myself into this trade and it's given me back so much. I was able to provide for my twin boys, and last year, I bought a house. I've travelled and met people from all over. And the people I work with, I consider them family." 
"Job Corps is a free tool that employs our craftspeople and gives us the opportunity to mold and train pre-apprentices to have the skills we need for them to be successful," says Eleazer. "If you're not utilizing Job Corps, you're doing a disservice to your Local."