BAC Journal
>
BAC Member Liliana Calderon Receives Tradeswomen Heroes Award
BAC Member Liliana Calderon Receives Tradeswomen Heroes Award
2020 Issue 4
News in Brief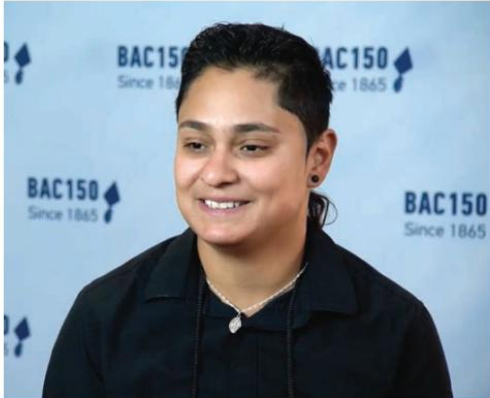 Liliana Calderon, a 13-year member of BAC Local 21 Illinois, received the North America's Building Trades Unions' (NABTU's) first "Tradeswomen Heroes Award" on Oct. 22, 2020. In addition, Calderon was nominated to represent the Bricklayers on NABTU's Tradeswomen's Committee.
Joining Calderon in the award's category were Sisters Jenna Wittner, Ironworkers Local 512; Lorraine Mata, UA Local 467; and Kilah Engelke, OPCMIA Local 599.
A joint effort between NABTU's Tradeswomen's Committee and the Apprenticeship and Training Committee, the "Tradeswomen Heroes Award" honors the dedicated tradeswomen within NABTU's affiliated unions. "For decades, our tradeswomen have persevered through all kinds of adversity and triumphed on all levels, and we are proud to launch an awards program dedicated to honoring these women and their accomplishments," says Vicki O'Leary, NABTU Tradeswomen Committee Chair.
NABTU President Sean McGarvey says the award is a testament to the profession. "These Tradeswomen Heroes are exemplary building trades' members and represent our affiliate unions to the highest degree. They are role models and trailblazers and reflect what we love and honor about our workforce."
Calderon, a board member of the Chicago Women in Trades and BAC's Executive Council member, says she feels obligated to help more women explore career opportunities in the building trades. "It's important to me to step up and be the voice of the women in our trade who don't have a seat at the table, or who don't feel their voice is powerful enough to make a difference."