BAC Journal
>
BAC Members Come Together at Annual NABTU Tradeswomen Build Nations Conference
BAC Members Come Together at Annual NABTU Tradeswomen Build Nations Conference
2022 Issue 4
News in Brief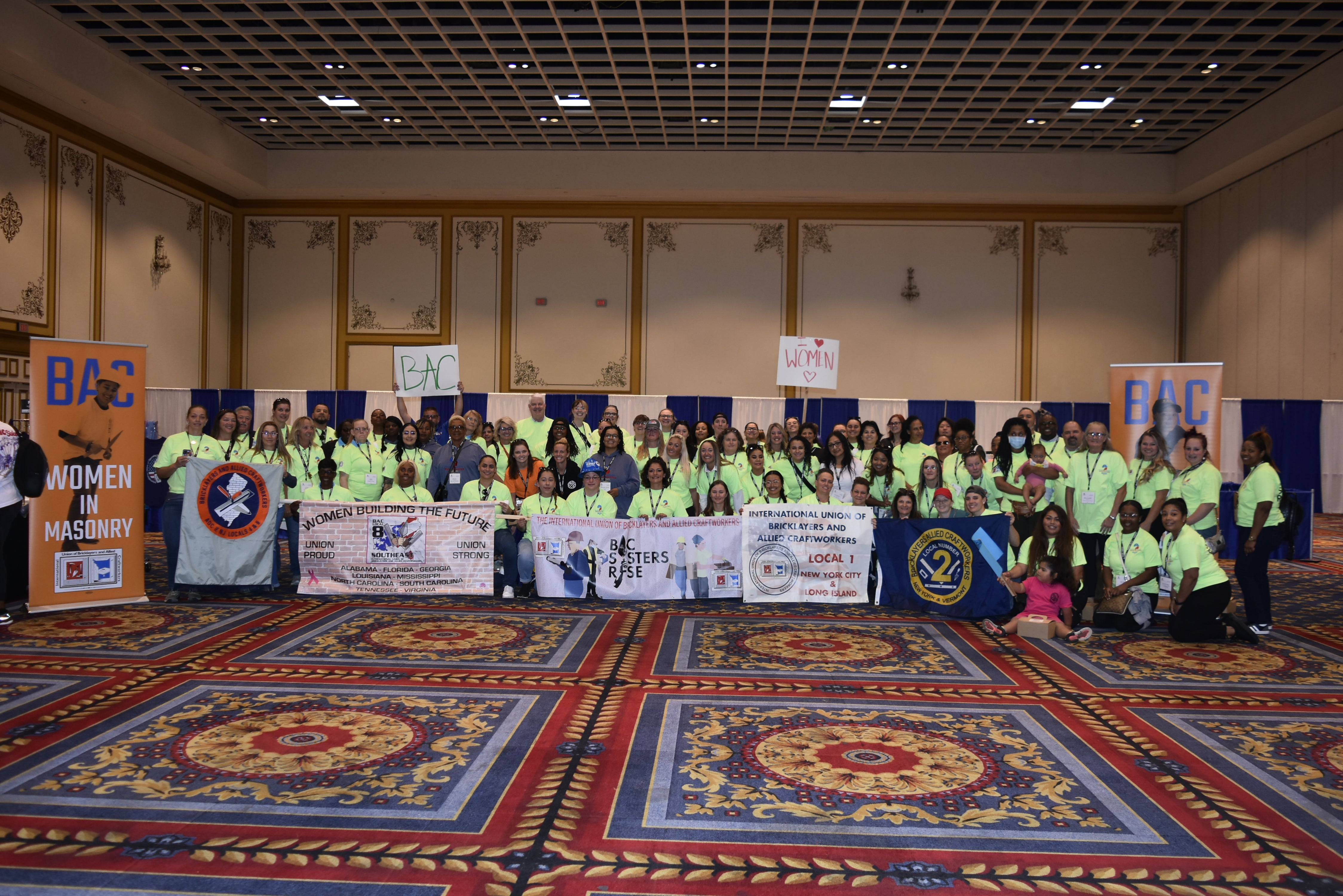 More than 3,100 tradeswomen representing all 15 building trades unions, 48 states, and 10 provinces gathered in Las Vegas from October 28–30 for North American's Building Trades Unions' (NATBU) 12th International Tradeswomen Build Nations conference. During the conference, participants shared experiences and best practices with fellow tradeswomen, learned about new programs and opportunities in the industry, and engaged with top leaders from government, industry, and the largest international building trades unions.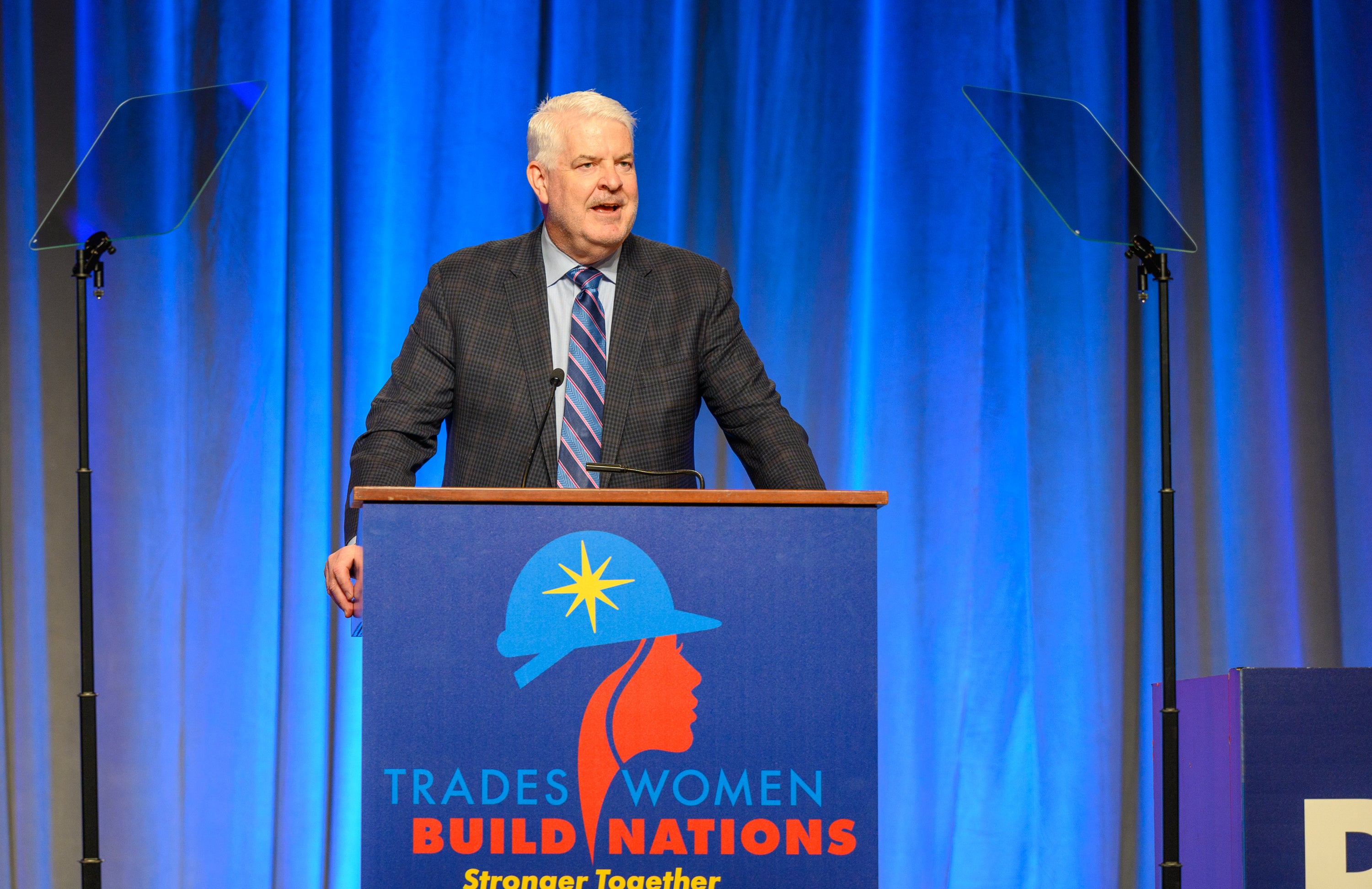 "The Tradeswomen Builds Nations Conference is a place where we all can come together to build union power and show our strength together," said BAC Safety and Health Manager and NABTU Tradeswomen Committee member Liliana Calderon. "Whether you are a first-timer or have participated for many years, the energy that comes out of the conference inspires all of us to go back to our locals and get more involved. It is truly an experience like no other in the labor movement."
The conference featured two formal plenary sessions, a banner parade on the Las Vegas strip, and over a dozen workshops on a range of topics addressing unique and critical issues of tradeswomen in the workforce.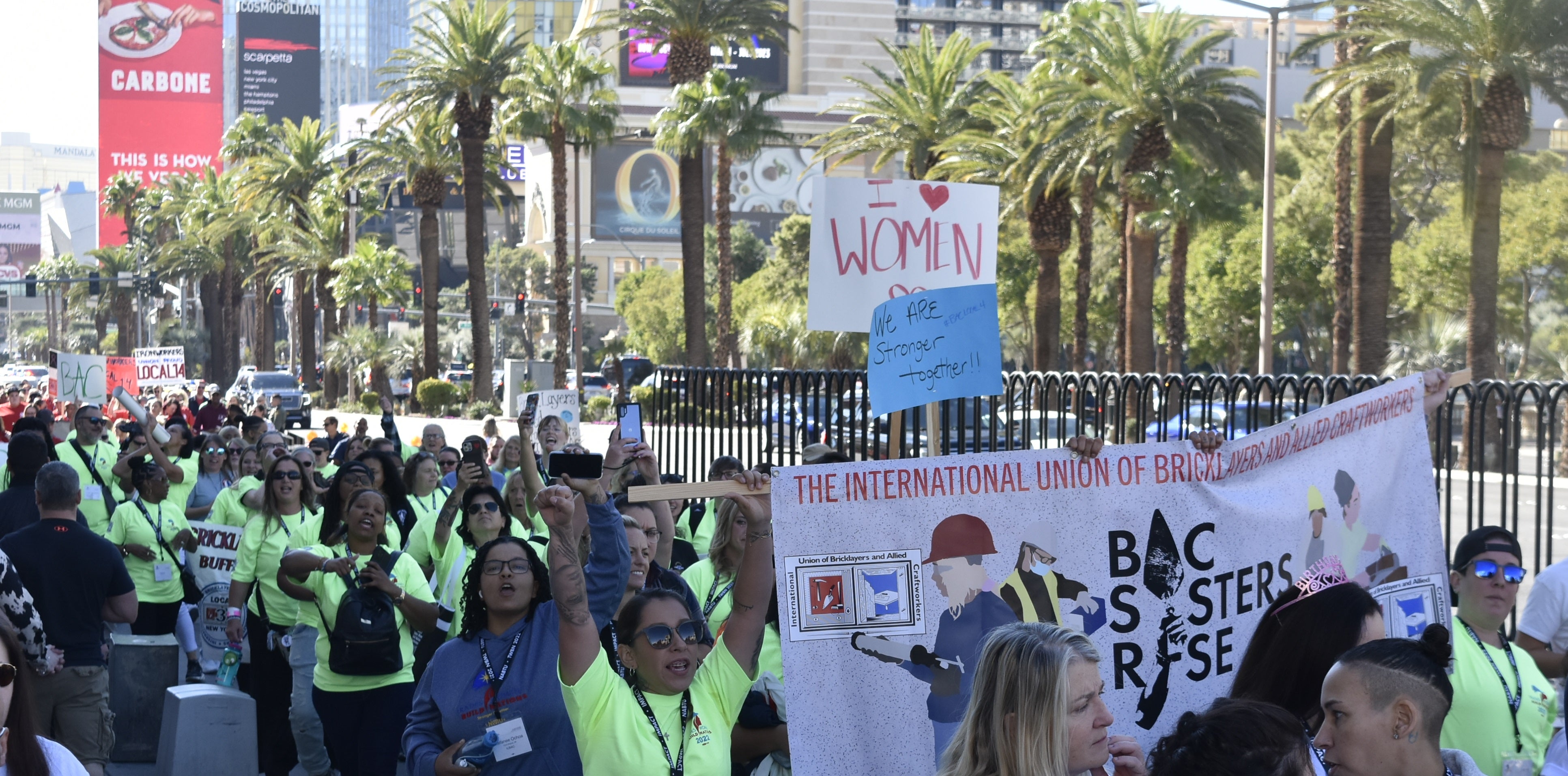 The Tradeswomen Build Nations Committee invited President Driscoll to speak on the second day about BAC's newly launched maternity and childcare benefits. "We know both anecdotally and from surveys that most women parents who consider leaving the trades cite difficultly finding childcare, lack of pregnancy accommodation, and lack of support for new mothers as significant factors," President Driscoll explained. "BAC will remain engaged on this front, not just because it's the right thing to do, but because it's also the smart thing to do. The demand for skilled workers across the US and Canada is reaching record levels, and going forward, successful organizations will need to draw from every segment of our society."