BAC Journal
>
BAC Members Construct California Natural Resources Building
BAC Members Construct California Natural Resources Building
2022 Issue 3
Members at Work
To address the growing issue of climate change, sustainable building design is the future of construction and becoming increasingly common in both private and public project development.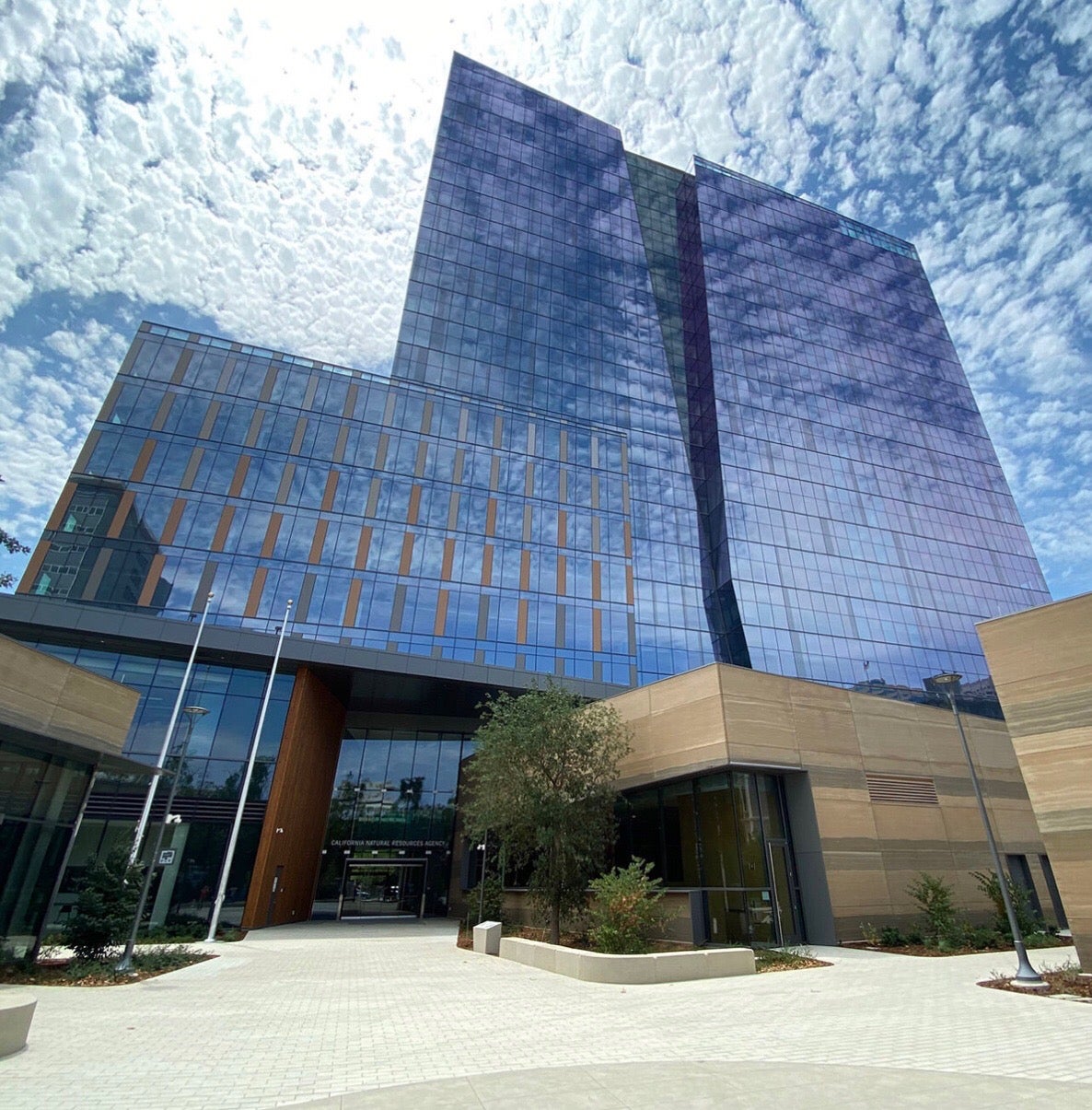 Since BAC members are the best hands in the business – trained in the most up-to-date innovations on materials and installation techniques – it is clear our contractors should be the primary bidders for this work and our members the workers on the projects. 
Awarded by the Sacramento Business Journal as "Best Real Estate Projects Award-Green Community Impact," the new California Natural Resources building is one of many projects that BAC members are at the forefront of installing green, sustainable materials. Designed to meet LEED-Platinum and net-zero energy standards, the project plan includes radiant floor heating, reclaimed water systems, mechanical chilled sails, and building materials such as rammed earth, reclaimed wood, and local/renewable materials.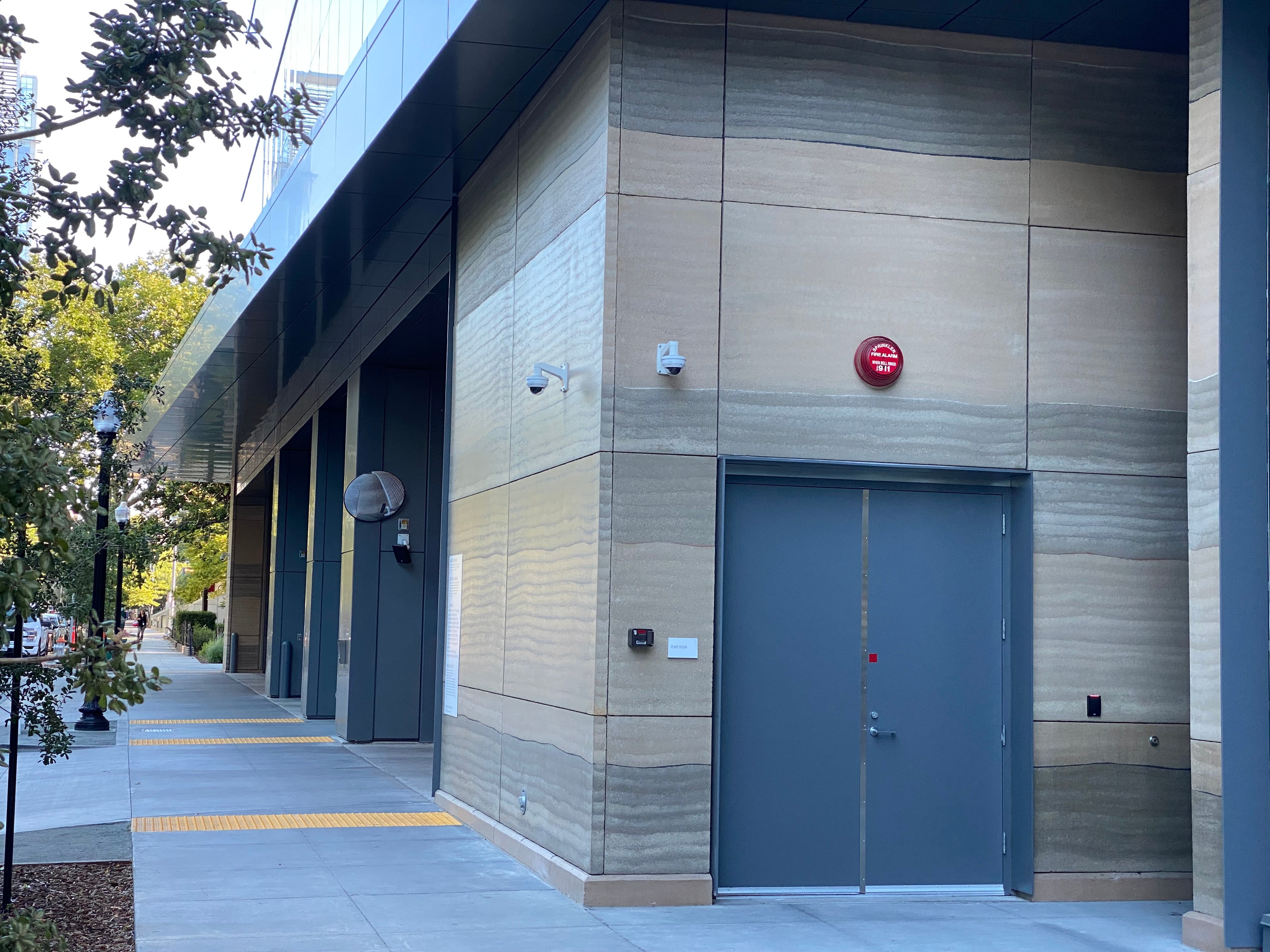 BAC signatory contractor Townsend and Schmidt Masonry took up the challenge to lead in the installation of these new products, including rammed earth – a green material manufactured by upcycling dirt, sands, waste products and by-products of mining and rock-crushing into panels with a steel framework for mounting. According to Rammed Earth Blog, the manufacturing process of rammed earth panels uses 60% less concrete than traditional concrete panels, making them thin enough to put on a truck, be carried into a building, and hang on a wall. 
In total, members of BAC Local 3 California installed 440 rammed earth panels with a standard size of 5'x 12' and 3" thick, weighing in at 2,200 lbs. "These products are the future of construction here in California and across the nation," said BAC Local 3 California President Troy Garland. "It is crucial that BAC members are installing these green materials, and our signatory contractors are bidding these projects."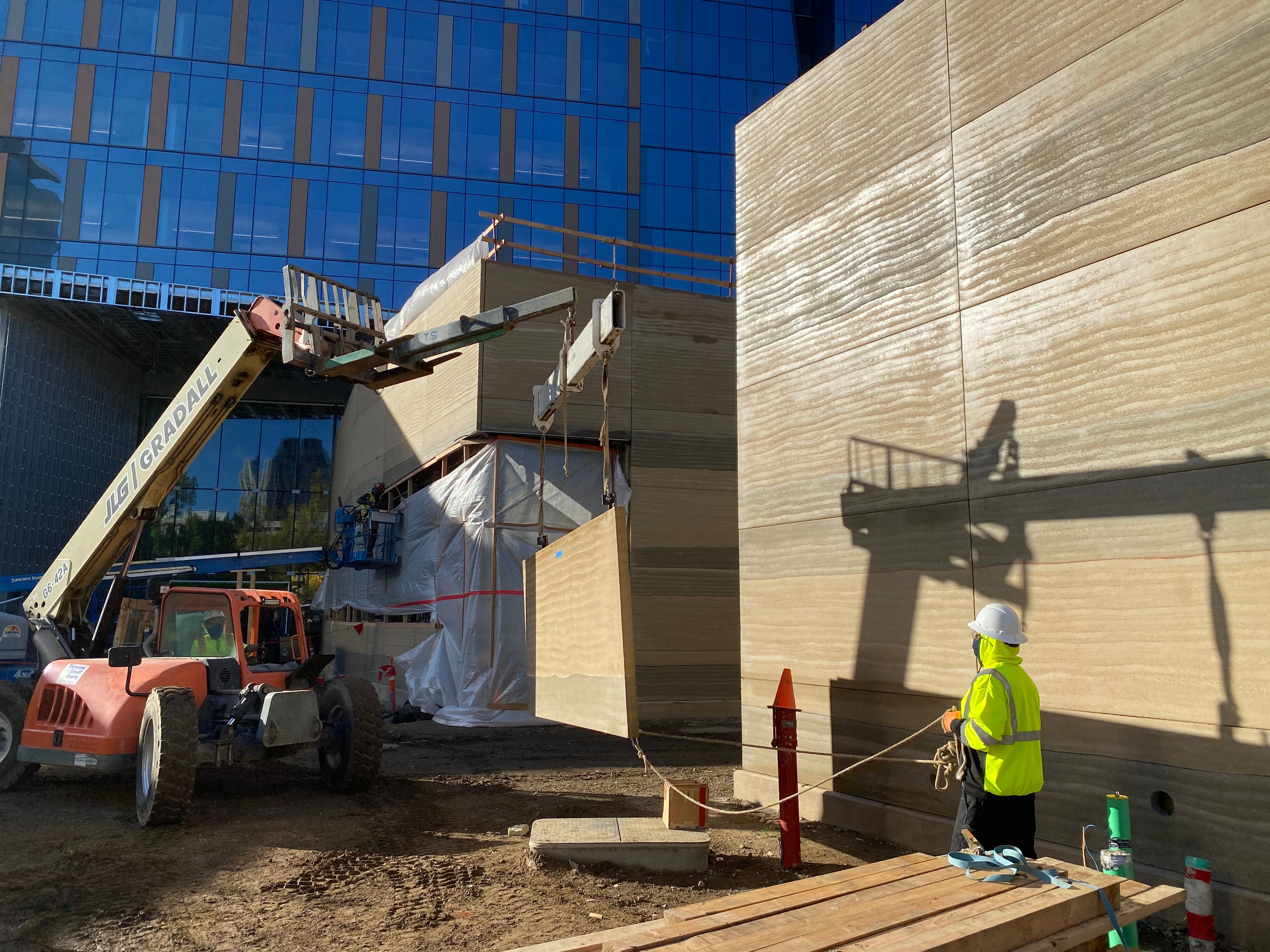 Being the first large commercial installation for rammed earth panels, the Natural Resources Agency headquarters was not without its hurdles. "Installing the large panels under soffits was especially challenging," said Pat Coyne, Superintendent for Townsend Schmidt Masonry. "With our team's strong focus on safety, no supply chain issues, and the best hoisting equipment available, we were able to deliver a showroom quality installation, which met the project schedule."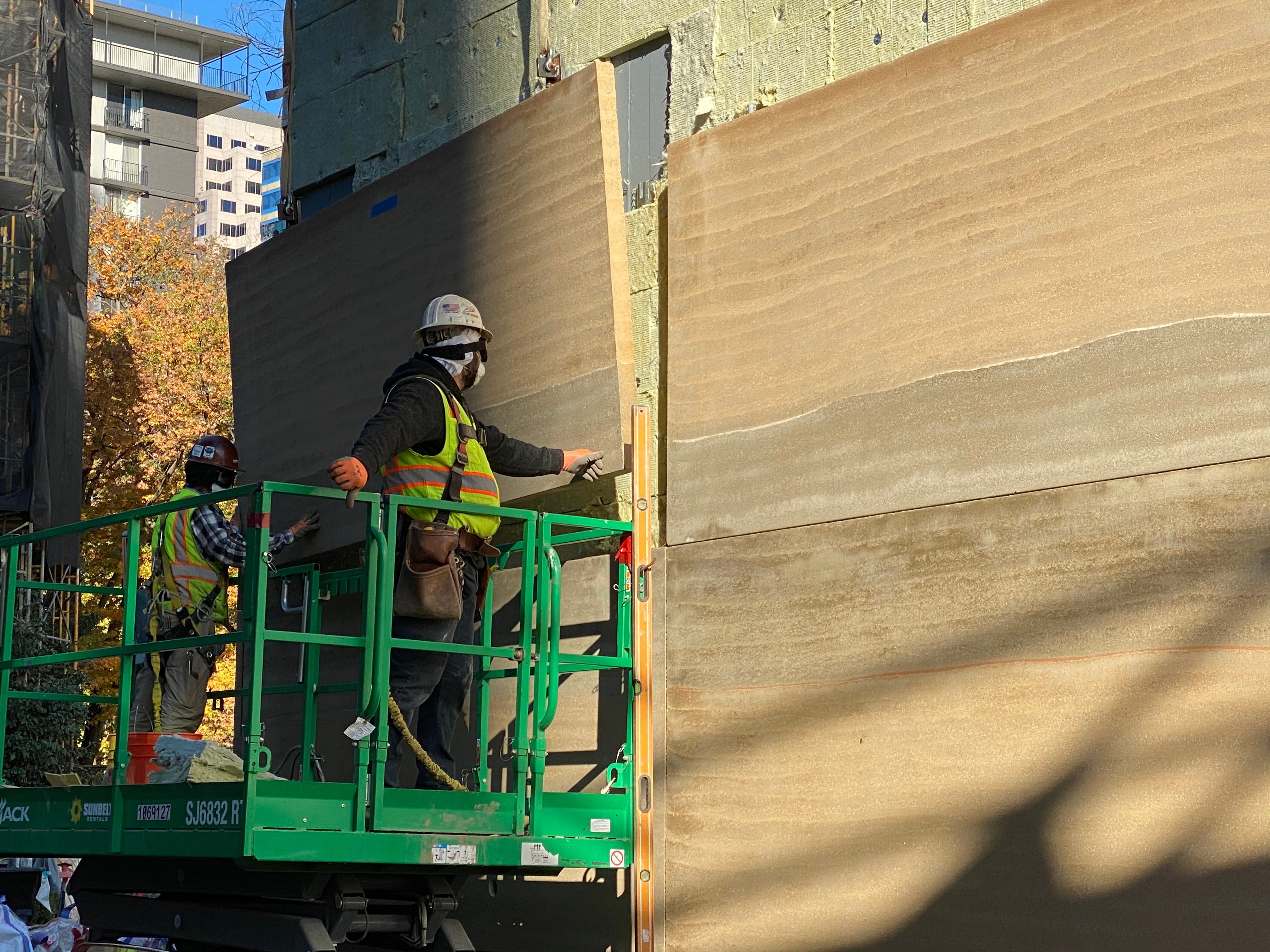 "I really enjoyed the onsite engineering required for a large project like this," said project foreman Alex Motua, a BAC Local 3 California member. "The large number of massive panels needed to be arranged in the yard, so they could be pulled in the correct order and installed aligning the grain with the adjacent panels to create the continuous flow designed by the manufacturer and designer. There were four buildings in all clad with the rammed earth panels aligned to create a continuous grain among them, and all buildings panels matched in elevation."
Once completed, this 21-story, 838,000-square-foot office tower will serve as the new workplace for 3,500 state employees in Sacramento, the capital of California. It will also be a new destination for the public with 10,000 square feet of ground-level retail space, a multi-vendor food court, and a lush green pedestrian plaza. 
BAC Local 3 CA Members working on the project:
Alex Motua – Foreman
Adam Higgins – Installer
David Trask – Installer
Robert Bishop – Installer
Karlan Ricks-Chambers – Apprentice 
Tim Ostapenko - Installer