BAC Journal
>
BAC Members Work on the Largest Nuclear Plant in the U.S.
BAC Members Work on the Largest Nuclear Plant in the U.S.
2018 Issue 1
Members at Work
Local 8 Southeast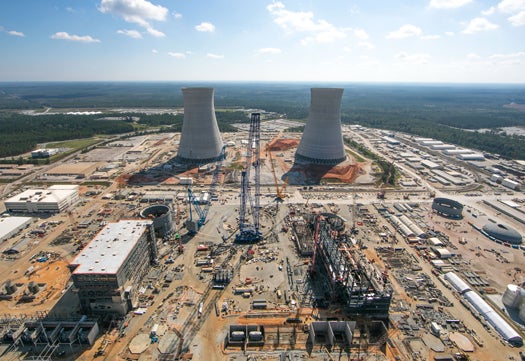 The Alvin W. Vogtle Electric Generating Plant, known as Plant Vogtle, is a nuclear power plant located in Burke County near Waynesboro, Georgia. It is jointly owned by Georgia Power (a Southern Company), Oglethorpe Power Corporation, Municipal Electric Authority of Georgia, and Dalton Utilities. Units 1 and 2 were completed in 1987 and 1989, respectively. To meet the rising demand for electricity as the state of Georgia adds more than 4 million new residents by 2030, Georgia Power and Southern Nuclear are building two additional nuclear units (Units 3 and 4) at Plant Vogtle, the first new nuclear generation to be built in the United States in more than 30 years.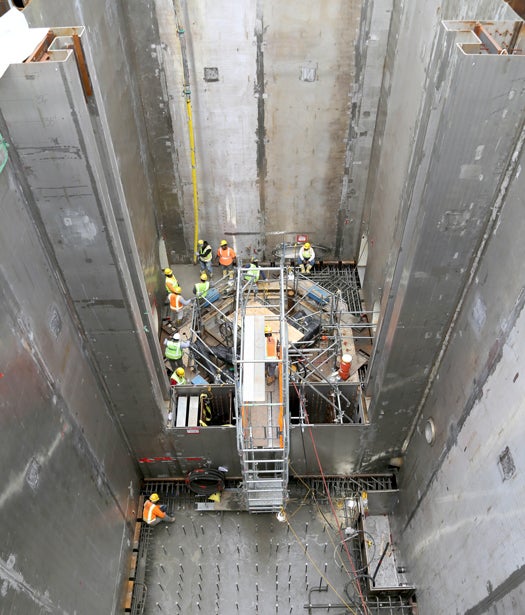 Thus far, the construction of Units 3 and 4 have generated over 350,000 work hours for over 70 members of BAC Local 8 Southeast, in partnership with BAC's signatory contractor Richmond County Constructors, LLC (Atlanta, GA).
"The construction of Units 3 and 4 is the largest job-producing union construction project in Georgia and the only nuclear power plant under construction in the United States," said BAC Local 8 Southeast President Glenn Kelly. "We are grateful to have this masonry project in the backyard of our Local. The majority of BAC members working on this jobsite are cement masons, but we also have a variety of other craftworkers, including bricklayers, tile setters, and plasterers. We take pride in our trades and together we ensure the best quality of our work on the job. The skills of our craftworkers prove once again that we are the best hands in the business when it comes to safety, quality, and productivity."
 "We are pouring, placing, and finishing concrete over the different areas of the jobsite," said Local 8 SE Field Representative Ronnie Burgess. "Among the 70 BAC members on the job, six are apprentices. We also signed eight new members and more are coming in the next few weeks."
"Over 100,000 cubic yards of nuclear grade concrete remains to be poured and finished, which will generate a substantial number of work hours to the benefits of our members, their families, and our various trust funds," Kelly added.
Units 3 and 4 are scheduled to begin commercial operation in 2021 and 2022, respectively. Once completed, the new reactors will produce enough energy to power 500,000 Georgia homes and businesses.