BAC Journal
>
BAC Ohio-Kentucky ADC's Sporting Clays Shoot Celebrates its 10th Year
BAC Ohio-Kentucky ADC's Sporting Clays Shoot Celebrates its 10th Year
2022 Issue 4
Sporting Life
On October 22 BAC Ohio-Kentucky Administrative District Council (ADC) held their 10th annual Sporting Clays Shoot. The event raises funds for conservation projects throughout the country, while bringing local members and their families together. 
In addition to the Sporting Clays Shoot, OH-KY ADC regularly partners with Union Sportsmen Alliance (USA) to host a variety of activities for BAC families to take part in including fishing trips for children with special needs, cleaning up and installing area lake piers, and building an environmental studies center for Ashland University. 
This year's Sporting Clay Shoot was bittersweet for members of BAC Local 16 Ohio as it was the first after the passing of John M. Lucarelli, an anchor of the annual event.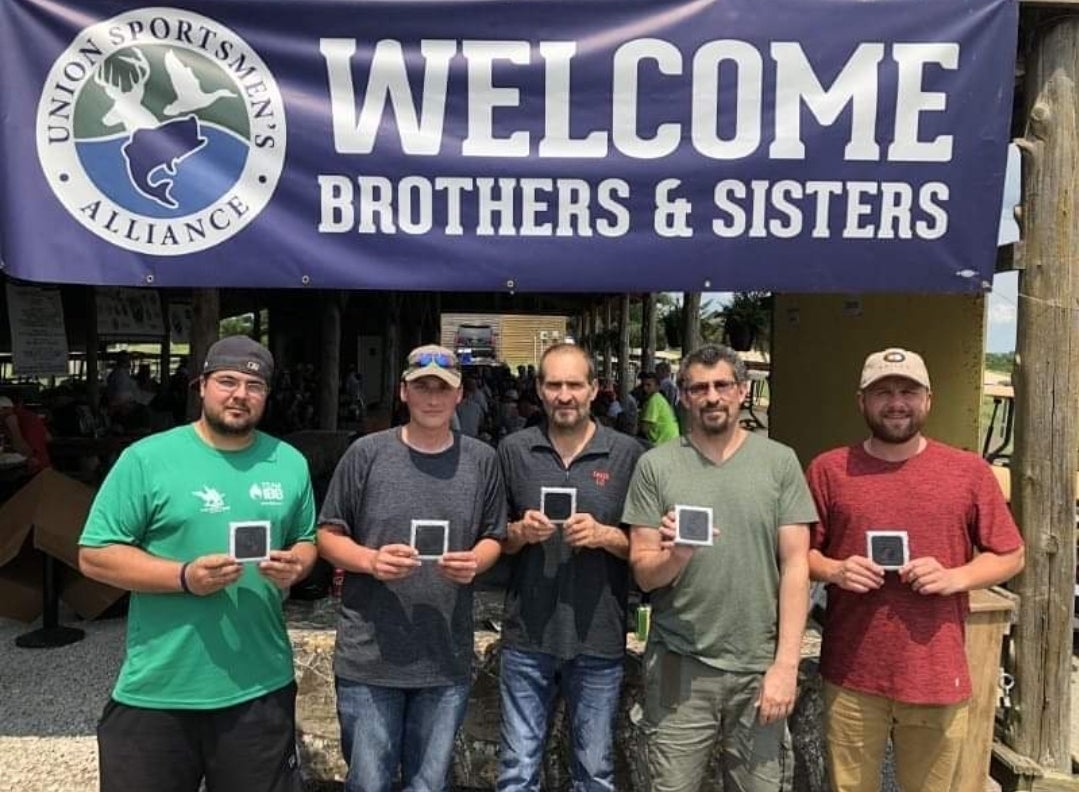 "Brother Lucarelli took the role of mentor with him off the job and brought his knowledge to our apprentice teams who have shot there over the years, always willing to help and give advice and encouragement," BAC Local 16 Ohio President Dan Musacchio said. "The event will never be the same without him. But his memory will live on every year as those apprentices who are now journeyworkers pass down what was imparted to them."
BAC OH-KY ADC Director Ken Kudela said, "Because of contributions from brother Lucarelli and many others, we were able to build up more shooting teams and grow the event to the size that it is today."  
BAC Executive Vice President Jerry Sullivan, who also participated in this year's Sporting Clays Shoot, agreed. "This year's event was well attended by more than 100 local members, family members and friends," he said. "This is due to the to the strong commitment of the ADC members and their leadership."