BAC Journal
>
BAC Plays Key Role in Expansion Efforts for New York's Iconic Penn Station
BAC Plays Key Role in Expansion Efforts for New York's Iconic Penn Station
2021 Issue 2
Members at Work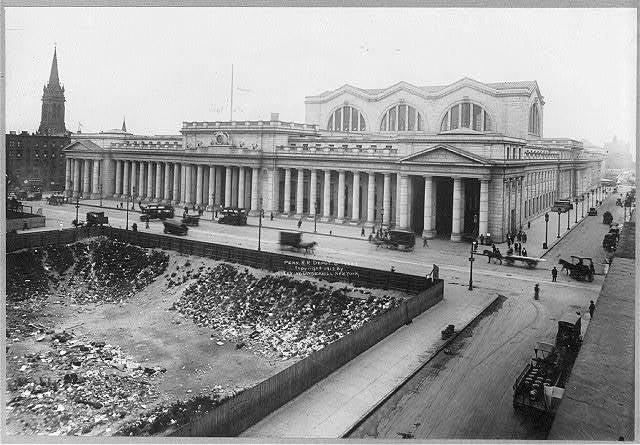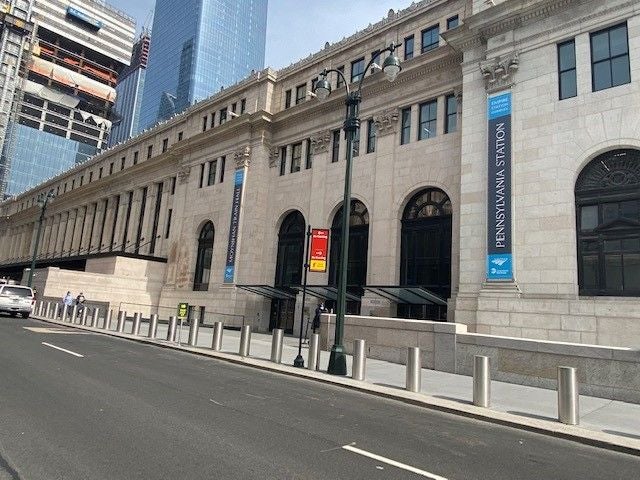 Joe Bond still remembers the little voice inside his head that continually repeated the call to arms his team was asked to follow every day as they headed to their jobsite on 31st and 33rd streets between 8th and 9th avenues in New York City. "The time slots are the time slots—stick to the schedule."
As a foreman for BAC signatory contractor Miller Druck Specialty Contracting, and Tile Mechanic of BAC Local 7 New York/New Jersey, Bond oversaw a crew that worked seven days a week on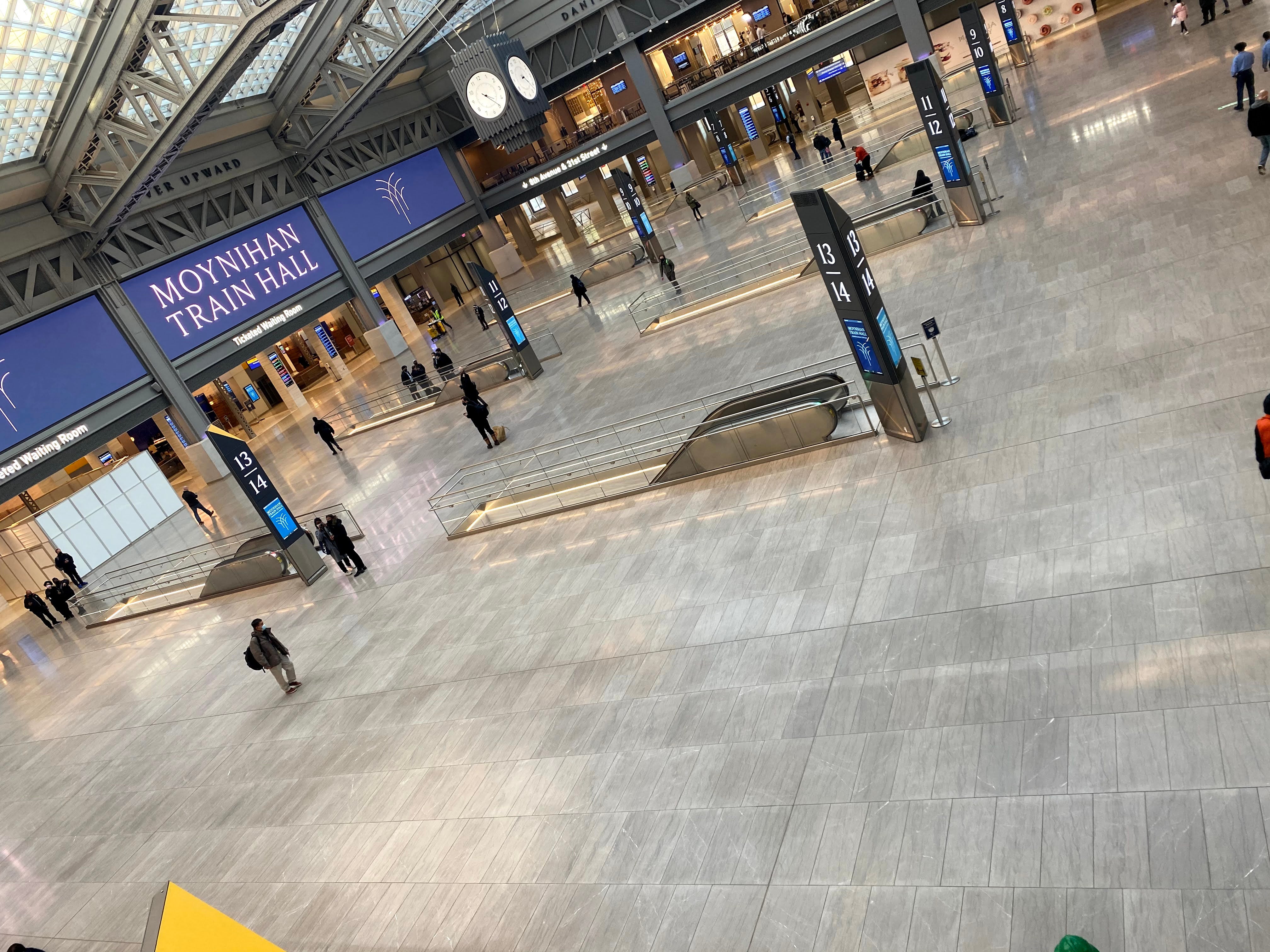 Moynihan Train Hall—the monumental civic project that connects the architectural past through adaptive reuse of the existing, nearly abandoned, James A. Farley Building. With 25 BAC members on the weekdays and 35 on the weekends, Bond's team was tasked with strictly adhering to the schedule, including daily deliveries that started at 5:30 a.m. and ended at 7:30 a.m. sharp.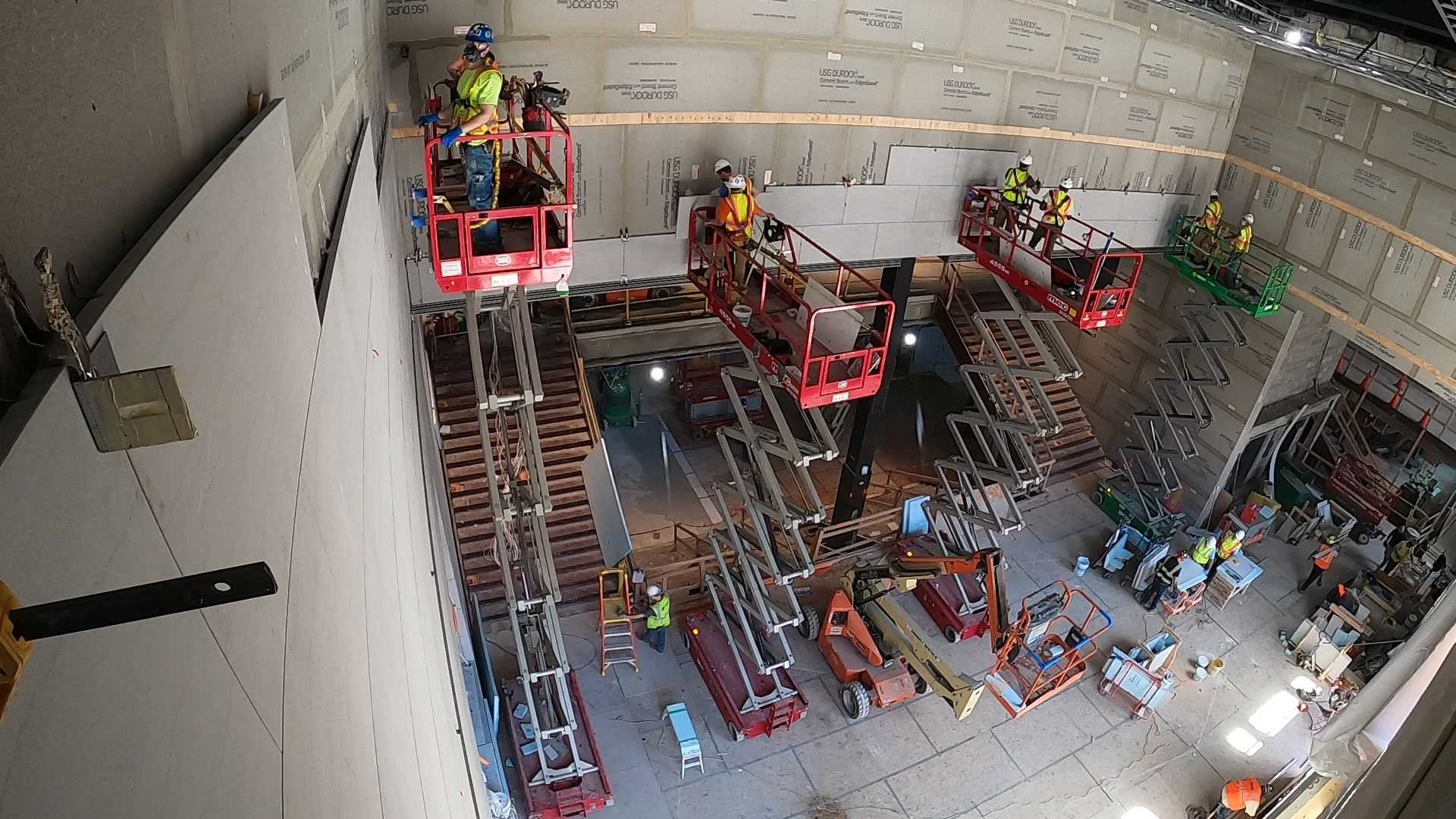 Working in the epicenter of one of the most affected areas of the country for COVID-19, eerily defined by uncharacteristically empty New York City streets, the job was not like any other BAC members had seen before.
The plan was clear cut: Amtrak, in partnership with Empire State Development (State of New York), set out to recapture the original spirit of 1910 Pennsylvania Station train travel by connecting the architectural past through adaptive reuse of the city's former existing, nearly abandoned post office, James A. Farley Building. Dubbed the "new gateway to the city," Moynihan Train Hall, which opened Jan. 1, 2021, is highlighted by four catenary vaulted skylights that traverse the entire space.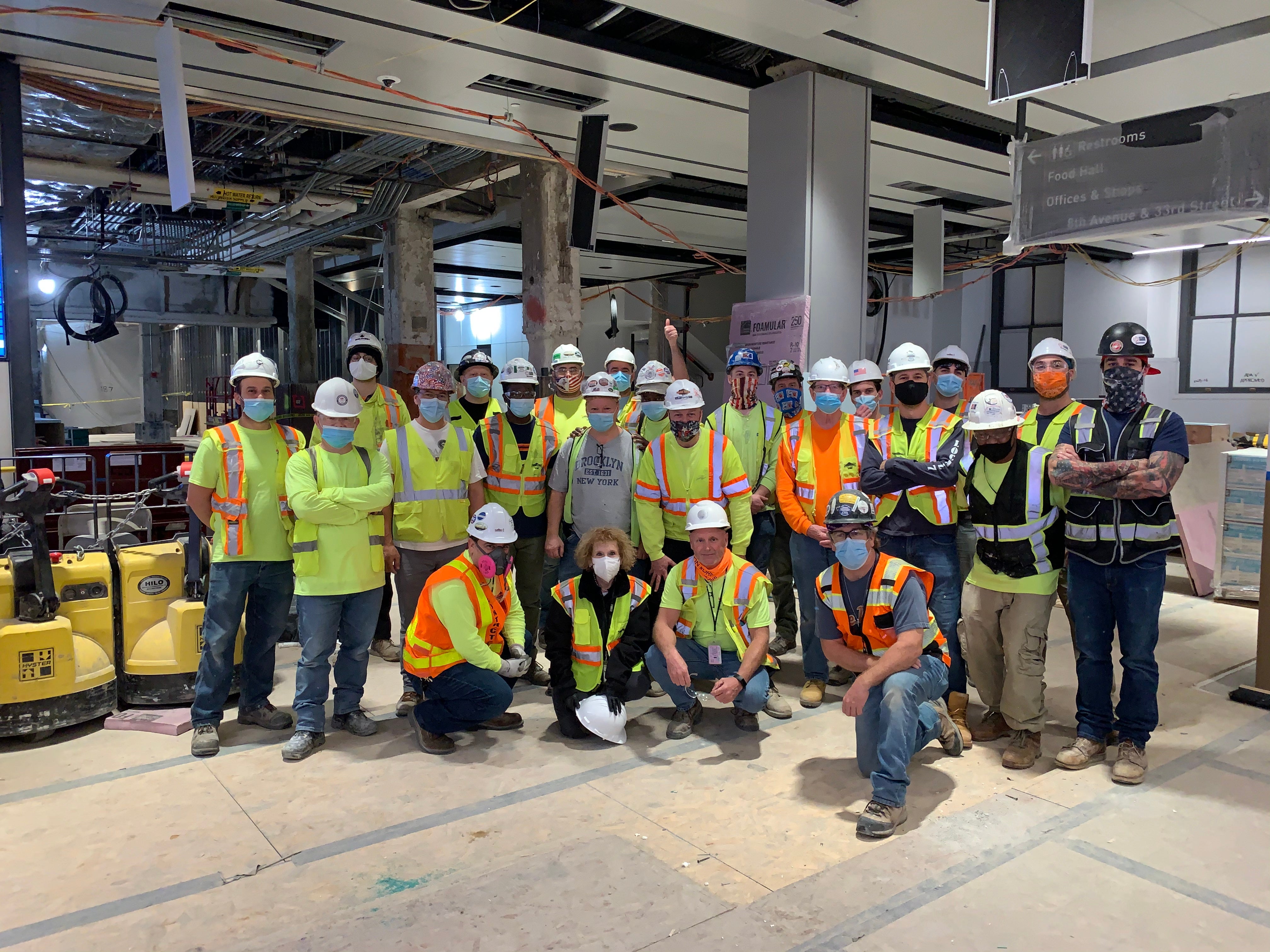 The building—named after Daniel Patrick Moynihan, the U.S. Senator who had originally championed the plan—is part of a mixed-use redevelopment of the entire block. The project also includes eight new train tracks, expanded ticketing and baggage check-in areas, a Metropolitan Lounge area for premier customers, a business center, casual waiting space with high top tables and retail and food shops, and free Wi-Fi throughout.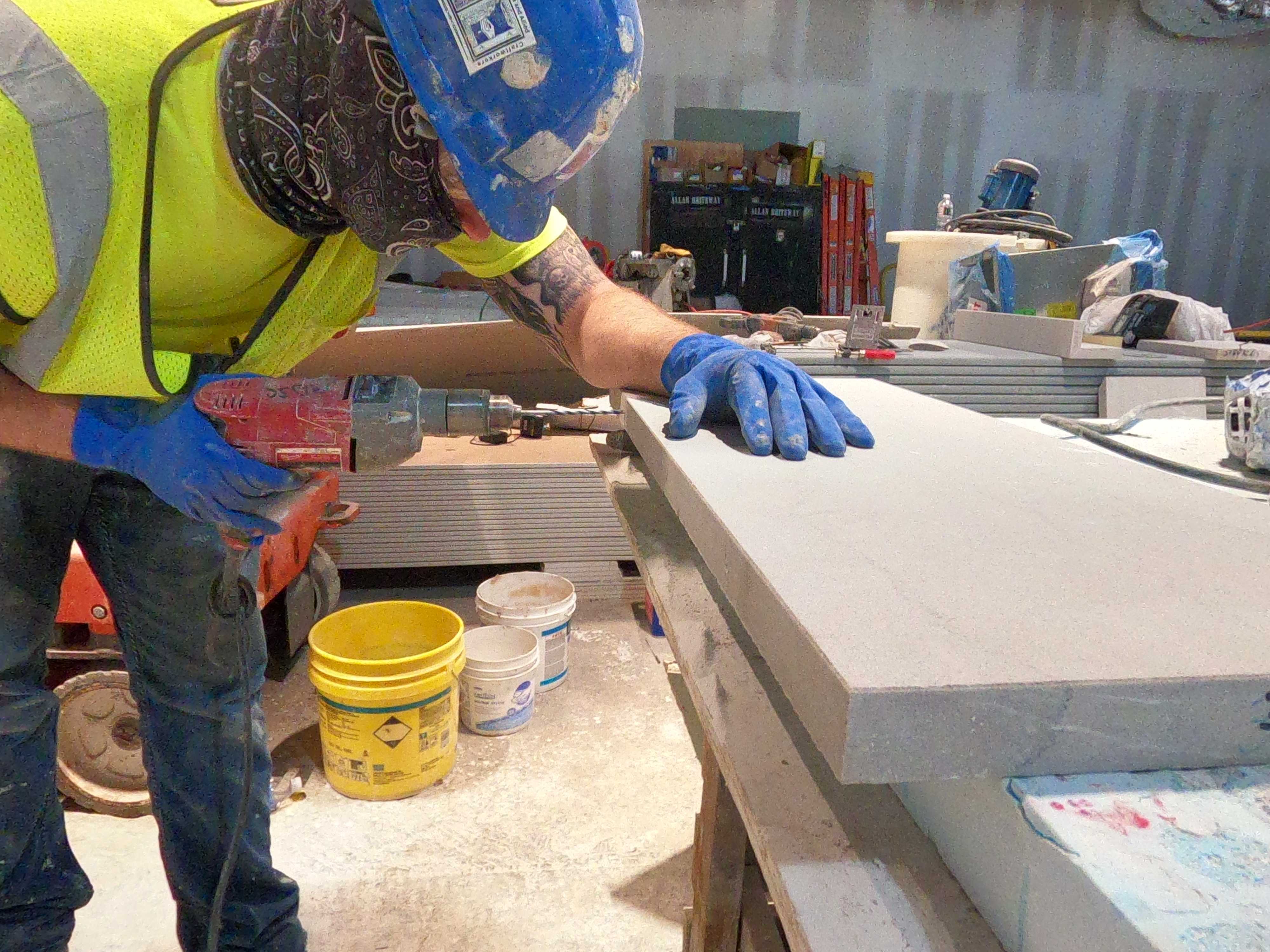 For its part, some 90 members of BAC Local 1 NY and Local 7 NY/NJ worked on the Moynihan Train Hall project from July 2019 through December 2020, which included the Phase II and Phase III efforts. That translates into approximately 70,000 BAC hours, all of which coincided with a call to strict deadlines and an even deadlier virus.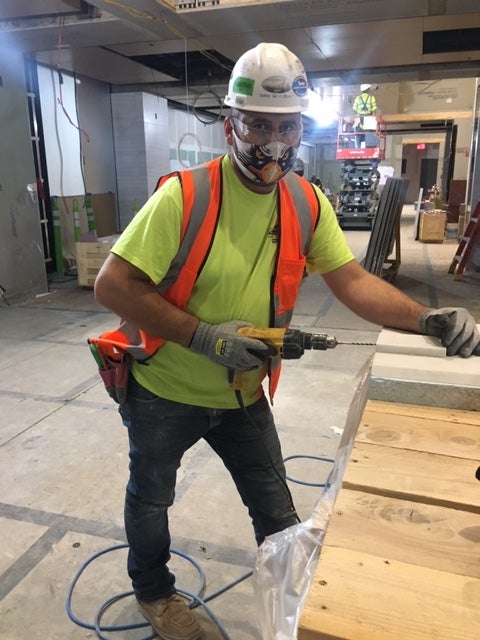 "The contractors wanted every deadline hit, so that's what we did," Bond says. "Everything and everyone followed us, so we had to stay on schedule. It was a lot to keep up with, especially when you factor in a pandemic. Some may have decided to stay home, but not my crew. They could have taken the paid leave option, but they came to work every day."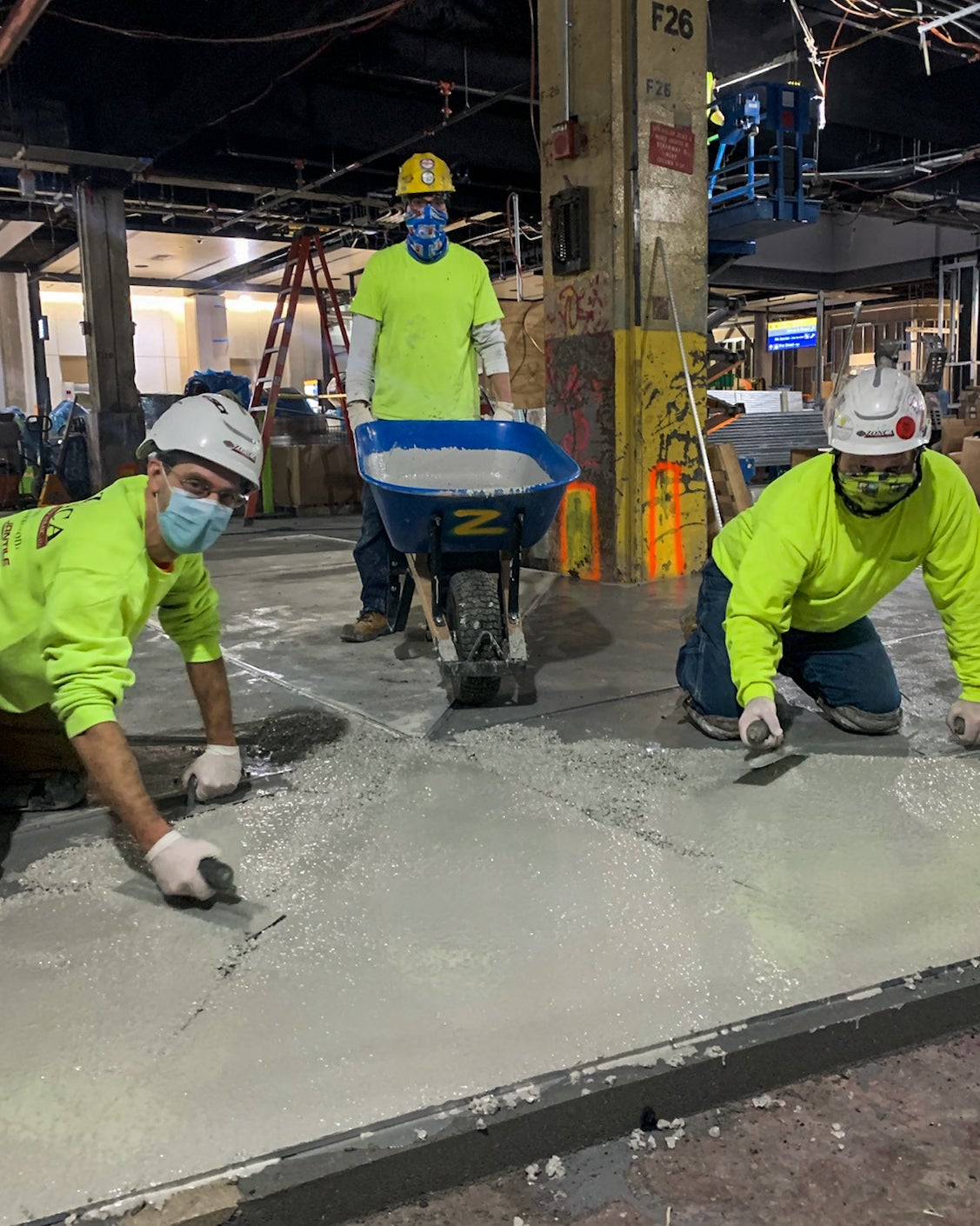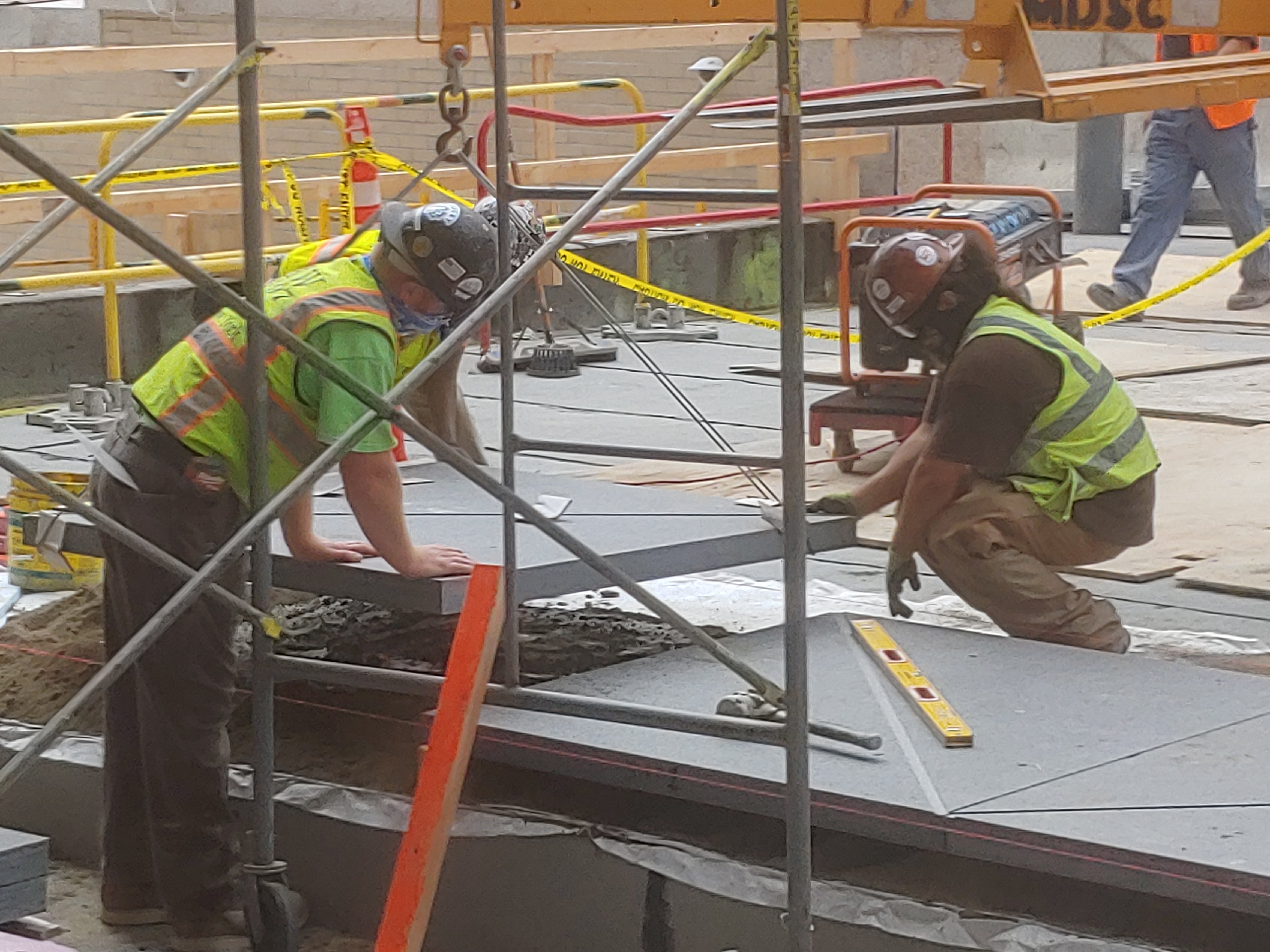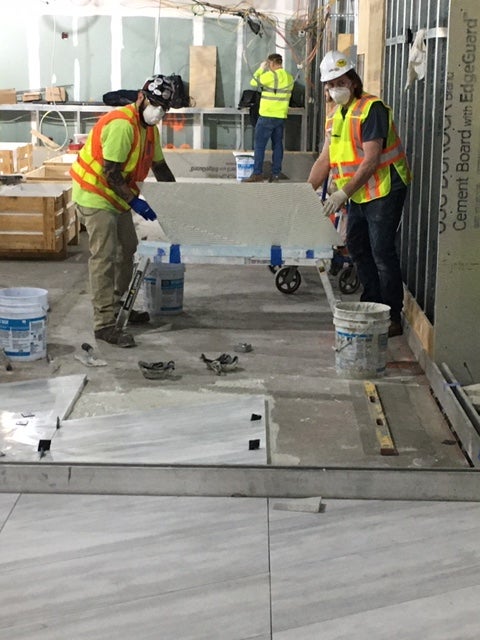 The BAC work included supplying and installing stone walls—arches, stairs and floors—throughout the entirety of the new Penn Station, including the Moynihan Train Hall and grand stair. Overall, they worked on 98,388 square feet of space, installing 26,563 pieces of marble.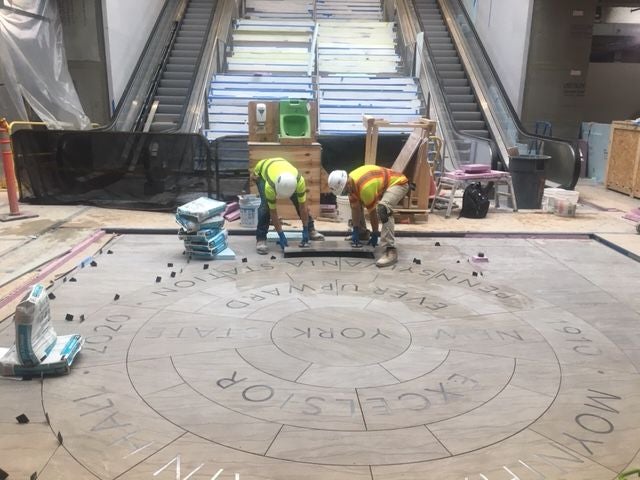 "It is simply beautiful," Bond says. "To be a part of it—to be able to learn the history of the building and what it stands for—is something that I will never forget. I will say this, iconic or not iconic, our BAC team came to work every day. It is the job we do. I could not have been prouder of the effort that every man and woman put into this."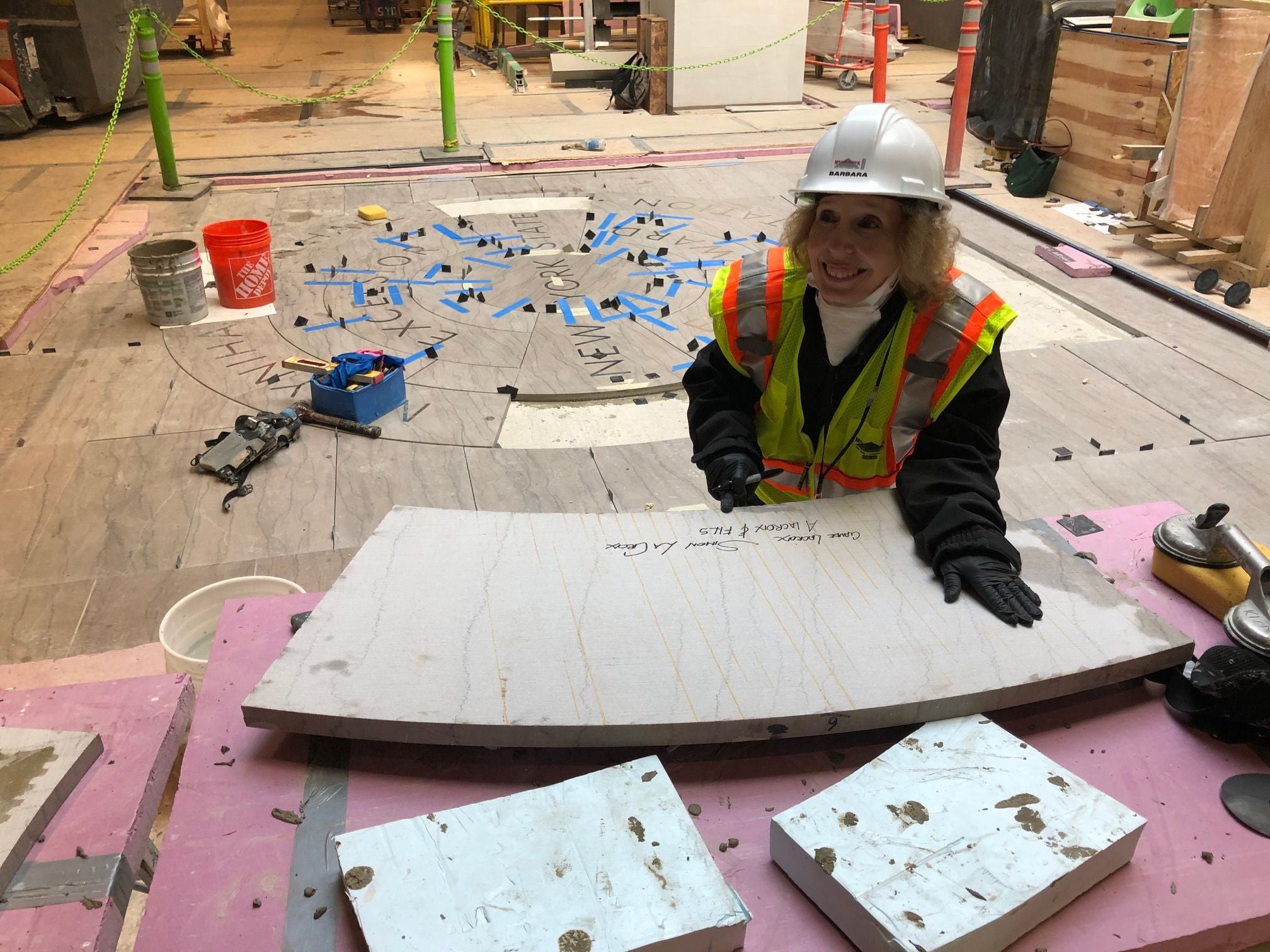 One of those BAC members on the front lines was bricklayer Oliver Heron of BAC Local 1 NY, who said that after 30 years in the business, he still cannot think of anything so striking. "I feel as old as the building. We were building glazed brick to match the existing brickwork on the interior of the building on the 4th and 2nd floors. We had to build back around the windows with bullnose brick on the corners of the window jambs. On top of the windows, there were bullnose arches, which are always a challenge, but are always interesting to build. I am proud to say I got a chance to work there. It was a good team of workers, despite the challenges of the pandemic."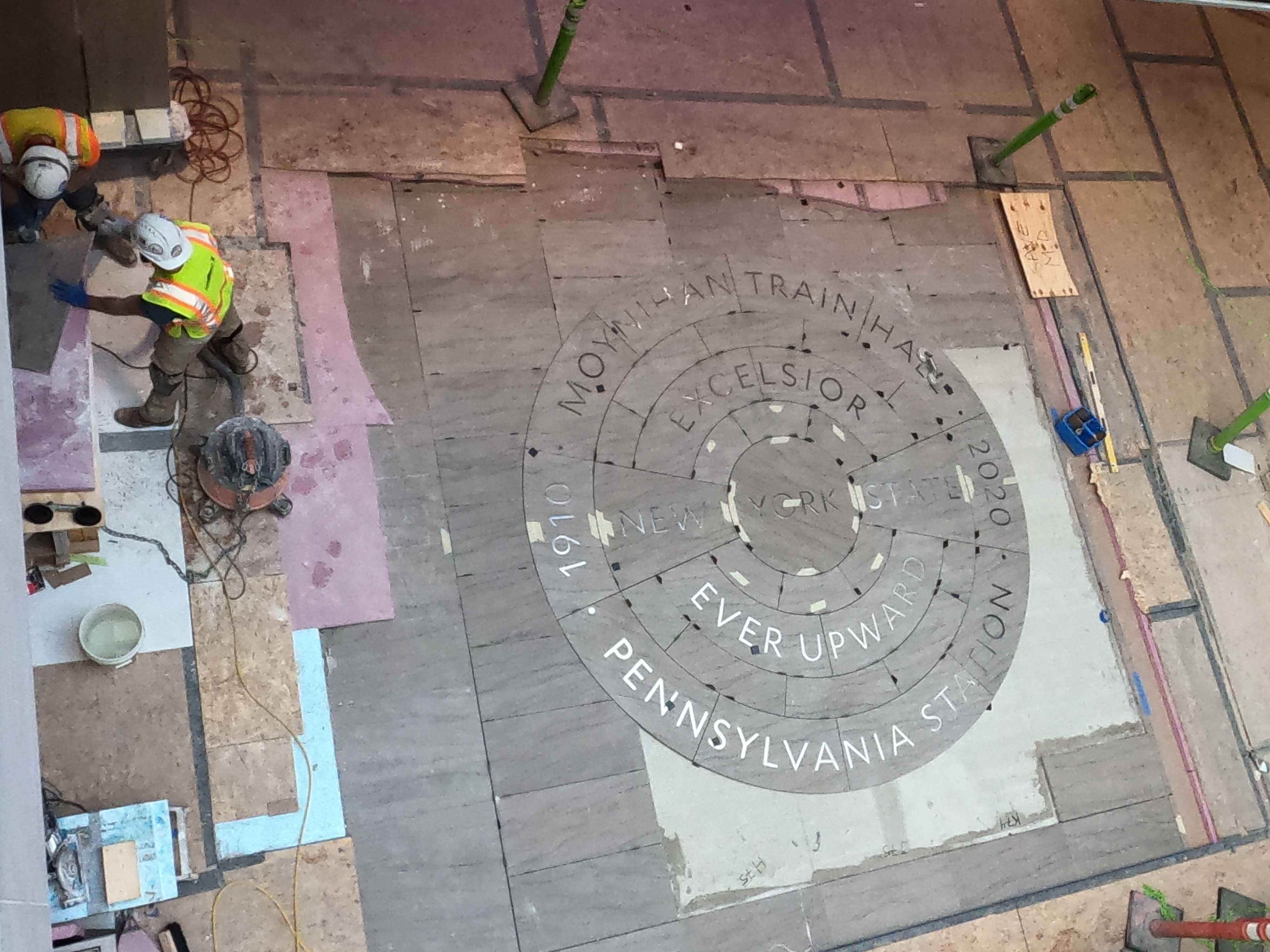 Christopher Nolan Sr, a Marble Mechanic with Local 7 NY/NJ, took time to document his team's progress with his camera—an experience that was made even more interesting as the city's barren landscape played in the background. "Every day we came to work, we made sure that each of us was protected on the job. Our team is a diverse group of workers from all walks of life, but we worked together like a family."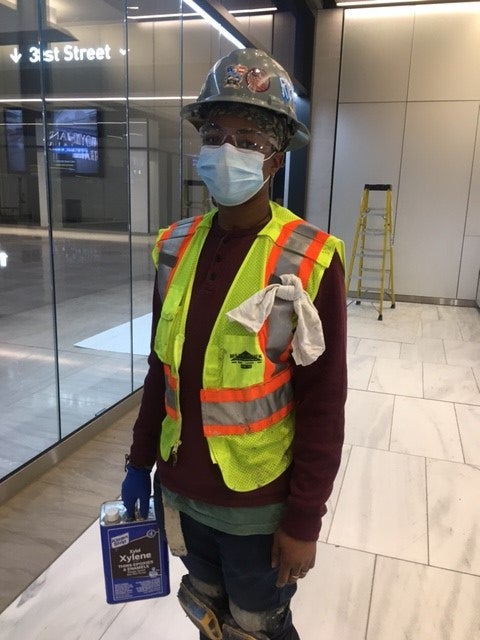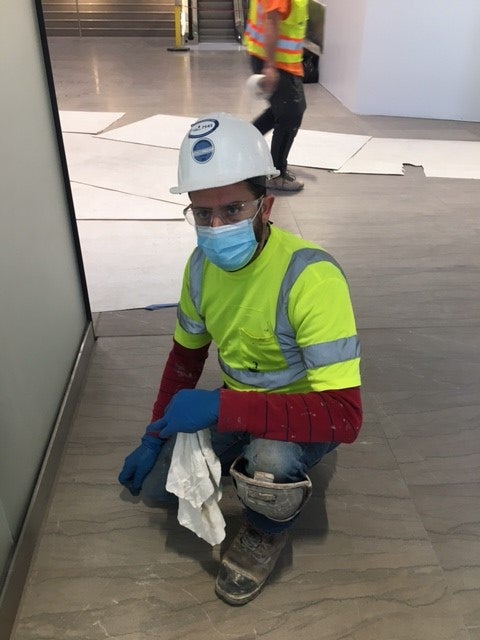 For an Apprentice Bricklayer like Jonathan Cruzado of BAC Local 1 NY, just being on site for such a monumental project like Moynihan Train Hall helps solidify the work he continues to put into learning his craft. For this job, even though Cruzado spent time on the wet saw and washing down walls—all important parts of the process—he was in awe of the work his colleagues performed. "Even though I came in at the tail end of the bricklaying aspect, it was amazing to see how everything fits into place. Being able to work on such an iconic structure in the city I grew up in was amazing."
Overall, for every BAC member who labored in such unprecedented circumstances, the takeaways are many. Perhaps one of the most memorable was led by Miller Druck President Barbara Cohen, who is a legend in the New York City building community. A constant source of inspiration for the workers on site—oftentimes Facetiming with project leaders when she could not be there in person—Cohen spearheaded the group signing on the back of the large medallion tile insignia that prominently displays the Moynihan Train Hall logo to the world.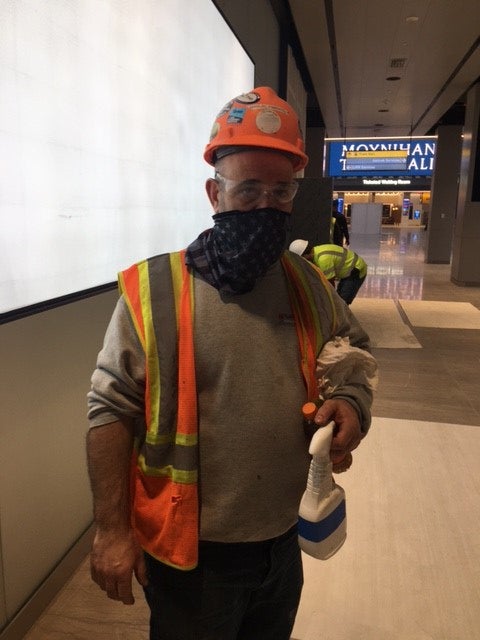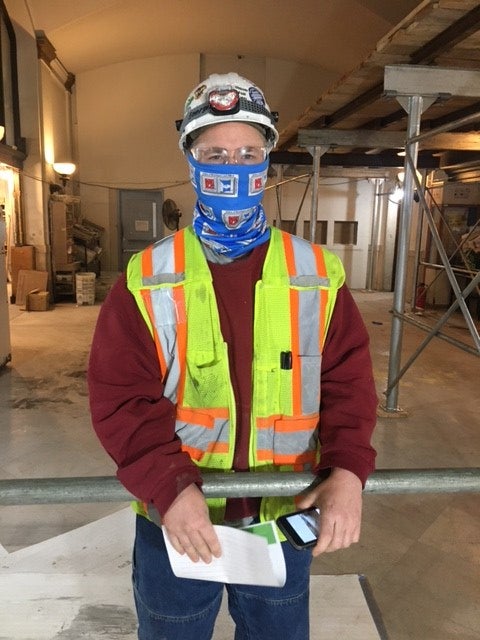 "The project will be timeless," Cohen says. "It is something that will be there for at least a century—like the Grand Central terminal. "It is a beautiful and swift re-creation of the glory of the original terminal."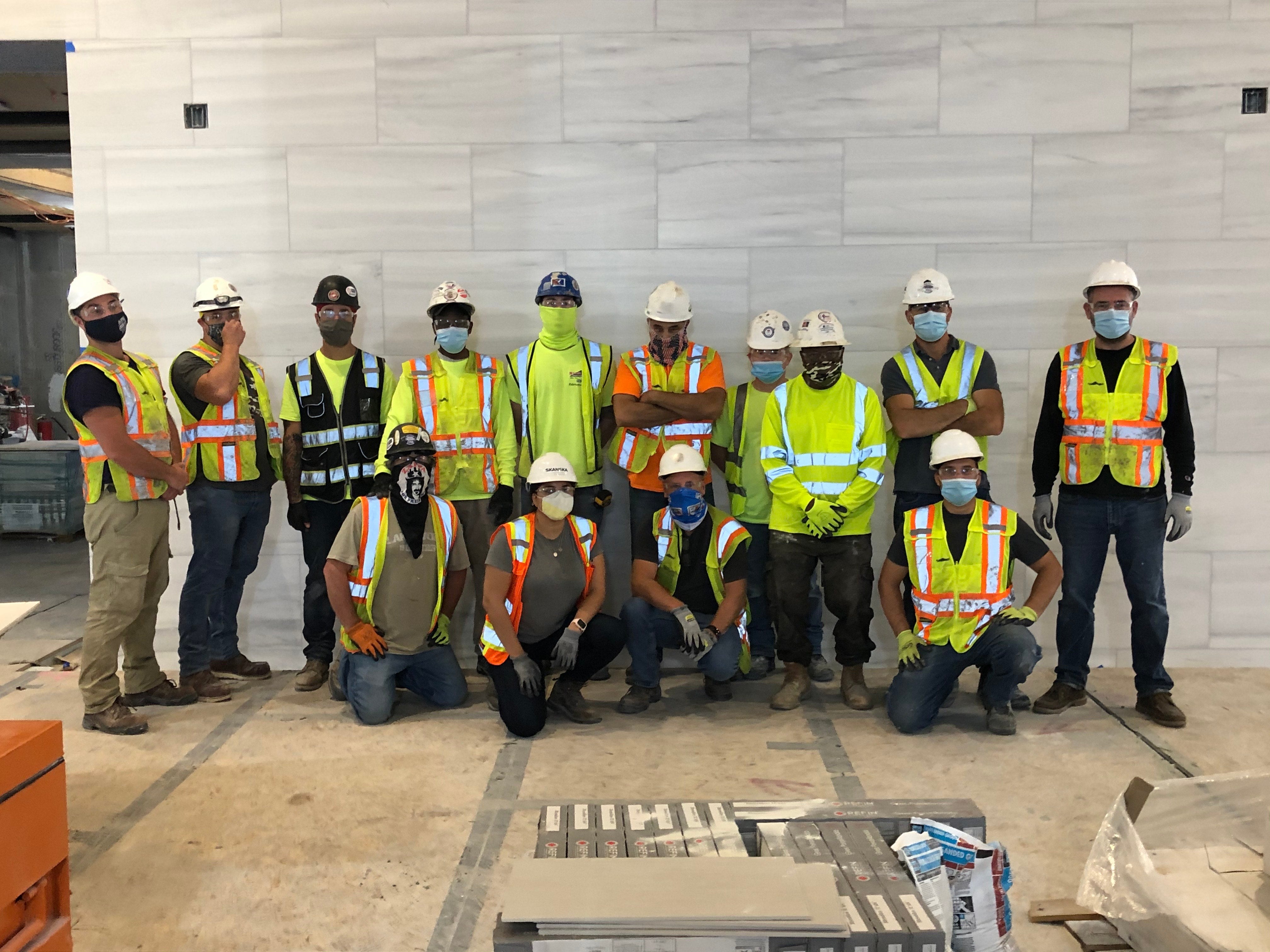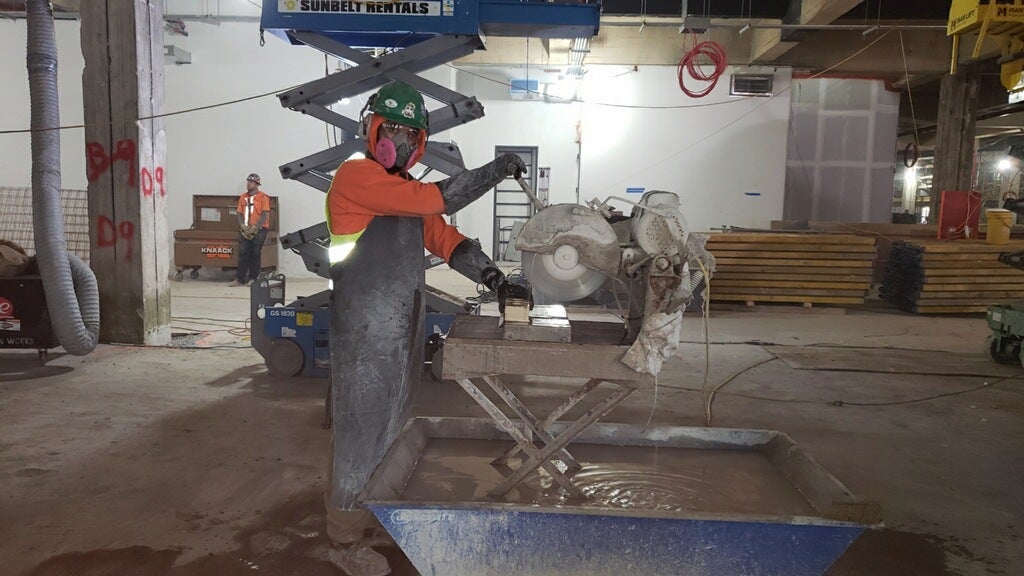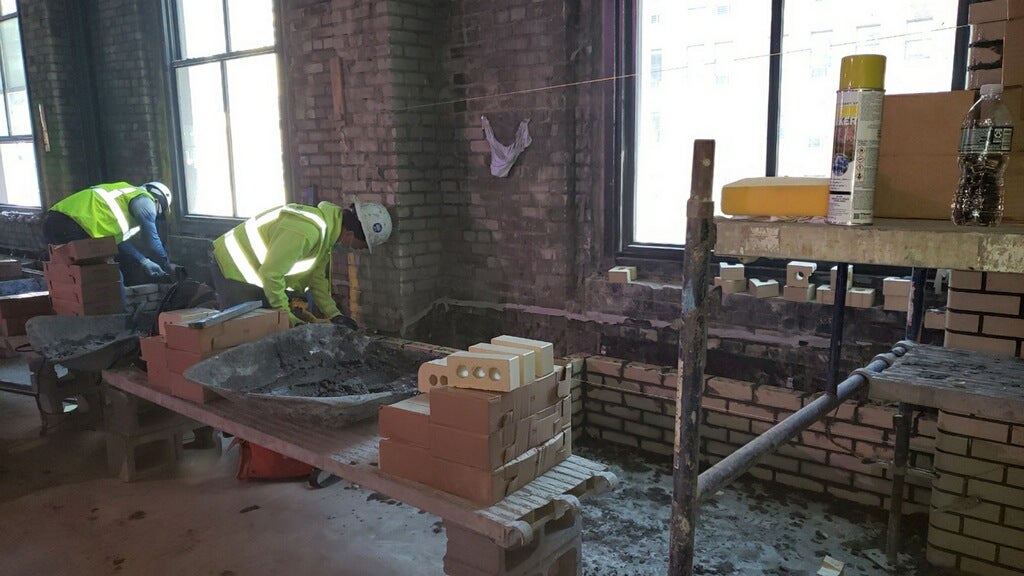 "Members of BAC Local 7 NY/NJ showed off their skills performing the installation of this iconic station," Secretary-Treasurer of Local 7 NY/NJ Matt Guy says. "When union labor and their signatory contractors join forces, there's nothing we can't do."
Bill Hill, President of BAC Local 7 NY/NJ, agrees and says, "The project is an exemplary collaboration between the Union and signatory contractors. I would like to take the opportunity to recognize our dedicated signatory contractors — Barbara Cohen of Miller Druck Specialty Contracting and Bill Zonca of Zonca Terrazzo — just to name a few."
For BAC members of Local 7 NY/NJ and Local 1 NY, the experience is one for the ages—a chance to be part of a reborn icon structure that will continue to serve the Northeast corridor for generations to come.