BAC Journal
>
BAC Sister Speaks About New Maternity Benefit
BAC Sister Speaks About New Maternity Benefit
2022 Issue 4
News in Brief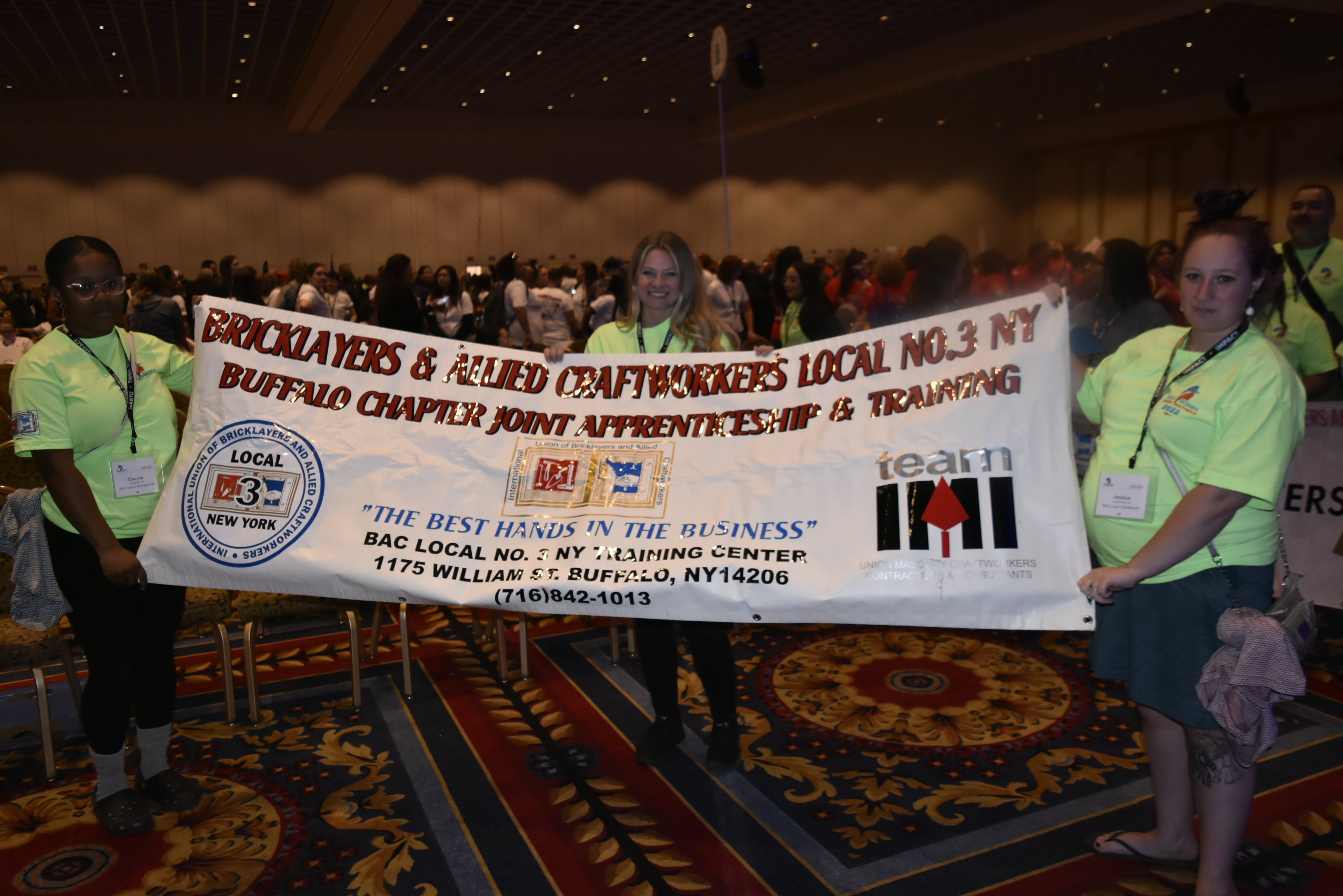 Jessica Weber, a member of Local 3 New York, will be one of the first BAC tradeswoman to take advantage of our new BAC/IMI maternity benefit. "This is a life saver for me and my family," she said when asked about what it means to her. "I had just found out I was pregnant, and at the next union meeting, our president came up and said we are starting maternity leave… I thought 'Seriously?! That's amazing!'"
Weber started her restoration/PCC apprenticeship two years ago. She was in a dead-end job, and friend of hers, who is a BAC member, recommended she come and check out the local's job fair. She immediately was intrigued by the work and excited about the ability to secure a good wage and benefits for her family.
Two years in, she loves the work and is grateful for the opportunity to earn the critical benefits that a BAC contract provides. "My husband and I both have good jobs, but the maternity benefit coupled with unemployment benefits when I can no longer work due to pregnancy means my family won't experience undue hardship to keep the house paid for and the lights on" explained Sister Weber.
The fact that the maternity benefit is available to eligible expectant BAC members, including those who are certified by their physician as unable to work due to a pregnancy-related physical illness or condition (no sooner than the 4th month of pregnancy), has lessened Weber's anxiety as her pregnancy continues.
"I think the maternity and childcare benefits are going to bring more people into the union, and, more importantly, help the women who are already members," Sister Weber said. "Those women will bring more – they will want to show their friends and family what they have… Women who want to have children are looking at what the benefits are before they go to get a job. So, this will be a big help recruiting women. It is really important."