BAC Journal
>
BAC Urges Members of Congress to Support Rebuilding America's Schools
BAC Urges Members of Congress to Support Rebuilding America's Schools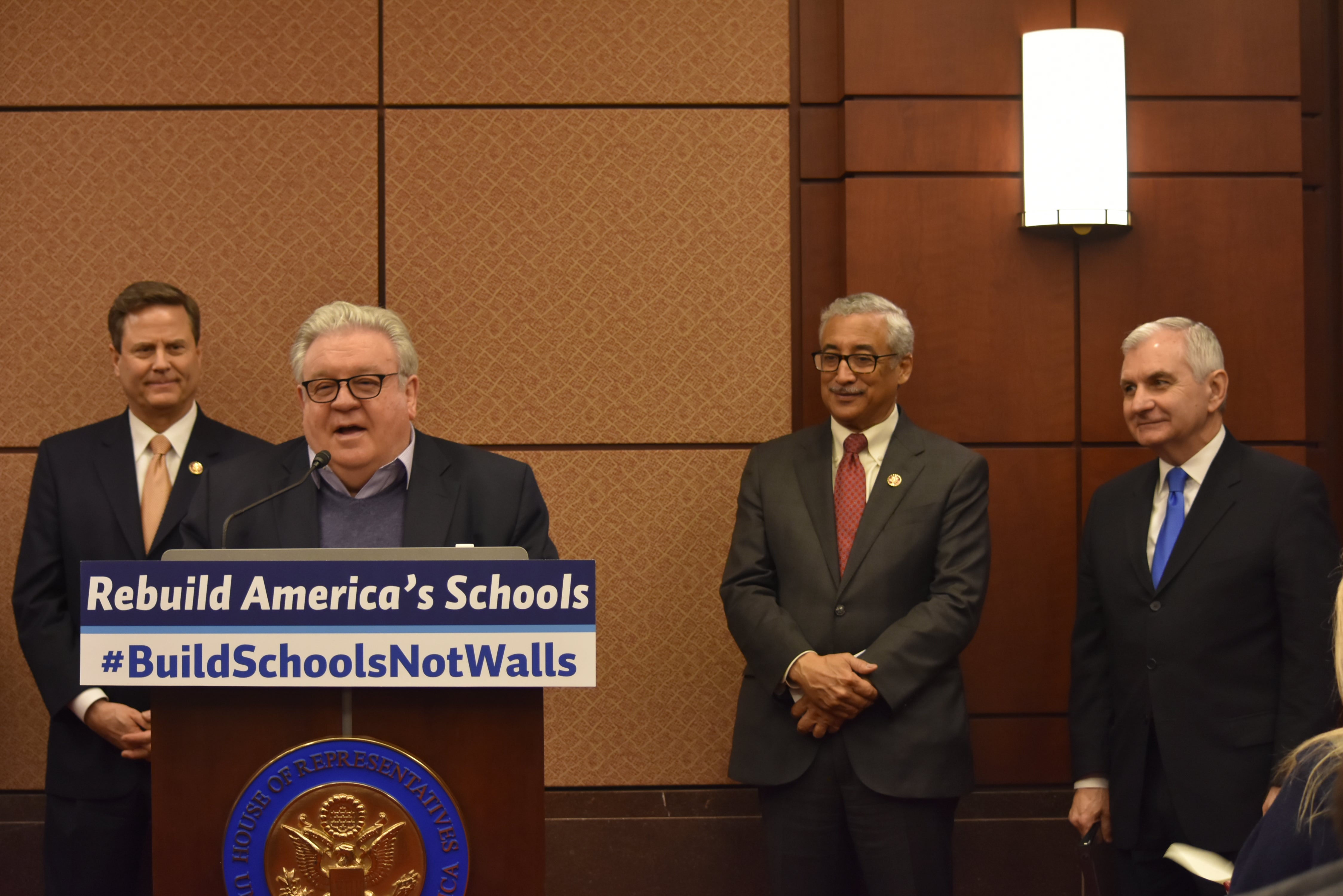 BAC President James Boland joined U.S. Representative Bobby Scott (D-VA), U.S. Senator Jack Reed (D-RI), and U.S. Representative Donald Norcross (D-NJ) on January 30th as they introduced the Rebuild America's Schools Act in Congress.
America's 100,000 public school buildings are on average 44 years old. The American Society of Civil Engineers gives them an overall grade of D+ for the conditions they are in. BAC President James Boland stated, "It is critically important that we rebuild our crumbling school facilities now so that our students are able to attend schools that are conducive to learning and that our teachers can do their important work in safe and healthy environment. And when we rebuild our schools, we must rebuild them with our skilled trades workers."
The Rebuild America's Schools Act would fund $70 billion in grants and $30 billion in tax credit bonds to help address critical physical and digital infrastructure needs in schools across the country. It would develop a comprehensive national database on the conditions of school facilities which would provide much-needed insight into the condition of our public schools. It would also expand access to high-speed broadband to ensure that public schools have the reliable and high-speed internet access they need for digital learning.
"The Rebuild America's Schools Act would not only provide much needed investment to address our urgent school infrastructure needs, but also stimulate the economy and create nearly 2 million good-paying jobs. The time to rebuild our schools is now," said President Boland.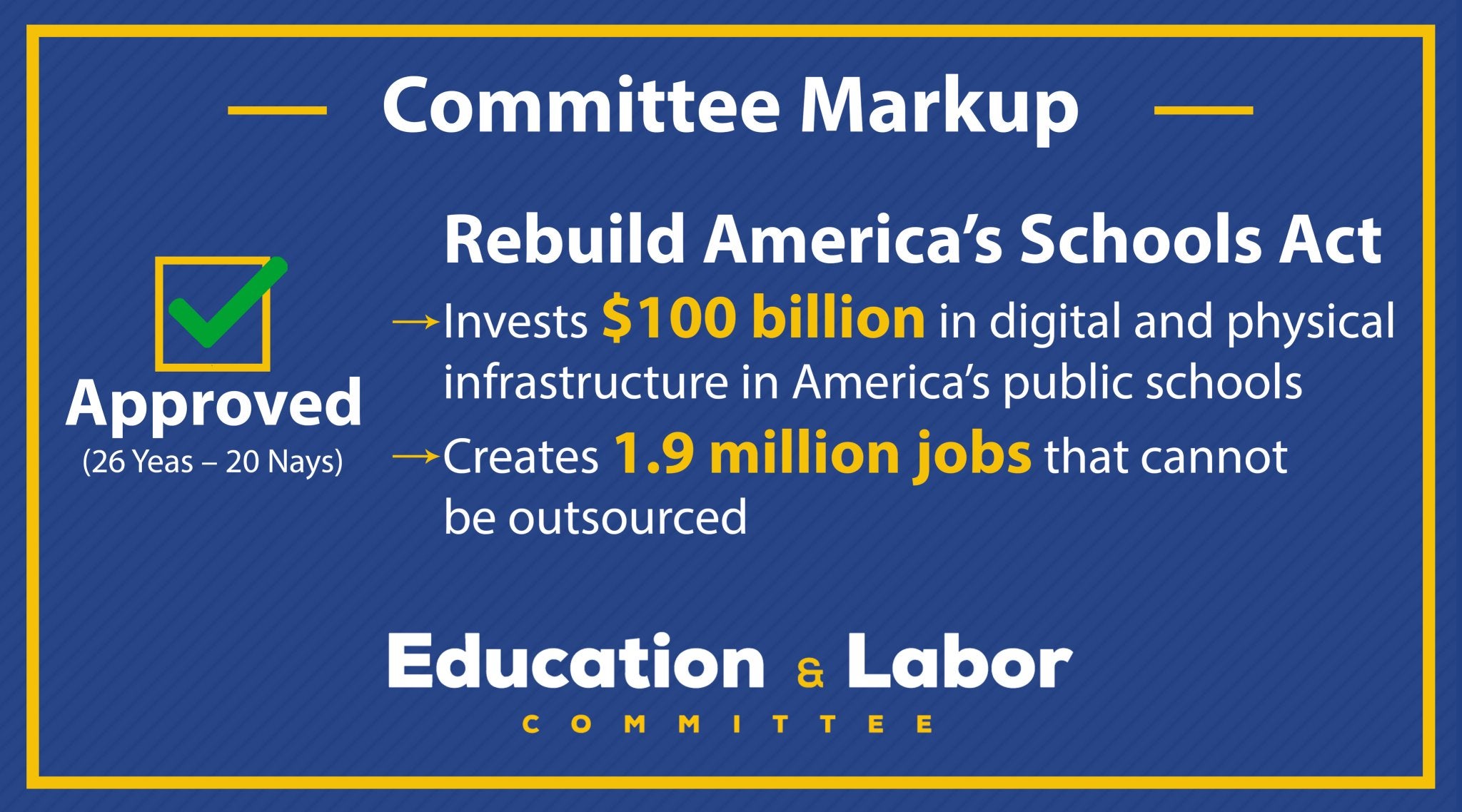 The House Committee on Education and Labor voted 26-20 in favor of the Rebuild America's Schools Act on February 26th to report the bill to the full House of Representatives for further consideration.
The Committee Chair Bobby Scott (D-VA) said, "Students and educators across the country go to school every day in crumbling buildings that are either unsafe, not equipped with essential resources, or both. The Rebuild America's Schools Act is an important step toward ensuring that every student, regardless of their family's wealth, can attend a safe, welcoming, and high-quality public school. This bill would strengthen our communities today by employing local workers and strengthen our communities in the future by setting a strong foundation for all students to reach their potential."