BAC Journal
>
BAC's Bright Future on Full Display at the 2022 International Apprentice Contest
BAC's Bright Future on Full Display at the 2022 International Apprentice Contest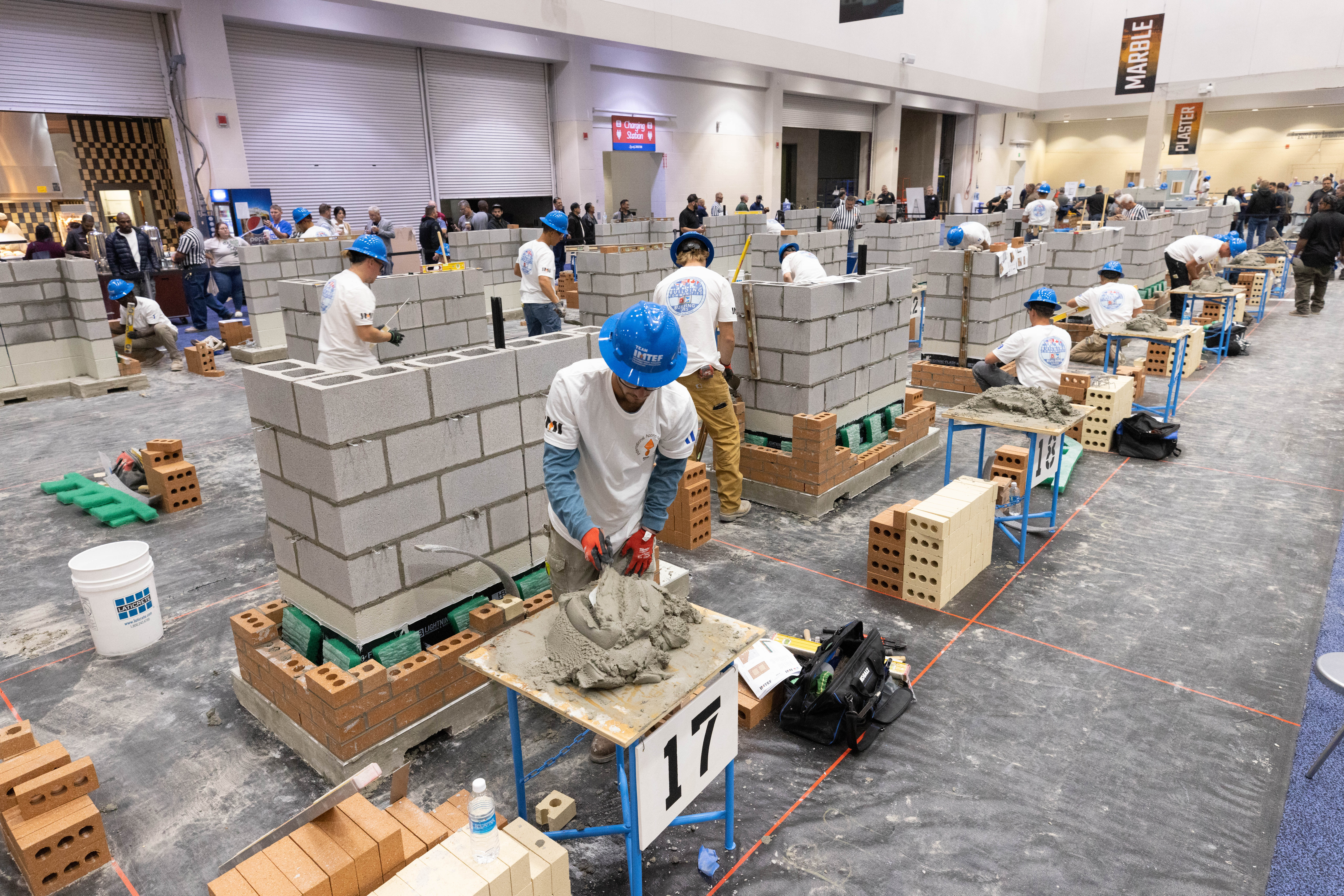 Over 70 BAC apprentices faced off at the 2022 BAC/IMI International Apprentice Contest this September in Boston, MA to earn the title of International Craft Champion in their craft. 
The competition floor buzzed with energy, excitement and nerves as the men and women who represent the future of the union showcased the skills they've been learning on the job and in the classroom during their apprenticeship. For many, earning the chance to compete at the international level was the culmination of months of practice and preparation, having placed in local and regional competitions to qualify.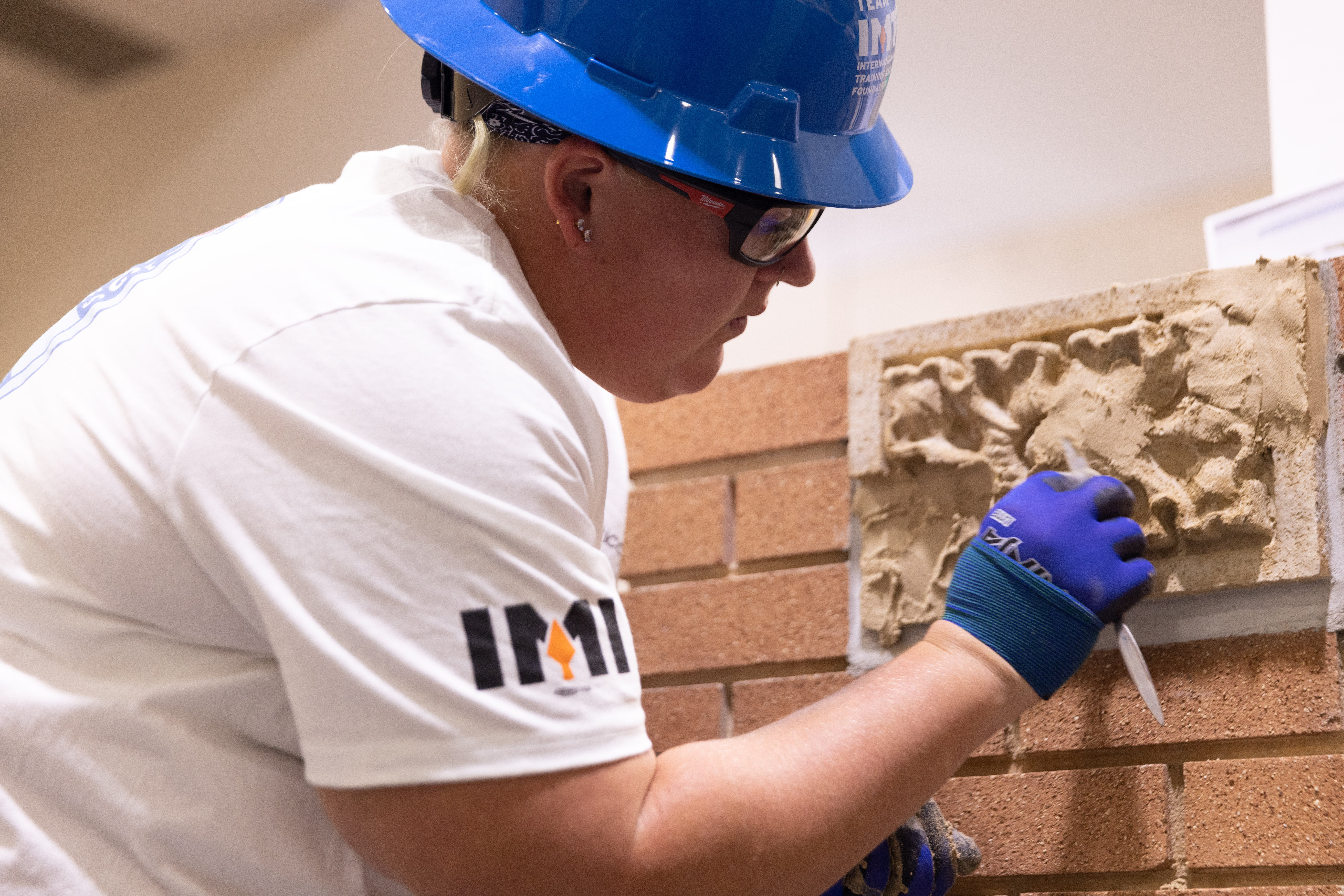 Amber Weissman, PCC apprentice with the Wisconsin District Council, said having the opportunity to compete in Boston after placing in the North Central Regionals was a milestone in and of itself. "I had some pretty stiff competition at Regionals, so I was shocked to place, but it felt great," she said. "The first thing I did was call my teacher and say, 'Guess what? We're going to Internationals!'"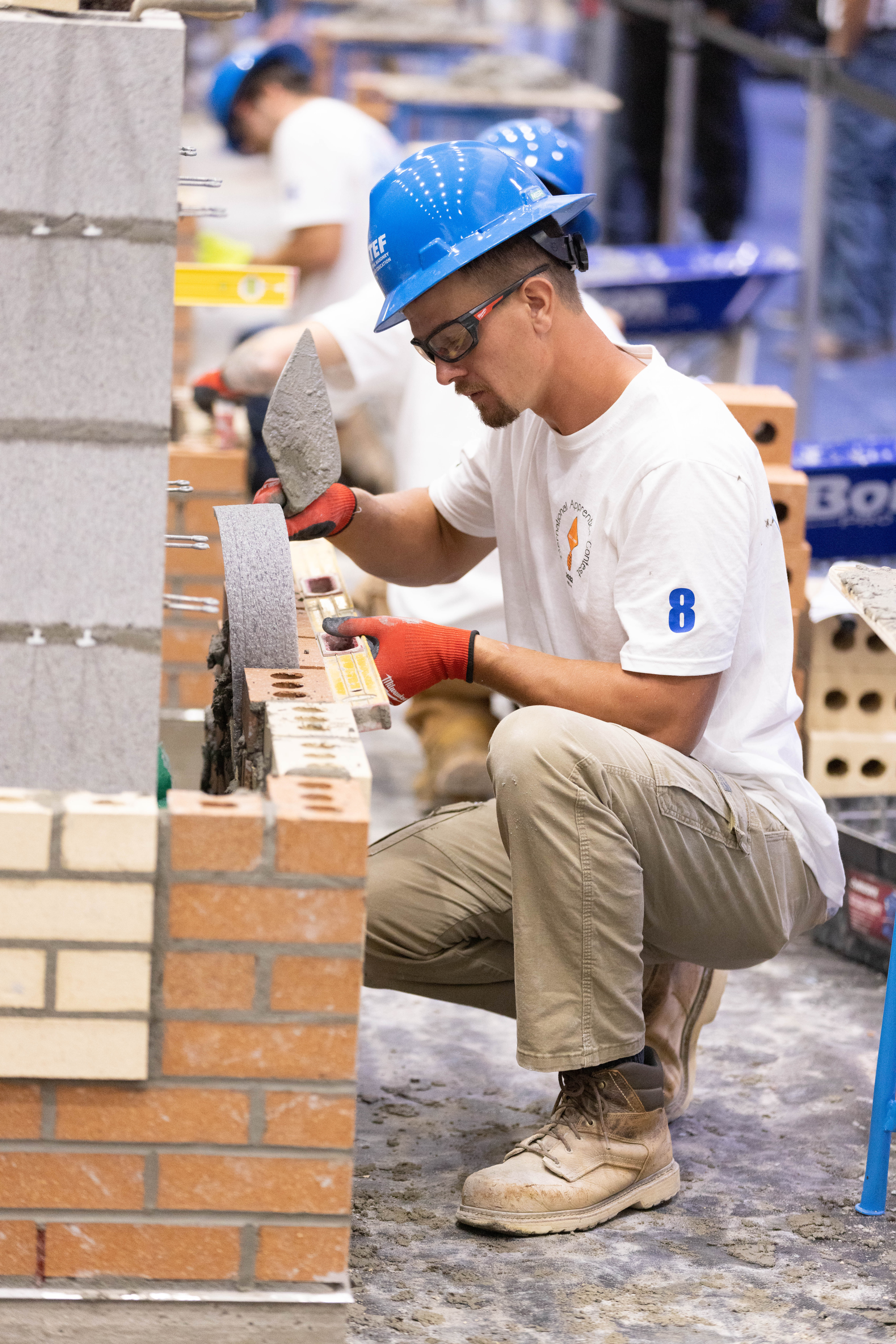 Weissman was not the only one thrilled to compete. Her peers across the US and Canada all agreed that just qualifying was exciting – and a sign that their hard work in the apprenticeship program paid off.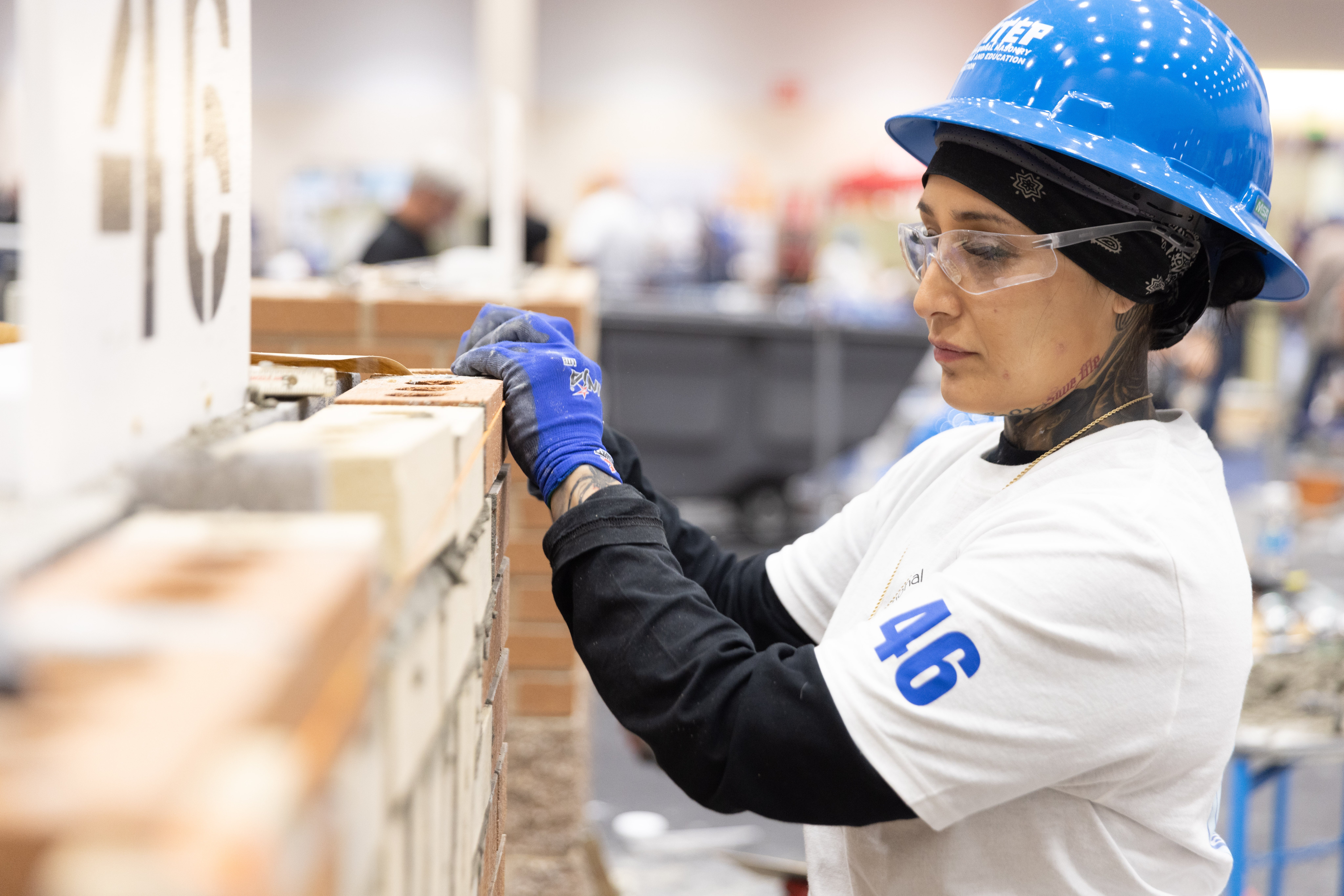 "This is the premier league," said Marilena Montano, PCC apprentice from Local 13 Nevada. "Making it to Boston is a realization that you're playing with the big dogs – and keeping up." 
Garrick Manning, brick apprentice with the Ohio-Kentucky Administrative District Council, was honored to compete on the international stage – but his accomplishments reached a new high when he won first place in Boston, becoming the 2022 International Brick Champion. Manning modestly credited the backing of his instructors and fiancé in making it where he is today. "I was lucky to have so much support. My instructors really helped me prepare and kept me motivated," he said. "Having a career in this industry is a very rewarding experience, and it is open to anyone and everyone."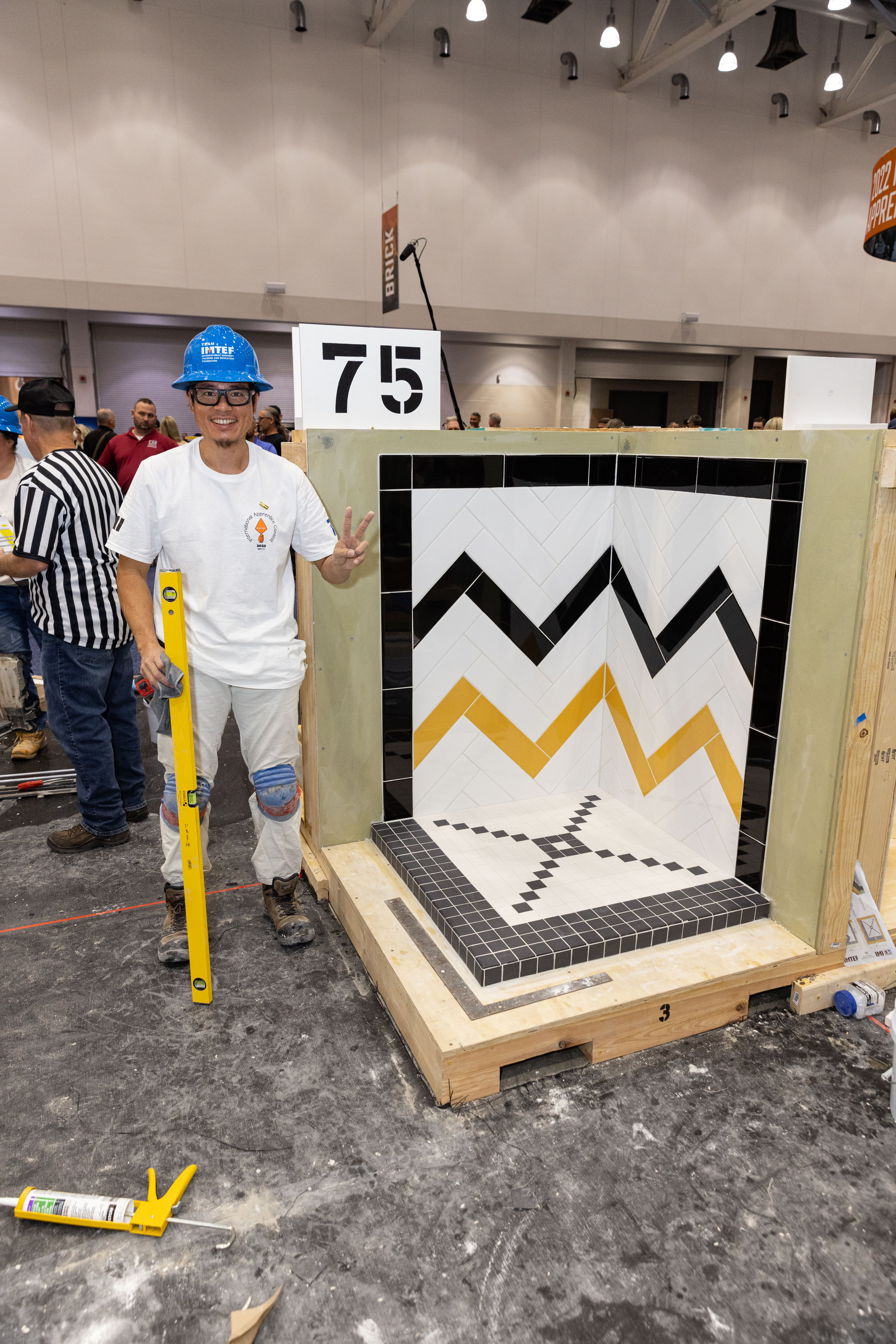 Zhenyong Lin, International Tile Champion and an apprentice with Local 3 California, also reflected on his experience winning first place in his trade. "I couldn't believe it when they called my name at the awards ceremony," he said. "Just being there was enough for me, but winning – that was everything." 
It is clear that his attention to detail and humility led Lin to that win. "I pay close attention to my mistakes," he continued. "After I've finished working on a project, I always go back to see where I could have improved and where corrections need to be made so that I can learn." 
Of course, Lin's mentality is a reflection of the pride he has in his work – a trait that connects BAC craftworkers everywhere.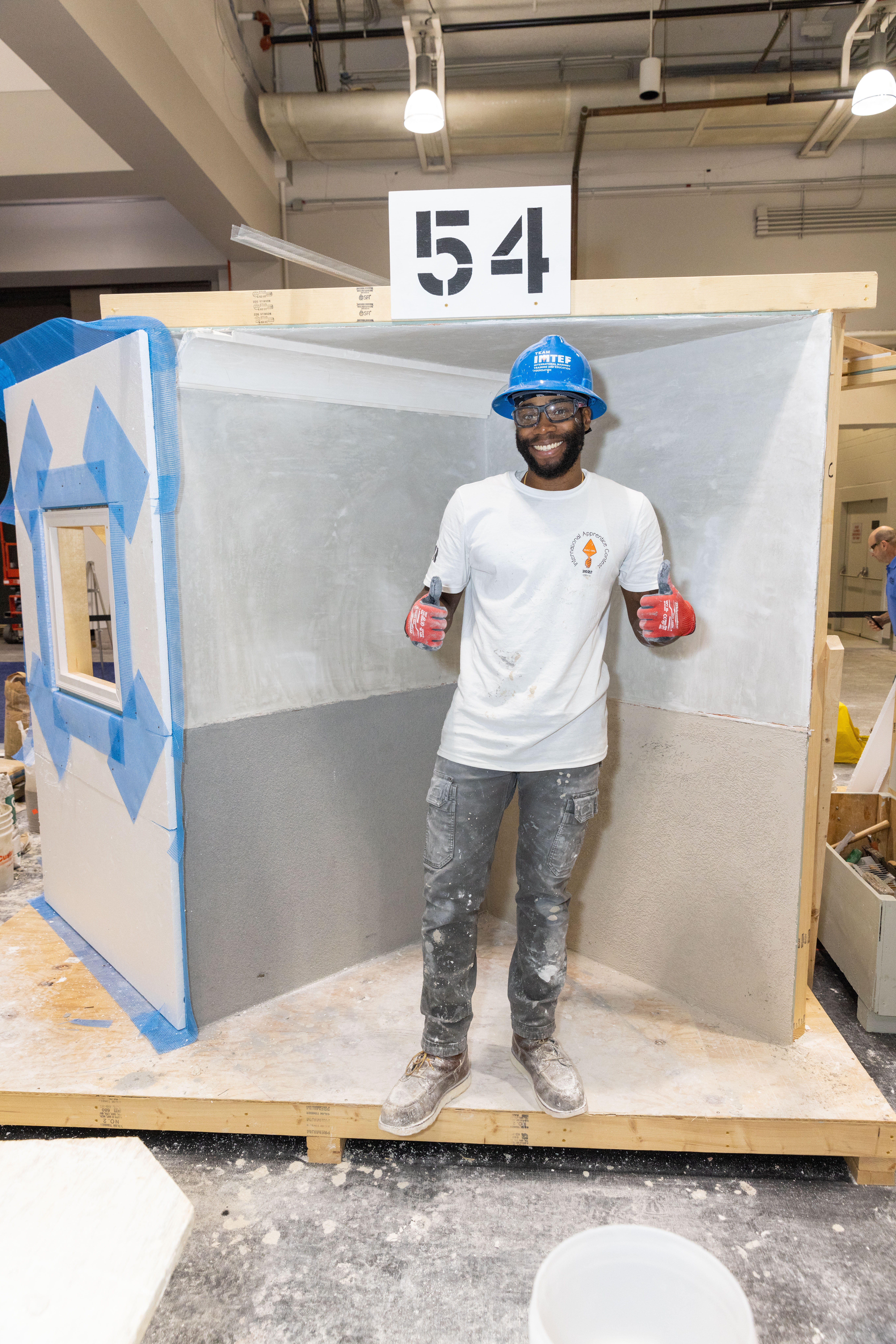 Cameron Holder, plaster apprentice from Local 1 New York, certainly felt that pride when he placed third at Internationals. "It felt amazing being in Boston and competing. There was a lot of pride in that room when the clock ran out and we all took a step back to look at our work," he explained. "Our talent, hard work, and dedication brought us here. It was a moment I'll never forget."
2022 International Craft Champions

Brick 
First: Garrick Manning, Ohio-Kentucky ADC 
Second: Kurtis Sutter, Ohio-Kentucky ADC 
Third: Joseph Cosman, Local 1 Connecticut
Pointing-Cleaning-Caulking
First: Donald Murray III, Ohio-Kentucky ADC
Second: Francisco Ramirez Esparza, ADC 1 of Illinois
Third: Jakub Bialas, Local 1 New York
Tile
First: Zhenyong Lin, Local 3 California
Second: Edwin Rosado, ADC 1 of Illinois
Third: Gregory Gartner, Local 1 Pennsylvania/Delaware
Stone
First: Sebastian Tomaszewski, Local 1 New York
Second: Jorge Soriano, Local 1 Pennsylvania/Delaware
Third: Jeremy Bercier, Local 1 Oregon/Washington/Idaho/Montana
Marble
First: Mason Steed, Local 3 California
Second: Angel Diaz Hernandez, Local 1 Maryland, Virginia and District of Columbia
Third: Julian Valencia, Local 7 New York & New Jersey
Terrazzo 
First: Brian Dohring, Local 3 California
Second: Nick Hardwick, ADC of Eastern Missouri 
Third: Arturo Banda, ADC 1 of Illinois
Concrete
First: John Fogarty, Local 3 New York
Second: Travis Probst, Wisconsin District Council
Third: Stephen Kocik, Local 3 New York
Plaster 
First: Luis Padron, ADC 1 of Illinois
Second: Salvador Vargas, ADC 1 of Illinois
Third: Cameron Holder, Local 1 New York