BAC Journal
>
Bea Bruske, President of Canadian Labour Congress, Speaks at BAC Executive Council Meeting
Bea Bruske, President of Canadian Labour Congress, Speaks at BAC Executive Council Meeting
Bea Bruske, President of Canadian Labour Congress (CLC), addressed BAC Executive Council members in Chicago on October 3, 2021.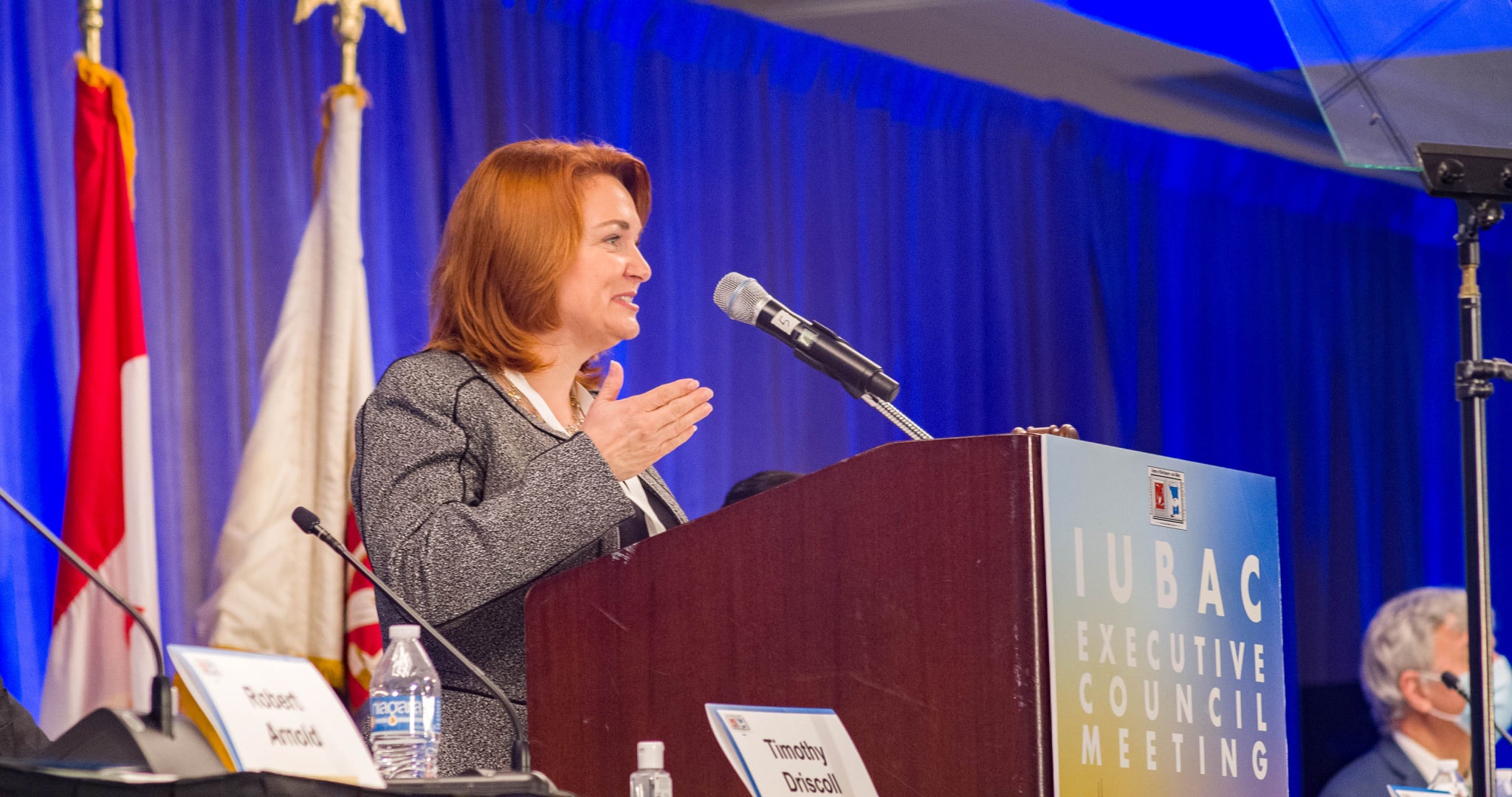 In her remarks, President Bruske discussed her vision for the CLC and the impact of the pandemic on Canadian unions. Bruske said that the best way to move on and regroup from COVID-19 is by letting workers join unions. "We are still dealing the unprecedented pandemic time and the worst economy. But working people have stepped up to keep our communities going," Bruske said. "We must engage members by reminding workers that together we have a tremendous power."
Bruske was elected President of the Canadian Labour Congress at the 29th Constitutional Convention in June 2021. She is only the second woman to hold the position, an organization representing more than three million workers affiliated with a variety of unions and labour councils. Before her election as President, Bea served as Vice-President of the UFCW Canada National Council, which sets the strategic direction for the national union and its more than 250,000 members across the country.