BAC Journal
>
The Bellagio of Reno
The Bellagio of Reno
2023 Issue 1
Members at Work
How Mountain West ADC and Local 3 CA are transforming the Sands Regency into a first-class hotel-casino destination
 
Reno, Nevada, the "World's Biggest Little City," has long hummed along as a quiet, regional resort town in the shadow of Las Vegas. But today, massive investments are promising to make the northern Nevada city a premier hotel-casino destination for travelers across North America. Sitting at the heart of the Reno-vation is the Sands Regency project, recently renamed the J Resort, where BAC members from Mountain West ADC and Local 3 California are making the new vision a reality.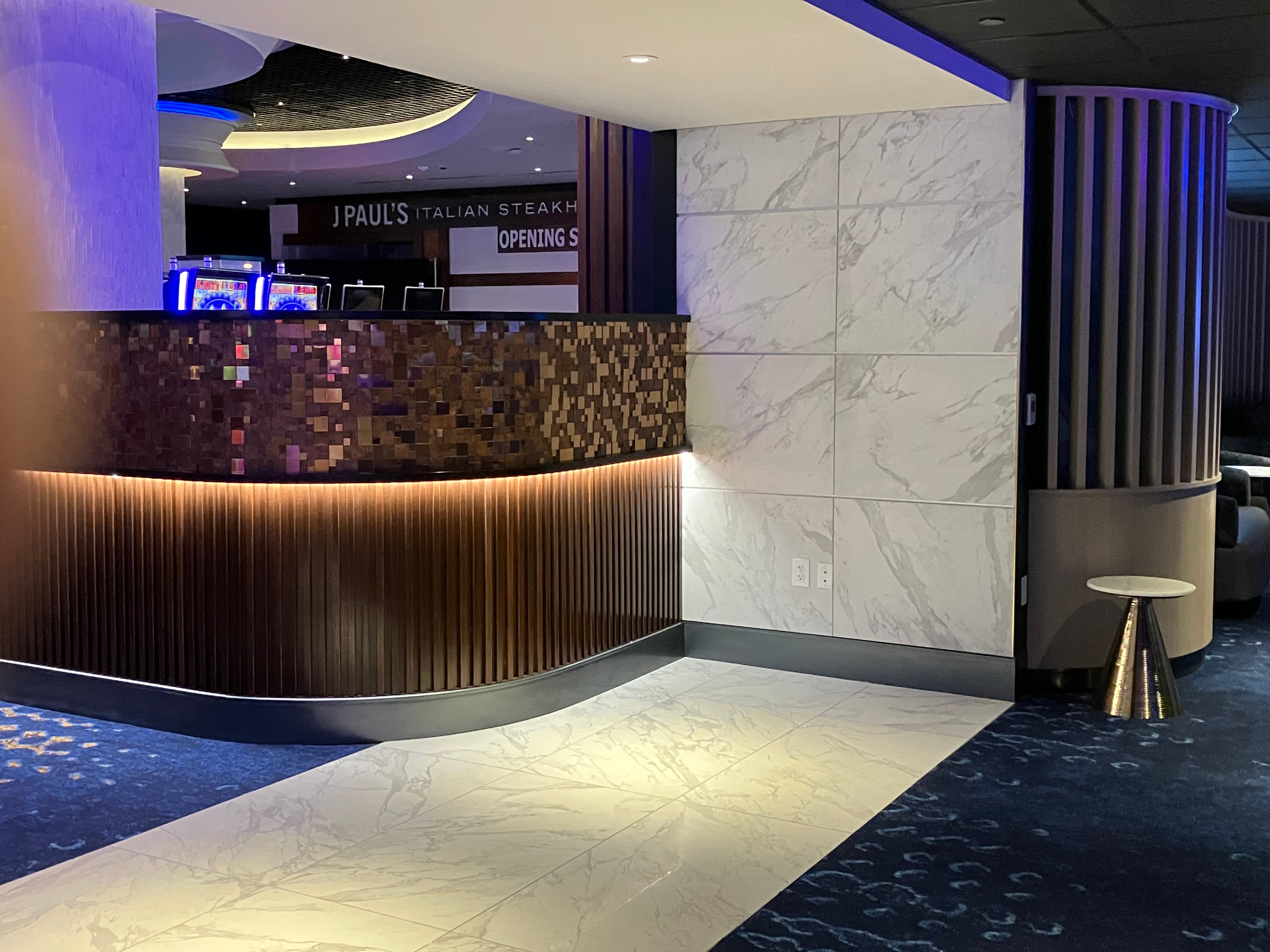 The $400 million-plus, multi-year undertaking is spearheaded by Jacobs Entertainment. The Golden, Colorado-based gaming, hospitality and entertainment company invested five years of land assemblage, design and construction into turning the flagship property – dubbed 'The Bellagio of Reno' – into the city's first art and entertainment-themed resort property.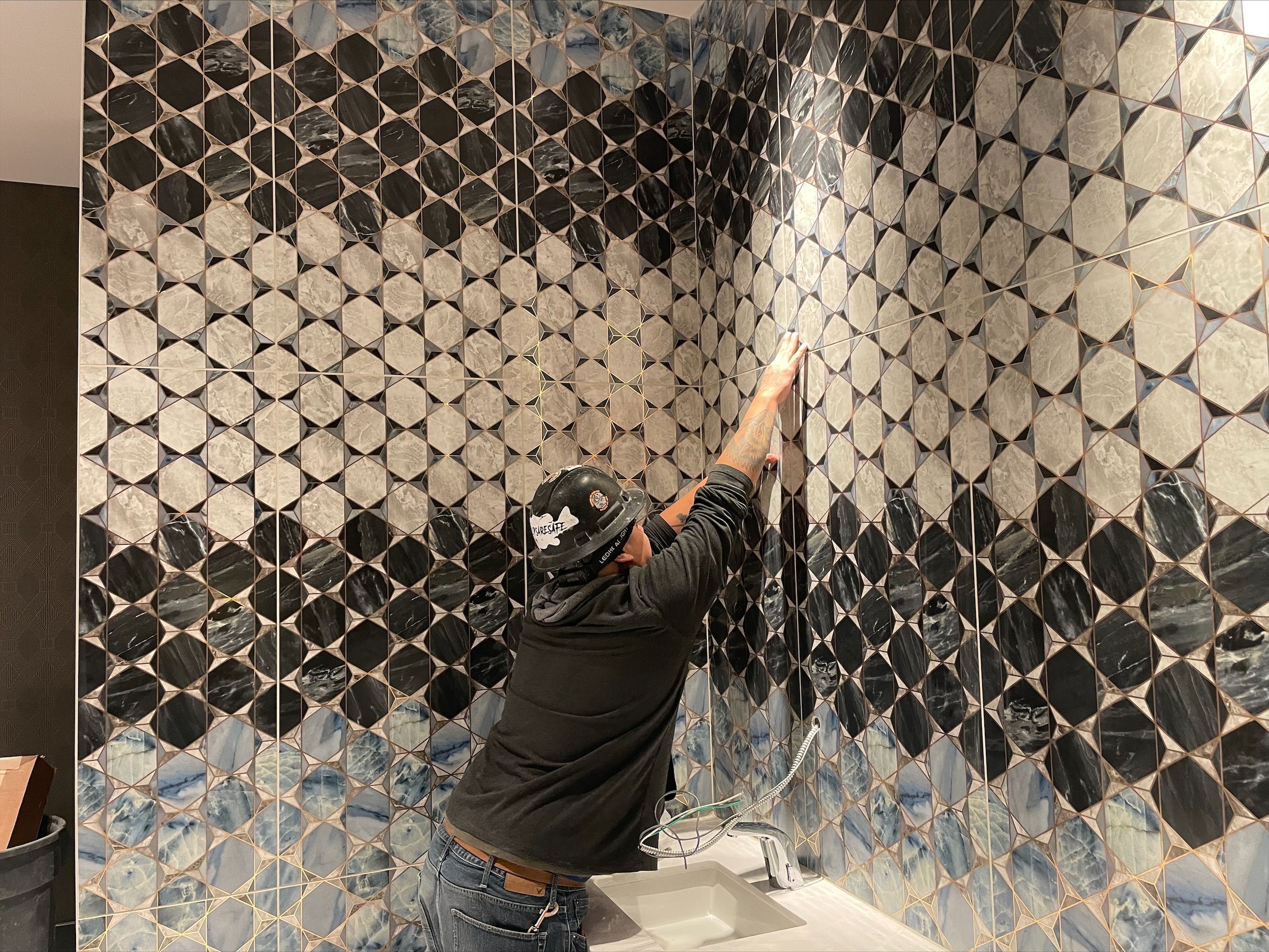 The project includes the renovation of 750 rooms, the addition of three towers, and the inclusion of signature J Paul's Italian Steakhouse and Hanna's Table restaurants. The casino floor also was transitioned from a "smoky low ceiling place" to 40-foot tall ceilings. Expanded from 50,000 square feet to 100,000 square feet, the casino floor now is able to hold 1,000 gaming positions. Jacobs also plans to invest $100 million toward art projects throughout the resort and its surrounding amenities.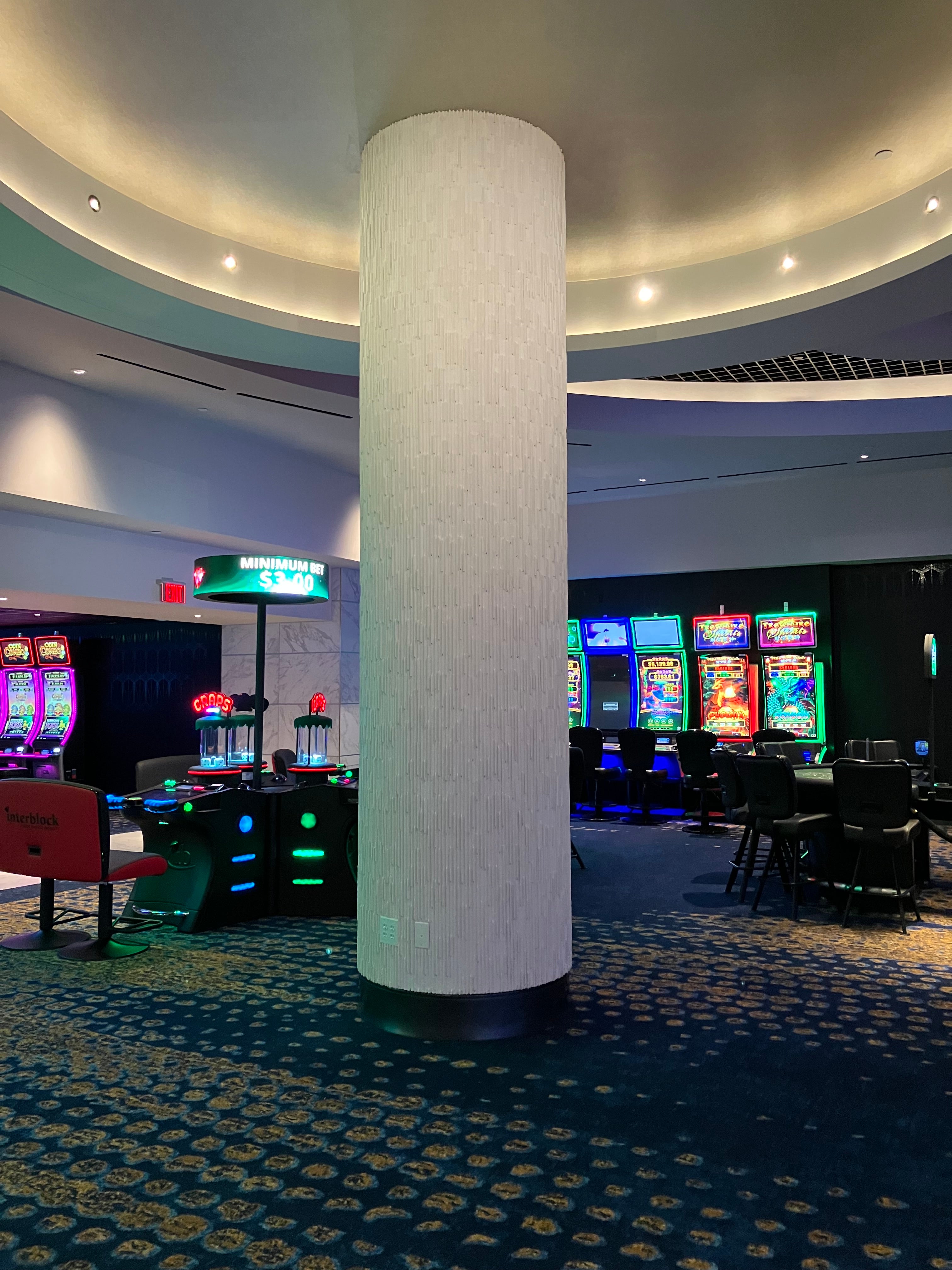 Following the completion of Phase 2, Jacobs will focus on other components in its master plan, which includes a 6,500-seat Mountain View outdoor amphitheater, an outdoor day pool, a 3,500-seat Vegas-style indoor showroom, a 400-seat dinner theater, a 150-foot zip line over Reno's Neon Line, 100,000-plus square feet of state-of-the-art conference space, enhanced parking, and 1,200 additional resort guest rooms. 
All of this has led to a boom for BAC craftworkers in Reno.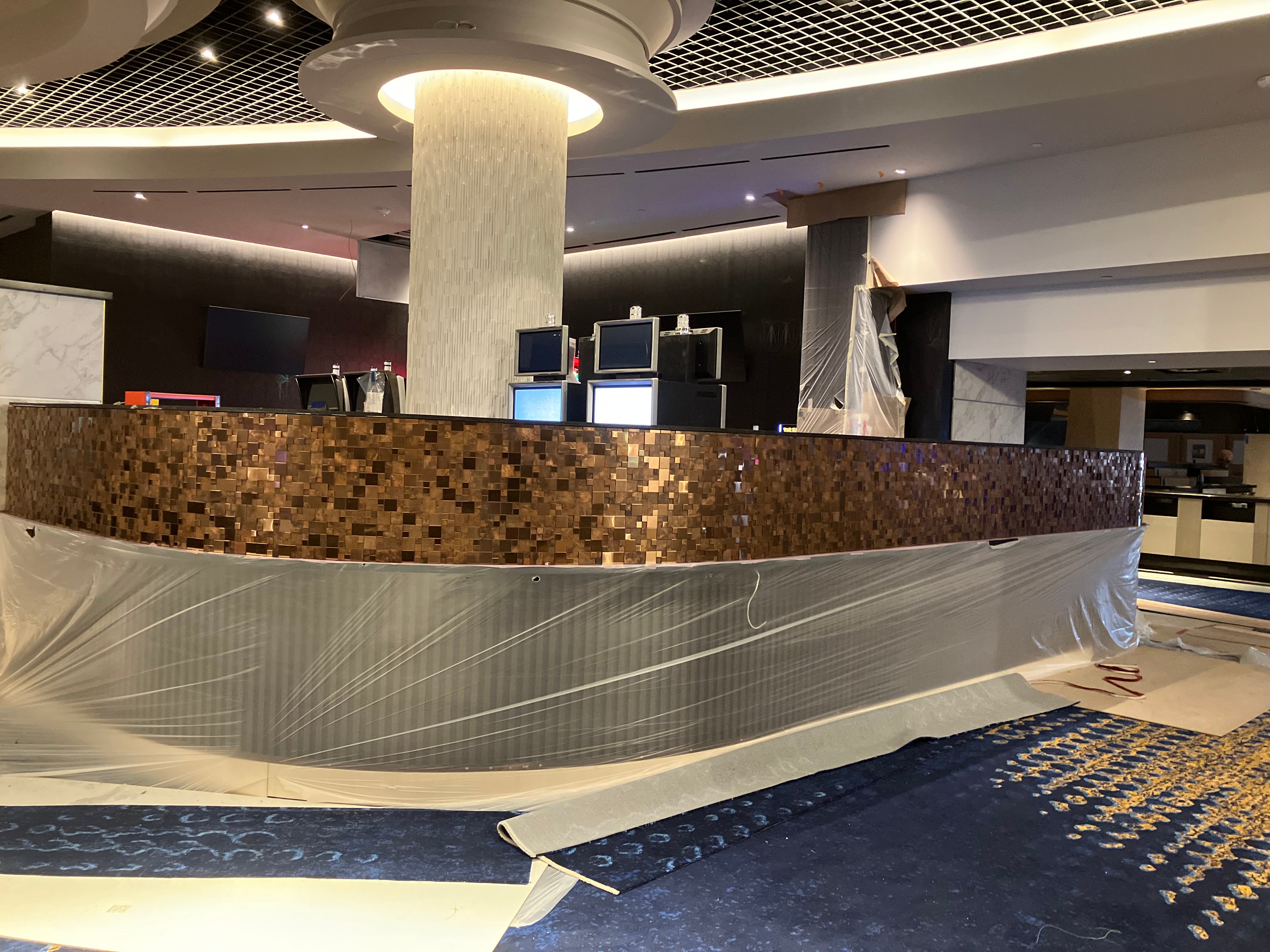 Workforce Coordination on an Accelerated Schedule
From Day 1, members from the Mountain West ADC, primarily Local 13 Nevada, and Local 3 CA played an integral role in each of the project's two phases. Not surprisingly, a project of this magnitude was filled with its share of twists and turns in the design and scheduling process. BAC representatives worked closely with contractor National Ceramic Tile and Stone (NCTS) to coordinate the necessary workforce.  
Fifteen BAC tile setters, tile finishers, or marble masons were on-hand any given day to keep the project moving. The scope of their responsibilities included the installation of 24-inch x 48-inch floor tiles, 20-foot media walls, large radius floors and various types of mosaic column work. The team worked in multiple areas throughout the project, assisting with monitoring material lead times, trade overlap and an accelerated schedule.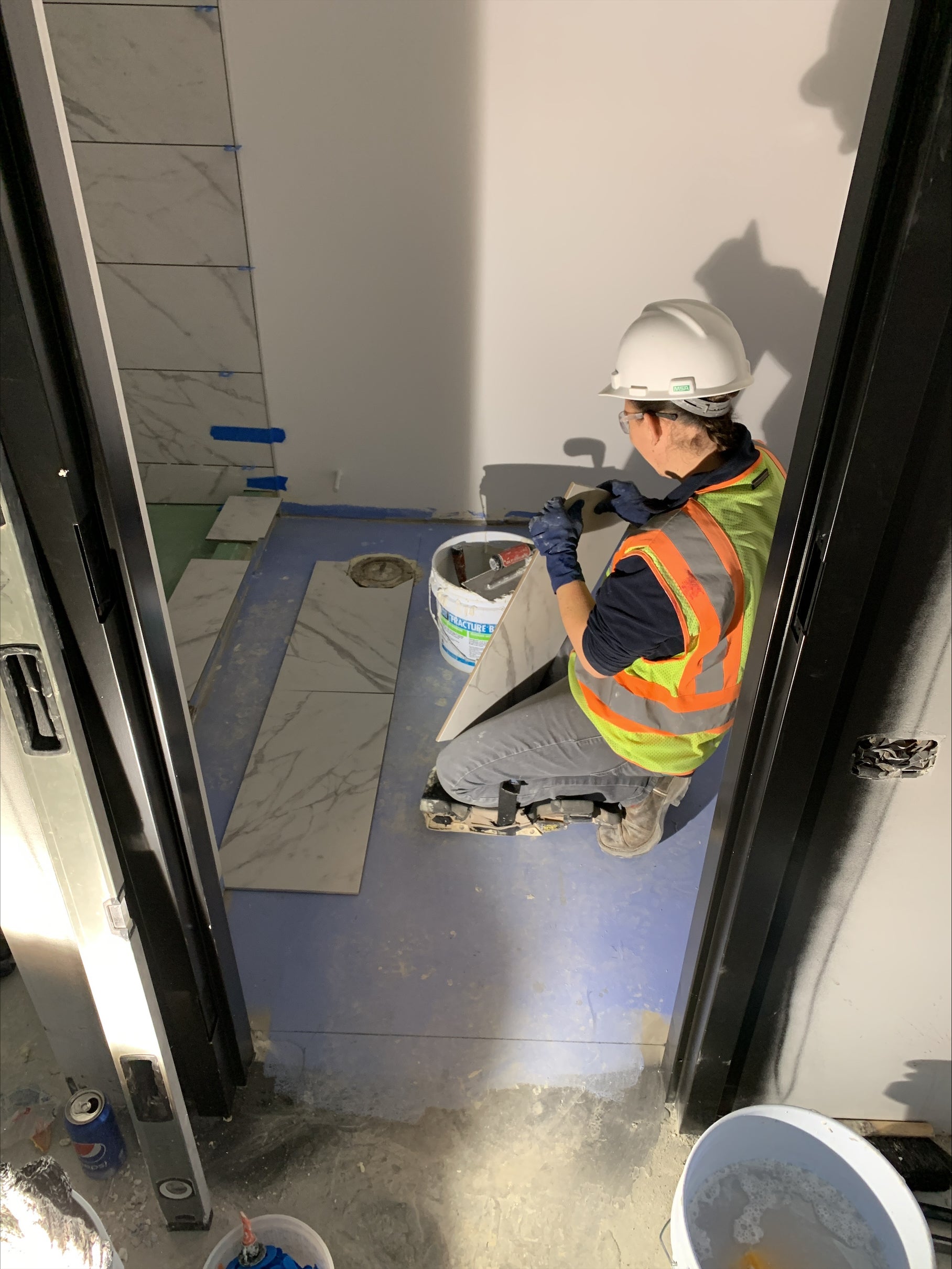 Rich Valenzuela, Journeyworker Tile Setter with BAC Local 3 CA, said that when he was tasked with overseeing the casino portion of the Sands Regency/J Resort, he wasn't sure what to expect. Working in the renovation of an older structure, he knew there would be issues that would need to be resolved in the moment.
 "The casino renovation had a lot of challenges from an uneven substrate standpoint," Valenzuela recalled. "The older construction had to be tiled, which meant we had to navigate through the many different materials they had originally used. This included mosaic, glass, and large format materials like gauged porcelain."
 
Valenzuela says that despite the challenges, for him, working alongside members of BAC Local 13 Nevada was like being home. "We are a brotherhood. It really says a lot about what the BAC can do together… It is a powerful thing to see."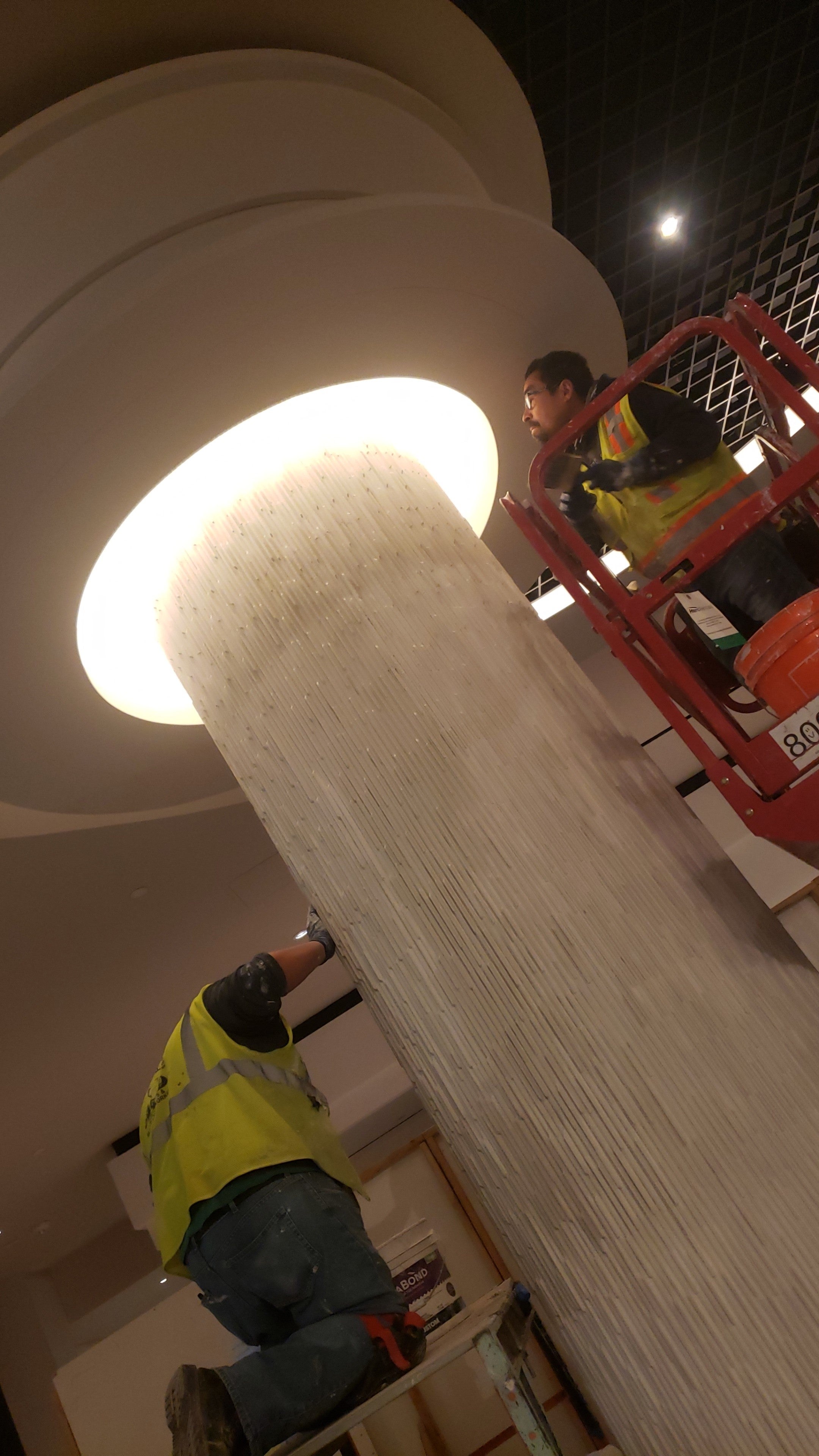 "One of the quotes I live by is, 'quality trumps quantity,'" Valenzuela continued. "If you ever visit the newly transformed J Resort in Reno, you will definitely see what that quote means. The outstanding craftsmanship highlighted on this project from the BAC is a tribute to the skills and training of all our members." 
BAC Expertise Allows for "Design-Build" Approach
One of the twists during the job involved the heavy involvement of the Jacobs Entertainment team in the construction process. Local 13 Nevada Journeyworker Tile Setter Eddie Llerena, who served as foreman in Tower 2, said the project's "design-build" approach kept everything fluid. In what were the equivalent of "fire drills," the BAC team often found themselves in the midst of multiple onsite changes, performing everything from sourcing new tile, to taking part in additional work assignments.
 
"The design was very much a work in progress," Llerena said. "There were many changes that happened during the scope of my job.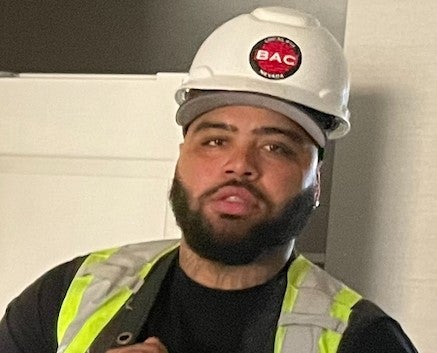 "There was one situation where we had to wrap up the work on the first three floors to hit a specific deadline," he explained. "To make it happen, I had to pull all of our manpower together. For this section, we had to set the sinks underneath the countertops. It was an all-hands-on-deck experience, with the finishers having to drop back and caulking all the edges of the sinks. To get the job completed and hit the deadline they wanted, our team worked like a well-oiled machine."
 
Even with the project's aggressive schedule, BAC workers met all of their quotas and deadlines, continuing to prove that we are the best hands in the business.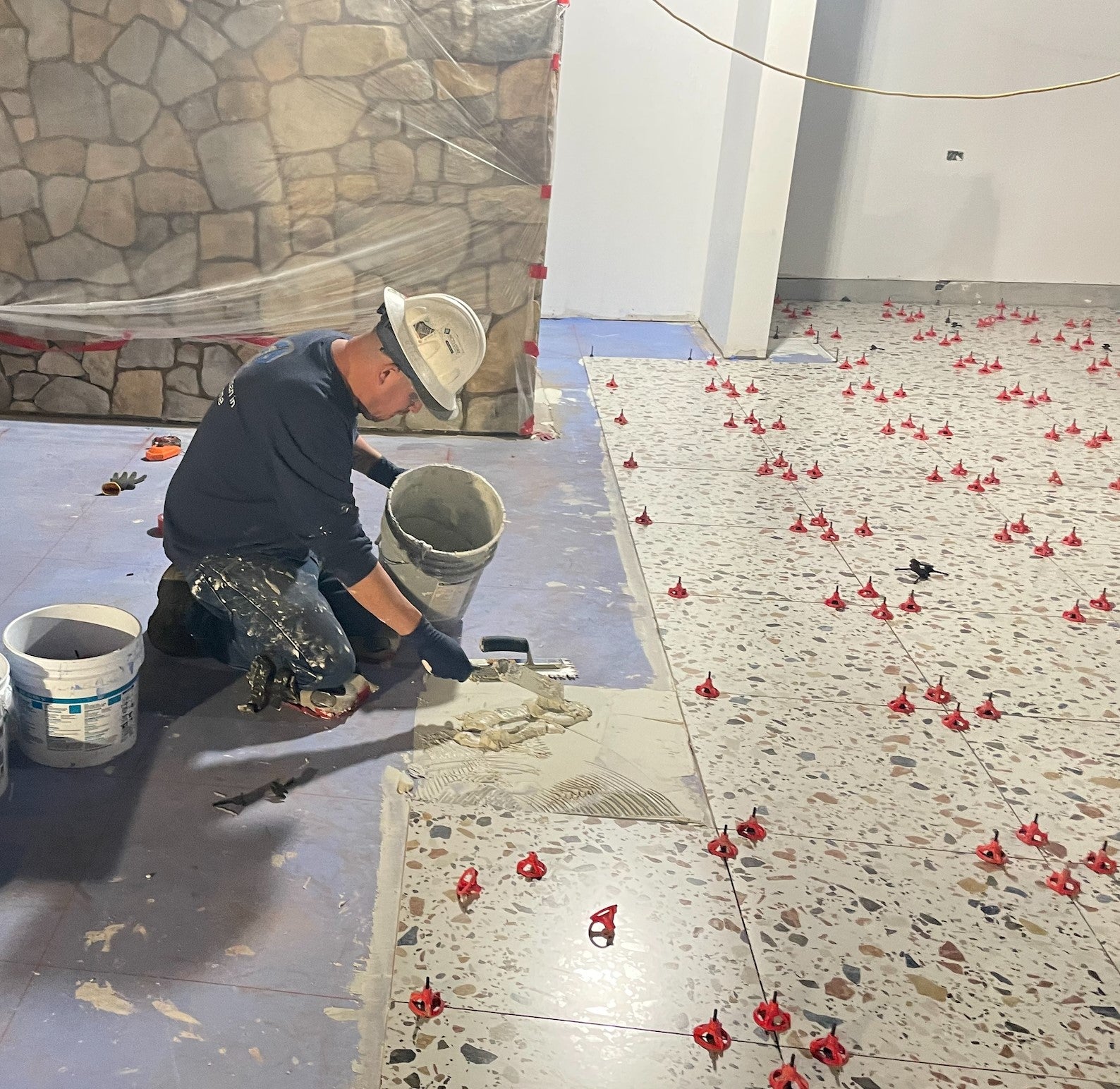 Building Strong Careers 
This crown-jewel project also gave BAC apprentices invaluable on-the-job experience on how and why everything gets done the way it does, including tasks like how to make mud, stock tile, and finish in the field.
 
"It was rewarding to see the progress [apprentices] made and just how much they were able to learn," says Branden Lopez Hernandez, BAC Local 13 Nevada Journeyworker Tile Setter, another foreman on the project. "When BAC representatives came and met with all of us, we discussed how we could make things better on jobs like this moving forward."
 
Lopez Hernandez says the conversation, along with the discussion about getting everyone involved raises for their work, was one of the best things he remembers about the project. "I learned how to run a job. The experience I was able to get will make me a better foreman in the future."
Some will be able to finish a majority of their apprenticeship at the Sands Regency / J Resort project, including Local 13 Nevada Apprentice Tile Setter Oscar Estupinan.  "I have worked in the towers and in the casino on the project," Estupinan said. "My jobs have included working on floating shower pans, and installing tiles, walls, floors and backsplashes. I also helped fabricate the countertops and tables in every room." 
Estupinan knows his career is young, but that memories of this project will always compete for his personal 'best project of my career' slot that every craftworker has in their head. 
 
"Reno is a fast-growing area right now," said Mountain West ADC Director Richard Crawford. "This gives BAC a great opportunity to grow and thrive. The Sands Regency/J Resort project is a clear example of the value of skilled, dedicated craftworkers getting the job done right, while growing our own skill base."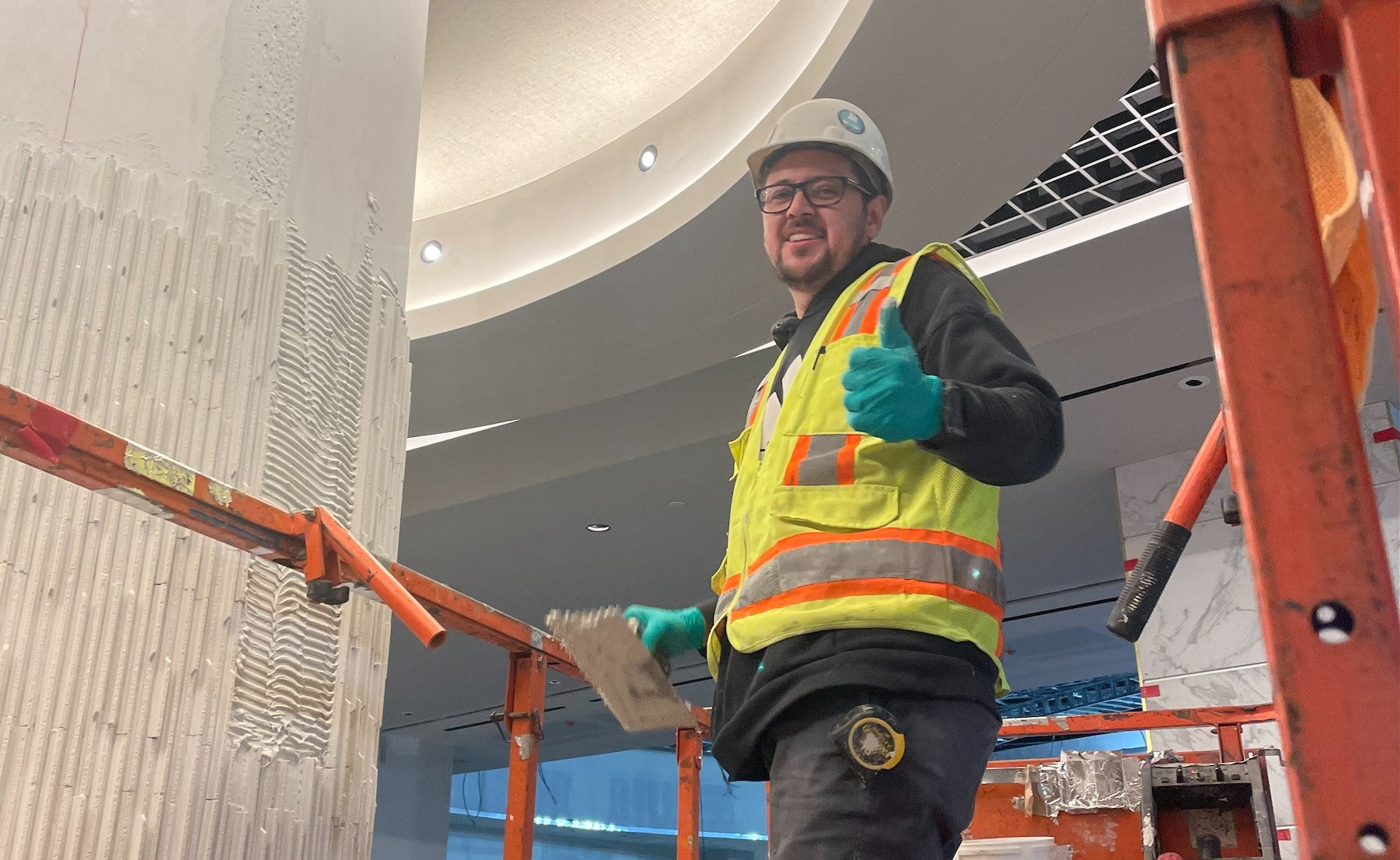 Inside the J Resort Transformation
Dubbed "The Bellagio of Reno," the recently renovated J Resort is a vital part of Reno, Nevada's ongoing commitment to transform the city into a premier hotel-casino destination. 
When completed, the $400-plus million, multi-phase project will create more than 2,000 jobs in the area. Below is a snapshot of the work BAC members helped put into the remodeling: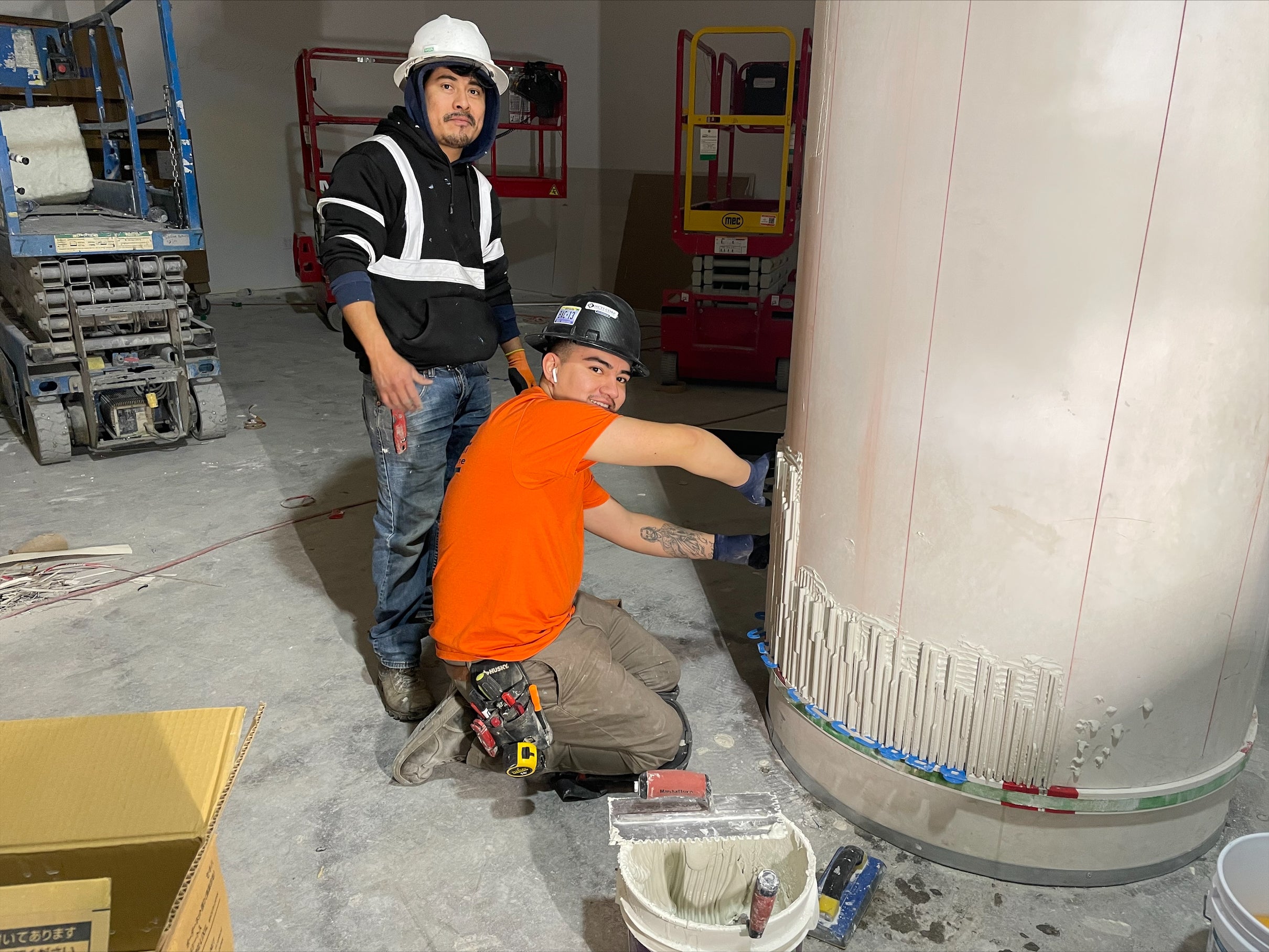 Phase 1
•      A remodeled casino, including 600 new gaming positions
•      1,000-plus surface parking spaces, featuring both valet and self-parking
•      Hanna's Table – a new three-meal restaurant featuring a seasonal outdoor dining area
•      J Paul's Italian Steakhouse
•      Afterglow Lounge
•      The Glow Plaza Festival Grounds, which will eventually feature a myriad of outdoor festivals and other special events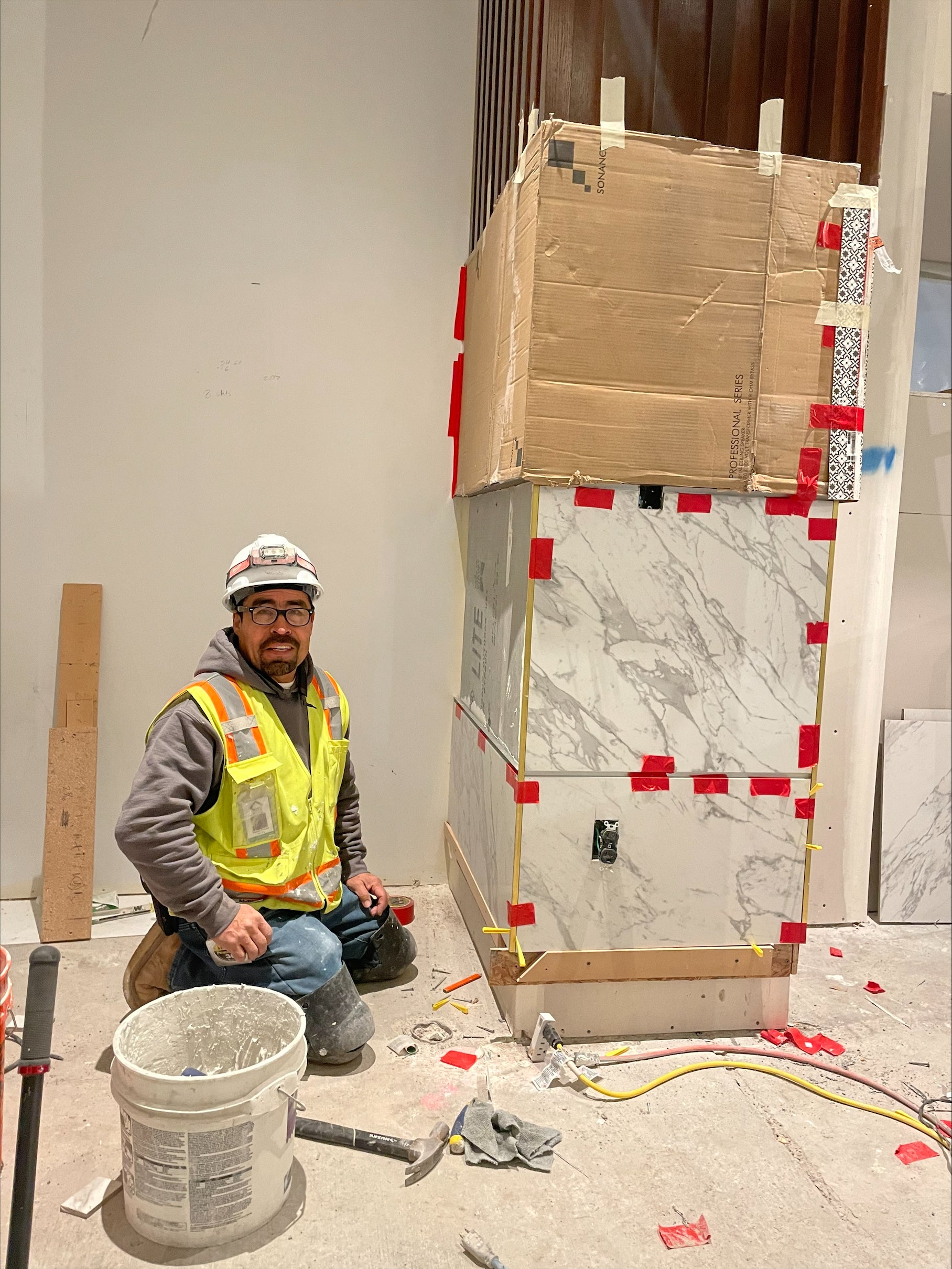 Phase 2 
•      A 400-position high ceiling extension of the gaming             area
•      Vegas-style indoor showroom with 3,500 seats
•      Dinner theater with 400 seats
•      More than 1,200 additional guest rooms
•      More than 100,000 square feet of conference space
•      Rooftop indoor/outdoor swimming pool and spa
•      Sports-themed lounge