BAC Journal
>
Building Our Global Network of Women in the Union Construction Trades
Building Our Global Network of Women in the Union Construction Trades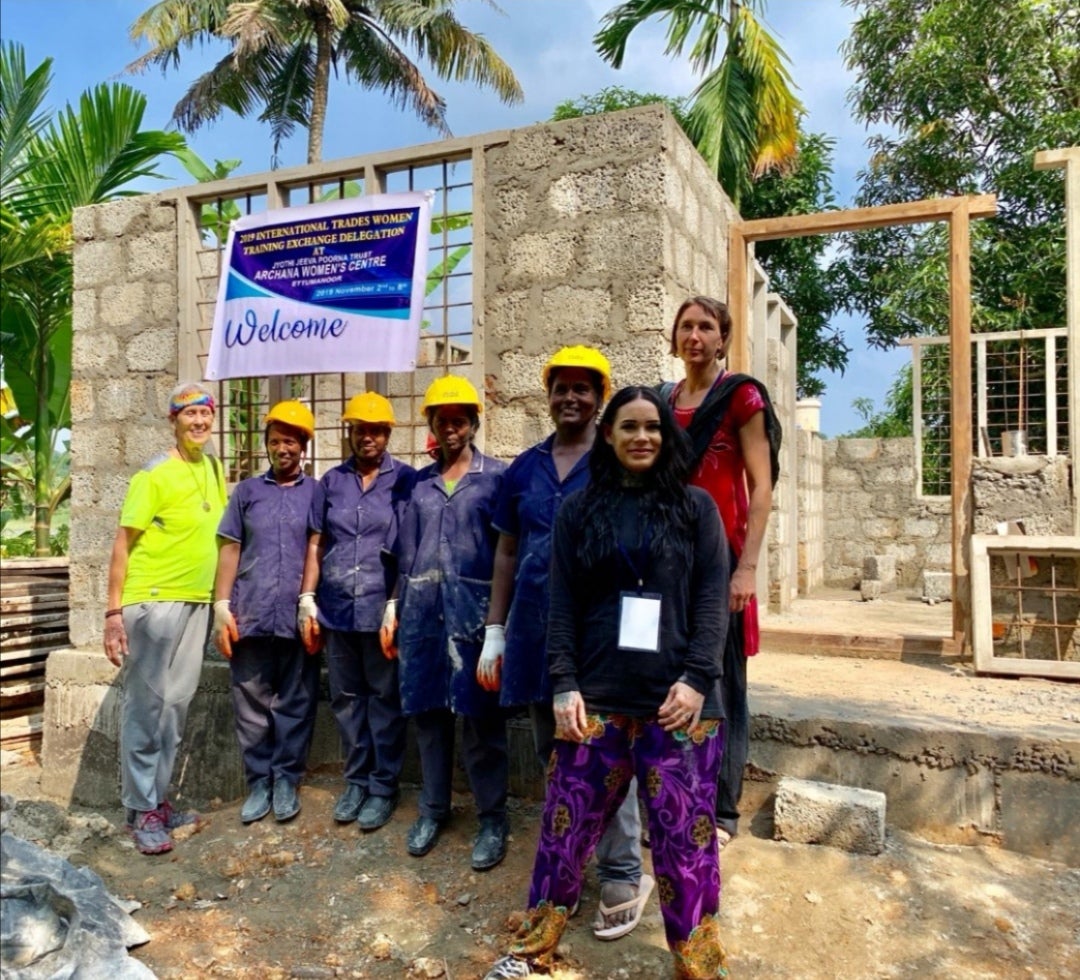 Twenty-five years of international connections among women working in the construction trades. That was the virtual celebration the Tradeswomen Building Bridges hosted on November 21.
Initially supported by a Fulbright Award to long-time construction trades researcher Susan Moir, Tradeswomen Building Bridges has organized two delegations of tradeswomen to India—the first in 2017 and the second in 2019.
During the event, Sister Jenna Lipinski of BAC Local 1 SK shared stories from her 2019 trip to Kerala, India, where she joined local women masons in laying brick and rebuilding a house that was destroyed by the devastating floods of 2018. Local women masons received their training from the Archana Women's Center, a non-government organization with a mission to empower women through training in masonry and other programs.
"We were enlightened on the different barriers and obstacles the women in India have to overcome in this industry," Lipinski says. "No matter the struggle, they are devoted to continue raising awareness and empowering women. It's truly inspirational for us."