BAC Journal
>
CHRIS GARDNER SPEAKS ABOUT APPRENTICESHIP, TRAINING AND RECRUITMENT
CHRIS GARDNER SPEAKS ABOUT APPRENTICESHIP, TRAINING AND RECRUITMENT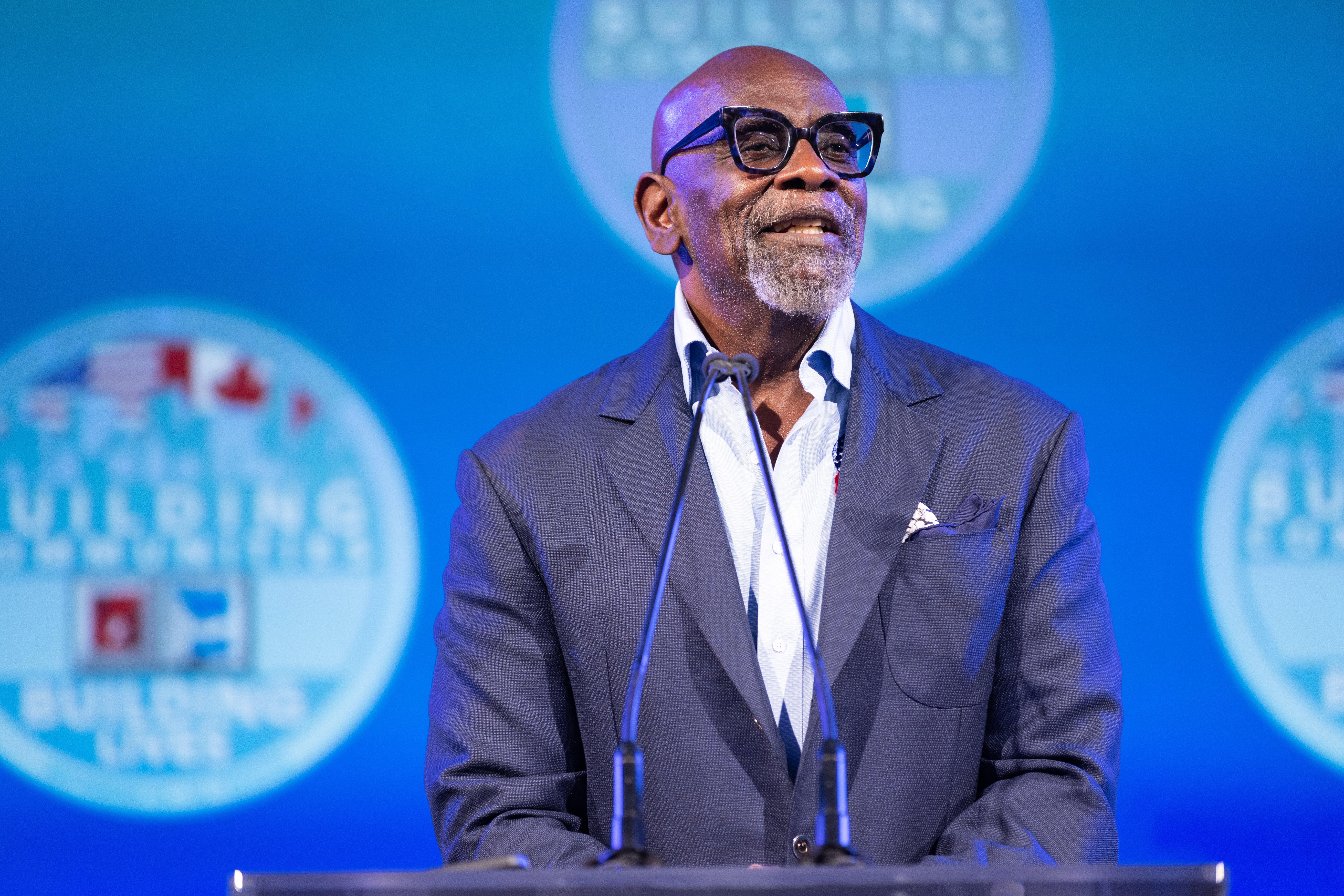 The second day of the BAC Special Convention kicked off with a rousing address from Chris Gardner, whose rise from homelessness to business success was chronicled in the award-winning book and movie The Pursuit of Happyness. Having built several multimillion dollar companies over the past 40 years, Gardner has now turned his attention to helping young people realize their own potential, creating the Permission to Dream Partnership – an organization that provides inspiration and guidance to young people setting career goals. Recognizing that the skilled trades are an essential option for disadvantaged students, Gardner's foundation is partnering with BAC and NABTU to help hard-working young people find pathways into our unions.
Gardner discussed how skills, talent, and expertise learned in one area are transferrable to other areas of life, citing how he applied what he learned in the U.S. Navy to the rest of his life. He emphasized the importance of having a 'Plan A,' which must be clear, concise, compelling, consistent, and committed. "A dream without a plan is worthless, a dream with a plan is priceless," he remarked.
Gardner left the audience with much to consider as BAC focuses on recruiting and training the next generation of craftworkers. "The question is: 'What are you fighting for?'" he asked Convention delegates and guests. "Now that we can see how truly short life can be, what are you going to do with the rest of your life?"
BAC looks forward to working alongside Gardner, his Foundation, NABTU, and the AFL-CIO to connect underserved communities to union apprenticeships.