BAC Journal
>
COVID-19 Construction Update
COVID-19 Construction Update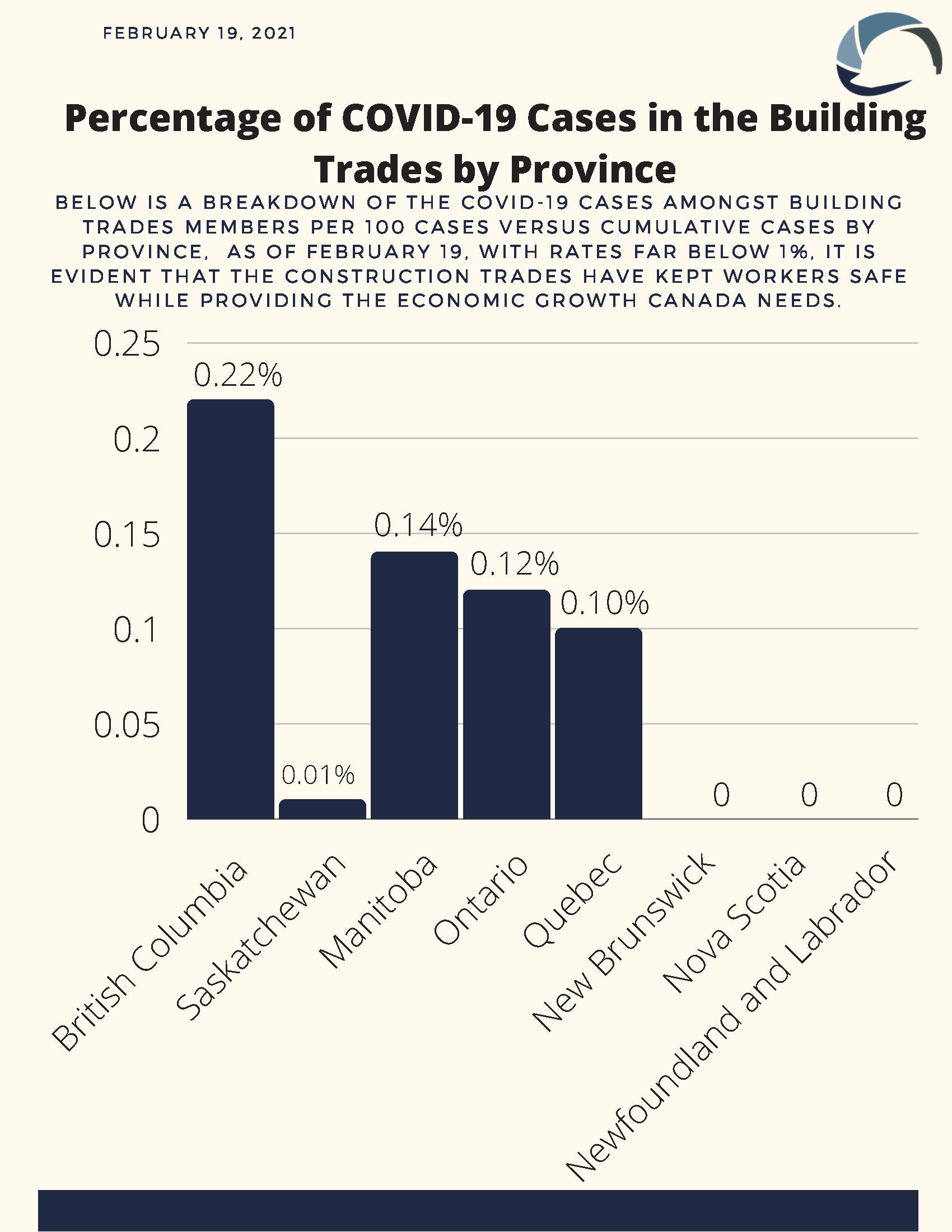 The federal government of Canada has released an updated COVID-19 vaccination timeline showing that at least 14.5 million Canadians should be immunized by the end of June with Pfizer-BioNtech and Moderna approved shots. In addition, 42 million Canadians are slated for vaccines by the end of September.
Since the onset of the pandemic, Canada's Building Trades Unions has been working closely with provincial building trades councils to discuss, share and address best practices and challenges related to COVID-19 in the construction sector. The results show the stellar work that has been done in keeping jobs sites safe.
In British Columbia and Manitoba, COVID cases among building trades members only accounted for 0.20% and 0.16% of each provincial case total (see graphic). This demonstrates the importance of the construction industry's economic recovery—with the industry delivering economic benefits while maintaining the safety and well-being of its workers.
BAC Regional Director Craig Strudwick says BAC Locals and contractors will remain vigilant to ensure our members stay safe and healthy. "We will continue following health and safety best practices on our jobsites throughout Canada, so every BAC member can stay positive and test negative."