BAC Journal
>
Featured News
Featured News
2020 Issue 1
Featured News
Driscoll Becomes President of International Union of Bricklayers and Allied Craftworkers
Tim Driscoll, a 35-year member of BAC, succeeded to the International Union presidency on
January 1, 2020, upon the retirement of former President James Boland. Driscoll had previously served as Secretary-Treasurer since 2017, and an International Union Executive Vice President from 2010 to 2017. 
A second-generation bricklayer, Driscoll joined BAC Local 3 Massachusetts in 1985, where he served his apprenticeship and worked as a journeyman bricklayer on numerous commercial and
institutional projects throughout the Boston area. Traveling for work in the early 1990's, he eventually settled in the Washington, D.C. metro area and joined BAC Local.1 Maryland/Virginia/District of Columbia in 1992.
Driscoll's service with the International Union began in 1995 when he joined the IU's Government Relations department, later becoming Assistant to the President. He advanced to the position of Director of Trade Jurisdiction in 1999, vigorously and successfully defending BAC members' work opportunities in scores of matters over the course of the next decade. During that time, he also served on the AGC Basic Trades Committee, the National Maintenance Agreement Policy Committee, and administered various other National Agreements on BAC's behalf, working with many of the Union's largest signatory contractors.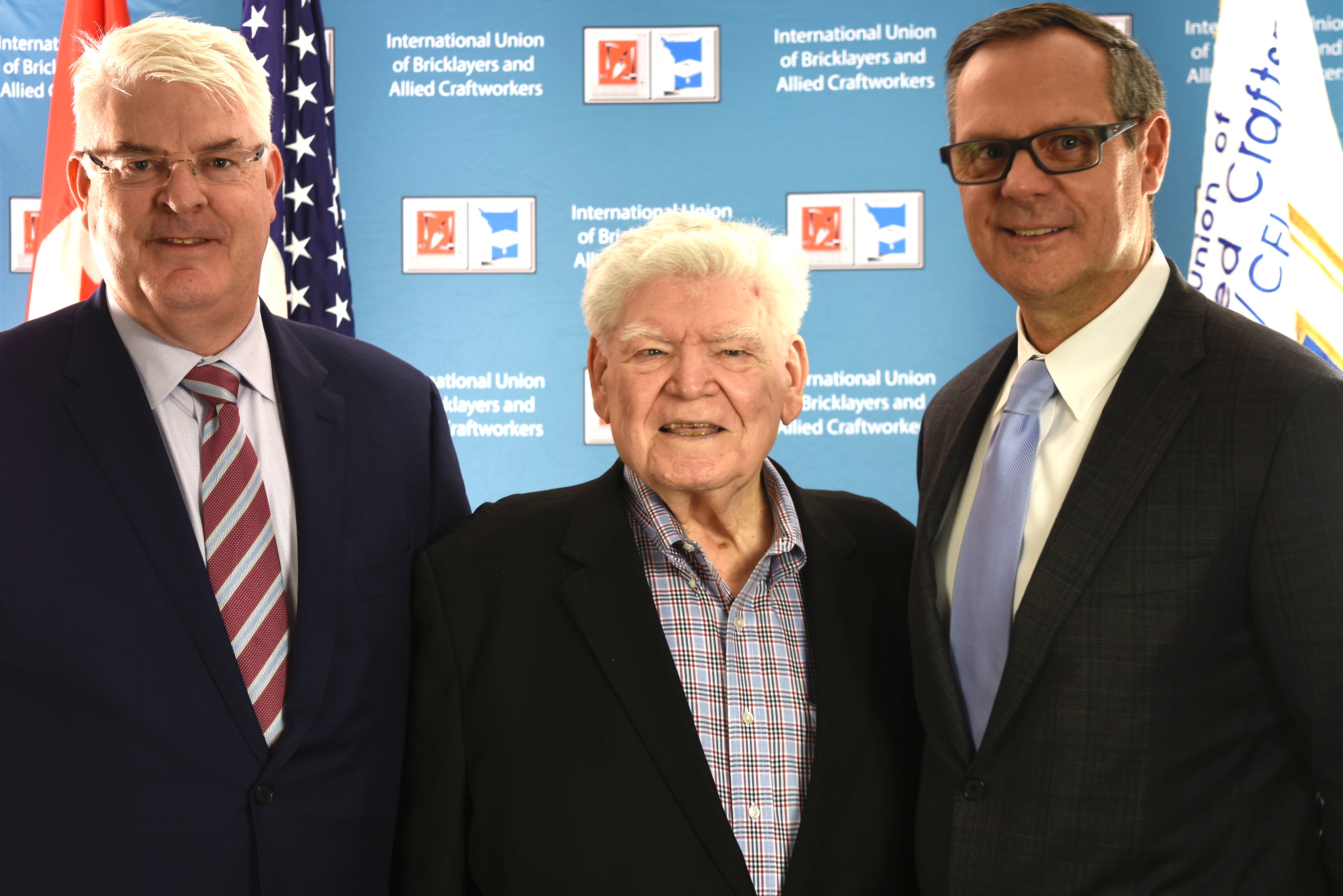 For years, President Driscoll has led the International Union's efforts to address emerging new products and systems in our industry, enhancing work opportunities for signatory contractors and BAC members alike. Well-known since his early work in trade jurisdiction, he is recognized throughout the building trades industry for his judgment and strength, reasoned approach to issues and ability to solve problems and get things done. 
Arnold Installed as Secretary-Treasurer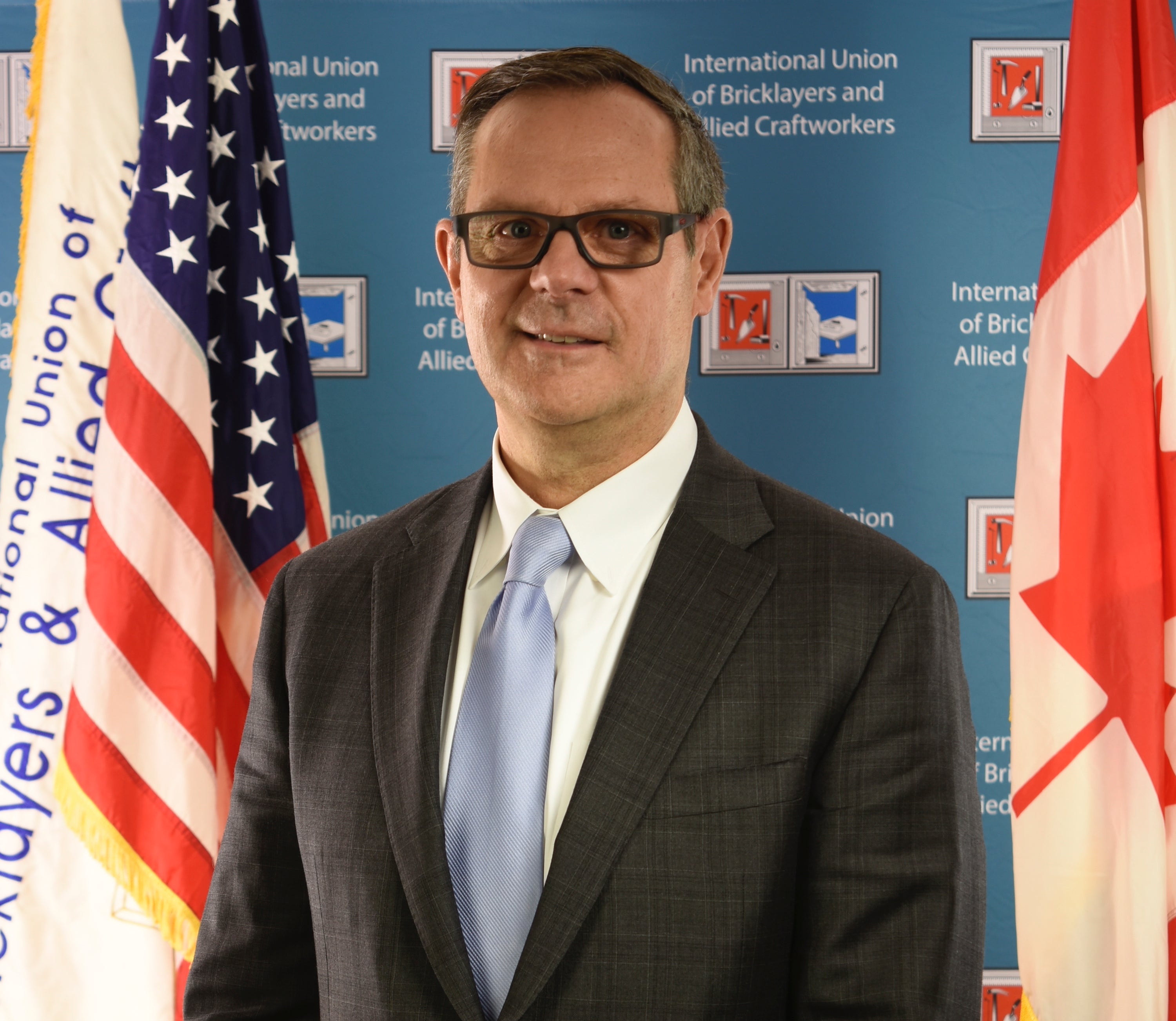 On January 1, 2020, President Driscoll appointed Bob Arnold to serve on the Executive Board as Secretary-Treasurer of the International Union. Prior to joining the Executive Board, Arnold served as the National Director of Apprenticeship and Training for the International Masonry Training and Education Foundation for eight years.
Arnold, a 42-year member of BAC Local 21 Illinois, worked on and supervised numerous complex jobs for BAC signatory contractors as a foreman, general foreman, superintendent, and project manager.
He began his teaching career in 1998 as an IMI Job Corps instructor at the Paul Simon Job Corps Center in Chicago, Illinois. He then became an instructor with Local 21, and in 2001, Director of the Illinois District Council Training Center (DCTC), one of the largest BAC training centers
in the U.S. In 2011, in addition to his DCTC position, he became the IMTEF North Central Regional Training Director and served in that role until becoming National Director the following year.
President Driscoll said, "I have worked closely with Bob for many years on projects vital to the future of this Union. Bob's enthusiasm for education and training, his track record of welcoming innovation and promoting members from underrepresented backgrounds, and his overall dedication to BAC's members make him uniquely qualified for this moment in our Union's history."
Sullivan Named Executive Vice President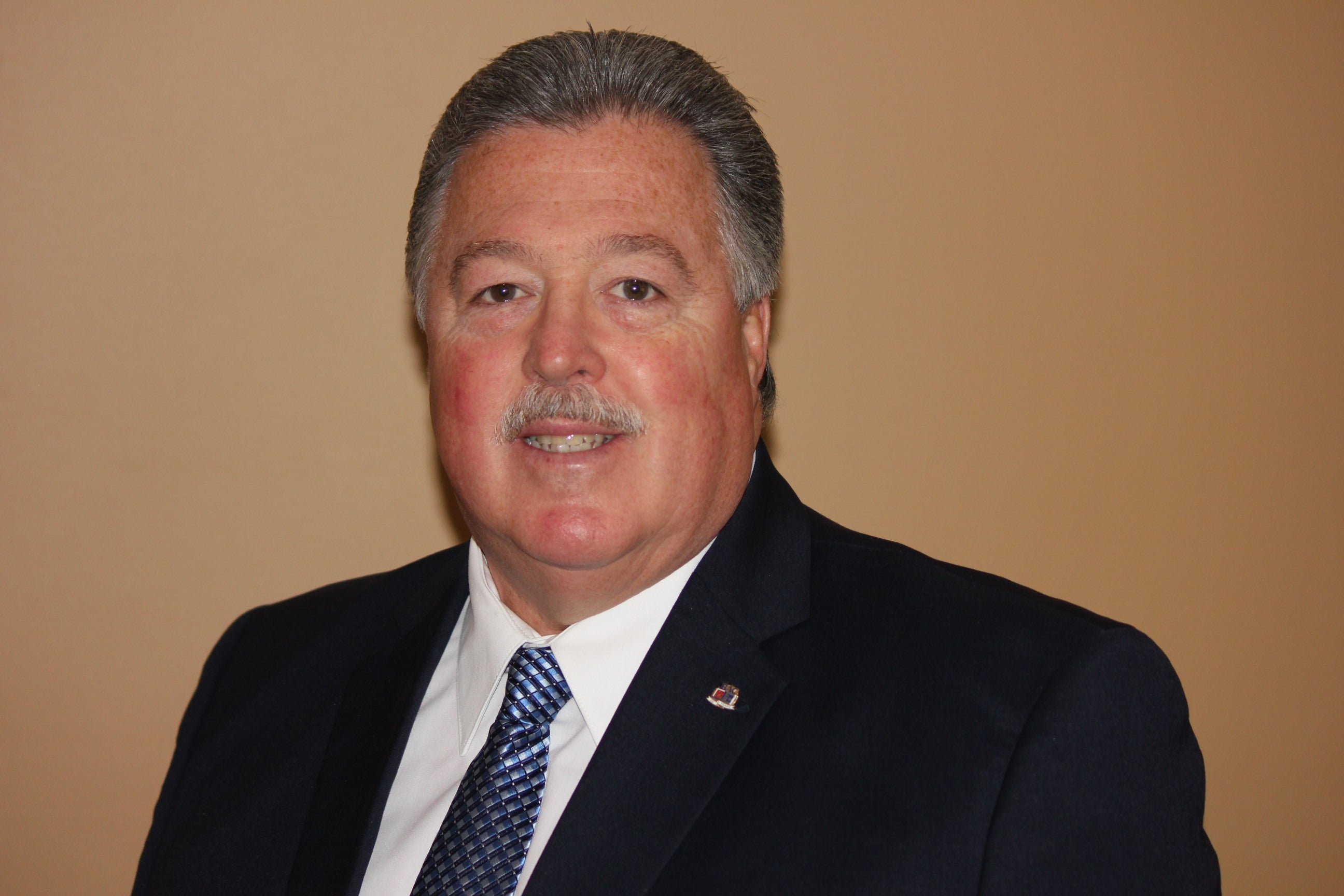 President Driscoll appointed Jeremiah Sullivan, Jr. to serve on the Executive Board as Executive Vice President to fulfill the term of Gerard Scarano, who retired on March 31, 2020.
Sullivan, a second-generation bricklayer and union leader, joined the BAC in 1981 as an apprentice bricklayer. Ten years later, after working as a bricklayer, shop steward, layout man and foreman, he was elected President of then BAC Local 9 New York.
Following the merger of 8 New York locals, Sullivan's talents were recognized, and he was appointed Secretary-Treasurer of Local 1 New York in 1997. In 2010 he became President of Local 1 New York, a position to which he was re-elected by the membership numerous times. During his tenure as Secretary-Treasurer, and then President, Local 1's membership grew by 1500 members, and its assets more than seven-fold. Over this period, including the worst construction downturn in living memory, Sullivan instituted creative new programs to help signatory contractors remain competitive, keep BAC members working, and sustain the members' hard-won wages and standards.
President Driscoll said of Sullivan, "Jerry is a creative and courageous leader. He brings a tremendous breadth and depth of experience, and a track record of successfully navigating change. I am confident he is the right leader to help our Executive Board steer BAC through the coming years as we build strength upon strength."
Retirement of James Boland, International Union President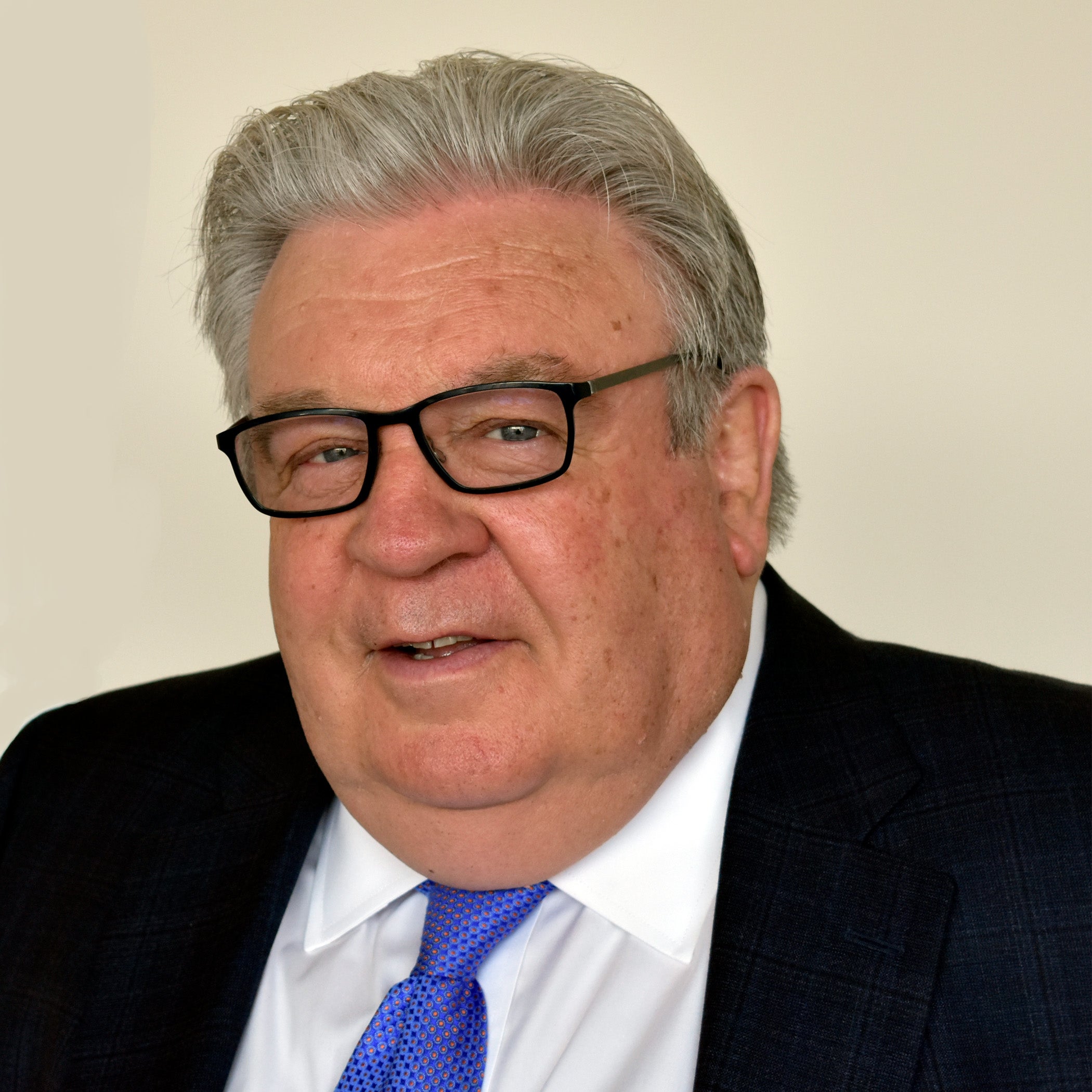 James Boland, President of the International Union of Bricklayers and Allied Craftworkers, retired effective December 31, 2019, following more than 24 years of service as an International Union officer, including nearly a decade as President.
A native of Ireland, Boland immigrated to the United States in 1970 to find work and a better life for himself and his family. After joining BAC in 1977, Boland worked in the San Francisco Bay Area in brick, block, stone, and marble before becoming a Business Agent in 1988. In 1992, he became President of Local 3 California, an office he held for two years until being called to serve the International Union as Assistant to the President for Trade Jurisdiction and Regional Director for California and Nevada. In 1995, Boland was elected to his first term as a member of the IU Executive Board; he became Secretary-Treasurer in 1999, and President in 2010.
His accomplishments in office were many and varied, but perhaps none more significant than his leadership in BAC's successful effort to persuade OSHA, in the final year of the Obama Administration, to revise its out-of-date and inadequate silica standard. This new silica standard will prevent hundreds of deaths and thousands of illnesses each year among construction workers, including BAC members.
"Jim took the helm of our Union in extremely challenging times," remarked President Tim Driscoll. "His passion for working people and his own capacity for hard work stabilized the organization and built it in to the strong and vibrant Union that it is today. And his own experience as an immigrant drove him to ensure that ours will be an inclusive and diverse Union for the future, welcoming of all comers. We are indebted to Jim for his tireless service to BAC and the labor movement."
Retirement of Gerard Scarano, Executive Vice President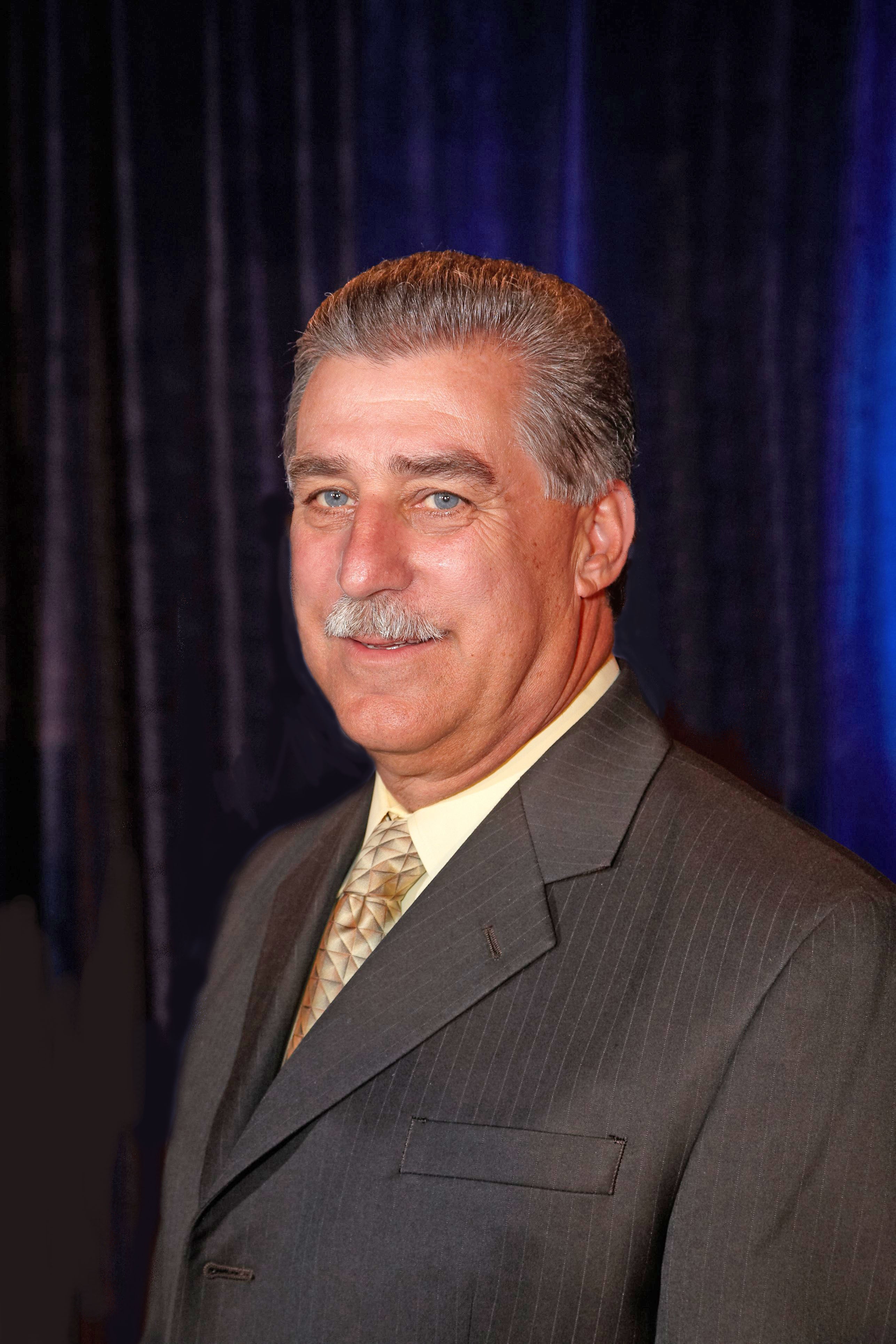 Executive Vice President Gerard Scarano retired from the International Union Executive Board effective March 31, 2020, ending fifteen years of service as an International Union Officer, and decades of leadership within BAC at the Local and Regional level.
Like his father Michael before him, Scarano is recognized as a BAC Gold Card member, having joined BAC Local 35 New Jersey as an apprentice over 50 years ago in August 1969. Scarano's service and dedication to BAC is part of a family tradition that includes not only his father, but also four brothers, two sisters, and his son Jerry.
Scarano served in numerous roles at the local level before joining the International Union as Regional Director in 2001. Jerry went on to serve as Executive Vice President, a position to which he was re-elected for three terms. Scarano's work on the International Union Executive Board included the critical areas of political action, collective bargaining, and safety and.health.
BAC President Driscoll said of Scarano's retirement, "Jerry's many contributions to our Union include his tireless leadership in ensuring that the concerns of BAC members were heard loud and clear in policy debates across North America. His commitment to working families was second to none."