BAC Journal
>
Get Updated on Recent Fund Developments with 2019 Annual Report
Get Updated on Recent Fund Developments with 2019 Annual Report
2020 Issue 3
International Funds
The "2019 International Pension Fund (IPF) and International Health Fund (IHF) Annual Report" focuses on the retirement, financial and health needs of the BAC members and how the International Funds are working with Local Unions to meet those needs.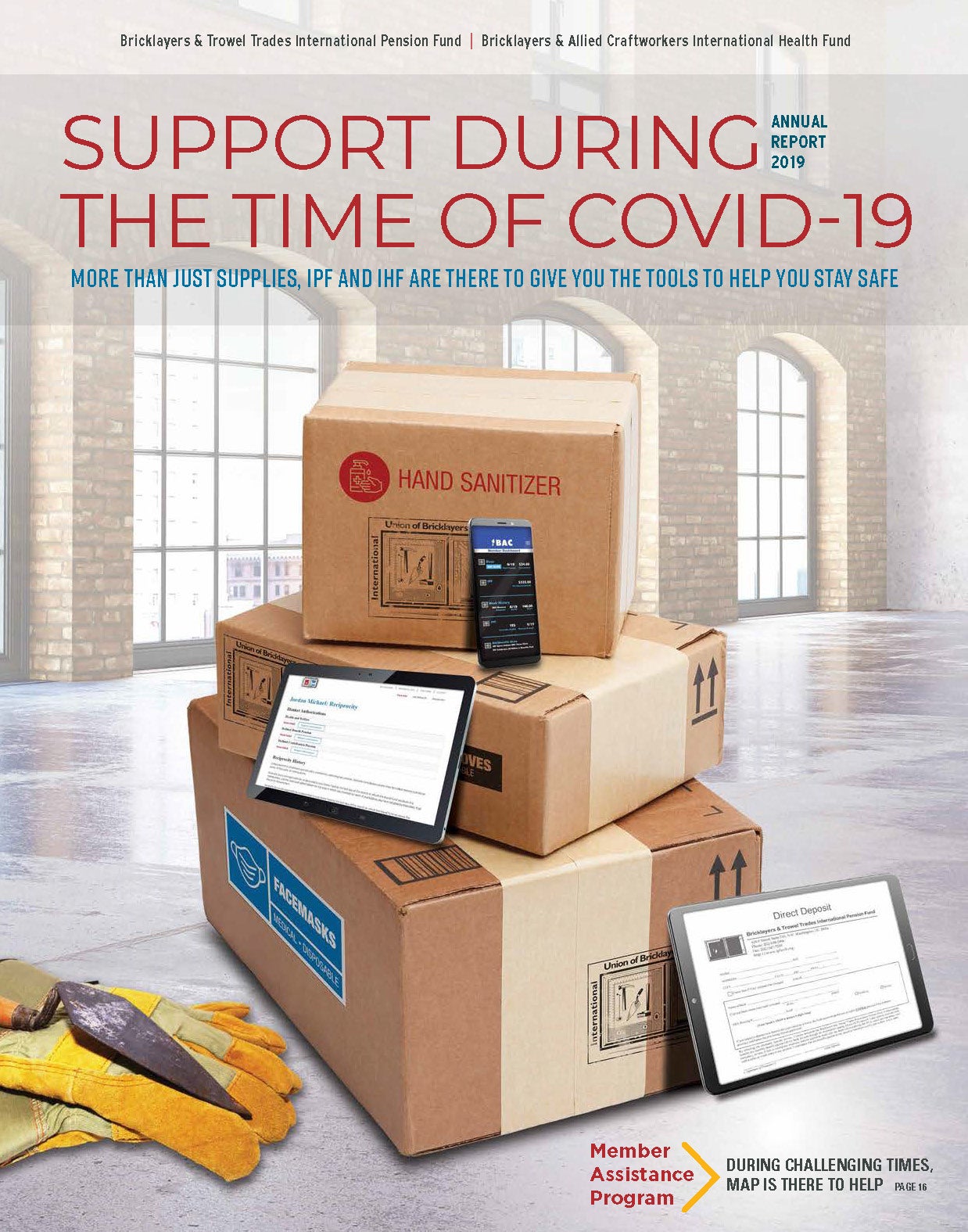 The Report reviews the IPF Plan growth and charts the progress of the Plan's Funding Improvement Plan and how these measures are ensuring the IPF's ability to meet its obligations to participants. It also reviews the performance (14.43% return for 2019) and growth of the BACSAVE Retirement Savings Plan Annuity and 401(k). In addition, it reviews the improved IPF and BACSAVE features on the Member Portal and mobile app, the Member Assistance Program and IPF Canada. 
As always, the Report features a selection of frequently asked questions (FAQ), and provides answers to help you understand IPF benefits, benefit options and application procedures.
While the Annual Report reviews the status of all 2019 International benefit plans, updates with regard to the coronavirus pandemic also are highlighted. For IPF, changes have been made to rely less on the US Postal Service—with almost 97% of Pensioners now receiving benefits by Electronic Direct Deposit.
For the BAC SAVE Savings Plans, the Cares Act legislation relaxes how participants must demonstrate financial need to receive a COVID-19 related distribution from their BAC SAVE account. For more information, please refer to the Annual Report.
With the Fund Office in compliance with CDC guidelines, minimal staff in the office and increased remote access, the IPF 1-800 number and following email addresses are being closely monitored to receive documents and respond to inquiries electronically:
The continued implementation of BAC Mobile and the BAC Member Portal allows safe access to member benefits, including electronic reciprocity and other benefit information.
Answers to these and other FAQs can be found in the recent "2019 IPF/IHF Annual Report" and online at the IPF/IHF website: BACBenefits.org.