BAC Journal
>
Helping Someone Recover From Opioid Addiction
Helping Someone Recover From Opioid Addiction
Recovering from opioid addiction is not a task for the faint of heart. Every addict knows the road to recovery is a rollercoaster ride, with ups and downs, and starts and stalls along a steep, slippery track. An addict must overcome enormous emotional and practical hurdles. For instance, addicts often struggle with strong fears of being ridiculed and judged. An addict may lack confidence in the ability to 'tough out' detox, worry about paying for treatment and taking care of the family while in treatment. Further, an addict may have lost ties to friends and family along the way, and feel alone. The road to recovery can be so treacherous, in fact, that many never start it.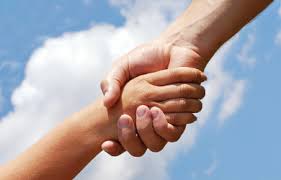 Relationship is Key
Helen Harris Perlman, a social worker and psychotherapy pioneer, suggested that it is our personal  relationship with someone that ultimately becomes the most powerful catalyst for positive change. Perlman identified relationship as the "heart of helping people" because of its ability to offer encouragement and support. The idea is that despite their minimizing, rationalizing, and denying, on a certain level, every addict recognizes he or she needs help. The goal is to use the positive force of one's relationship to connect with that part of the person who wants recovery.
Tips for positive use of relationship include emphasizing:
The fact that addiction is a treatable brain disease, not a character flaw.
The courage it takes to seek help.
That recovery is not a matter of personal willpower, but requires outside help.
That there are a variety of treatment options that can be tailored to meet a person's unique situation and needs, including practical, emotional and financial supports.
That while starting recovery can be terrifying, it is possible to succeed!
If you know someone suffering from opioid addiction, refer them to the BAC Member Assistance Program (MAP) for free, confidential, professional guidance. Call MAP toll-free at 1-888-880-8222. Calls are generally accepted from 8 a.m. to 7 p.m. EST Monday-Friday.