BAC Journal
>
IMI's Webinar Series Inspires More Union Masonry and Tile, Helping to Win Projects
IMI's Webinar Series Inspires More Union Masonry and Tile, Helping to Win Projects
Since the start of the pandemic, the International Masonry Institute's (IMI) webinar series has reached more than 16,000 architecture, engineering and construction professionals. The goal: Help educate and inspire the industry to use more union masonry and tile.
But it doesn't stop at inspiration—in fact, that's often just the start. Building designers frequently reach out to IMI for project support after attending a webinar because they know they can count on the expertise of its technical directors.
Take Brian Trimble, IMI Director of Industry Development and Technical Services, who recently presented on a perforated brick screen walls. "It's kind of a niche topic that not a lot of people have expertise on," says Trimble, who has consulted on myriad projects involving perforated screen walls, including Pennsylvania State University's Engineering Building West, recently awarded to BAC signatory contractor Harris Masonry.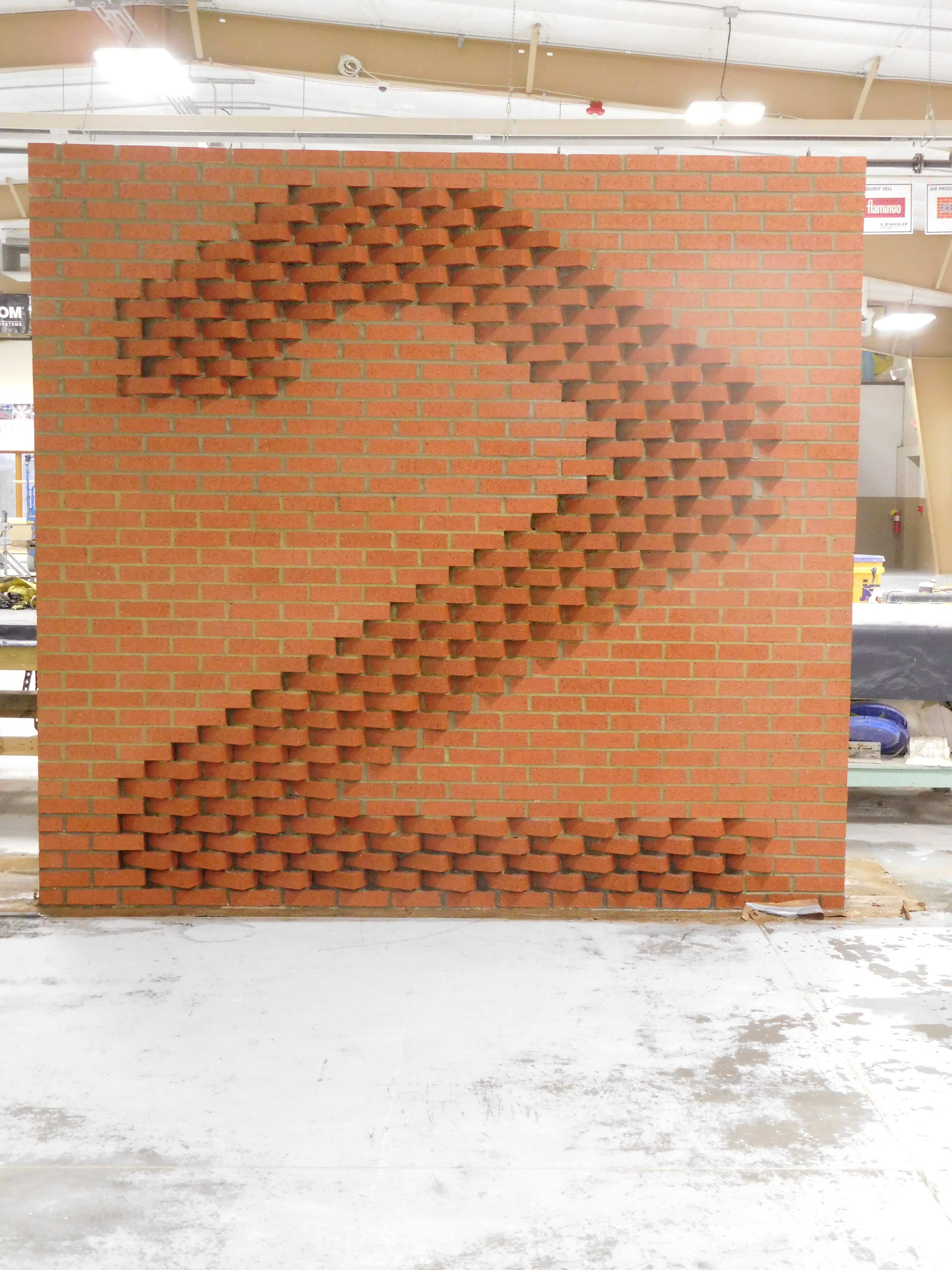 IMI Director Tom Elliott also generated important project leads from IMI's webinars. Eric Pros, Director of Design at DS Architecture and President of the American Institute of Architects Akron, reached out to Elliott after seeing a project in one of IMI's webinars that used special shaped brick to create a projecting façade. It inspired Pros to try something similar for a project he was designing—the Lakewood Fire Station #2 in Ohio.
With the help of Ken Kudela, Director for the Ohio Kentucky Administrative District Council and apprentices at the Northern Ohio Regional Training Center, Elliott created mockups to create a proof-of-concept for the design. The station will use angled brick to create a dimensional number 2 as a feature wall on the building's exterior.
Pros saw the combined expertise of IMI and BAC's skilled craftworkers in action, which helped the project get awarded to BAC signatory contractor United Masonry. "I can't wait for the first time people see it on Detroit road. I think it's going to look really sharp and be a great way to pay tribute to all those who serve at Station #2. Thank you, and all your apprentices for your hard work on this."
BAC signatory contractors also are benefitting from the webinar programs. For example, Greg Hess, President and CEO of Caretti Masonry, discovered new workforce development opportunities on a recent IMI webinar about terra cotta repair and restoration. Soon, his employees will be taking a new terra cotta repair and rebuild course offered as a part of IMI's Historic Masonry Preservation Certificate Program (HMPC), with hands-on training provided by the Interntional Masonry Training and Education Foundation. 
The course will help them prepare for an upcoming Homeland Security project in Puerto Rico—the San Juan Custom House, a two-story Spanish Colonial Revival listed on the National Register of Historic Places known for its ornate terra cotta.
These are just a few of many exciting projects that IMI is currently supporting. Bringing together IMI's technical expertise with highly skilled and trained BAC craftworkers and contractors is the key to winning more union masonry projects.