BAC Journal
>
Job Corps Graduate Arkeem Watford-Mitchener Gets Fresh Start in Seattle
Job Corps Graduate Arkeem Watford-Mitchener Gets Fresh Start in Seattle
A BAC apprenticeship can be a life-changing opportunity. Just ask Arkeem Watford-Mitchener. After graduating from the Oneonta Job Corps tile program in New York, he joined BAC Local 1 WA/AK, where he landed an apprenticeship with the Western Washington Joint Apprenticeship and Training Committee in Seattle.
The Pacific Northwest was a long way from Watford-Mitchener's hometown of Brownsville, a notoriously violent neighborhood in Brooklyn, New York—an area where 40% of its residents live below the poverty line.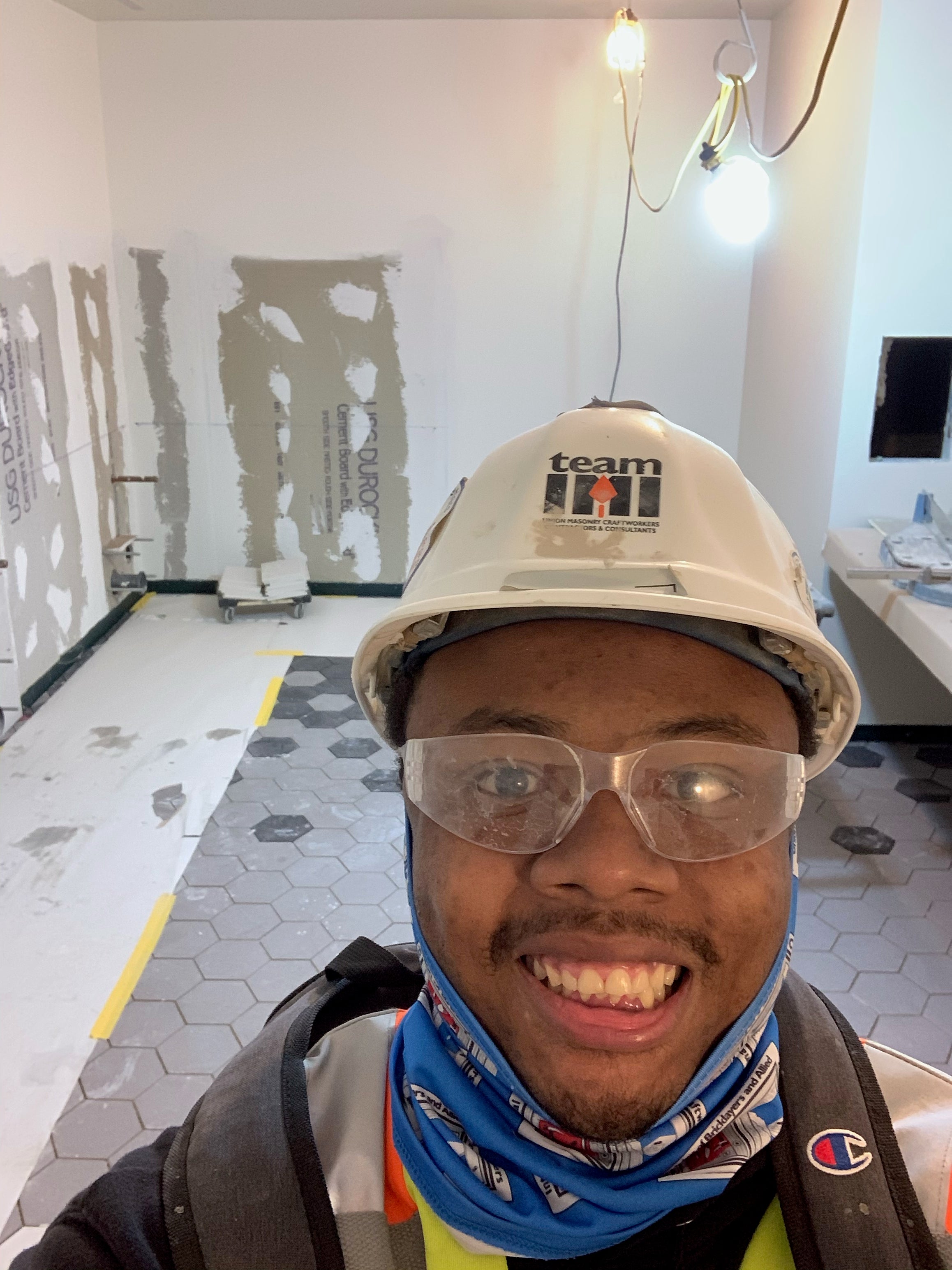 "I wanted to change my environment," Watford-Mitchener says. "I grew up in a harsh environment. I just had to get away from everyone who was close to that. I was too close to people who weren't trying to help me help myself. I'm so happy I got this opportunity."
At Job Corps, Watford-Mitchener was given the structure and guidance he needed from BAC member and instructor Mike Beamer. And while there were days Watford-Mitchener says he wanted to quit, Beamer never gave up on him.
"He always had faith," Watford-Mitchener says. "He made me into the tile setter I am today."
Watford-Mitchener cops to not being sure he would even like the tile business when he entered the program. There was no history there for him. But when he put himself into it, he found there was a passion. "Mr. Beamer showed us his trade, giving us the skills that made him a master. He knows how to talk to every student in his class to get them to understand what he's teaching. He's a great instructor. I knew I couldn't let him down."
Today, Watford-Mitchener works for Skyline Tile and Marble Inc., a Women Business Enterprise (W.B.E.) and BAC signatory contractor specializing in custom commercial tile installation. "My employer is so nice. When my wife had our daughter a few weeks ago, they gave me time off and let me know I could come back as soon as I was ready."
As a member of BAC Local 1 WA/AK, Watford-Mitchener feels like he has finally found a community. "You'll meet some of the nicest, realest friends of your life in the Union. Everyone here has welcomed me with such hospitality."
"Arkeem has been a fantastic apprentice," said Lowell Glodowski, Western Washington Masonry Trades apprenticeship coordinator. "He has the right attitude and is very reliable. He showed up to our training center ready for the challenge to start his first chapter with the BAC. We are thankful to have him in our program. I am honored to be an alumni of Job Corps and will continue to give back to both the BAC and Job Corp communities."
Thanks to his Union job, Watford-Mitchener is proud of the newfound independence he has found. "I have transitioned. My life is so much better. I have my own apartment. My kids are taken care of. Financially, I'm never looking back."
As for the future? Watford-Mitchener hopes to start his own company. "This is more than a dream come true. Hopefully, one day I can start my own business. I want something to leave behind for my family."