BAC Journal
>
From Job Corps Student to National Program Director: Jonas Elmore Shares His Career Success
From Job Corps Student to National Program Director: Jonas Elmore Shares His Career Success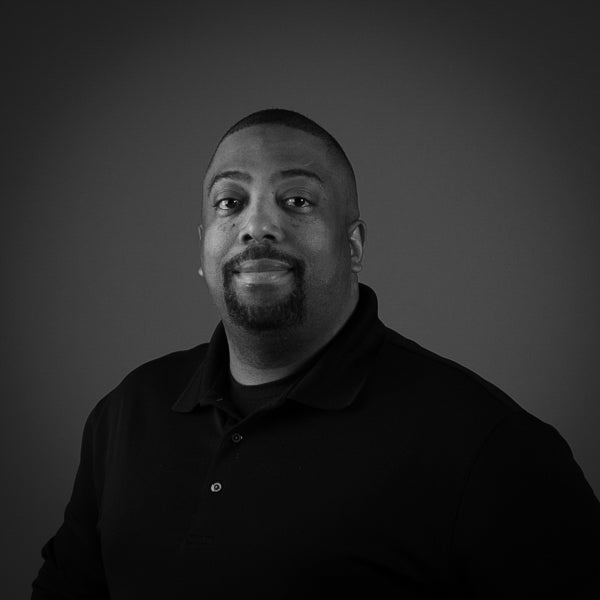 When Jonas Elmore signed up for Job Corps as a student in 1990, he didn't yet know he'd be pursuing a career as a union mason, much less becoming IMI's National Job Corps Director.
"My grandfather and his sons all dabbled in carpentry, so I thought, 'Oh, this would be good for me because I already know how to do some of it'" said Elmore. But it didn't take long for him to realize he wasn't going to follow in his family's footsteps: the carpentry classes left him unengaged and the shop tasks felt monotonous to him.
Elmore grew up on the south side of Chicago and was raised by a hard-working single mother supporting him and his two sisters. At 19, like most young adults, he was trying to figure out what to do with his life when he ran into an old friend from his high school football team. "He had disappeared from the scene. Nobody knew where he went. I asked where he'd been, and that's when he told me about Job Corps – that I could learn a trade and get my GED – for free," said Elmore. That fall, Elmore packed his bags for Golconda, Illinois, and began his journey with Job Corps.
At the suggestion of his roommate, Elmore tried his hand at bricklaying, and he was hooked from day one. "I'm just glad the instructor took a chance on me, because he wasn't taking any students," said Elmore, noting that the class was technically full when he enrolled. "I just fell in love with the trade," he said, remarking on the variety of the work and how quickly it captured his attention. "We did a lot of great work around the center…some dormitory remodeling, we built signs for the Shawnee National Forest, and because I had the talent, I got to travel to other centers to work on projects," he said.
Elmore's Job Corps instructor had an "old school, keep your head down, work hard mentality." Nonetheless, he encouraged Elmore's knack for the trade. When Elmore didn't get accepted into the union on his first try, he considered joining the military. However, his instructor, Lloyd Blair, (one of the first graduates from IMTEF's Instructor Certification Program), convinced him otherwise. "You're so talented," he told Elmore, and set out to help him join a BAC apprenticeship program.
As the International Masonry Institute's (IMI's) National Job Corps Director, Elmore encourages his instructors to act as mentors to students in the same way Blair did for him. "I tell my instructors that the students need a positive role model in their lives, and that it's their job to be that role model. Investing time in students and taking an interest in their future ultimately makes them more loyal to the trade and union," Elmore said, speaking from his own experience.
"It's rewarding to help people," he said, reflecting on his own time as an instructor at the Atterbury Job Corps Center, where he taught from 2002 to 2008. "You meet somebody that has no concept of the trade…and then you see them grow and develop. They leave, graduate from the program, and go on to be successful in their lives. Above and beyond money, that's the best feeling. I used to tell my students, 'money will never keep you in a trade. You have to absolutely love what you do.' And I just absolutely love what I do."
Despite his passion for teaching the trade, Elmore was initially reluctant to step into the role of instructor because he loved working in the field. "When I graduated from Job Corps, I moved to Indianapolis, Indiana and worked for a brick and stone contractor, Broady-Campbell, through my whole apprenticeship and career in the field, from 1992 to 2002," said Elmore, who joined BAC Local 4 IN/KY. He had taken a chance leaving behind his hometown of Chicago for Indianapolis. Knowing no one in the area, he quickly had to figure out how to make his way on his own. Elmore arrived in Indiana by bus, and within a few weeks, got his first car and apartment. 
"I had seen so many other people in my life fail, and from a young age," said Elmore. It was the fear of failure that kept him going – something that drives him to this day.
Elmore's drive for success was apparent. At Broady Campbell, he eventually started running jobs. "I got all around training [on the job]. You couldn't ask to work for a better contractor," he said, noting that in addition to brick and block laying, he had the chance to do stonework, welding, and marble work. At the encouragement of IMI's former national Job Corps Director and Local 4 IN/KY's Business Agent, Elmore was eventually persuaded to bring his talent to a new job as the Atterbury Job Corps Instructor. In that role, he took it upon himself to learn about the policy side and contractual parts of Job Corps, something that prepared him to step into the role of Regional Job Corps Director, and ultimately, become the program's National Director.
"I couldn't think of another job that I would love to do, except this one," he said. "And to think that I'm past half way in my career, it's unbelievable. Where did the time go? It's been very rewarding. I'm so happy that this organization took a chance on me and that I've been able to give back to the programs that gave me so much throughout my career."
The IMI operates 37 Job Corps brick and tile training programs at 33 centers around the nation, employing BAC instructors who provide classroom and hands-on training. Funded by the U.S. Department of Labor, Job Corps is a free program that helps eligible 16-24-year-olds build careers and independence. The program offers a viable pathway to a career in the trades. For more information on IMI Job Corps programs, visit imtef.org/job-corps-program.