BAC Journal
>
Labor and Management Working Together to Keep BAC Members Safe
Labor and Management Working Together to Keep BAC Members Safe
2020 Issue 1
Members at Work
As the COVID-19 crisis continues to keep much of our membership at home, some BAC signatory contractors are taking extra precautions to keep work environments safe for our members, especially in situations where members are required to be closer than the 6-foot social distancing guidelines recommend.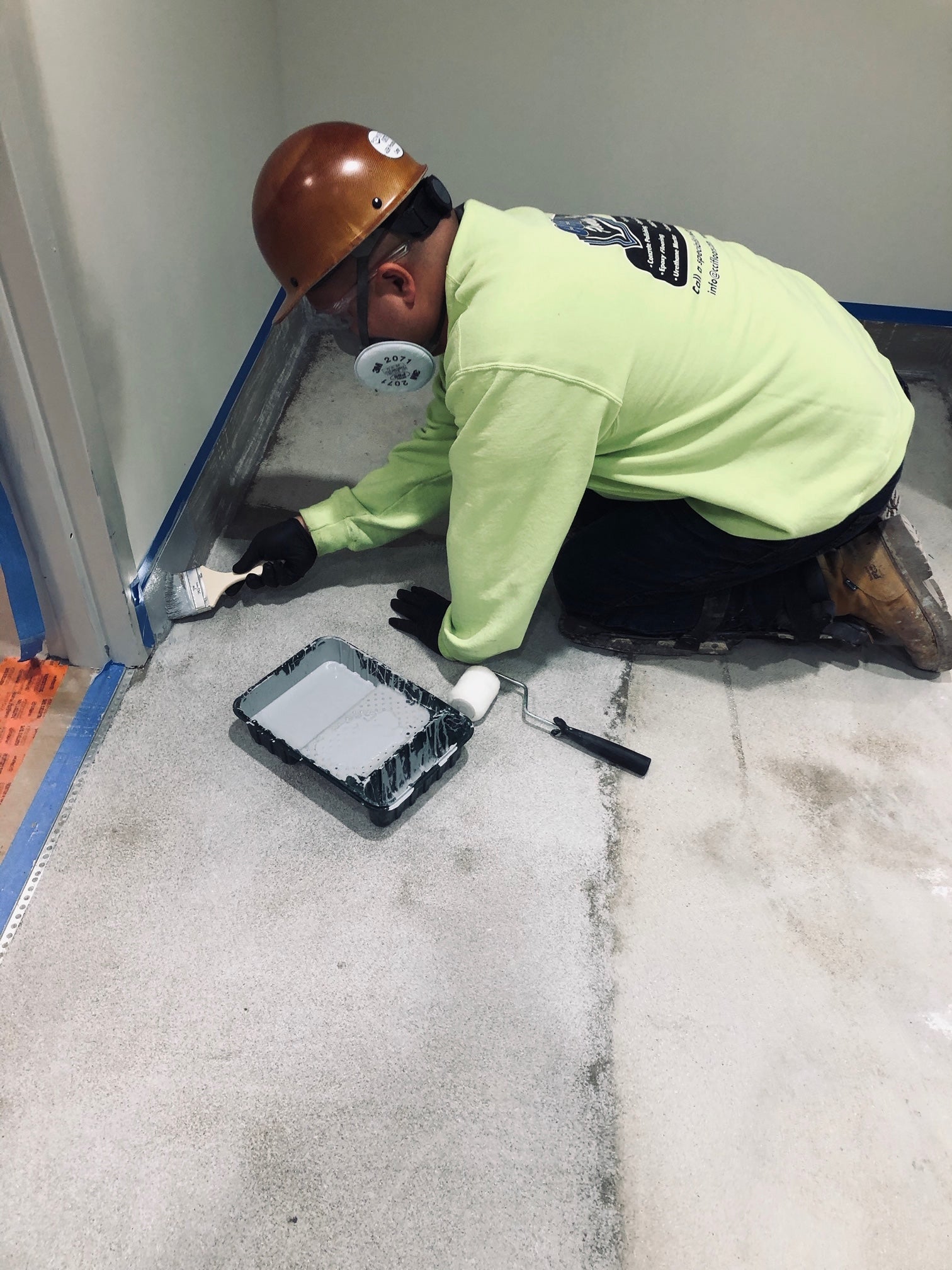 One of the keys to protecting workers and preventing the spread of the coronavirus is to establish a protocol that workers can follow. For example, OSHA and the Centers for Disease Control and Prevention (CDC) have provided resources and guidelines identifying where and how workers could be exposed on the jobsite—strategies that BAC signatory contractors are incorporating into their daily protocols. 
Examples include:
Requiring sick workers to stay home.
Installing hand-wash stations.
Offering multiple hand-sanitizing dispensers. 
Providing and requiring personal protective equipment (PPE) in areas where it would not normally be required.
Modifying work schedules by staggering shifts or offering alternate days of work or extra shifts to reduce the number of workers on a site at one time.
Break and lunch time are to be in "open air" when possible and maintain the required social distancing.
Providing disinfecting solutions to clean tools used by more than one employee.
Hosting group safety meetings via social media so that BAC members can view them on their smartphones.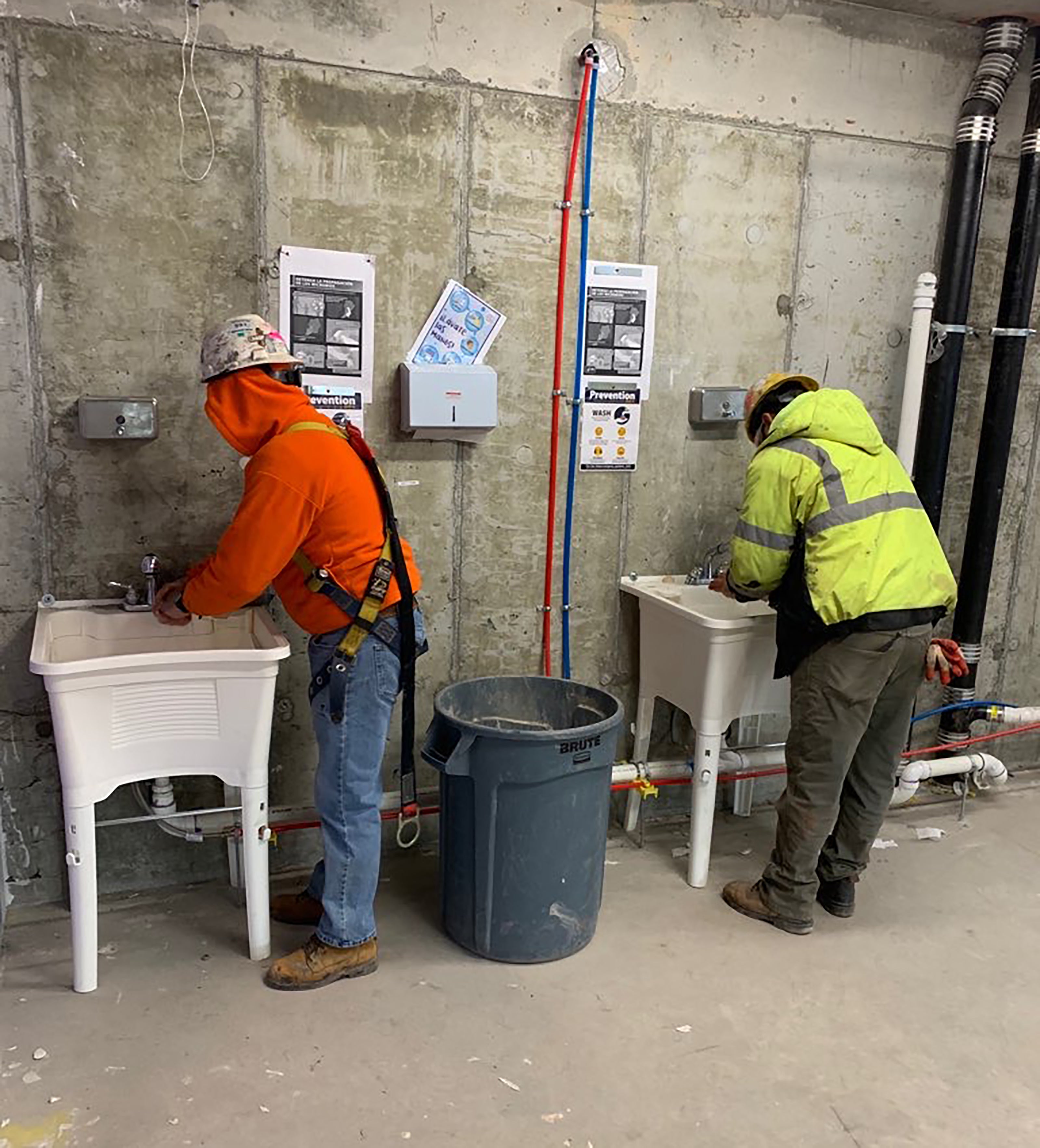 "These protocols are mandatory on our jobsites" says Mike Schmerbeck, President, Back Brook Masonry. "I am confident that if we can enforce and maintain our protocols, we can keep all of our employees healthy!"
Brian Jennewein, President, Local 1 MO believes that employing safe practices will enable BAC members to know they are being protected. "As a labor leader, our number one concern is for our members and our members family's health and wellbeing. Employers such as Heitkamp Masonry are taking every possible step to provide all the necessary PPE to protect our membership."
During such an unprecedented time—one that defies anything we have seen before—keeping a steady line of communications open is critical to maintaining a safe, effective and efficient work environment. "During this pandemic, we have found that we need to be creative and innovative in how we communicate with our employees about the virus, their exposure and what we are doing for them," says Tim Miller, President, Advanced Masonry Restoration. "Without this key communication, we would fail."  
Take for example OSHA's annual respirator fit testing requirement for the construction industry. In early April, OSHA extended a temporary leniency on annual respirator fit testing to all covered employers, directing its field offices to exercise "enforcement discretion" on fit-testing regulations amid the COVID-19 pandemic.
In light of this, employers must still make "good-faith efforts" to comply with OSHA's respiratory protection regulations, including (among other steps) communicating to workers whether annual fit testing is suspended temporarily.
President Allen of the ADC 1 Illinois 1 had this to say "While most of our members are fortunate enough to be working, my biggest priority is keeping the membership safe on the jobsites. Due to stringent measures being taken by General Contractors and our Signatory Contractors alike, they have been able to adapt the job sites to follow the OSHA and CDC guidelines. We will continue to monitor the progress of each jobsite through these very difficult times."
IUBAC Secretary Treasurer Bob Arnold says things like this will be a part of the "new normal" BAC members must embrace. As the industry mourns the passing of some of our members from this terrible virus, it is imperative that each of us take the necessary steps to stay healthy. Follow the rules: If you are sick, stay home. If you are at work, wear your mask and gloves. Wash your hands often. 
"When the first wave of this pandemic passes, we may not even see a new normal until a vaccine is introduced," Arnold says. "Gestures like shaking hands may be a thing of the past. Masks and gloves could be a staple on all jobsites. But if that is what it takes to keep all of us safe, so be it. We will continue to do what it takes to make sure our members feel we have their best interests at heart. And if you feel threatened for your safety, call your local business agent."