BAC Journal
>
Local Compass
Local Compass
2017 Issue 2
Local Compass
Local 2 New York/Vermont 
On May 9th, BAC Local 2 New York/Vermont 75-year member John B. West received his service award from the Local officers at Lake Forest Senior Living Community in Plattsburgh where he lives. Brother West's family members – daughter Janet Clerkin, son Paul, and Paul's wife Liz – also attended the award ceremony. 
Brother West graduated from State University of New York at Delhi in 1942 when he enlisted in the U.S. Navy Sea Bees (Construction Battalion) and joined then BAC Local 92 NY. After World War II, he returned to Plattsburgh and worked for many decades on buildings, schools and churches across the North Country. Brother West served as the Local's President for seven years. 
A sampling of his many jobs include the Base Exchange and Recreation Building at Plattsburgh Air Force Base, Skyway Shopping Center, Champlain Hotel conversion to Jesuit novitiate, and dorm and faculty residences at the Miner Institute in Chazy.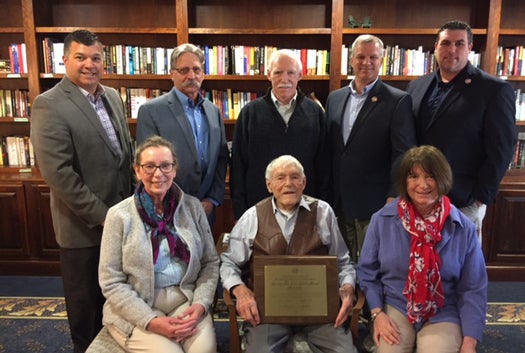 Local 3 Massachusetts/Maine/New Hampshire/Rhode Island 
BAC Local 3 MA/ME/NH/RI member Edward Dolan received an award commemorating his 75 years of union service from Local 3 MA/ME/NH/RI President Chuck Raso. Brother Dolan's father was also a 50-year member of BAC.
A World War II veteran, brother Dolan joined BAC as a bricklayer in 1942 and started working for BAC signatory contractor Grande Brothers. He performed work on many projects including Charlton Memorial Hospital, Saint Anne's Hospital and Catholic Memorial Home. His favorite project, also his last project as a bricklayer, was the renovation of Sunset Hill in Fall River in 1985. 
"Brother Dolan is a hard-working bricklayer and dedicated member," BAC President Chuck Raso said. "He sets a great example for all BAC members."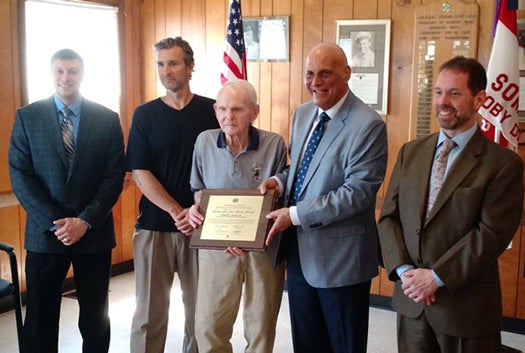 Local 1 Nova Scotia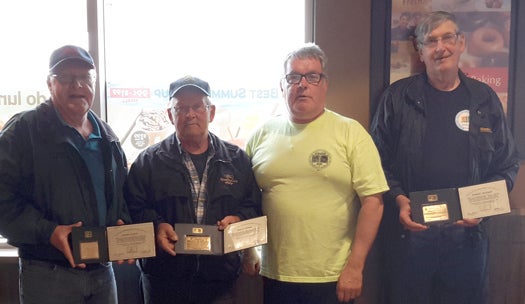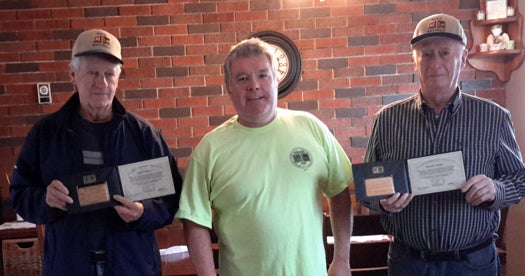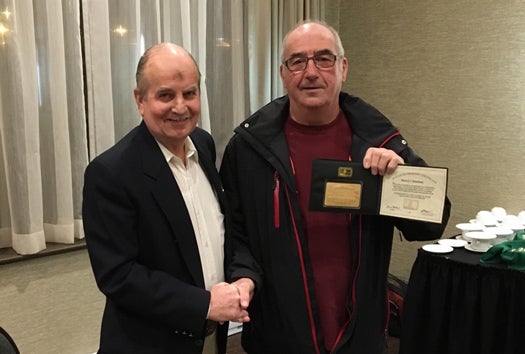 Local 8 Southeast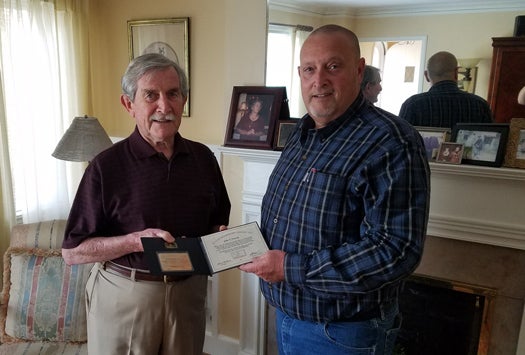 Local 4 Indiana/Kentucky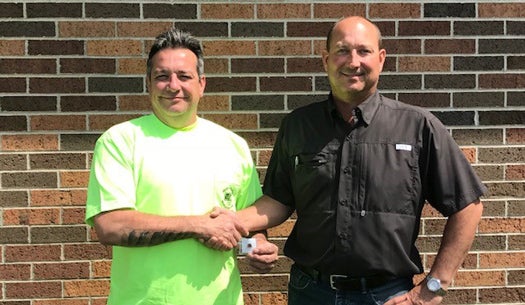 Local 8 Illinois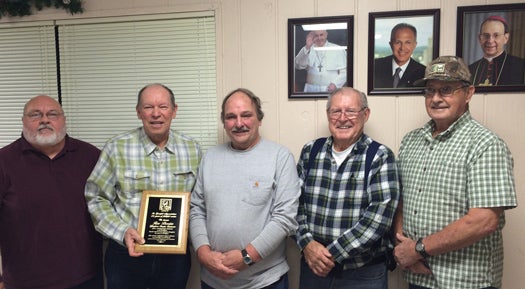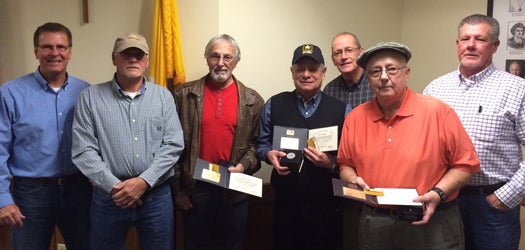 Local 8 New Brunswick