BAC Journal
>
Masonry Remains Affordable as Construction Material Costs Skyrocket
Masonry Remains Affordable as Construction Material Costs Skyrocket
Across the country, construction material costs continue to escalate as masonry product prices remain stable. In light of price surges, the International Masonry Institute (IMI) is working hand-in-hand with design professionals and owners to help them take advantage of BAC-installed materials, which continue to be affordable, efficient, and timeless building options.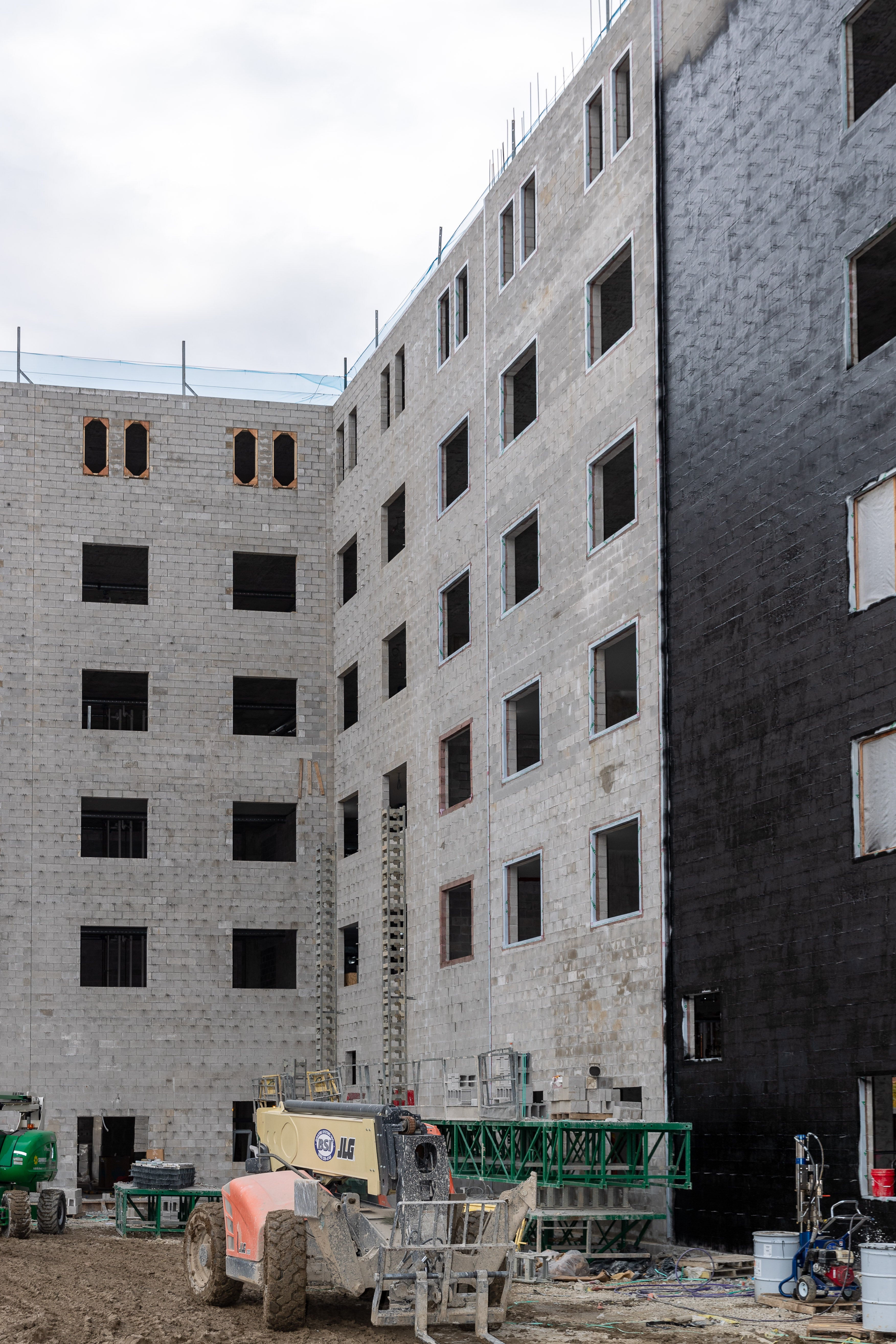 From April 2020 to April 2021, lumber and plywood prices surged 85.7%, and steel mill products 67%, according to the U.S. Bureau of Labor Statistics' Producer Price Indexes (PPI). In the same time frame, concrete block and brick saw only a 4.2% increase, while brick and structural clay tile rose just 3.8%.
Supply chain disruption caused by the pandemic, coupled with tariffs on imported construction materials like steel, have contributed to the rising material prices.
One of the reasons that masonry remains affordable is that it's produced locally – and therefore, readily available for U.S. construction projects. Further, 93% of rebar used on domestic construction projects is sourced in the U.S. and made primarily from recycled material.  
Here are some of the advantages of structural masonry in comparison with structural steel that IMI promotes to encourage more architecture, engineering, and construction professionals to use concrete masonry: 
CMU attributes:
Locally produced
Locally available stock
No fabrication drawings
No tariffs
Simple foundations
Lateral resistance available
Structural steel attributes:
Mostly imported 
Long lead time
Fabrication drawings and review
Tariffs
Complex foundations
Expensive moment frame 
All these benefits mean that CMU is not only significantly more affordable but can get off the ground much more efficiently than structural steel. A CMU foundation can be laid while steel fabrication drawings are still under review. 
Plus, structural masonry coalitions led by IMI across the country offer free engineering services to firms to make it easy for them to choose CMU on projects. 
To ensure BAC signatory contractors and craftworkers have as many work opportunities as possible, IMI also educates AEC professionals on a wide variety of loadbearing systems, including single-wythe CMU and structural clay brick, cavity walls, proprietary systems like Insultech, hybrid structures, and prefabricated elements.
Through all these efforts, IMI holds up BAC craftworkers and contractors as the most qualified, well-trained, and suited professionals to install structural masonry. At the end of the day, that contributes to more union masonry workhours.