BAC Journal
>
Meet BAC Members Committed to Lifelong Learning & Career Growth
Meet BAC Members Committed to Lifelong Learning & Career Growth
2022 Issue 2
IMI and IMTEF
At the BAC/IMI International Training Center (ITC), BAC members from across the country are working to expand their career opportunities. From apprentices just getting their start to experienced journeyworkers; meet some of the dedicated members taking advantage of IMTEF's lifelong learning programs.
LEAISURES EXPAND FAMILY LEGACY IN THE TRADES AS FUTURE COMPANY OWNERS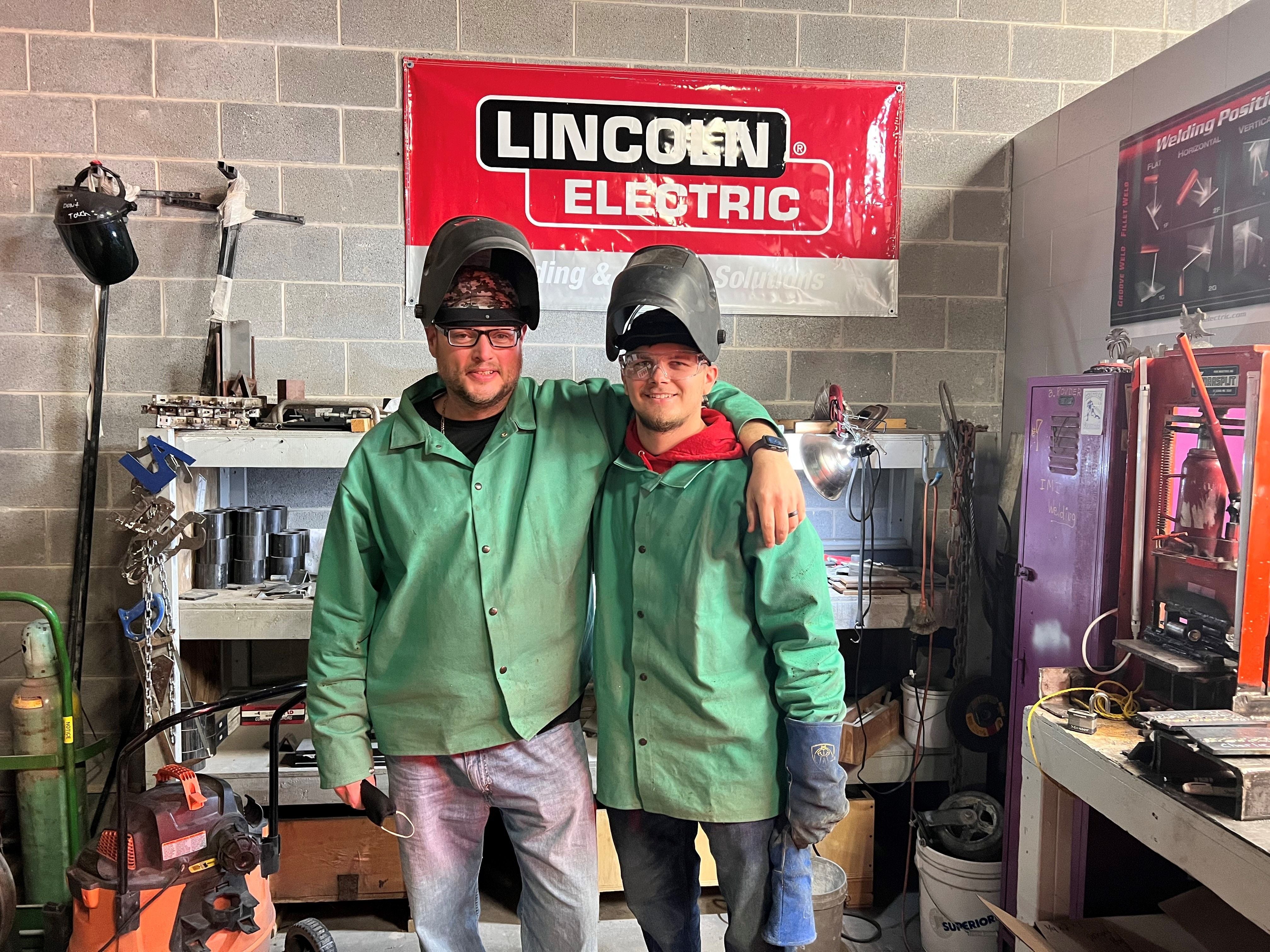 Charles and Billy Leaisure are a dynamic father-son duo from BAC ADC Ohio/Kentucky with experience in bricklaying and masonry restoration. They recently earned both their welding and JAHN certifications together at the ITC.
Charles already has quite a few advanced trainings under his belt, with half a dozen certificates from the ITC and over 70 certificates of completion from IMI's webinar series. "I'm just a blue-collar guy," he said. "When I was in school, I didn't enjoy it much, but as I've gotten older, that's changed. I want to learn until I can't anymore. I'd like to one day be the smartest person in the room."
Charles instilled an appreciation for education in his son, Billy. "The welding certification will help me expand my opportunities, so that when work slows down, I can stay busy," Billy explained.
As Charles continues to enhance his skillsets, the opportunity to become a business owner became a reality for him and his family. "I work for a restoration company and the current owner would like to pass the baton to me, so we are in the process of finalizing the transfer," expressed Charles. "Never in my life would I have imagined that I would own a business that I get to pass on to my children one day."
SEGURA WEST, RESTORATION APPRENTICE, BUILDS HIS AMERICAN DREAM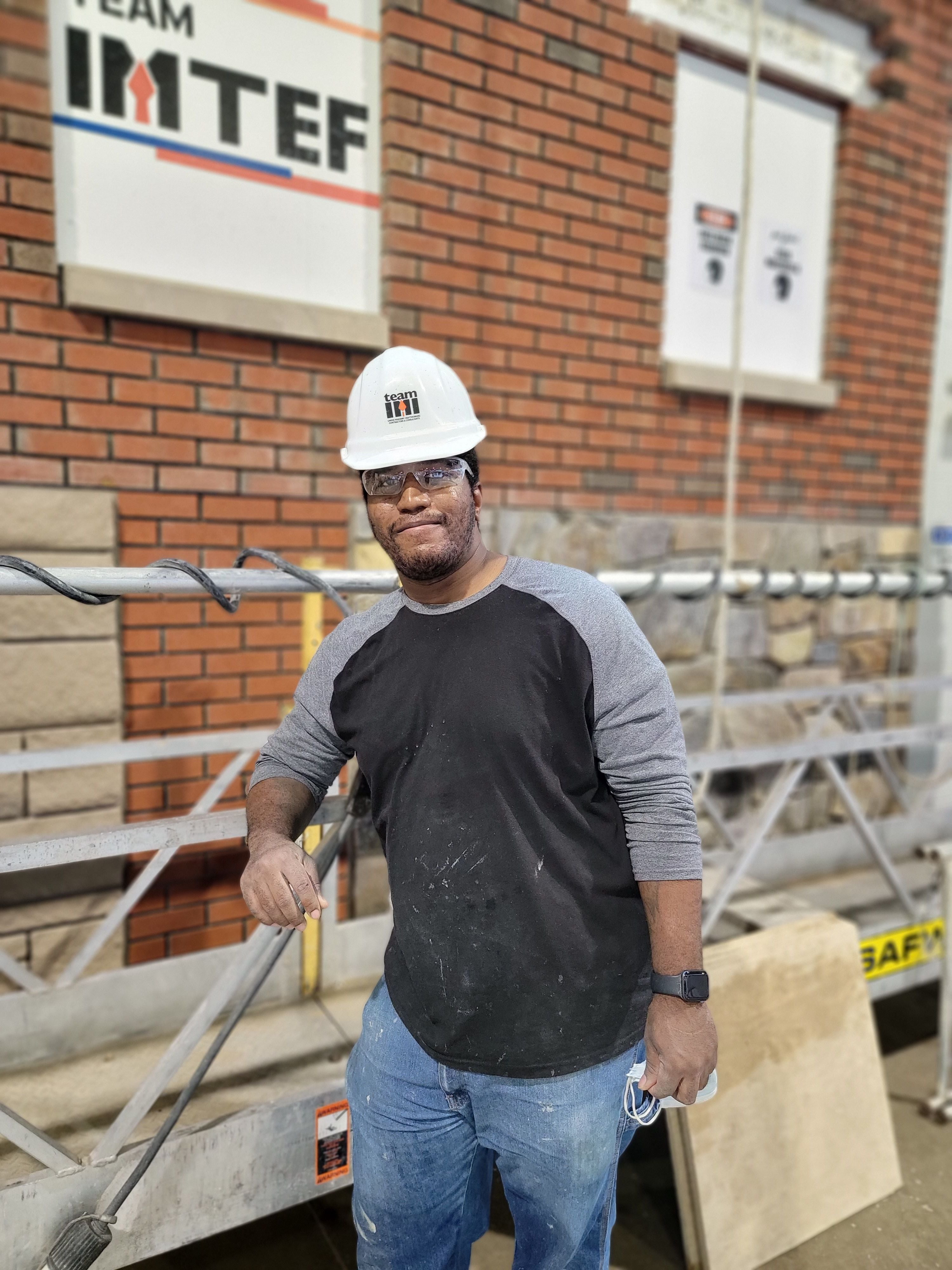 Before coming across a job advertisement online for apprenticeship opportunities with BAC Local 2 New York/Vermont, Nathaniel Segura West was working as an Uber driver. "I was looking for a stable, long-term career," he explained. "I applied but had no idea they'd hire me, because I didn't have any prior experience in the construction industry. It ended up being a really good choice."
West recently completed his pre-job training in restoration at the ITC, where he learned all the basics of his trade, along with important safety skills to prepare him for the jobsite.
"This is a great opportunity for me. It's a chance to live the American dream," said Segura West, a Panamanian immigrant. "It's not just a job. You're learning a skill and improving your life. I look forward to growing professionally and becoming a journeyworker." He is excited to return to the ITC for more advanced specialty training in future.
ANSELL, BRICKLAYING INSTRUCTOR, WALKS THE TALK FOR HIS STUDENTS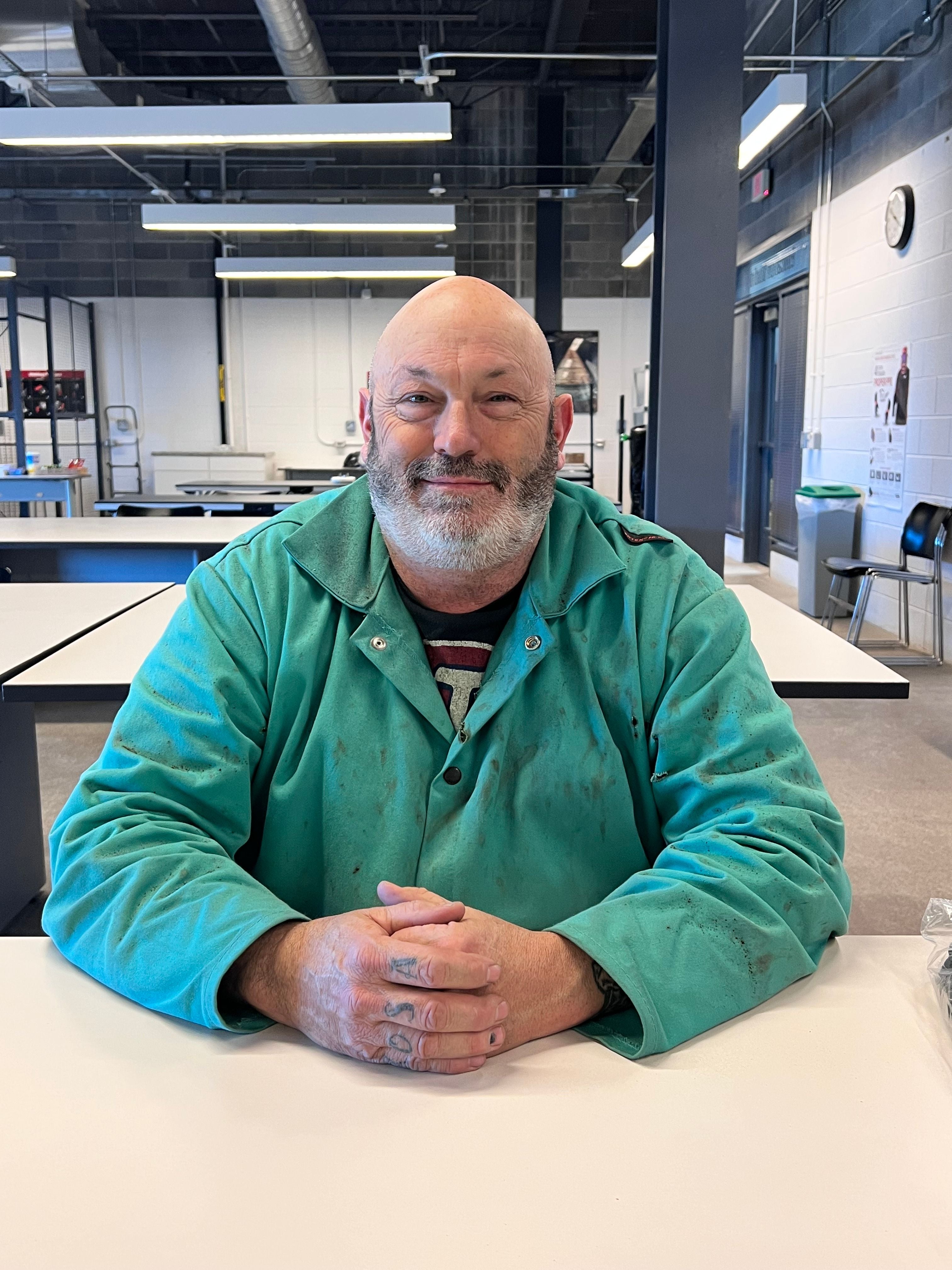 As a bricklaying instructor for BAC ADC Ohio/Kentucky, Scott Ansell knows how critical continuing education is to mastering the craft and keeping up with the ever-changing construction industry. That's why he decided to pursue his welding certification at the ITC.
"There's always going to be another certification you can get. What we do is probably the hardest form of art there is," Ansell said. "As an instructor, I want my students to know that there will always be room to grow."
Ansell encourages his fellow brothers and sisters to become teachers and mentors on the job. "I make it a point to give back to the next generation of craftworkers by teaching them skills on the jobsite and purposely moving slowly and providing instruction so they can learn. They're the future of our union. Times have changed. We all need to be a little patient and encouraging to our apprentices, or else they'll leave for other opportunities," he advised.
Instructors like Ansell also visit the ITC for train-the-trainer programs, where they learn to teach IMTEF's national standardized curriculum to members in their home local or ADC.
GRAJEDA READIES TO TAKE ON REFRACTORY WORK
Alex Grajeda is a proud restoration apprentice with BAC ADC 1 Illinois, who enjoys restoring and maintaining Chicago's skyscrapers. He visited the ITC this winter to learn more about another side of the trade he's interested in: refractory.
"For me, it was important to come and get better training, because I've been doing refractory work here and there and want to have more chances to land jobs," Grajeda said. "This training alone shows how much our union takes pride in preparing us and teaching the craft. It's not like the non-union [companies], where they throw you to the wolves. I know what it's like because I came from that side. I was tired of having no benefits. Being in the union to me means a better future."
Grajeda learned about that chance at a better future through a friend. Even as locals try new recruitment strategies – from online job ads, to targeted social media, and more — referrals from friends and family are still a powerful way to connect more people with middle-class careers in the union trowel trades.