BAC Journal
>
Members Are BAC's Priority
Members Are BAC's Priority
2017 Issue 3
President's Message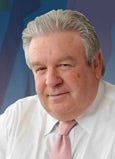 The country has been hit hard by a series of National disasters this year. Hurricane Harvey devastated Texas and Louisiana; Hurricane Irma pounded Florida and surrounding areas; Hurricane Maria has caused great suffering in Puerto Rico, and California is facing the worst wildfires in history. At times like these, it is important for all of us to pull together and provide all the support we can for our fellow citizens in need. BAC has been doing what we can to be of assistance, giving donations through BAC Disaster Relief Fund and volunteering to help those in need (see page 8). To request assistance from the Fund or to make a donation, please see detailed instructions below. 
In the last edition of the BAC Journal, we featured copies of the letters I sent to President Trump and Secretary Acosta urging the Trump Administration to enforce the silica standard as soon as possible. As you all know, the new Silica Standard has been a high priority for BAC for years.  Our members have suffered greatly from exposure to silica dust, and the new standard will go a long way toward helping to protect the health and safety of all workers. We were pleased to learn that, despite efforts of some contractors to further delay enforcement of the rule, the Trump Administration began enforcement of the rule on September 23rd (see page 19). The rule continues to face a court challenge brought by some contractors, but it is notable and admirable that the Trump Administration's Department of Labor continues to defend the rule in court. The fight is not yet over, but we have made some significant strides toward better protection of the health of our members.    
Our Union has always put members first, whether it's fighting for safe and healthy working conditions or providing relief in difficult times. No matter how society changes, our goal is and will always be improving our members' quality of life, on and off the job, because our members are our priority.
To request assistance from the Fund, please contact your Local Union or Administrative District Council, which will work with the International Union to provide assistance checks to members in need as soon as possible.

If you have further questions, please contact the International's toll-free number at 1.888.880.8222 or email askbac@bacweb.org.

Your willingness to help BAC members in need is deeply appreciated. Please note that the BAC Disaster Relief Fund is a stand alone legal entity and contributions are tax-deductible. Please make checks payable to BAC Disaster Relief Fund and mail to:

BAC Disaster Relief Fund
c/o IU Executive Vice President Gerard Scarano
International Union of Bricklayers and Allied Craftworkers
620 F Street, N.W.
Washington, D.C. 20004