BAC Journal
>
Pro-Worker NLRB General Counsel Jennifer Abruzzo
Pro-Worker NLRB General Counsel Jennifer Abruzzo
2022 Issue 4
Legislative & Political
One major reason that it's important to have a US President who is supportive of organized labor is the people appointed to key offices within the administration. Labor is experiencing the support of President Biden everyday through the work of his choice for the National Labor Relations Board (NLRB) General Counsel.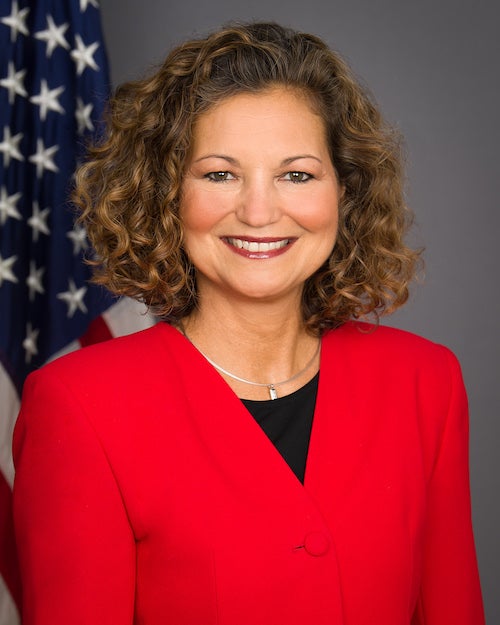 Jennifer Abruzzo became the General Counsel for the NLRB on July 22, 2021. Abruzzo has over twenty years of experience working as an attorney for the NLRB, and during the Trump Administration she served as special counsel to the Communication Workers of America.
The Trump Administration's NLRB was viewed as the most anti-union board in the history of the agency. The Republican majority of the NLRB and the General Counsel were almost all attorneys from union busting law firms. In fact, Peter Robb, the General Counsel at the time, had a long history as a union buster, including advising the Reagan Administration to fire the Air Traffic Controllers in 1981, effectively destroying their union. Robb was so awful for workers that President Biden asked for his resignation on his first day as President.
Abruzzo comes at the job from a different perspective. She aggressively supports the mission of the NLRB to encourage workers to join unions and collectively bargain for their wages and benefits. She is working to prevent employers from illegally subverting unions, including efforts to stop forcing workers to attend mandatory "captive audience," anti-union meetings. Abruzzo has also sought increased penalties for employers who illegally fire workers for supporting unions and is reconsidering many anti-union rulings of the Trump Board that diminished the rights of workers.
An important part of Abruzzo's agenda is to strengthening enforcement of the National Labor Relations Act. She advised Regional Offices to seek "the full panoply of remedies available to ensure that victims of unlawful conduct are made whole for losses suffered as a result of unfair labor practices."  Employer fines and backpay for workers are rising, and more workers are seeing their rights protected.
Abruzzo is also leading an effort at the NLRB to protect undocumented workers from being abused by their employers. These protections are important in the construction industry, because it stops unfair contractors from taking advantage of a cheap, disenfranchised workforce. This helps even the playing field for union contractors, and protects all construction workers from declining standards. 
However, underfunding the agency and staff vacancies continue to plague the NLRB. Years of neglect of agency have had a negative impact on the effectiveness of the agency.
With Abruzzo as General Counsel and a new NLRB majority, workers will see an improvement as the Board works to protect their rights and supports the mission of the agency. The BAC supports all efforts to have Congress pass a budget that funds the NLRB to the capacity it needs to continue the important work of protecting working families.