BAC Journal
>
Secretary of Labor Walsh and Congressman Hoyer Visit IMI/IMTEF Training Center
Secretary of Labor Walsh and Congressman Hoyer Visit IMI/IMTEF Training Center
2022 Issue 3
Legislative & Political
On August 4, the BAC and IMTEF hosted a visit from Secretary of Labor Marty Walsh and House Majority Leader Steny H. Hoyer (MD-05) to our International Training Center in Bowie, MD. After a tour of the state-of-the-art facility, Congressman Hoyer and Secretary Walsh participated in a roundtable to discuss registered apprenticeships with BAC Secretary-Treasurer Bob Arnold, IMI/IMTEF Director Caryn Halifax, local leaders and apprentices along with other invited guests.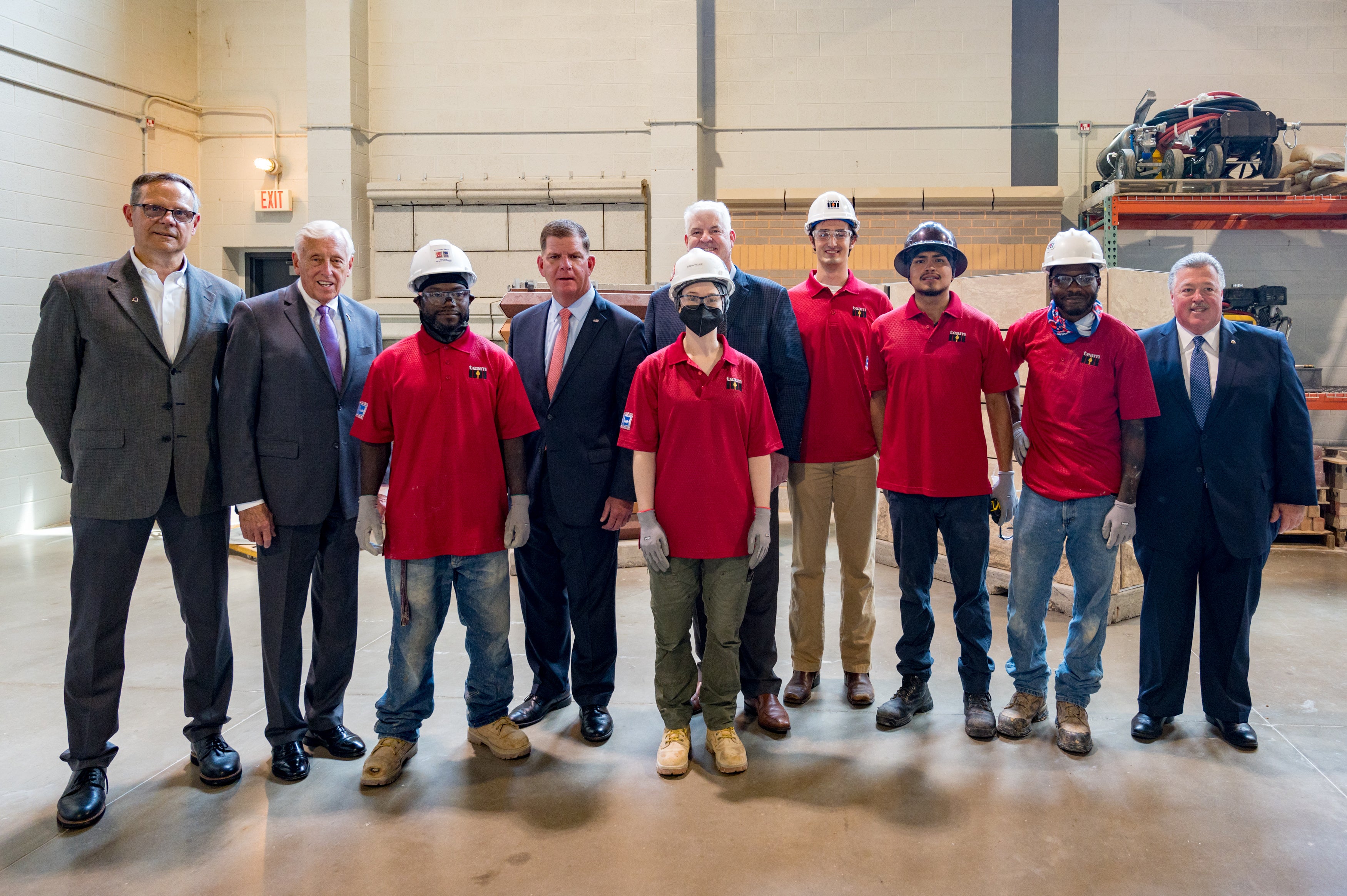 "Registered Apprenticeship is a proven model to connect workers to good jobs – a key priority for the Biden-Harris administration and for Congressman Hoyer," said Secretary Walsh. "IMTEF offers critical workforce development and training that ensures workers can support their families and create a rewarding career."
"Skilled labor is important. Not everyone can be a doctor or a lawyer," said BAC Local 1 Maryland/Virginia/DC Secretary-Treasurer Pedro Clavijo, who participated in the roundtable. "You can make good money being a union mason. This career allows us to provide for our families and contribute to our communities, which strengthens the economy."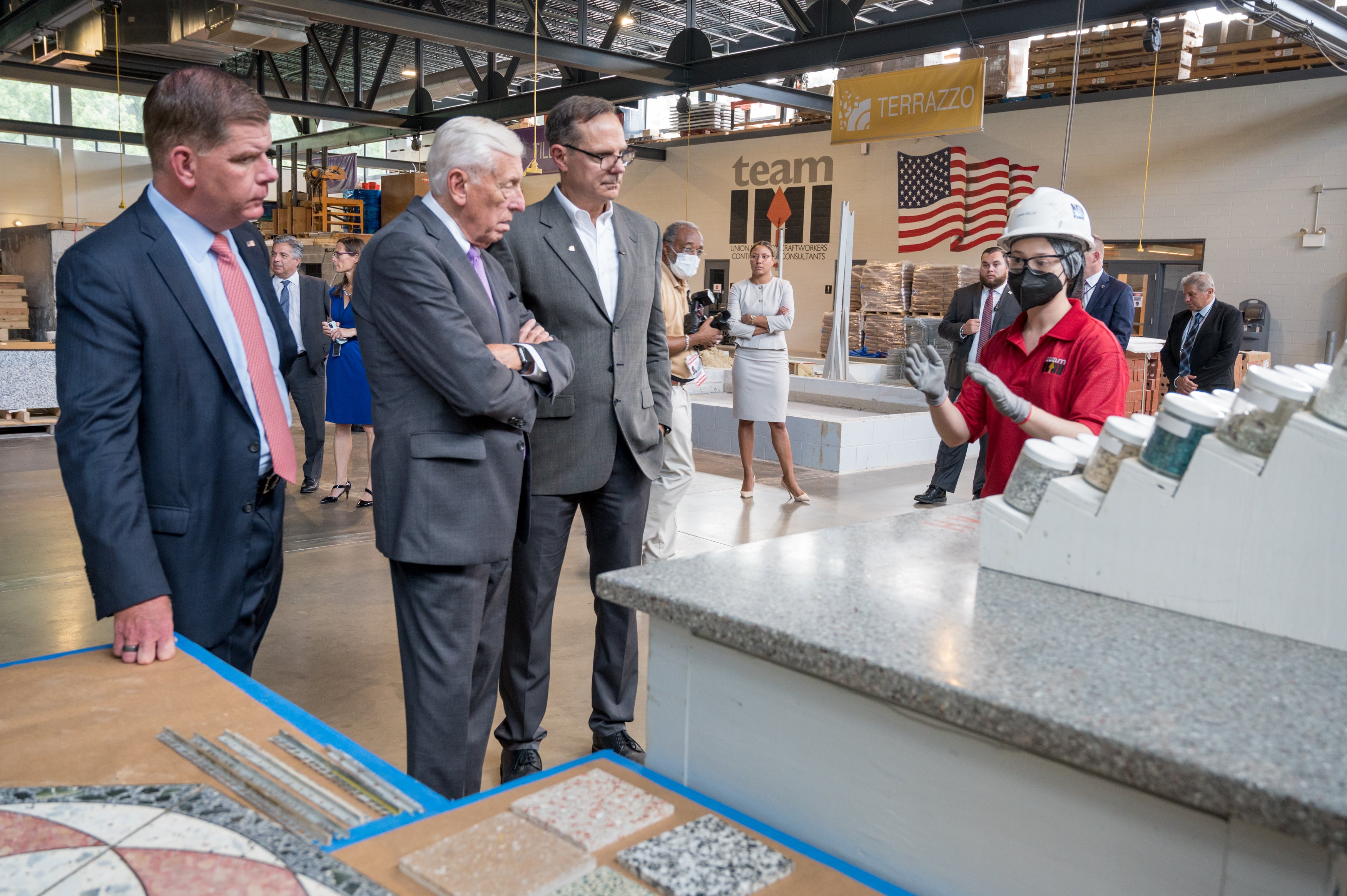 "Being an apprentice with BAC is all about developing tangible skills that cannot be taken away from you, no matter what," said Peter Thuronyi, an apprentice with BAC Local 1 Maryland/Virginia/DC, who also participated in the roundtable. "I like being able to see and point to the work that I've done. I admire how this program is all about people coming together and creating a standard of living that's increasingly rare." 
"Making registered apprenticeship opportunities more accessible to American workers not only ensures they receive the training and skills they need to build meaningful careers, but also allows the U.S. to maintain our competitive edge in this twenty-first century global economy," said Congressman Hoyer. 
"We appreciate Secretary Walsh, Congressman Hoyer, and others for taking the time to tour our facility and speak with our members," said BAC President Tim Driscoll. "Apprenticeships change lives every day. BAC apprentices receive the best training, benefits and job opportunities in the construction industry… Through this process they master a craft that is in demand across the country."