Local 1 Minnesota/North Dakota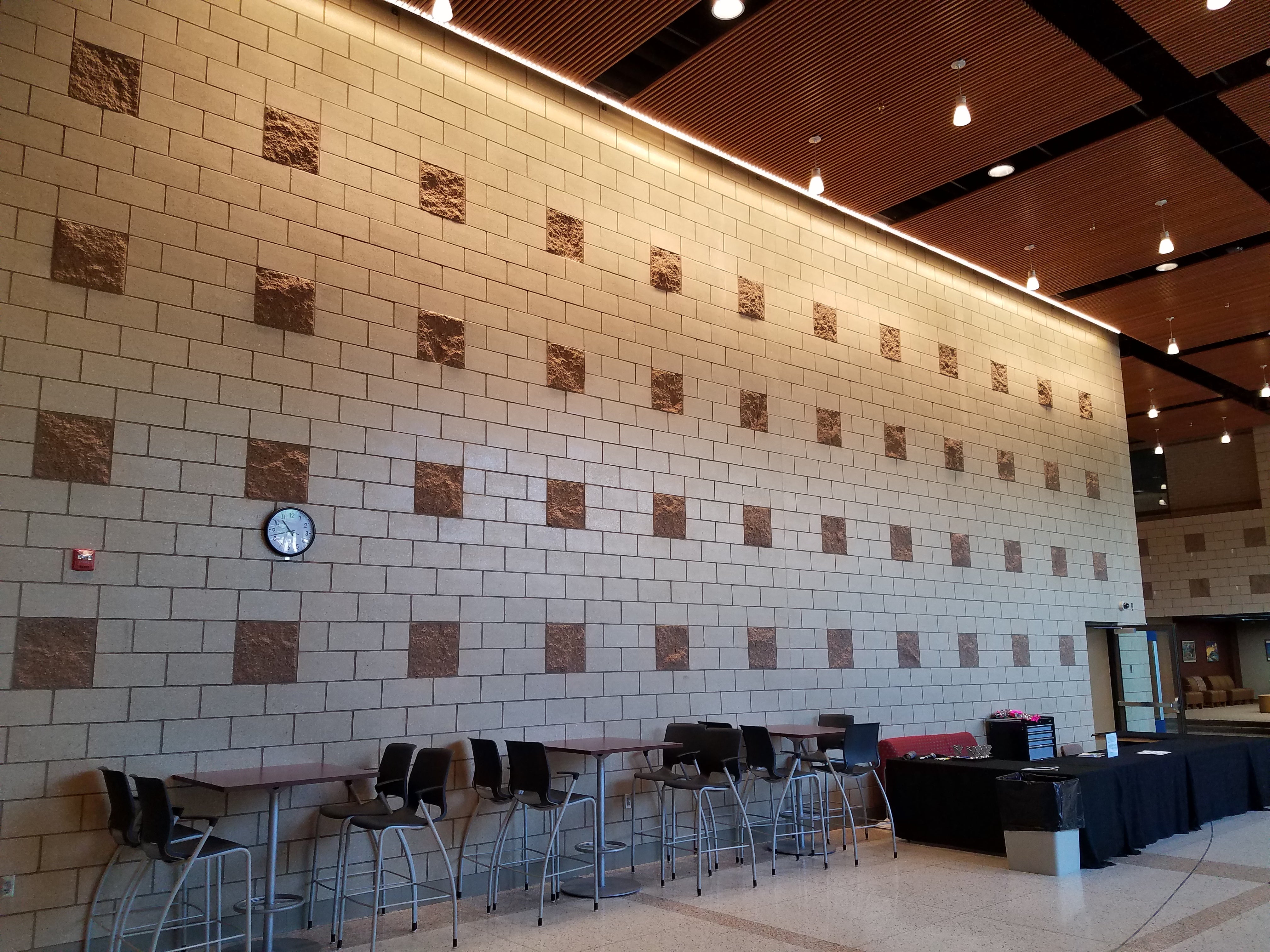 Simley High School
Inver Grove Heights, Minnesota 
Signatory Contractor:
B&D Associates, Inc.
St. Paul, Minnesota 
Architect/Designer:
Architects Rego + Youngquist, Inc. 
Minneapolis, Minnesota 
Members of BAC Local 1 Minnesota/North Dakota built this addition to the north side of the school. A centerpiece of the project was a major expansion of the auditorium, more than doubling its size from 300 seats to 750. It also included new office space, and new practice rooms for the band and choir.
The project utilized a wide range of masonry materials, unit sizes, and patterns in expanding the auditorium and connecting hallway. The design used more than 30,000 face brick, and 50,000 concrete blocks arranged in stack bond, and ashlar pattern. The CMUs were mixed natural gray, burnished, glazed, rock-faced, and sound blocks. BAC members covered the auditorium walls in burnished block laid in ashlar pattern. The corridor walls were wrapped in a pattern of running bond with an accent grid of 16 by16 rock-face block.
The fine craftsmanship displayed on this project will greatly benefit the students and faculty of Simley High School for decades to come.