Mountain West Administrative District Council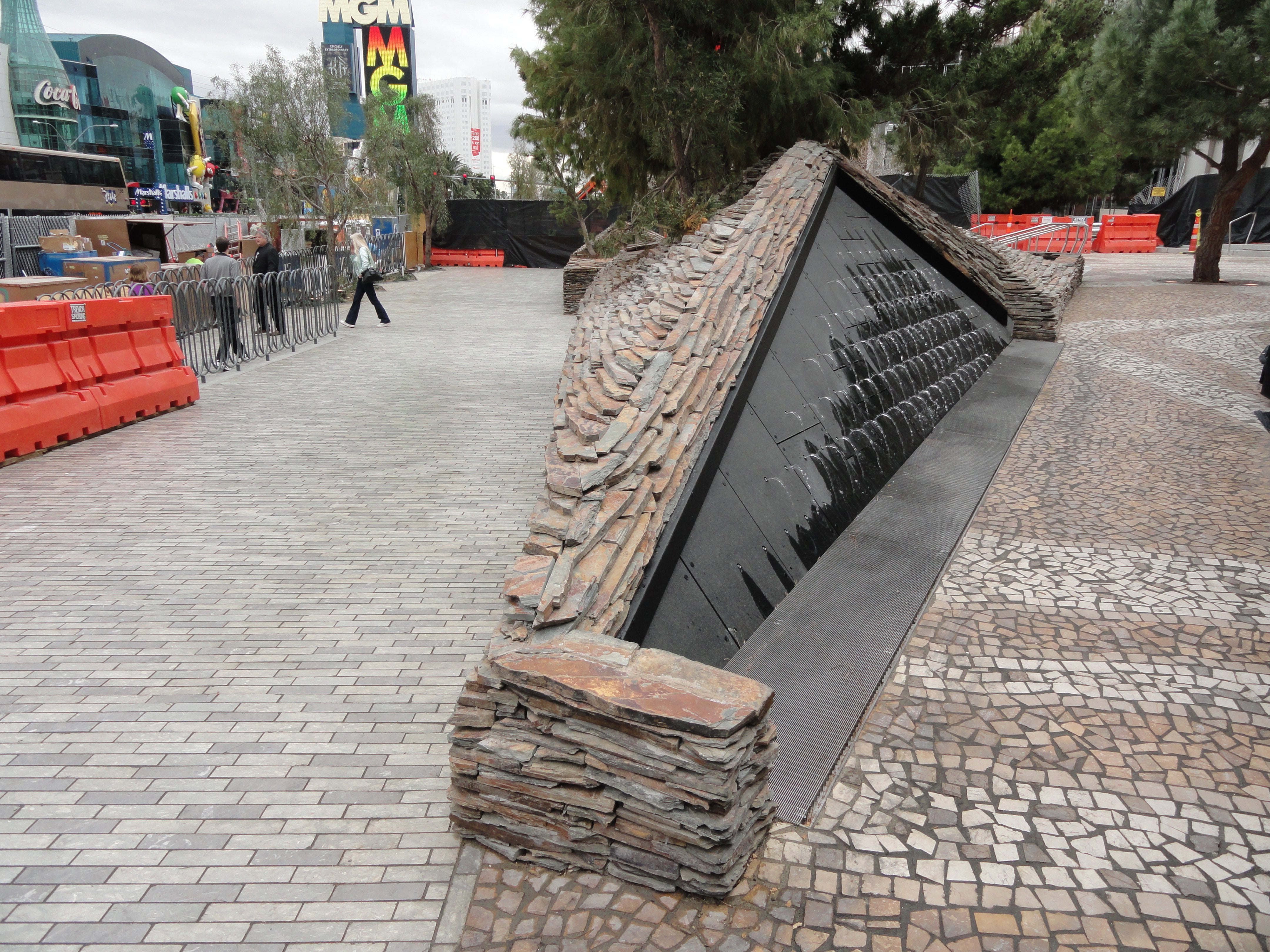 The Park, MGM
Las Vegas, Nevada

Signatory Contractor: 
Superior Tile and Marble
Las Vegas, Nevada
Architect/Designer: 
Marnell Companies
Las Vegas, Nevada
!melk
New York, New York
Cooper Robertson & Partners
New York, New York
Located between the Monte Carlo and New York-New York hotel-casinos, The Park is an immersive outdoor dining and entertainment space offering diverse restaurants, engaging public art, and dramatic desert landscaping. It was built by members of BAC Local 13 Nevada, working for the subcontractor, Superior Tile & Marble, Inc.
The project included Thinset installed marble and granite pavers, Sandset installed marble and granite pavers, and anchored large cubic stone for planters, steps and water features. The 4.6 million pieces were installed by hand in an architectural free-form pattern and the work was completed within six months.
The project was challenging, because it had to be done while Las Vegas tourists continued to move throughout the park. Logistics were also difficult due to tight spaces and the need to work around all other construction build-outs.  
Today, the area is a lush promenade, featuring sculptures, meta-quartzite stone from a local quarry, trees, native plantings, monumental shade structures fitted with theatrical LED lighting, 100 feet of dynamic cascading water walls, and patio dining.
Thanks to the brilliant craftsmanship of BAC members, The Park achieves MGM's vision of being a central gathering place and an oasis from the hustle and bustle of The Strip.