Local 3 California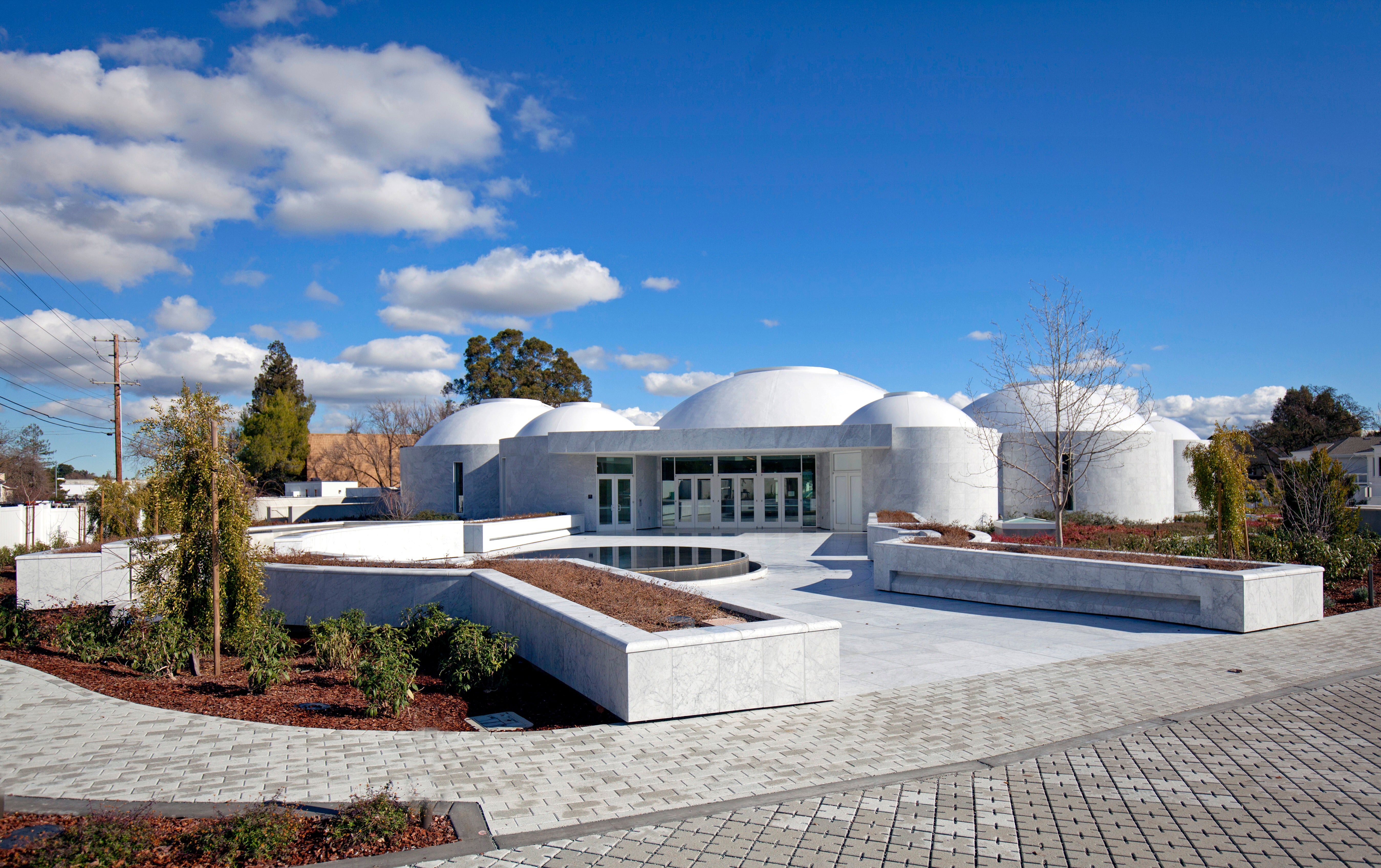 Sufism Reoriented Sanctuary 
Walnut Creek, CA 
Signatory Contractor:
The Cleveland Marble Mosaic Company
Orange, California 
Architect/Designer:
Philip Johnson/Alan Ritchie Architects
New York, New York
Designed by the renowned architectural firm of Philip Johnson/Alan Ritchie, and built by members of BAC Local 3 California, this sacred design features marble-clad domes surrounded by contemplative gardens.
Smaller domes surround a 78-foot diameter central dome that is bathed in light from a 20-foot diameter oculus. The design's circularity creates a continuously flowing structure. The exterior cladding consists of white Carrera marble, with more than 3,000 pieces up to 3 inches thick curved front and back, weighing 180 pounds each. It also encases three garden alcoves. The pieces were installed with stainless steel anchors with pins inserted into the edge of the stone.
The centerpiece of the entrance is a circular infinity fountain constructed with raven black granite stone with a gold mosaic inlay surrounding the perimeter. The top stones had to be perfectly level for the water to flow evenly over the edge.
The entrance of the Sanctuary leads to the Prayer Hall directly below the center dome. The dome directs light onto the marble flooring inlayed with brass medallions, creating an uplifting space. The grand staircase to the Prayer Hall surrounds a 39 foot sculpture, whose base is accented with raven black granite.
The sanctuary is not only a spectacular sight; it creates a sense of clarity, peace and harmony. Construction was performed with quality materials, exquisite design, and master BAC craftsmanship to create a project with a stunning 700 year lifespan.