Local 1 Connecticut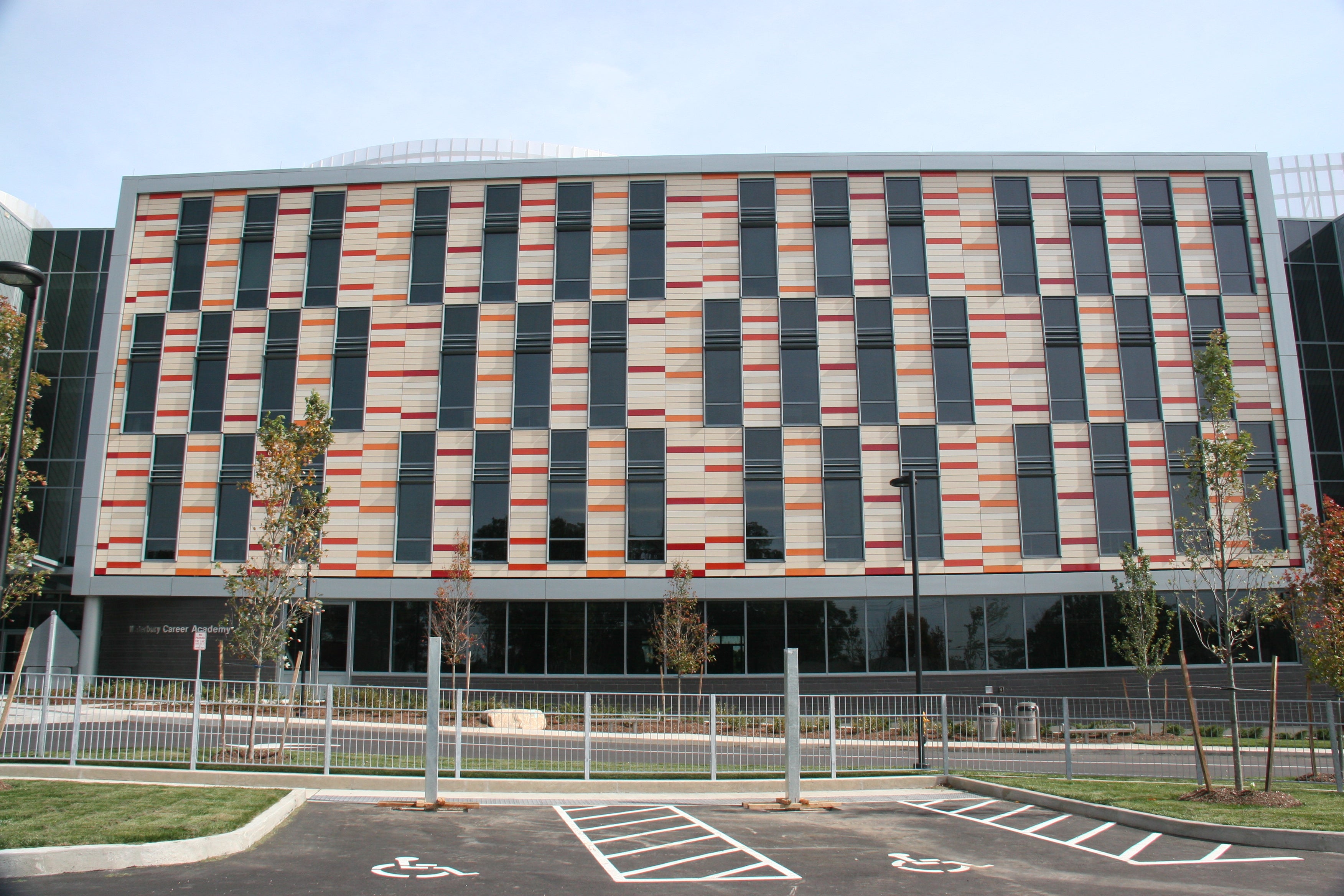 Waterbury Career Academy
Waterbury, Connecticut 
Signatory Contractor: 
Joe Capasso Mason Enterprises Inc.
Middletown, Connecticut 
Architect/Designer: 
S-L-A-M Collaborative
Glastonbury, Connecticut  
Built by members of BAC Local 1 Connecticut, the rainscreen was designed to fit an area the size of a football field on a very steep site, while preserving existing wetlands and other natural features. The result is a facility with a distinctive silhouette against the Waterbury skyline. The building takes advantage of beautiful panoramas of the city to the west and rolling hills to the east. 
The rainscreen highlights the many contrasts of the site as well as the school's embrace of both trades and academics. The site design also provides separate circulation routes and destinations for bus traffic, parent drop-off and pick-up, and visitor and preschool parking. 
The school was designed in accordance with Connecticut's High Performance Building standards, a LEED Gold equivalent.