Administrative District Council 1 of Illinois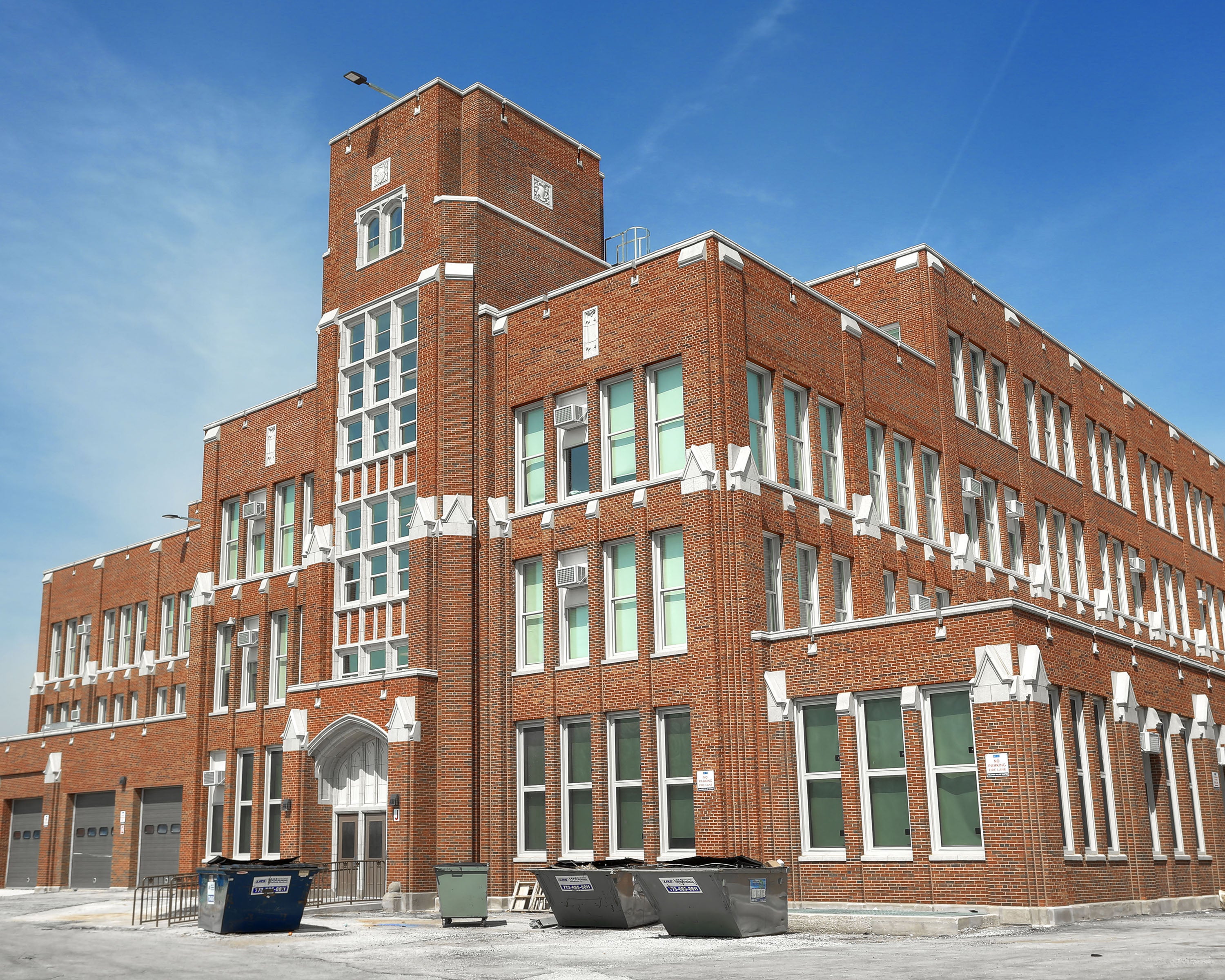 Lane Tech High School
Chicago, Illinois 
Signatory Contractor:
Restore Masonry LLC
Des Plaines, Illinois
Architect/Designer:  
Bauer Latoza Studio
Chicago Illinois 
Lane Tech High School is the largest college prep school in Chicago, home to 4,800 students, faculty and staff. Built in 1934, the exterior masonry on the 607,500-square-foot building had deteriorated from years of weather exposure.
The renovation work was done over a 16-month period by members of the BAC Administrative District Council 1 of Illinois working for Restore Masonry LLC., all while the building was fully occupied. Classes and extracurricular activities continued uninterrupted.
The project entailed rebuilding over 6,000 linear feet of brick parapet walls to accommodate a new roofing system. Additionally, over 34,000 square feet of masonry buttresses were demolished to expose structural steel and affect any necessary repairs. Led by an iPad-equipped foreman, a small dedicated team of bricklayers worked with the structural engineer to document, catalogue and address all needed structural repairs, followed by reconstruction of the masonry buttresses.
The restoration and repair of more than 15,000 pieces of the school's terra cotta facade required careful coordination. Terra cotta units were removed from the façade, inspected, photographed, and inventoried for reinstallation, and where necessary replaced. Prior to reinstallation, BAC members applied custom, multi-colored coatings to all terra cotta pieces to match the building's original look and finish.  
In addition to the 163,000 sf of grinding and tuckpointing, the project, required the repair and replacement of 5,400 linear feet of steel lintels, and 18,700 linear feet of flashing.  In total, more than 1.1 million new brick were laid to complete this extraordinary restoration project. 
Remarkably, over the full 16 months, there were no lost-time incidents. The faculty, students and staff were given a high school restored to its former glory by the craftsmanship only BAC members provide.