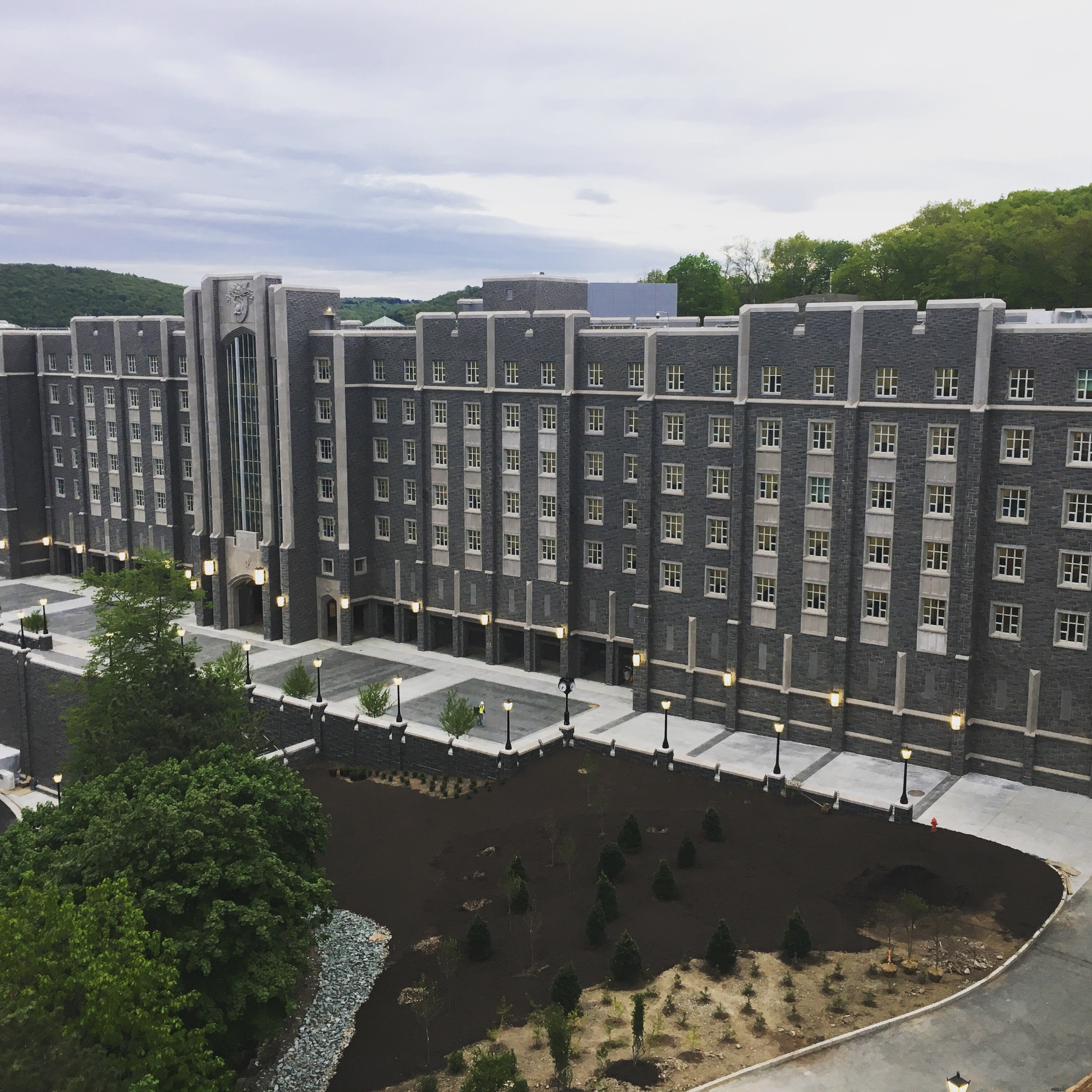 Local 1 New York
Davis Barracks
United States Military Academy
West Point
West Point, NY
Signatory Contractor:
Acranom Masonry Inc.
Middlefield, Connecticut 
Architect/Designer:
Clark Nexsen
Virginia Beach, Virginia 
This new six-story building features over 200,000 square feet of granite stone and 3,000 pieces of cast stone material including sills, lintels, jambs, panels and arches. Overseen by Acranom Masonry, this work took place over the course of 18 months. 
The granite stone was built using the New World Stone System by Cold Spring Granite Company. This unique system of installation was controlled as each individual stone was pre-numbered and located on drawings for its own position in the finished wall. In addition, the stone was prepared in pallets stacked in sequence from top to bottom for the most efficient productivity on installation. 
The new Cadet Barracks will be named after General Benjamin O. Davis, Jr., one of the U.S. Military Academy's first African American graduates and a brilliant military pioneer who overcame segregation.
This beautiful and historical building reflects the highest levels of craftsmanship by members of our great Union.