Administrative District Council 1 of Illinois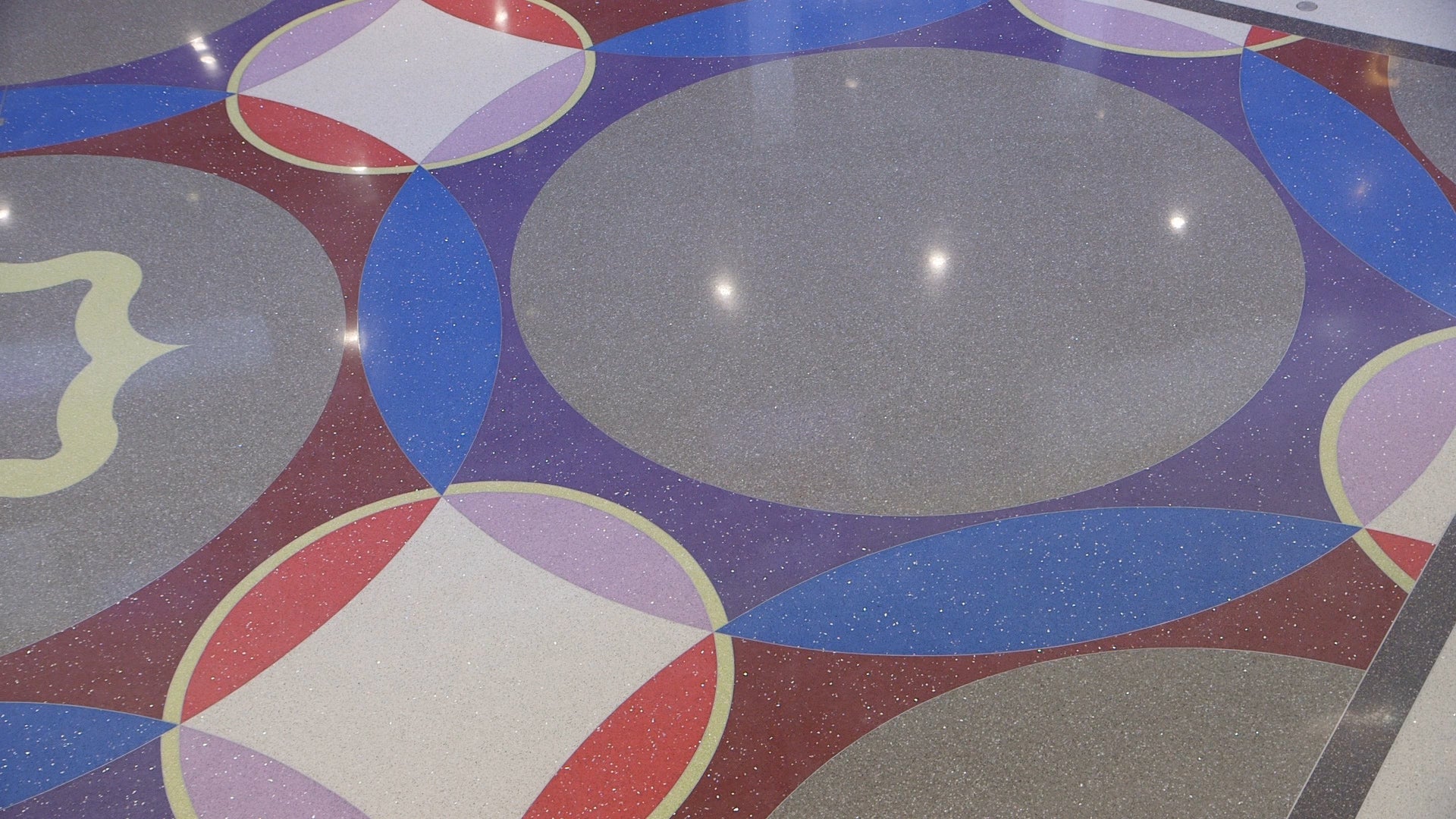 Grand Victoria Casino 
Elgin, Illinois
Signatory Contractor:
John Caretti & Co.
Morton Grove, Illinois 
Architect/Designer:
Thalden Boyd Emery Architects, LLC
St. Louis, Missouri 
Members of the BAC Administrative District Council 1 of Illinois worked on the project to lay 10,700 square feet of terrazzo flooring.
The beautiful nine-color pattern replaced an existing damaged and dull slate tile floor. New epoxy terrazzo was an obvious choice for the project's designers because its endless color creations and pattern flexibility were able to create the desired Las Vegas-style bold look with low maintenance costs and a long useful life. Each of the nine colors had its own custom mix of marble and glass aggregate that was blended onsite. All of the metal divider strips bordering each color and creating patterns were hand-bent.
The epoxy terrazzo was installed using a color map and then polished up to an 800 diamond grit pad. Despite the difficulty and complexity of the project, the casino stayed open around the clock while the work was ongoing. Furthermore, BAC craftworkers were challenged to complete the installation one month ahead of schedule. With the challenges of an extensive pattern, phases, public traffic, and long work hours, BAC's skilled tradesworkers proved their worth and created magnificent art on the floor of the Grand Casino.