Press Release
Passing of Mary "Joyce" Flynn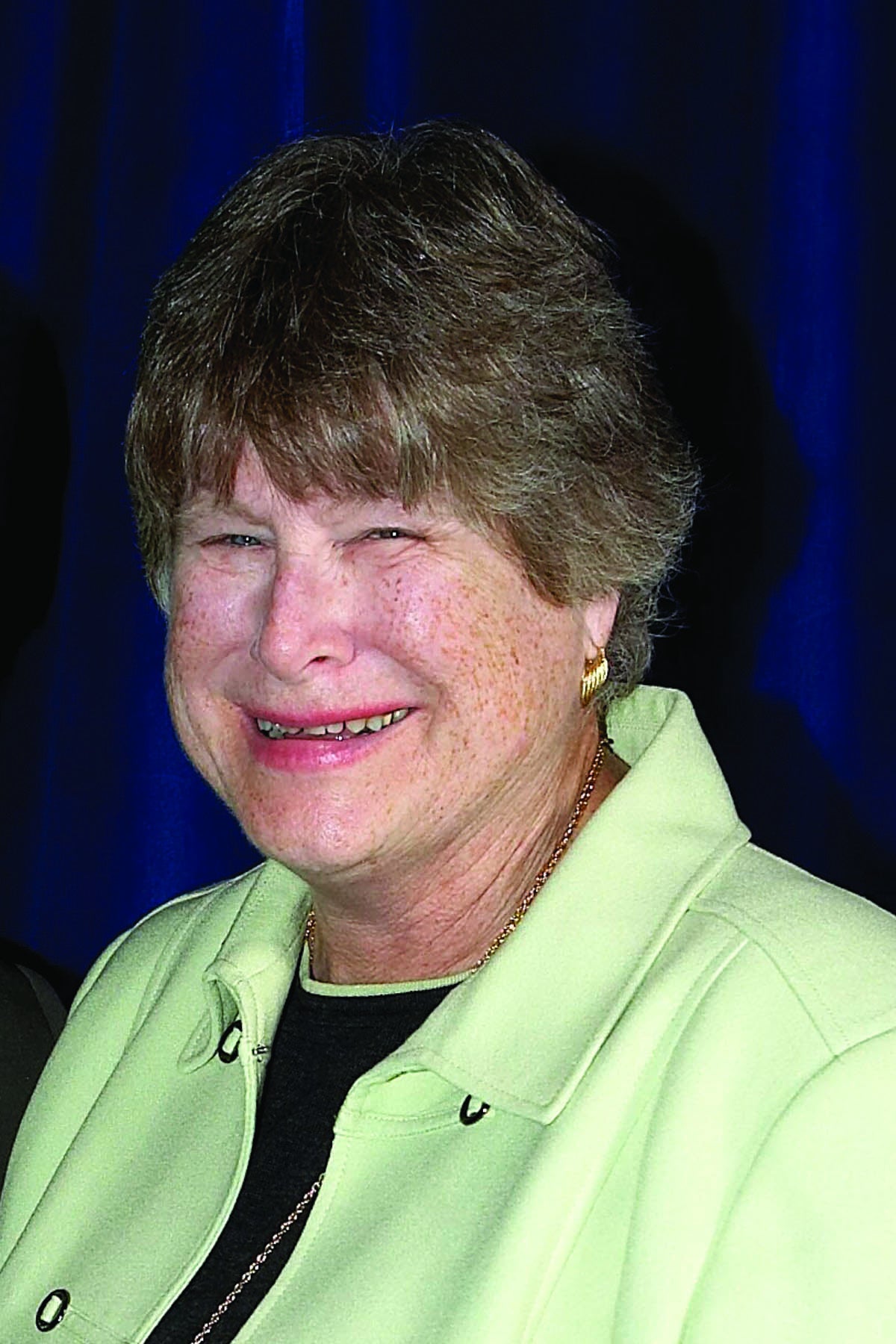 It is with deep sadness that we inform you of the passing of Mary Joyce Flynn (Joyce), wife of former BAC President John J. Flynn. 
Mary Joyce Flynn (Joyce) was born on June 9, 1940, in St. Louis, Missouri.  Joyce was born into a union family -- her father was a President of Bricklayers and Allied Craftworkers Local 1, Missouri -- and she remained a warrior for working people all her life.  After  graduating from St. Francis Xavier High School, Joyce and John were married and started a family.  Years later, Joyce became an Alderman in Ellisville, Missouri, an assistant to former Governor Teasdale of Missouri, and worked as an organizer for the United Food and Commercial Workers.  In 1978, Joyce helped lead the successful fight against so-called "right to work" in Missouri. In 1982, Joyce came to Washington, DC with her husband John, who soon would lead the Bricklayers International Union for a number of years.  Joyce remained very active in the labor movement and the Democratic party and held leadership roles in a number of area civic organizations, including the DC Friends of Ireland, the Washington, DC St. Patrick's Day Parade Committee, and the Washington-Ireland program.  She was a zealous and tireless champion of the Labor Heritage Foundation, an organization that, like the Bricklayers Union, was very dear to her heart. 
Joyce was preceded in death by son, Matthew, and is survived by husband, John; son, Johnny, and daughter, Margie; and numerous grandchildren and great-grandchildren.
Following are the details of service:
Visitation – Saturday, December 21st and Sunday, December 22nd from 2:00 p.m. to 8:00 p.m.
Fairfax Memorial Funeral Home
9902 Braddock Road
Fairfax, VA  22032
(703) 425-9702
Visitation – Saturday, December 28th from 4:00 p.m. to 8:00 p.m. and Sunday, December 29th from 4:00 p.m. to 8:00 p.m.
Hutchens Funeral Home
675 Graham Road
Florissant, MO 63031
(314) 831-3100 
Funeral Services – Monday, December 30th at 9:00 a.m.
St. Martin de Porres Catholic Church
615 Dunn Road
Hazelwood, MO 63042
(314) 895-1100
In lieu of flowers, you can send memorial contributions to:
Pathway Homes, Inc.
10201 Fairfax Blvd., Ste 200
Fairfax, VA  22030
http://www.pathwayhomes.org/?doing_wp_cron=1576851810.6496169567108154296875
Cards of condolences may be sent to the family:
The Flynn Family
9640 Masterworks Drive
Vienna, VA  22181