Welcome to the International Union of Bricklayers and Allied Craftworkers (BAC)! Congratulations on your decision to become a member of one of the oldest, most respected and highly skilled trade unions in the United States and Canada. 
BAC President Tim Driscoll's Welcome Message to New Members: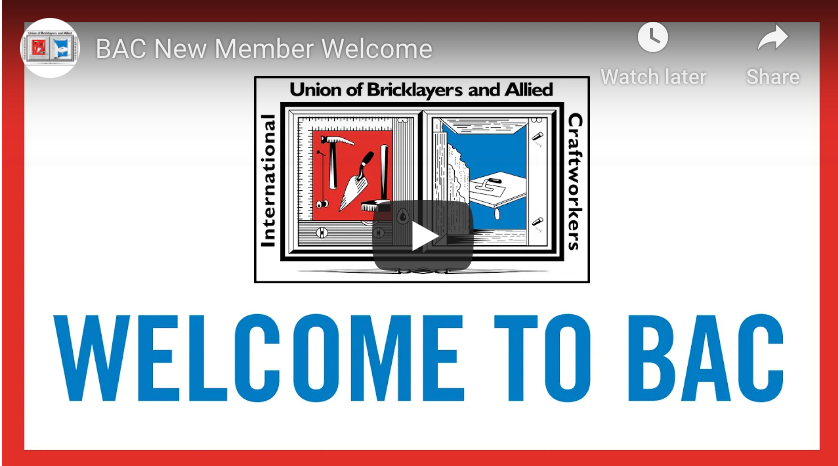 The New Members Welcome Package below, available in English, Spanish, and French, is a brief introduction to our Union. If you have additional questions, please contact your Local officers.  
Welcome - Build Your Future with BAC (English)
Welcome - Build Your Future with BAC (Spanish)